Hello Kitty Home Appliances And Accessories
The beloved mouthless cat from Japan has captured many of our hearts since we were kids. Whether you're moving into your own BTO or looking to give your home a little makeover, take your love one step further with these fully functional Hello Kitty-themed home appliances and accessories.
1. Oven
Source
This compact pastel pink Joyoung x Hello Kitty oven is ideal for those living in small apartments with limited kitchen space. Each oven comes with 3 trays, and can be used to bake small goodies like cookies and cupcakes.
Price: $221.76 (U.P. $263.76)
Shipping fee: $20.69
Where to buy: Online via Getaholic
2. LED lamp
Source
Just because your house is decked out in minimalist furnishings doesn't mean you have to neglect your love for Hello Kitty. Give your bedroom a little Kitty flair with this silicon LED lamp. Choose between 3 brightness settings, depending on whether you're reading, working or sleeping.
Price: $58.90
Shipping fee: Free delivery to Singapore
Where to buy: Online via Qoo10
3. Air purifier
Source
Now that you're spending more time indoors, it's important to filter and disinfect the air in your home. These air purifiers aren't just adorable, they also boast a Super Hybrid Ionizer (SHI) technology to neutralise harmful substances in the air. Available in red or pink, they are rechargeable via USB and double up as a night lamp to boot.
Price: $111.54
Shipping fee: Free delivery to Singapore
Where to buy: Online via Qoo10
4. Vanity mirror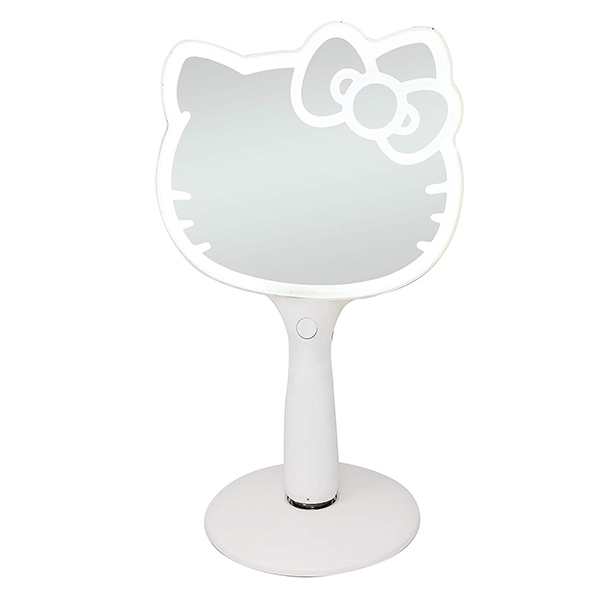 Source
Another Hello Kitty appliance that is suitable for those with a minimalist interior design, this vanity mirror strips away the bells and whistles for a clean white colour palette. Place it on your dressing table as you're putting on your makeup, or detach from its base to use it as a handheld mirror. The mirror is also fitted with an LED light strip with adjustable brightness.
Price: $95.10
Shipping fee: $14.10
Where to buy: Online via Amazon.sg
Also read:
10 Home Appliances Under $121 You Can Get As A Housewarming Gift In Pastel, Minimalist & Retro Designs
5. Toaster
Source
It might look like it's part of a Hello Kitty masak masak set but this toaster is the real deal. It will even imprint your bread with Hello Kitty's face, making your mornings that much sweeter. Do note that reviewers have mentioned that it can be difficult to get Hello Kitty to appear without burning the toast, so it might take some trial and error before you nail the precise timing.
Price: US$39.88 (~S$54.60)
Shipping fee: US$13.73 (~S$18.80)
Where to buy: Online via Amazon
6. Electric kettle
Source
Even plain water will taste more special with this pink electric Tefal Mini kettle. With a 0.8-litre capacity, the kettle is on the smaller side. But it doesn't skimp on its features, with a removable limescale filter, a 360-degree rotational base and automatic shut-off.
Price: $69.90
Shipping fee: $10, free delivery for orders above $150, self-collection available
Where to buy: Online via Lucky Store
Address: 1 North Bridge Road, #01-12/27, High Street Centre, Singapore 179094 | 310/312 Tanjong Katong Road, Singapore 437093
Opening hours:
High Street Centre: 11am to 8pm (Mondays to Fridays) | 11am to 3pm (Saturdays) | Closed on Sundays and Public Holidays
Tanjong Katong: 11am to 7pm (Mondays to Saturdays) | Closed on Sundays and Public Holidays
Contact: Call 8614 1212 or email talktous@luckystore.com.sg
7. Hair dryer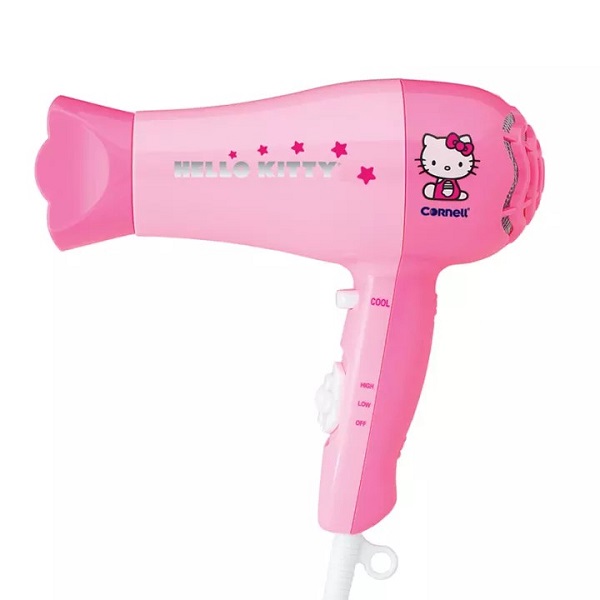 Source
Add this to the list of Hello Kitty home appliances that look like they escaped from your niece's nursery. But this Cornell hair dryer encased in 2 shades of pink with the unmistakable Hello Kitty icon will ensure your getting-ready routine just got a lot more fun. 
Price: $53.50
Shipping fee: $6.96, $16.05 for delivery to airports, Changi Cargo Complex, army camps, Jurong Island, PSA ports, Marina Bay Sands, Sentosa and Tuas
Where to buy: Online via Bloomdale
8. Sandwich press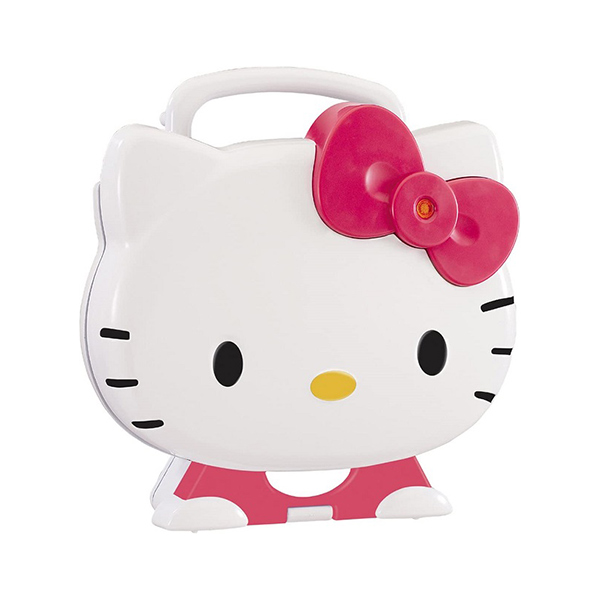 Source
This gigantic Hello Kitty functions as a sandwich press, helping you make the perfect sandwiches with her iconic face imprinted on your bread. You can even use it as a waffle maker too.
Price: $58
Shipping fee: Free delivery within Singapore
Where to buy: Online via Shopee
9. Knife set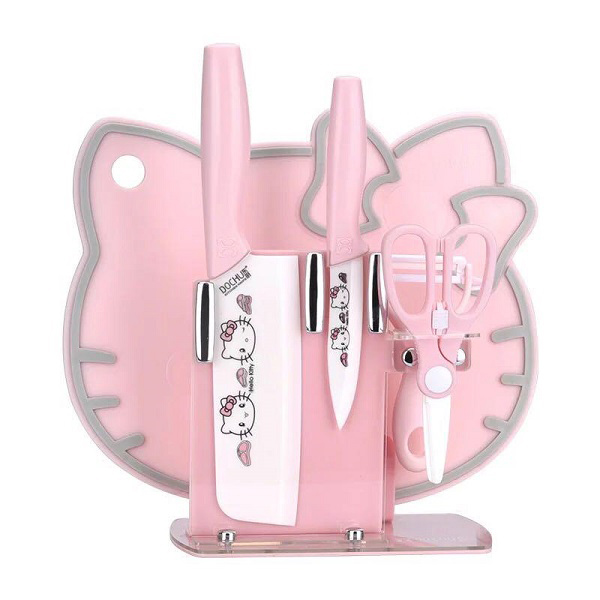 Source
Turn a mundane activity like chopping your fruits, vegetables and meat into something to look forward to with this Hello Kitty-themed knife set. It consists of a kitchen knife, multi-function knife, fruit knife, peeling knife, knife holder and scissors. Daubed in pastel pink, the set will sit just right on your kitchen counter.
Price: $24.90
Shipping fee: $1.49, free delivery for orders above $35
Where to buy: Online from Shopee
Deck Out Your Home With These Hello Kitty Home Appliances 
You're never too old to indulge your love for Hello Kitty; don't ever let anyone tell you otherwise. With these home appliances, you can now start realising your dream of transforming your home into your very own Hello Kitty haven—just look to this Hello Kitty BTO for inspiration.
Also read:
This Pastel Pink Hello Kitty HDB Flat Cost $20K To Renovate And Is Every Sanrio Fan's BTO Dream Come True