Hello Kitty Mermaid Collection
Ever since hair salons were allowed to resume their colouring services, you might have been tempted to visit salons for pastel hair. Well, it seems Hello Kitty has emerged from self-isolation with a glow up of her own. Sanrio has collaborated with Japanese company Asunaro-sha on a range of antibacterial products and more merchandise featuring Hello Kitty as a mermaid with pastel rainbow hair.
Amabie  
Known as amabie in Japanese folklore, the mystical mermaid-meets-bird-like creature is believed to ward off plagues. Its powers are said to be stronger the more people draw its image and share it with others. No wonder illustrations of the figure were spotted on Instagram and Twitter feeds, after the COVID-19 pandemic first reared its head earlier this year.
The Hello Kitty Amabie collection is set to take things one step further. The character stars on products including an antibacterial cloth made into a mask pouch, eco bag and towel. For now, only the cookies are available on Asunaro's website. The rest of the items are set to be released sequentially from August 2020.
Antibacterial products
The Hello Kitty x Amabie Antibacterial Mask Pouch has an antibacterial and water repellent finish. Inside, a partition lets you store your spare masks conveniently. The outside of the pouch has a pocket that can be used to keep tissue or spare change.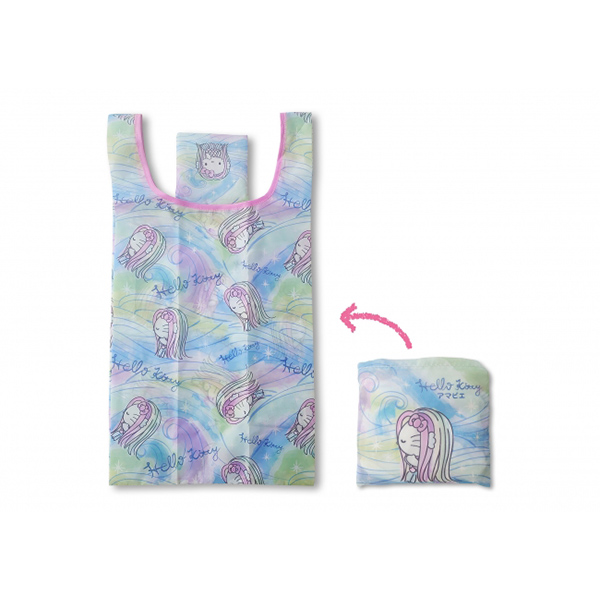 The Hello Kitty x Amabie Antibacterial Eco Bag is made of the same antibacterial cloth. You'll be able to go on a grocery run with greater peace of mind.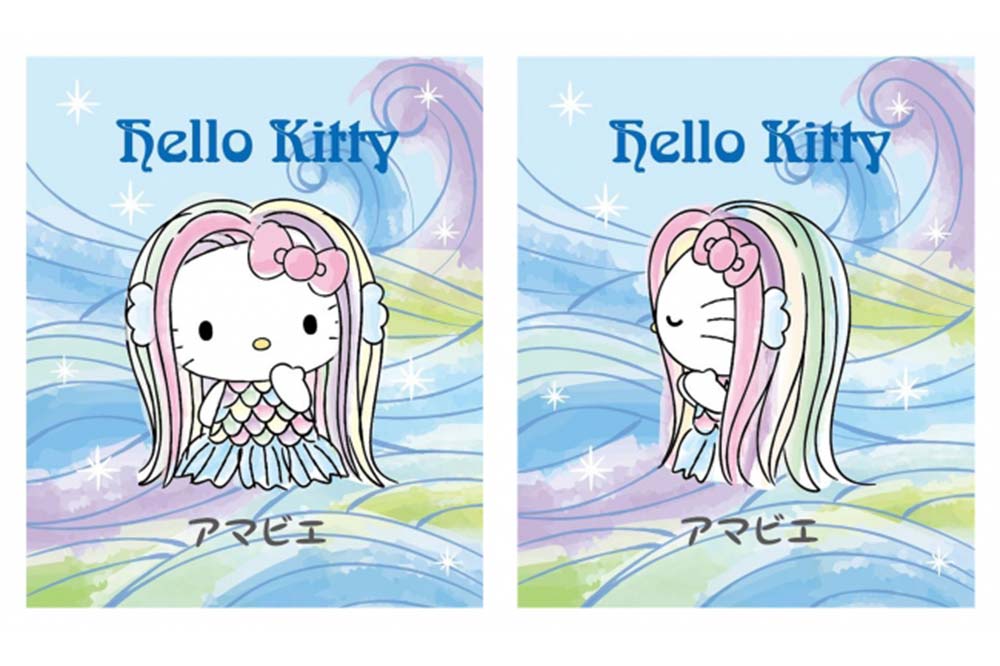 Both the mask pouch and eco bag have the same print of Hello Kitty as a mermaid with pastel rainbow hair and scales, along with 3 fins. She is closing her eyes and praying, a sight that should soothe even the most anxious of souls during this time of uncertainty.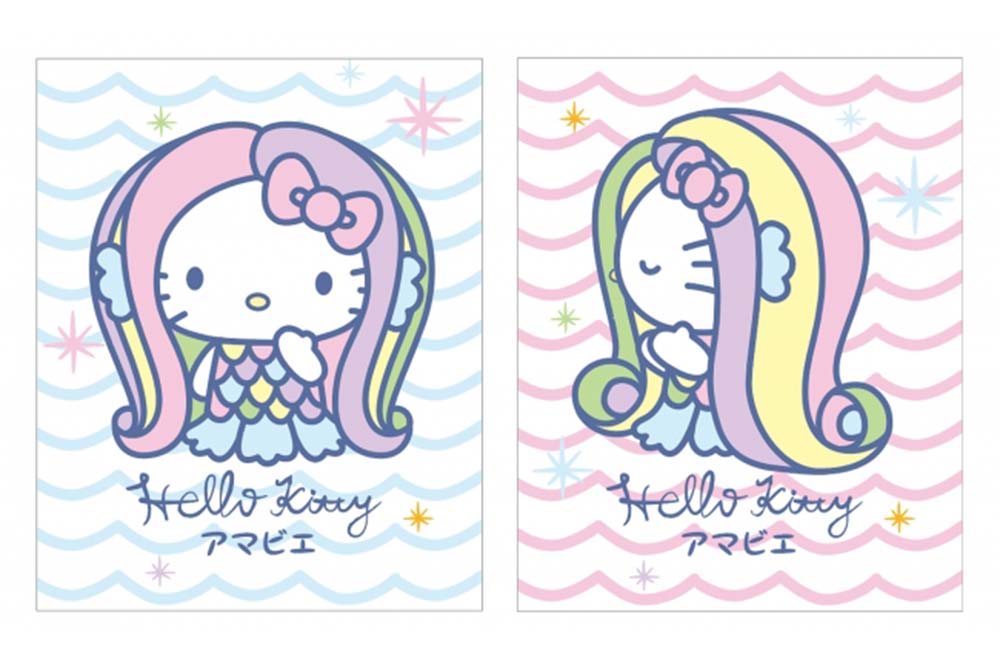 Other antibacterial products in the lineup include antibacterial towels and socks. These will feature an alternate Hello Kitty mermaid design.
Also read:
Sanrio Fans Can Build Hello Kitty, My Melody & More Into Storage Boxes For The Dream Home Office Set-Up
Sweet treats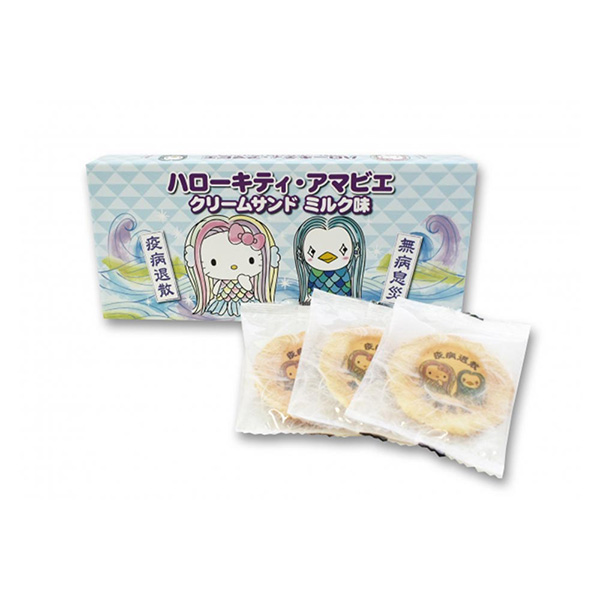 For those with a sweet tooth, cookies and candy can also be a salve in troubled times. These Hello Kitty Amabie Cream Sandwich (Milk) will make a great pick-me-up on days when you feel overwhelmed with all that is going on in the world. The packaging features both the Hello Kitty mermaid as well as an amabie in the more traditional form with a beak.
Each box contains 8 cookies and retails for ¥648 (~S$8.40).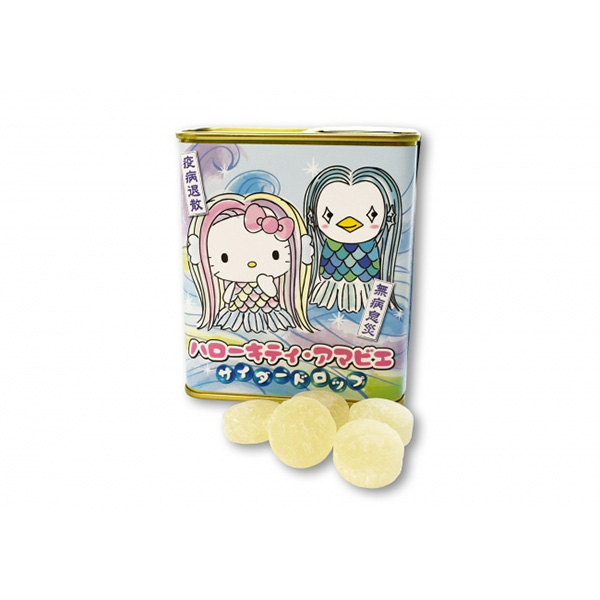 If you prefer candy to baked goods, Hello Kitty Amabie Drops in a cider flavour are also available.  Once you're done with the sweets, you can reuse the box too.
Hello Kitty Has Surfaced As A Mermaid On A Range Of Antibacterial Products 
The full Hello Kitty Amabie collection will be gradually available on Asunaro's website from August 2020. Delivery is limited to Japan only, but you can try submitting a request on Airfrov if you'd like to see Hello Kitty as a mermaid with your own eyes.
All images courtesy of PR Times. 
Also read:
This Hello Kitty YouTube Workout Routine Lets You Exercise Together With Your Friends While Stuck At Home