Hello Kitty x Pyrex Glass Containers
Whether you're a new homeowner or someone who's looking to zhng up your kitchen, look no further. Sanrio has collaborated with kitchenware brand Pyrex to bring Hello Kitty fans a new set of adorable glass containers. With these, you can now pack your picnic snacks or dinner leftovers with an added touch of cuteness.
Glass containers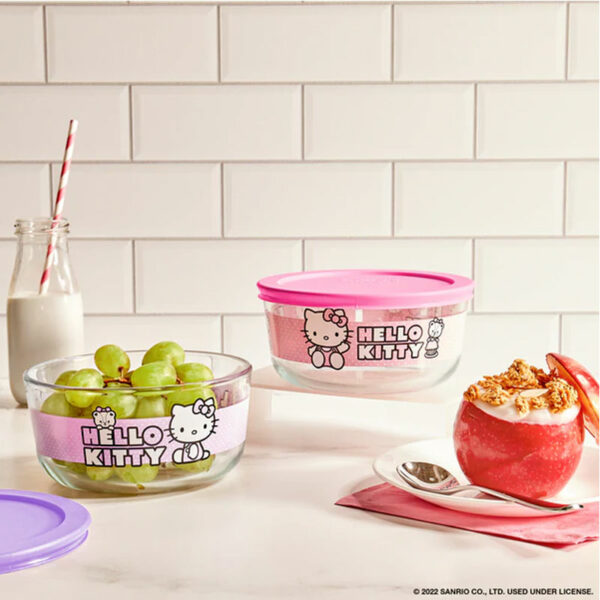 The Pyrex glass containers are round and come in 2 colours of purple and pink. Hello Kitty and her teddy bear Tiny Chum appear on the front, greeting you with their sweet faces while you pack your snacks.
Each container is retailing at USD$10 (~SGD$13.55).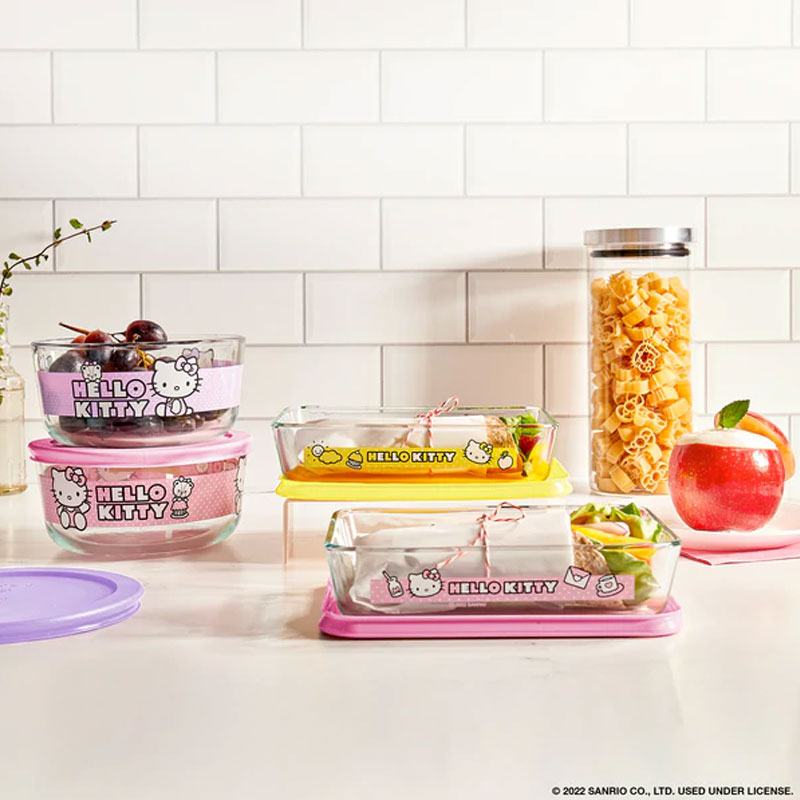 If 2 containers aren't enough to hold all your food, add on the rectangular glass containers to complete your collection. They are available in pink and yellow, and come in a perfect flat shape to store your sandwiches and cakes. 
The glass containers can be purchased as a set of 4 at USD$40 (~SGD$54.20), consisting of 2 round containers and 2 rectangle containers. Each container also comes with a secure plastic lid and are all dishwasher, freezer and microwave safe. 
Previous designs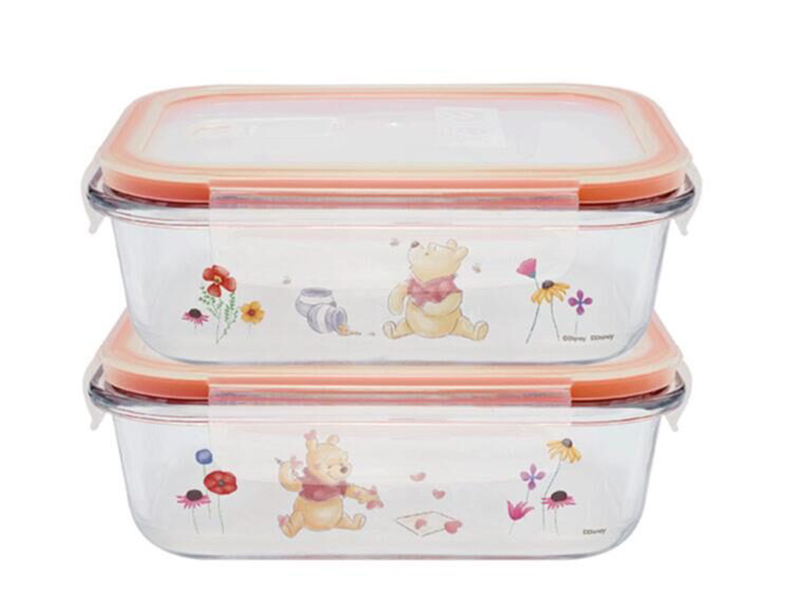 Unfortunately, the Hello Kitty glass containers are only available in the US for now. However, while waiting for the collection to drop in our stores too, you can still purchase Pyrex's previous kawaii collabs, such as the Winnie The Pooh glass containers. 
Available as a set of 2 for $20.90 and exclusive to Metro, these Pooh designs will have you hungry for sweet treats as yummy as his hunny. 

Or, you can also get your hands on the Snoopy containers set of 4 at $29.90. Snoopy and his gang of friends Charlie Brown, Woodstock and more adorn the sides, showcasing their ultimate #SquadGoals.
These Hello Kitty x Pyrex Glass Containers Will Add Some Fun To Your Picnic Date
While the Hello Kitty x Pyrex glass containers are only available on Sanrio's US website for the time being, stay tuned to Pyrex's Metro website for a potential update on the collection reaching our shores in the future. 
In the meantime, for those who are looking for more Hello Kitty accessories to level up your home, this Hello Kitty kitchenware collection includes a bubble tea kit to satisfy your cravings.
All images courtesy of Sanrio.
Also read:
This Retro Hello Kitty Flip Phone Allows You To Make Calls & Snap Photos In A Kawaii Y2K Style