Ho Ching Facts
Apart from being known as PM Lee's wife, Ho Ching has many other identities. She is an all-rounded scholar, influential businesswoman as well as a dedicated mother who inspires many others. For more lesser-known facts about Ho Ching, continue reading on. 
1. Carried a $14.80 purse during a visit to the White House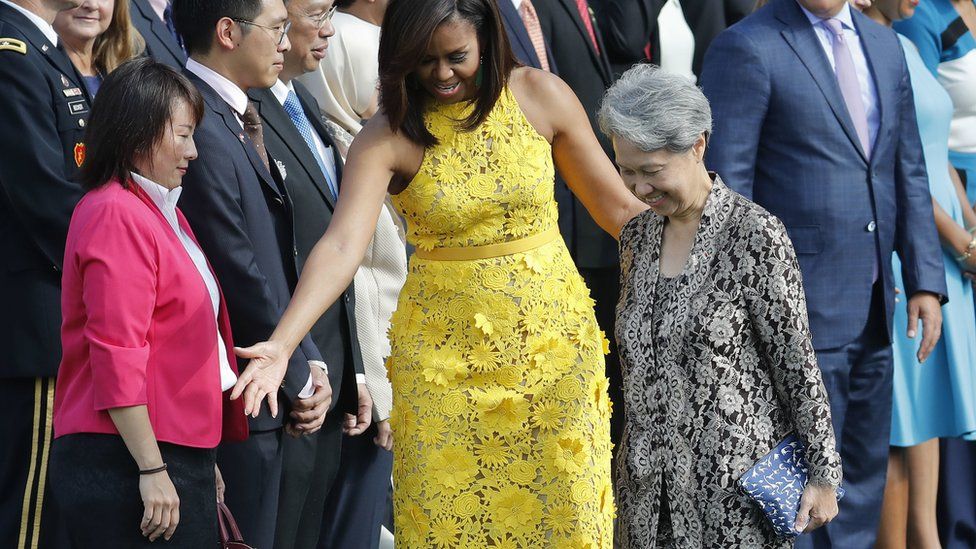 Source
In 2016, Ho Ching made headlines when she went for a state visit to the White House while carrying a dinosaur-print pouch. The pouch was made by a student from Pathlight School ‒ Singapore's first autism-focused school. 
Many were surprised to learn that the pouch costs $14.80 and loved the fact that she showed support to our local community. It was later reported that 200 pouches were sold out in one day, which was supposed to be 4 months worth of stock. Talk about the influence that Ho Ching holds. 
2. Was selected as "Student of the Year" during JC period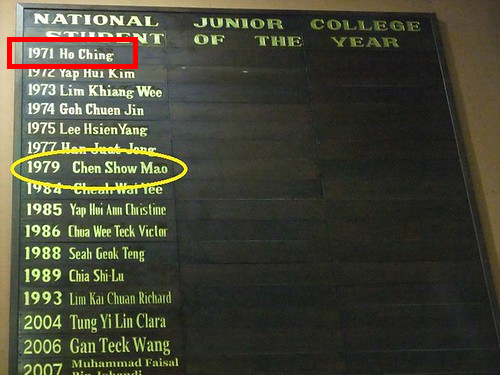 Source
It is not everyday you know someone who is the "Student of the Year", and Ho Ching is one of them –  she graduated from National Junior College with that prestigious title. She was also one of the top students who excelled in her 'A' levels examinations. 
Ho Ching then continued her undergraduate studies at the National University of Singapore and graduated with First Class Honours. Later, she headed to the U.S and completed her Master's degree in electrical engineering at Stanford University. 
Fun fact: Both PM Lee and Ho Ching graduated from National Junior College, but in different years. 
3. She frequently shares posts from "Positive Outlooks" on Facebook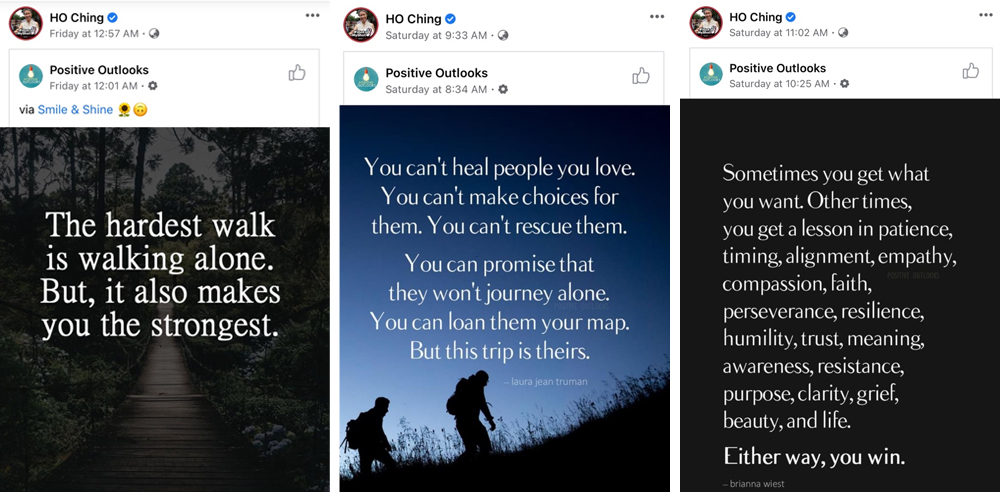 Source
Ho Ching is very active on Facebook and communicates with the public frequently too. If you've been following her Facebook page, you would have noticed that she frequently shares posts from "Positive Outlooks" ‒ a page that shares inspiring quotes. 
They serve as encouragement for her followers and at the same time, also shows how she maintains a positive mindset. Everyone needs a positive figure in our lives and for some, it could be their family and for others, it might very well be Ho Ching. 
4. First met PM Lee during her time in the Ministry of Defence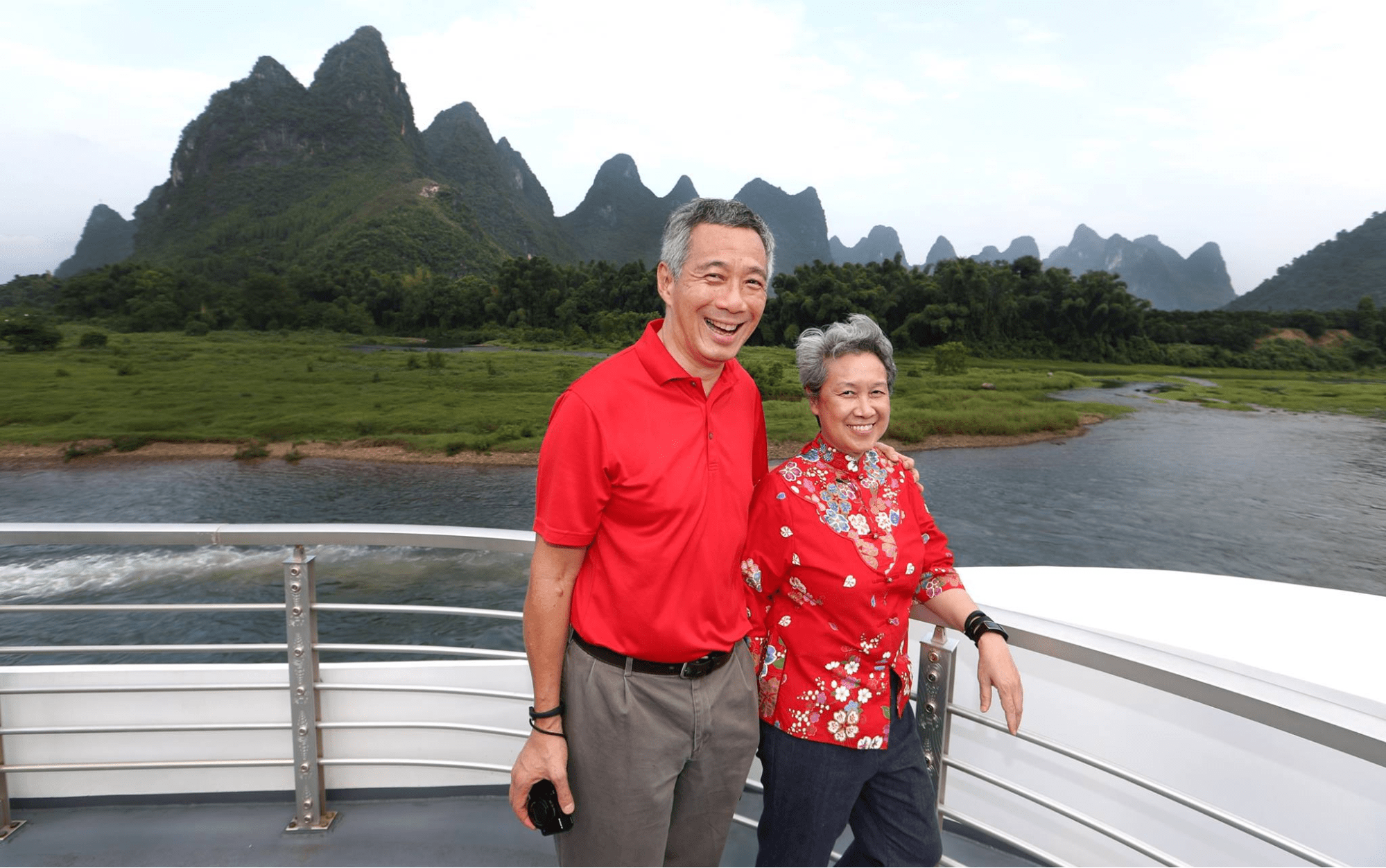 Source
With both of her Bachelor's and Master's degrees in electrical engineering, it's not surprising that Ho Ching pursued her career as an engineer. In 1976, she joined the Ministry of Defence and that was also where she first met PM Lee. 
As their love blossomed over the years,  the two got married later in 1985 and gave birth to their sons, Hongyi and Haoyi.
5. She has a varied fashion sense
As a public figure, it is inevitable for Ho Ching's fashion to be noticed. On many occasions, she was spotted with bright and eye-catching outfits that grabbed attention from the media, on top of her penchant for floral and patterned tops.  
On more casual occasions like for a hike, she was spotted wearing a simple blouse paired with pants and sports shoes. For more of Ho Ching's fashion looks, check out this article. 
6. Spearheaded the largest listed defence engineering company in Asia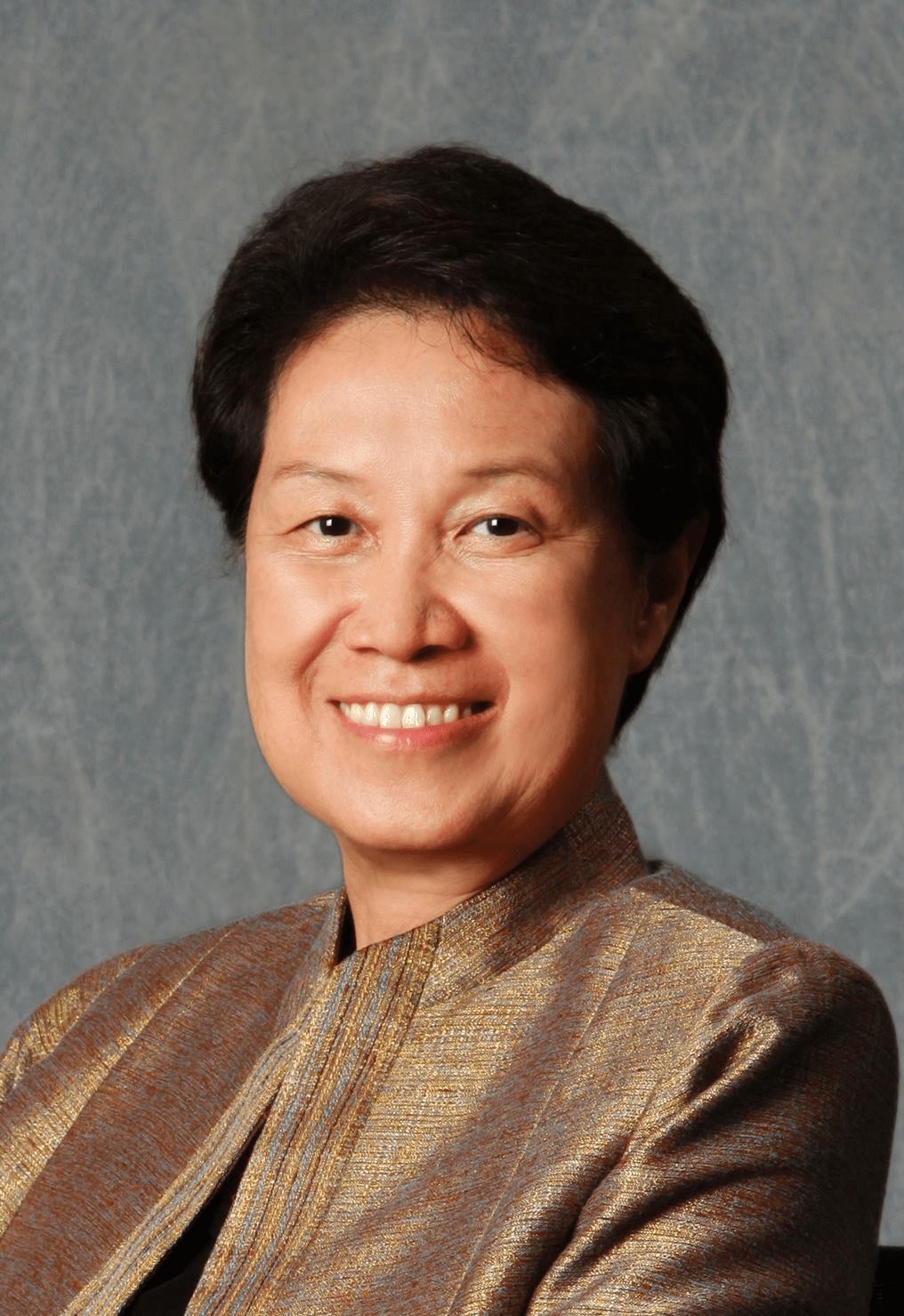 Source
After parting ways with the Ministry of Defence, Ho Ching joined Singapore Technologies in 1987 as the Deputy Director of Engineering, and later became the President and CEO. Within a decade, she repositioned and led the group to massive growth, eventually debuting it as the largest listed defence engineering company in Asia. It was also in 1997 that she served as its first Chairman. 
Her leadership and management skills were impressive and no doubt, recognised by others. In 2002, she was invited to join Temasek Holdings by the Chairman, former Cabinet minister, S Dhanabalan.  
After moving to Temasek Holdings, the company had a growth of USD120 billion (~S$161 billion) from 2010 to 2020 under her leadership according to Business Chief. During that time, Ho Ching also expanded the company overseas, with 11 offices in cities like London and San Francisco. 
It is never easy to accomplish such success, especially when she also has many other responsibilities – major props to her.  
7. Appeared numerous times on Forbes as one of the most powerful women in the world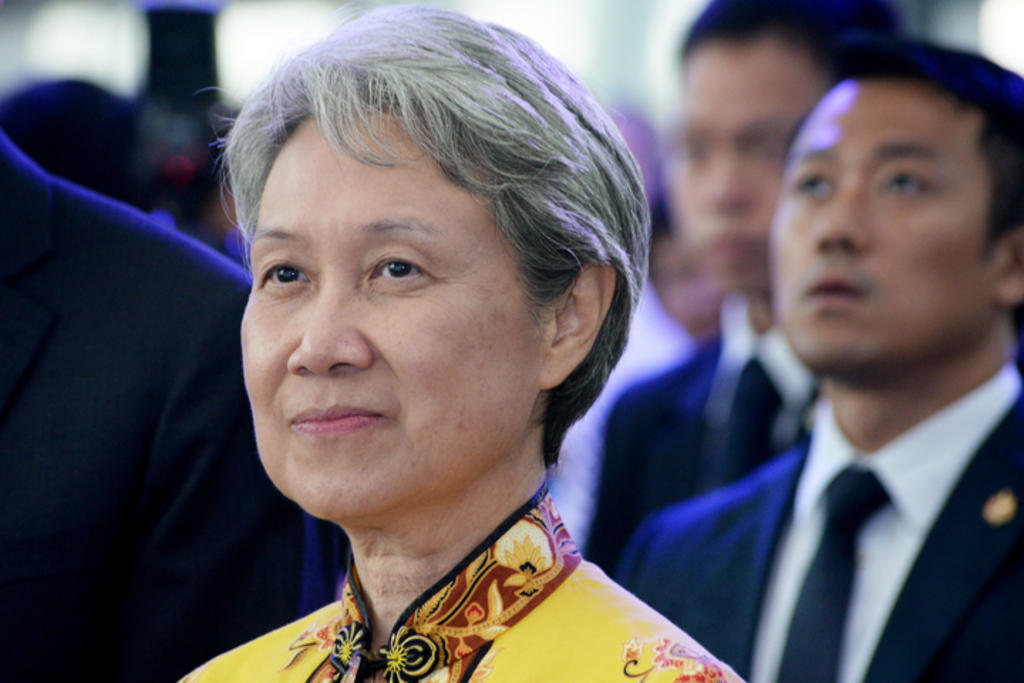 Source
Having served as the Executive Director of Temasek Holdings for 19 years, Ho Ching holds incredible influence and power. In 2007, she was ranked 3rd as the "World's Most Powerful Woman" by Forbes. Although her rank dropped to 59th in 2014, it rose to 23rd in 2019 and 30th in 2020 ‒ impressive positions nonetheless.   
However, that's not all as Ho Ching was also mentioned by other media outlets like TIME Magazine and Bloomberg, that cited her as one of the "100 Most Influential Men and Women" in 2007 and "50 Most Influential" in 2011 respectively. 
8. She's not planning to retire yet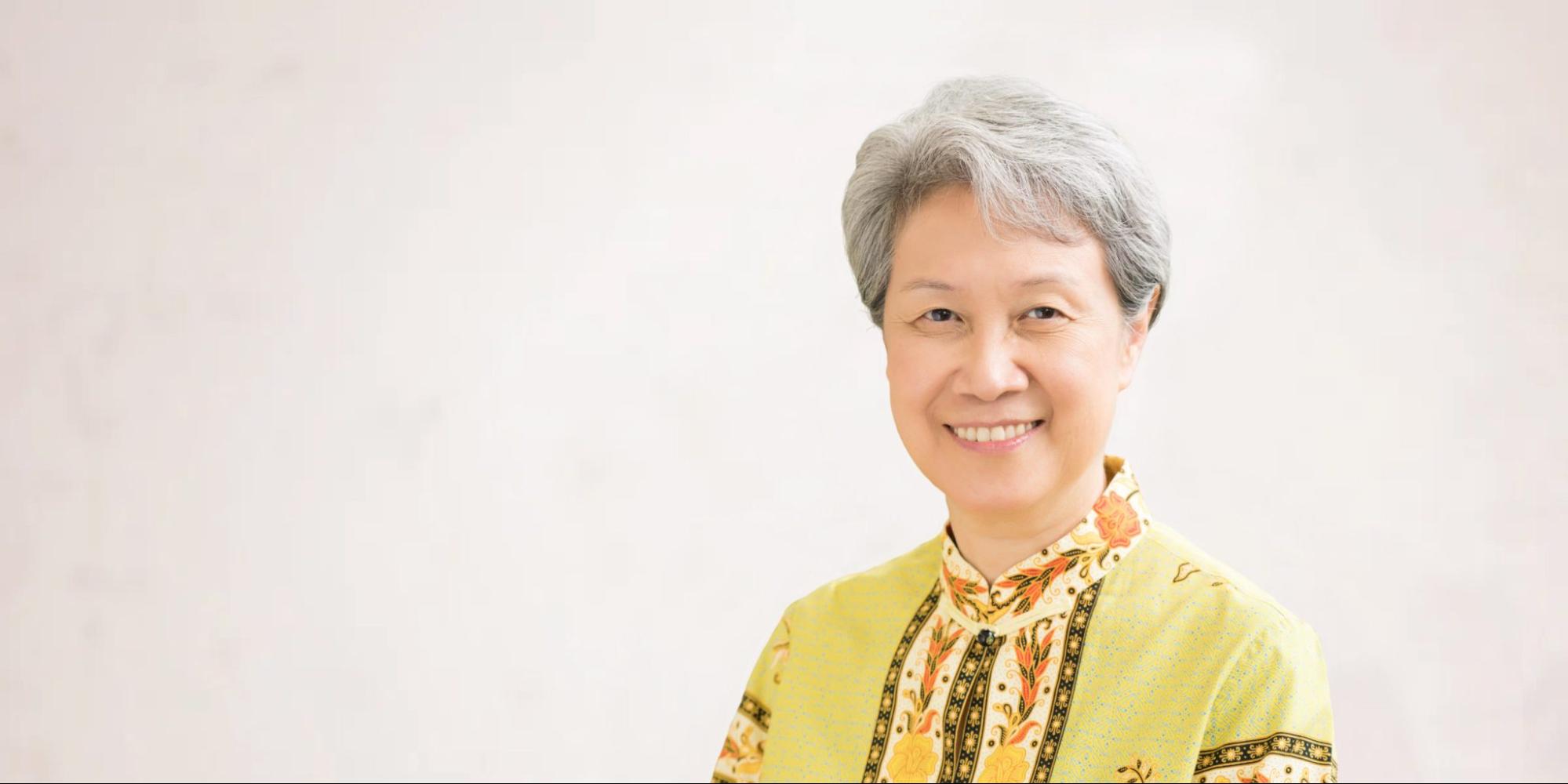 Source
Usually when the elderly in Singapore reach their 60s, they would be planning for their retirement. But for Ho Ching who turned 68 this year, she still has no such plans. 
Earlier in October 2021, she stepped down as the Executive Director of Temasek Holdings. But she's mentioned that she will still be involved as the Director of Temasek Trust, succeeding as Chairman later in April 2022. On top of that, it was also announced previously that she's joined the Board of Directors of a US-based NGO, Wellcome Leap ‒ an organisation that supports global health innovations. 
Despite her age, Ho Ching is still fired with passion ‒ an inspiring trait that we can all learn from. 
9. Has her own unique sense of humour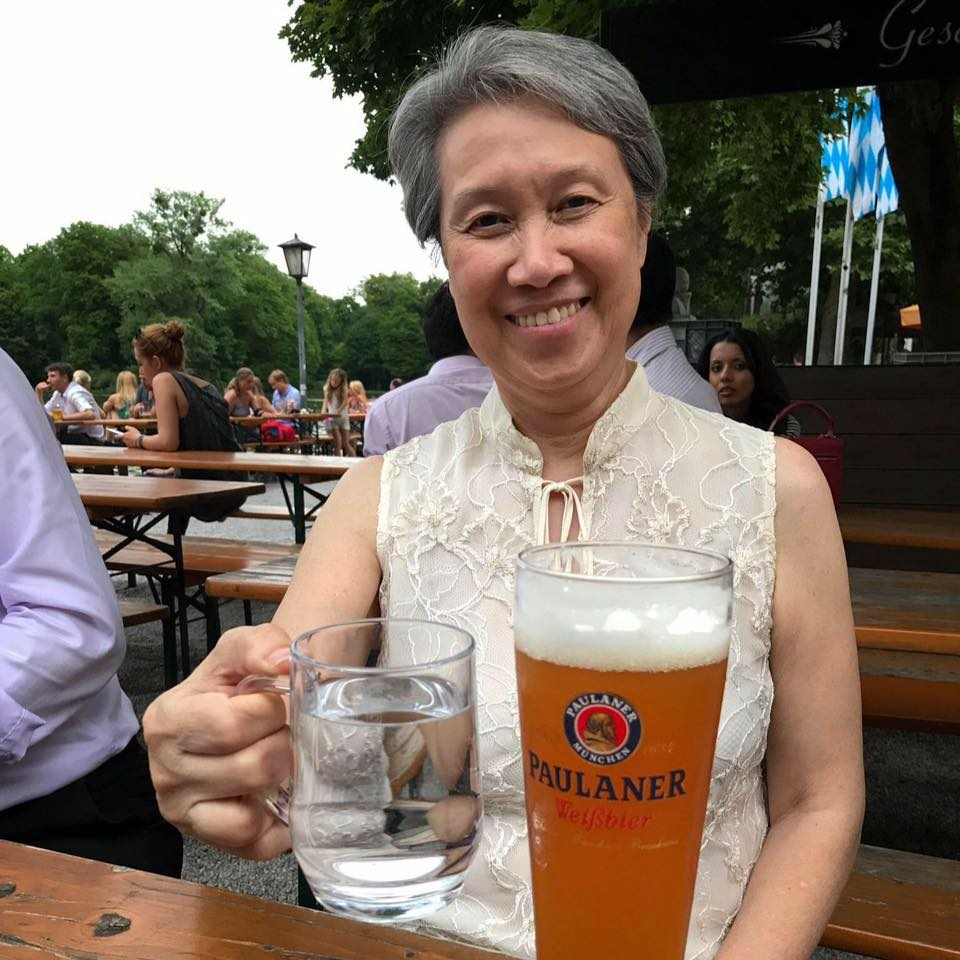 Source
Just like how some fathers enjoy making dad jokes, Ho Ching has her own unique sense of humour too.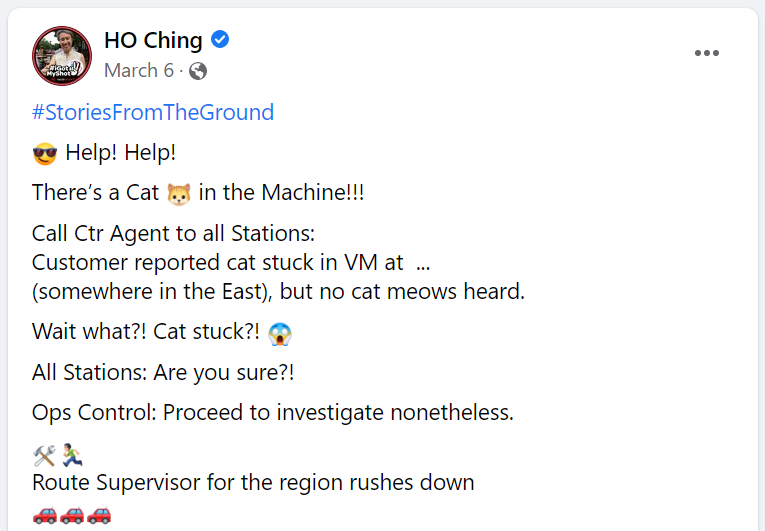 Source
During the mask distribution exercise in 2020, Ho Ching made a Facebook post about a "cat" getting stuck in the vending machine. It was later clarified that the supposed cat tail was a furry sensor rod and she even added the hashtag #JustForLaughs. 
Despite the seriousness of the pandemic, it was refreshing to have Ho Ching lightened the mood with her hilarious accounts, that you can spot more of on her social media. 
10. She is a role model for many mothers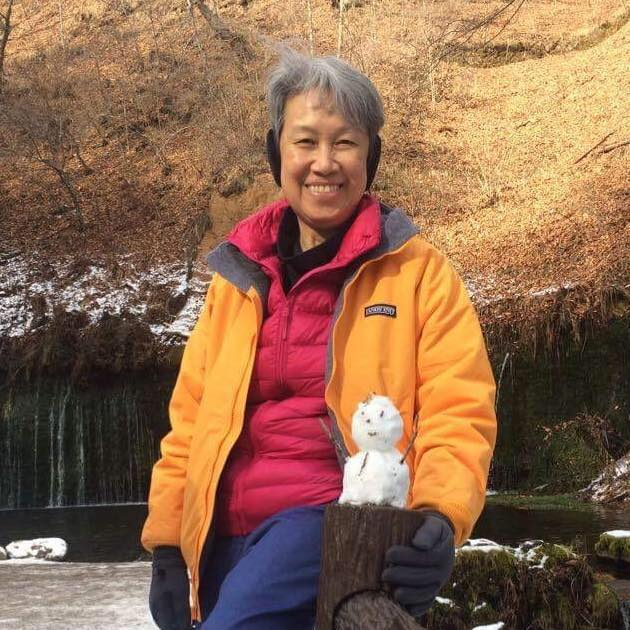 Source
For those who might not know, Ho Ching married PM Lee after the unfortunate passing of his first wife who gave birth to a daughter and son. She took over the role of their mother and later, also gave birth to two sons. 
According to a post from SG Matters, Ho Ching was a "kind and sensible mother." She even went all out to carefully source for a principal who would look after PM Lee's eldest son who is diagnosed with albinism. 
Earlier this year, she shared a post on Facebook that talked about raising imperfect children. As no child is ever born perfect, the post touches on the importance of the children's happiness and raising them the way they are. 
While she didn't add any caption in the reshare, many understood the underlying message and agreed with her.
11. Shares articles related to the support of gay rights 
Although Ho Ching has not publicly mentioned that she supports gay rights, there were instances where she has shared articles related to the support of the community.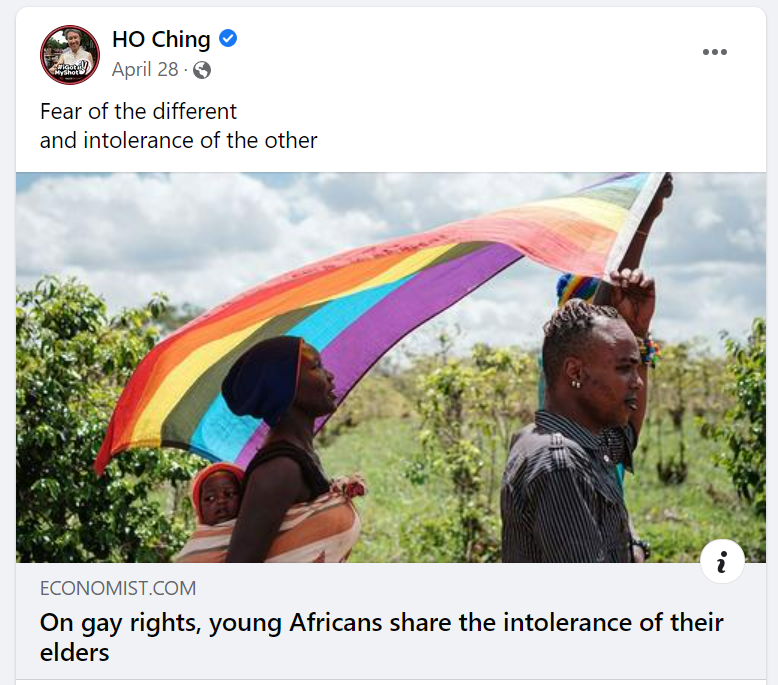 Source
Earlier in April 2021, Ho Ching shared two articles by Economist ‒ one about young Africans and their take on gay rights, and the other about Europe being a divided continent for gay people.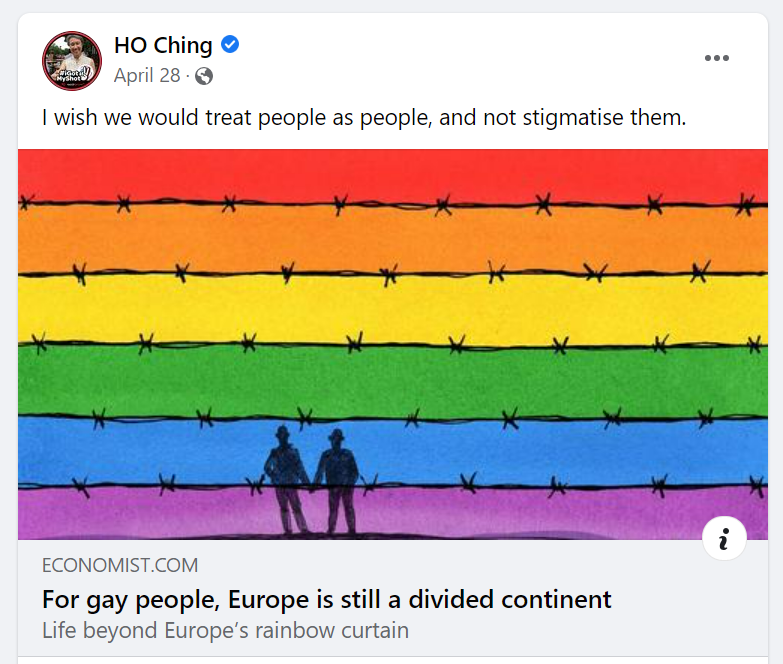 Source
In the latter post, she even wrote the caption "I wish we could treat people as people, and not stigmatise them." While the shared posts received positive responses from many, others like Singaporean entertainer, Hossan Leong, suggested starting the change in our own backyard first. 
Perhaps in the future, we might see more steady changes in Singapore.   
12. Doesn't tolerate bad attitude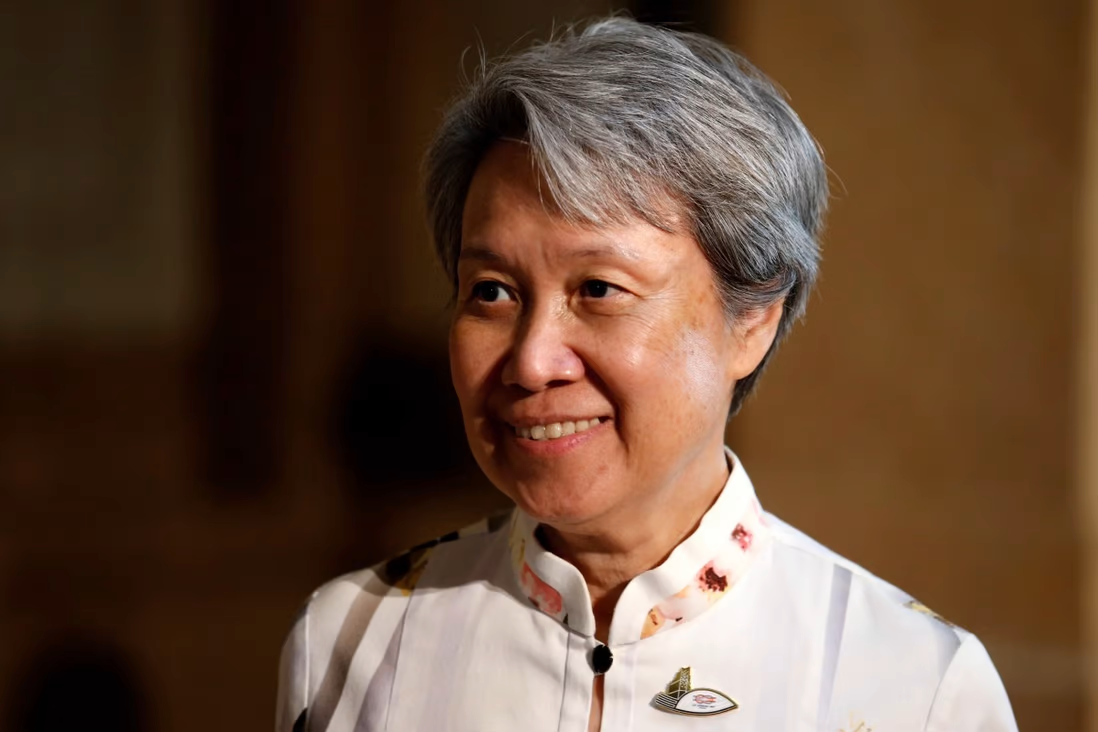 Source
Never get on the bad side of Ho Ching as she is not someone who tolerates a bad attitude. Back in February 2021, it was reported that a Foodpanda Rider was called "blur sotong" for being unable to cancel a food order.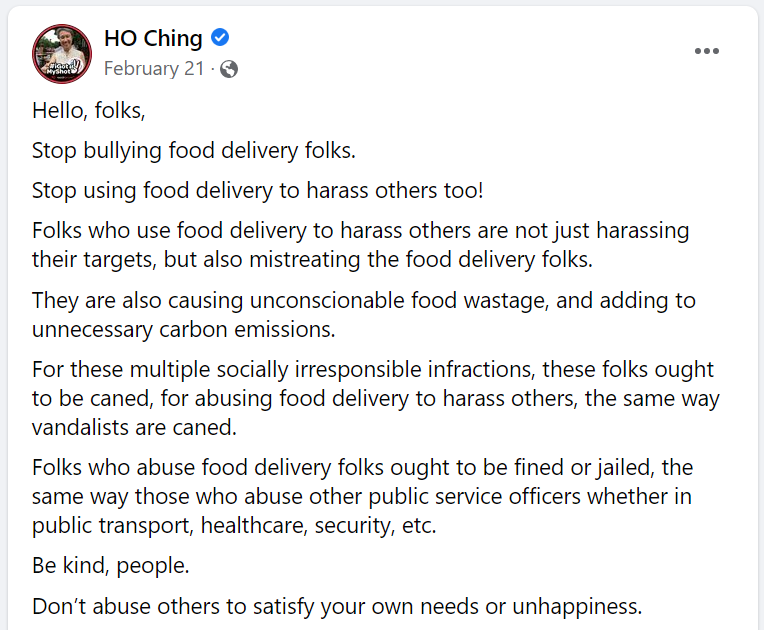 Source
Along with many netizens, Ho Ching empathised with him and even wrote a post on Facebook, telling people to be socially responsible and treat everyone with respect. 
That's not the only incident as there was also another post in which she wrote "shame on you" after learning that there were people who threw masks at the service ambassadors.
She is definitely a person who isn't afraid to speak her mind, especially in unfair situations. 
13. Takes trendy poses with PM Lee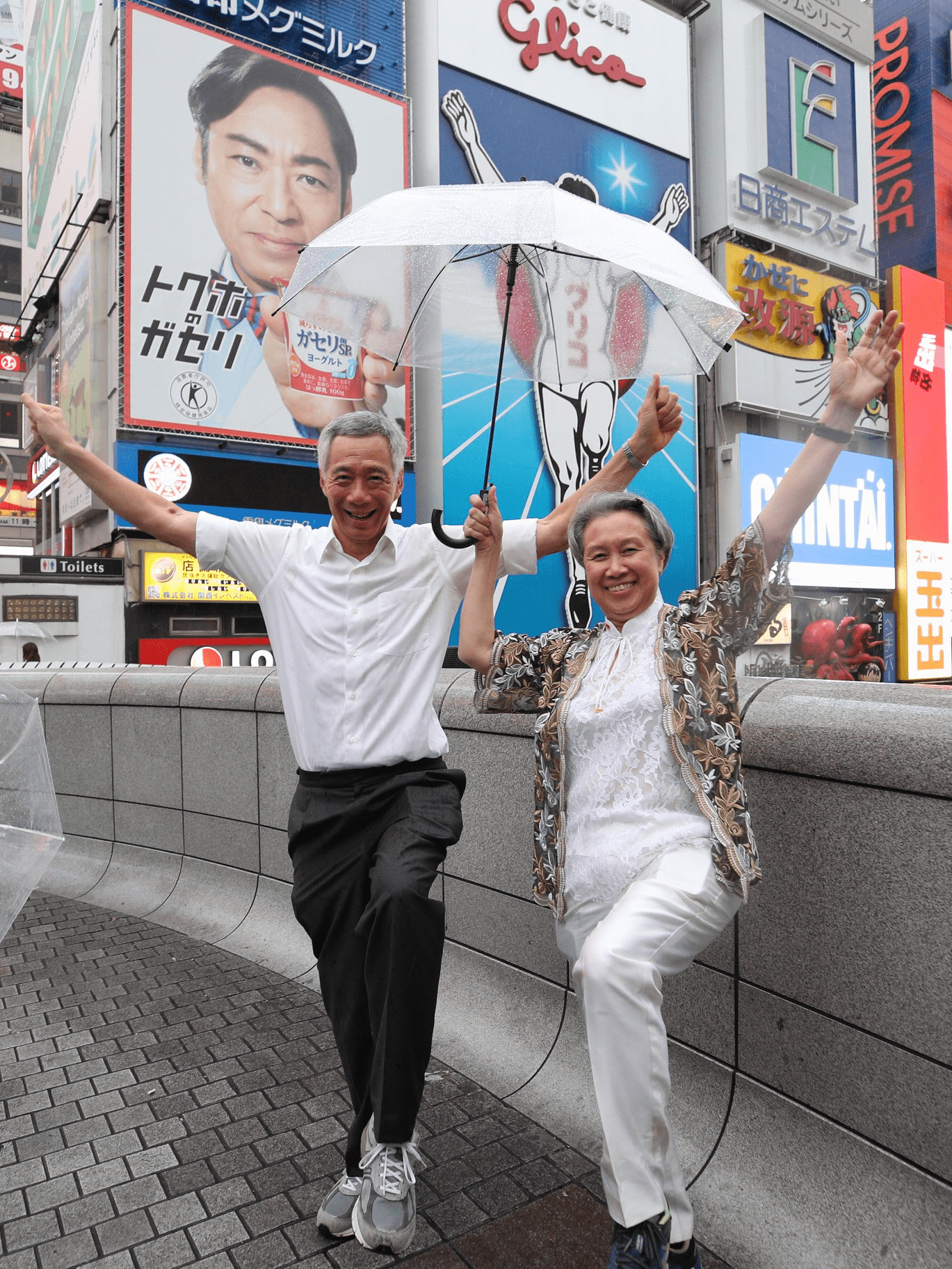 During 2019 G20 Osaka Summit
Source
Before COVID happened, Ho Ching accompanied PM Lee on many of his overseas trips, and the couple also shared photos of their travels on their Facebook pages. 
Back in 2019, Ho Ching and PM Lee went to the G20 Osaka Summit and they posed in front of the famous Glico Man. Despite the rainy weather that day, it looked like both of them had fun taking wacky poses together.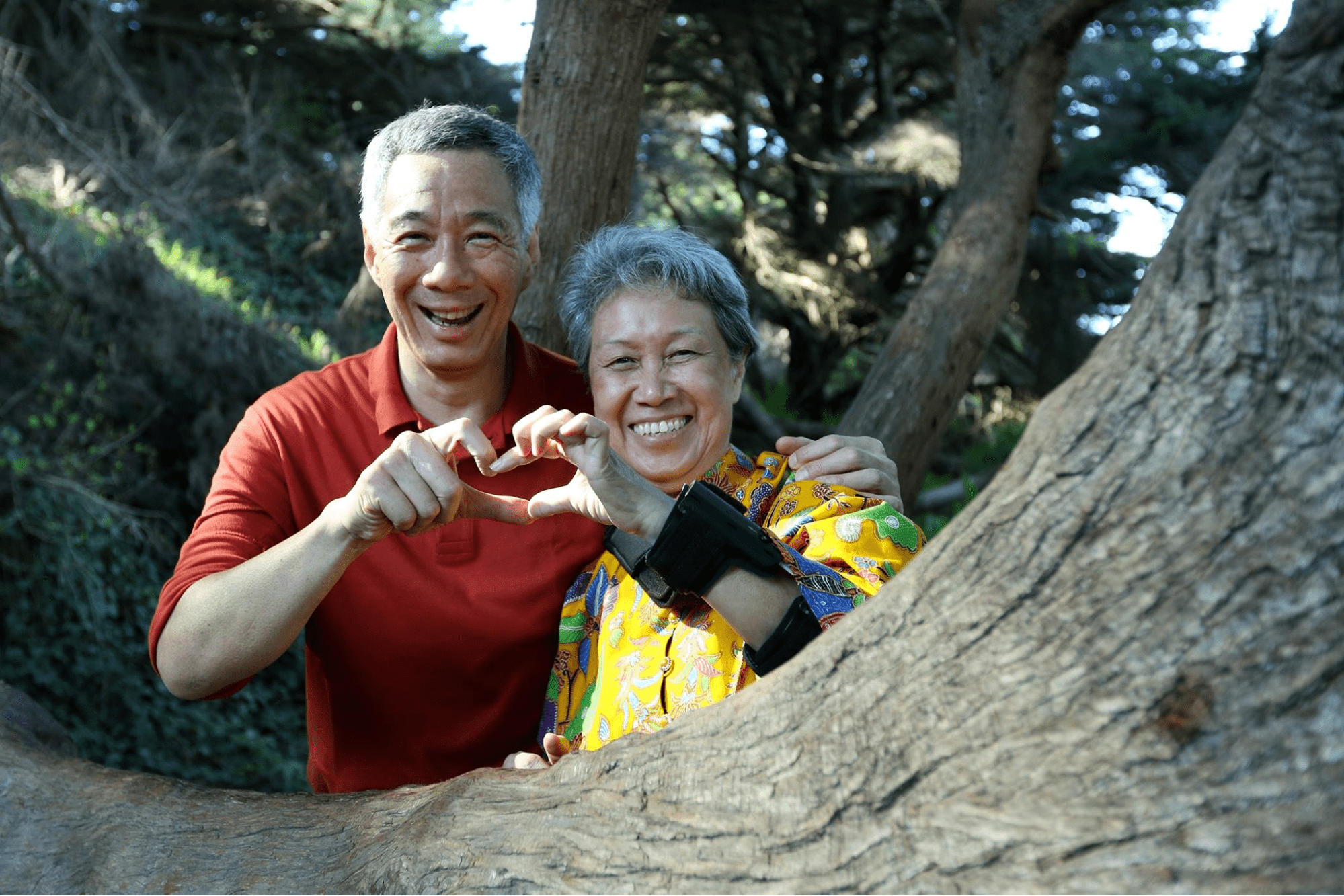 Source
PM Lee had us singles jealous too, when he posted a photo with Ho Ching on Valentine's Day back in 2016. The two attempted to do a heart pose with their fingers and although it wasn't exactly symmetrical, the bright smile on their faces filled our hearts.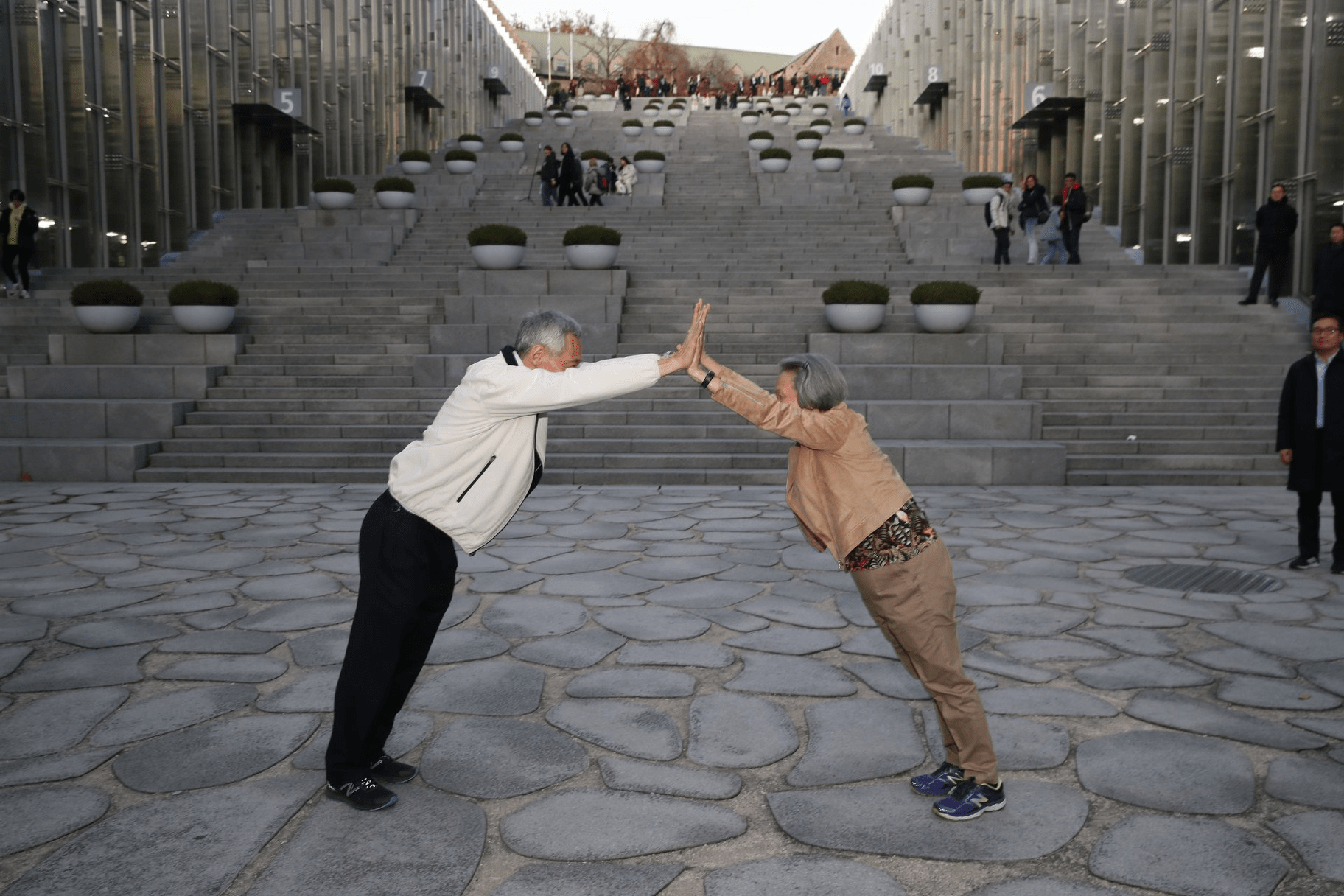 Source
Ewha Womans University is a well-known tourist spot thanks to their gorgeous architecture and affordable shopping district. In 2019, the couple made a visit to the university and took a photo while posing… like a house? Needless to say, the photo received positive reactions from many Singaporeans and loved how cute they were.  
14. Gives back to society actively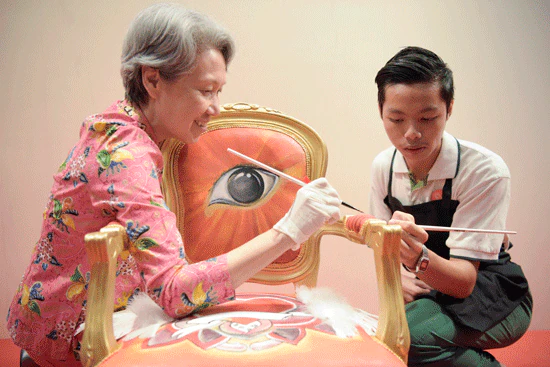 Rainbow Charity Fundraising Showcase 2016
Source
Despite her busy schedule, Ho Ching manages to find time and gives back to society through participation in charity work. She gets involved in one way or another such as being the Patron of Assisi Hospice and the chairman of Trailblazer Foundation. 
As mentioned in the Singapore Women's Hall of Fame, Ho Ching also has an interest in special needs education, healthcare and the welfare and development of children. We stan a big-hearted queen.
These Ho Ching Facts Show That She Is A Respectable Woman With Many Qualities 
Be it a serious businesswoman or a loving mother, Ho Ching shows that she is capable of taking charge of both roles. As it seems like she doesn't plan on retiring yet, us Singaporeans can expect further achievements from her in the near future. 
Also read: 
16 Lawrence Wong Facts Like Almost Debuting In A Japanese Boy Band & Making BBT Vlogs