IKEA Meatball Scented Candles
IKEA is known for their affordable candles, even selling atas perfume scented candles that'll bathe your homes in grandeur. Another thing IKEA is known for? Their yummy, crowd-favourite meatballs. 
What if you could get their amazing candles and the savoury scent of their meatballs together, all in just one item? Well, you can now do so with their meatball-scented candles. 
The Candle

IKEA's huvudroll meatballs have long been a dish relished by customers all over the world. The meatballs consist of a base of beef and pork, roasted and coated in a creamy gravy with a dash of lingonberry jam to finish. A quick trip to IKEA's food court at Tampines or Alexandra, and you'll catch a whiff of the dish lingering in the air. 
With the meatball scented candle, the whole sensory experience is now captured in a single bottle. The candle's scent will leave your room, or home, enveloped with the smell of freshly roasted meatballs. It's the perfect way to fool your family into thinking you've brought back some takeaway.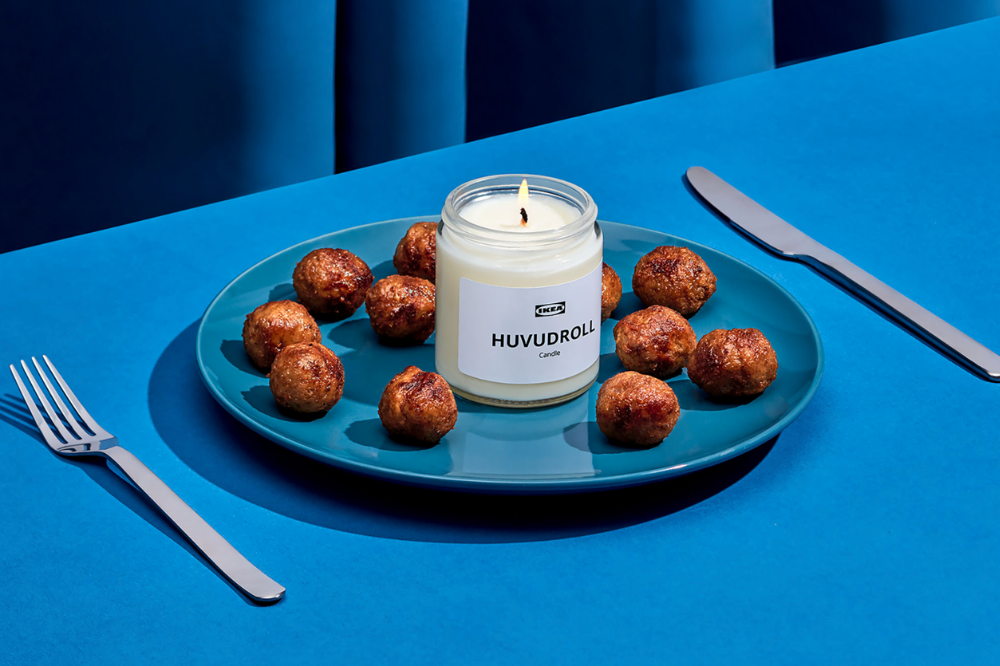 The candle is made of white wax and comes in a clear glass jar, a simple design that can be married together with any decor theme.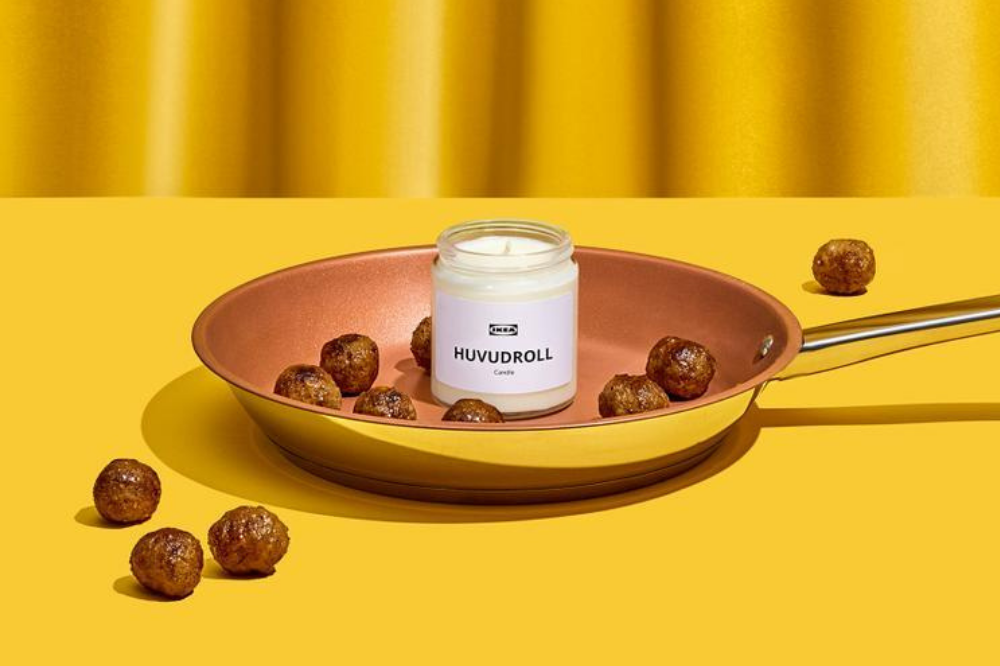 The candle is part of IKEA's 'Store in a Box' limited collection in celebration of their free loyalty program, IKEA Family's 10th anniversary. The collection will offer a series of items that'll bring the whole sensory experience of being in IKEA together in several inedible items. 
While other items in the series have not been made known, the meatball scented candles aren't currently on sale in stores. Instead, they have to be won together with the other box items, as a set, in the 10th Anniversary IKEA Family Sweepstakes. No updates have been made of the offer in Singapore, so we'll just have to cross our fingers and hope to see them available soon. 
Ikea's Meatball Scented Candles Will Leave You Craving For The Real Thing  
These candles are not only a great gift idea for your meat-obsessed compadre's but also a luxe upgrade from regular nondescript white candles. As an IKEA meatball connoisseur myself, this candle is one I'd add to my collection for a hint of bizzaro. 
While waiting for the candles to hopefully make their way to IKEA Singapore, you can consider these vegetable scented candles which include a unique coriander fragrance. 
All images courtesy of IKEA. 
Also read: