Kakao Friends Air Fryer
From mini grill pans to toasters, Kakao Friends is back with yet another kitchen appliance. This time, they're introducing an air fryer for quicker, healthier munchies ‒ no more excuses for those who've been saying it's too mafan to cook.
Featuring the adorable design of Ryan and Choonsik, the air fryer is sure to bring smiles to your face while you whip up a meal. Read on to find out more about this air fryer.  
The air fryer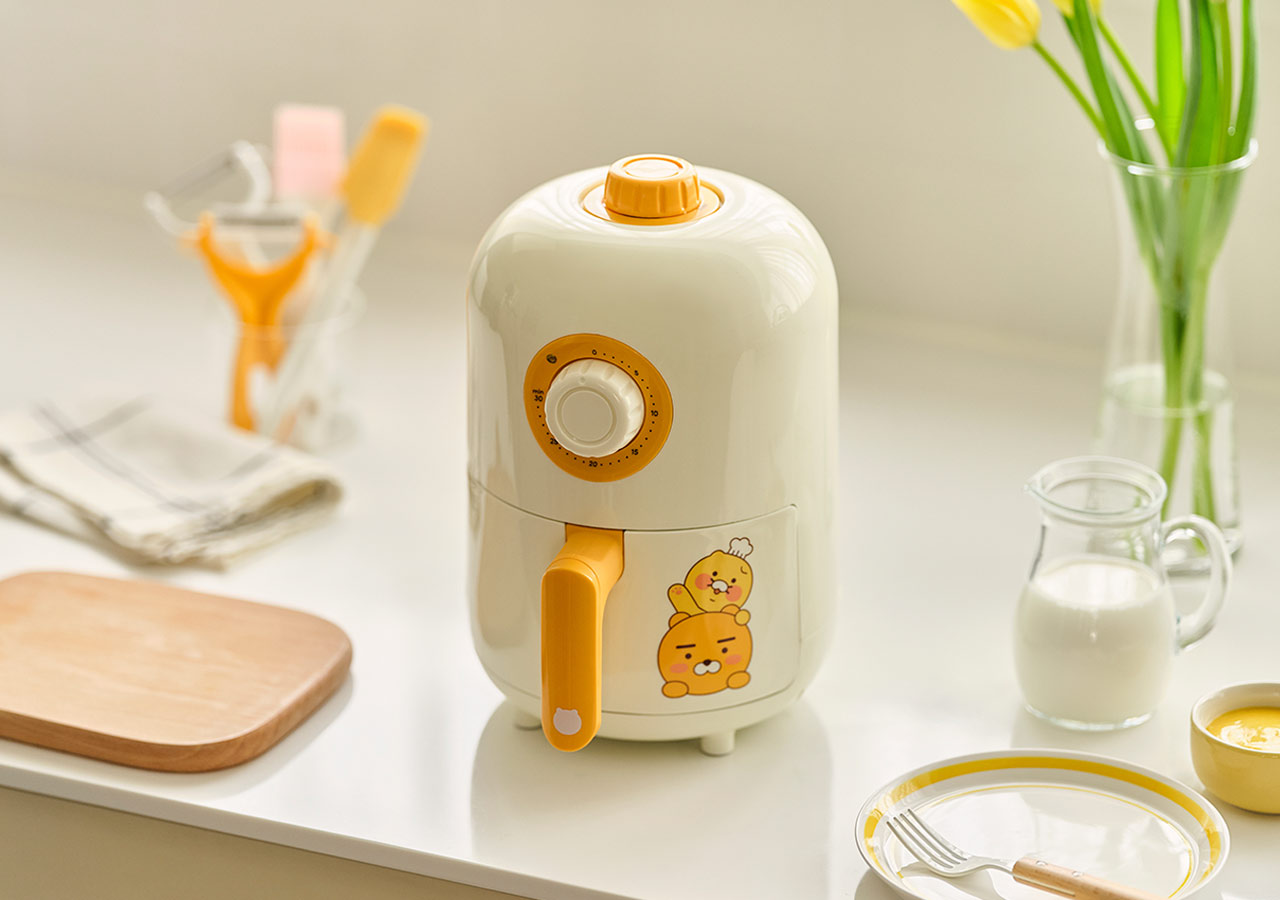 Similar to standard air fryers, this pale yellow one comes similarly shaped, with a 1-litre capacity food basket ‒ perfect for those who live alone.  
Closing in on the details, you'll spot Ryan and Choonsik, who wears a chef's hat and waving, as if telling you he's ready to be your cooking assistant.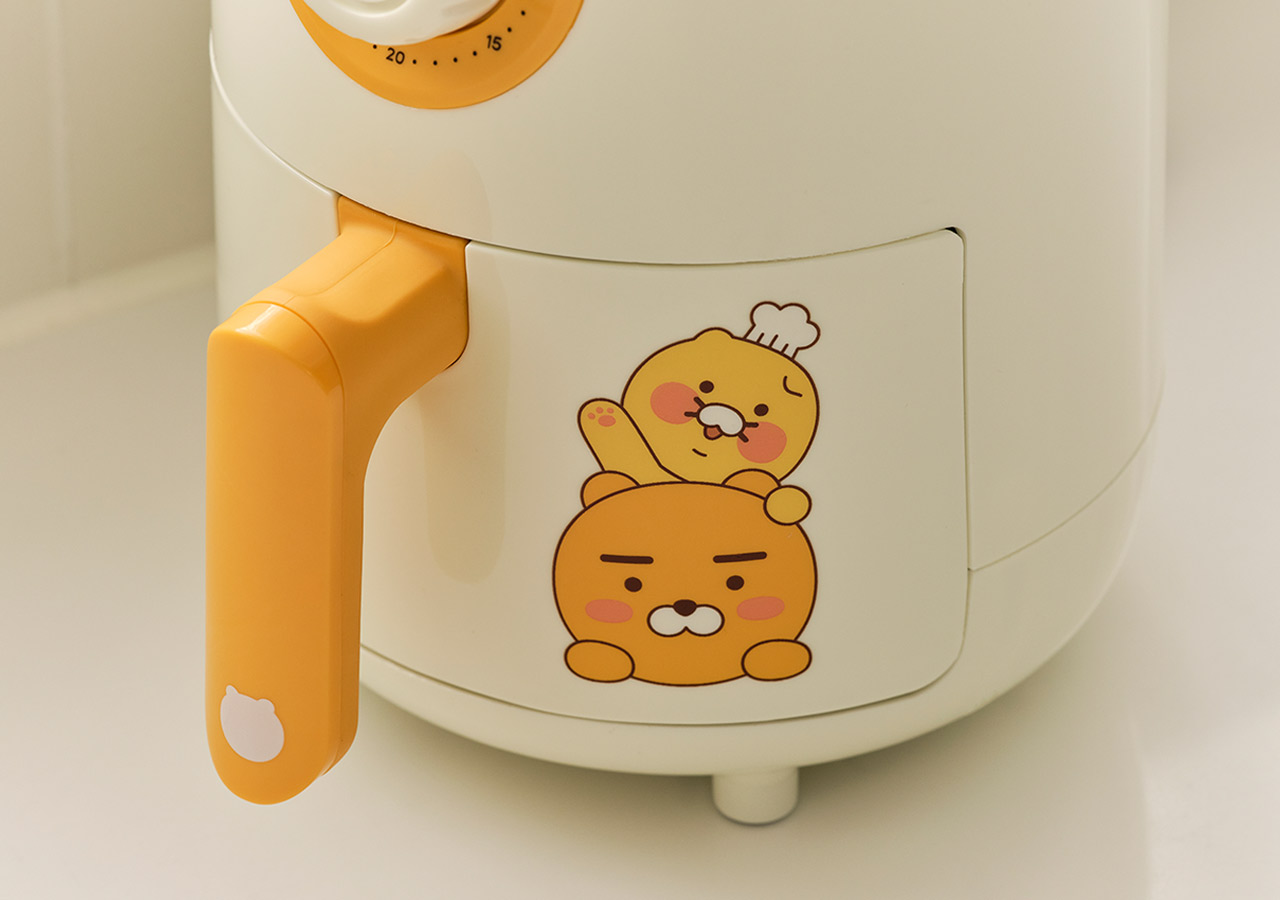 Inspired by the characters, the handle is coloured a mustard yellow that even features a white motif of Ryan's face.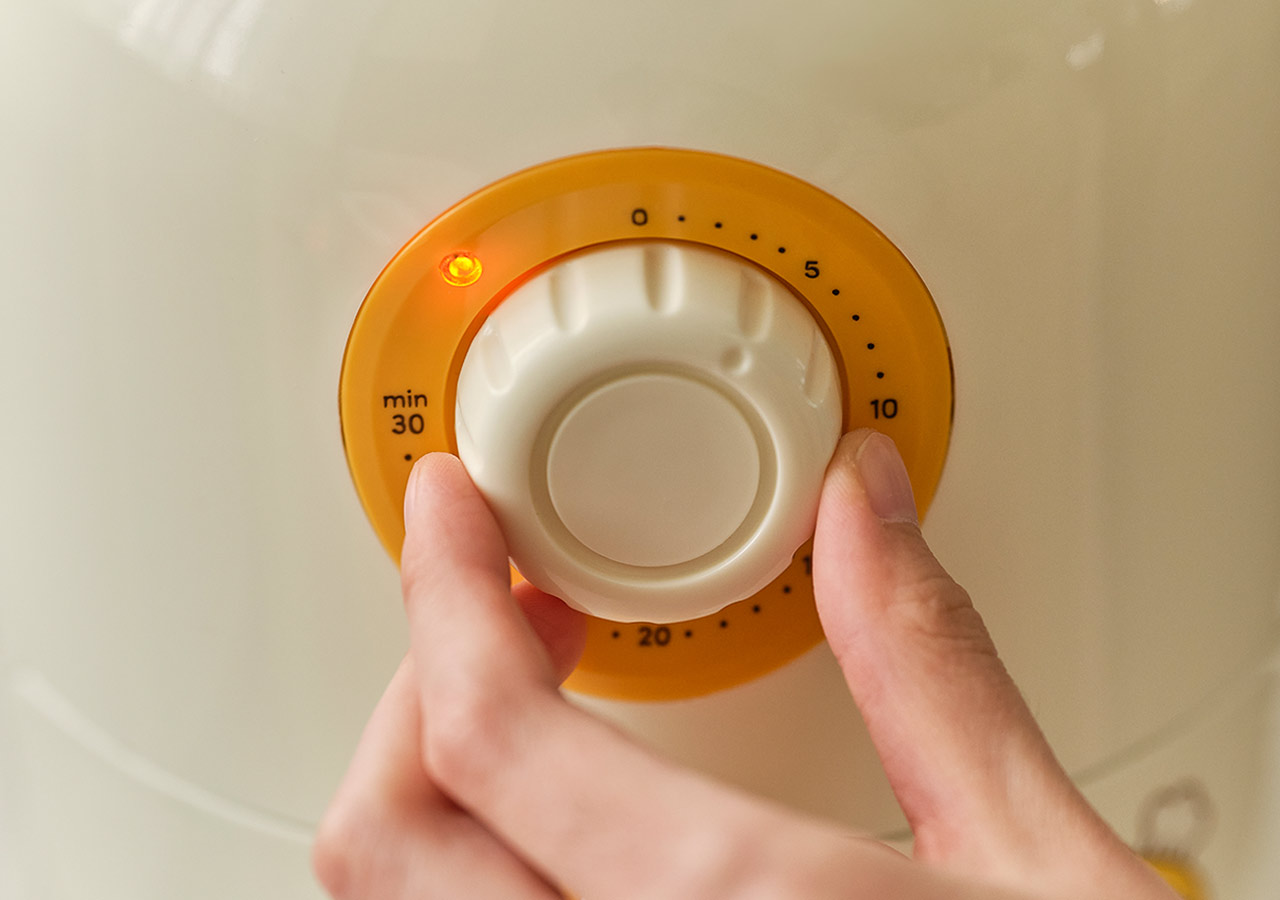 Above the food basket lies the timer knob, where you get to set the cooking time to a maximum of 30 minutes.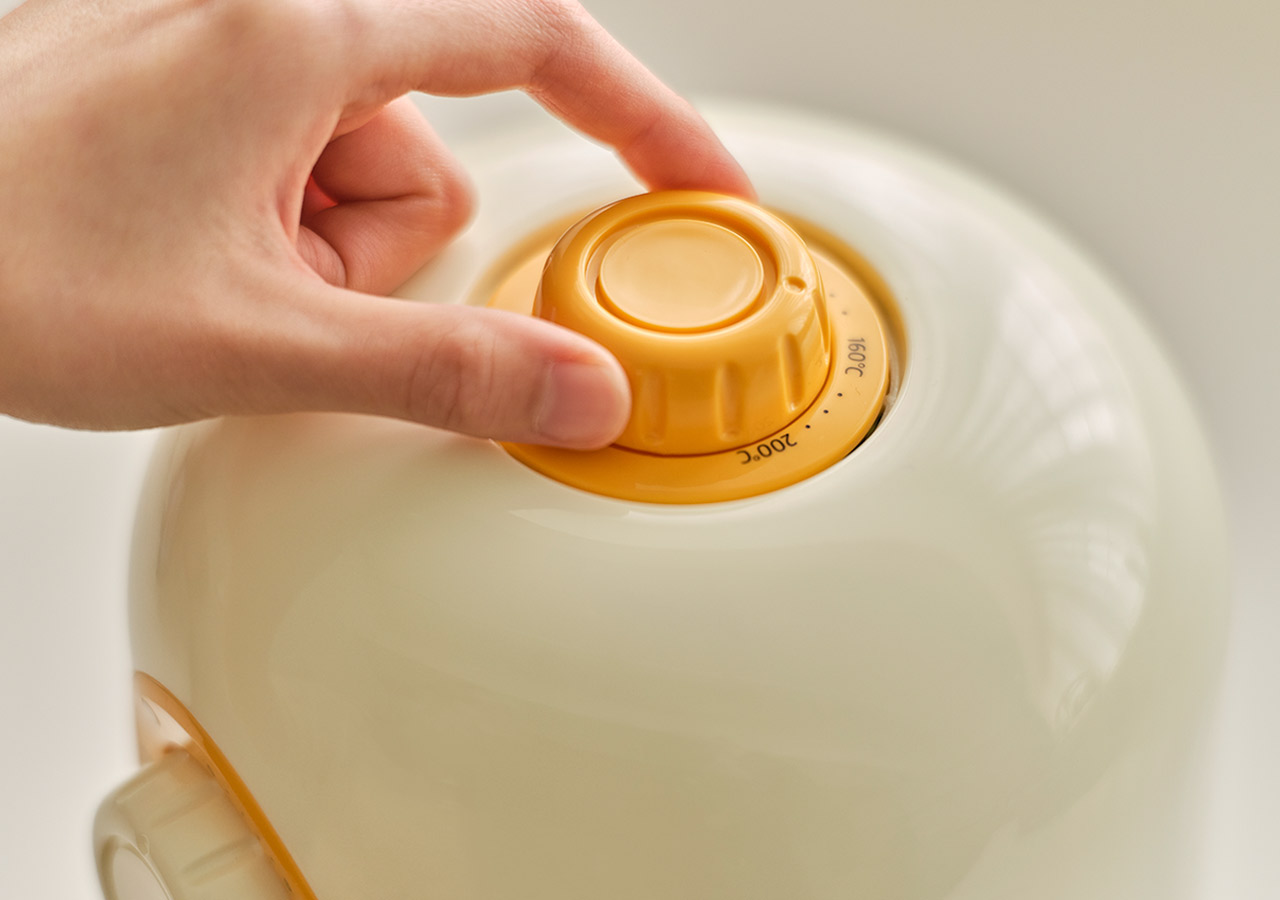 Right on top of the air fryer, you won't miss the temperature setting that allows you to cook at temperatures between 80 and 200 degrees Celsius. Keeping with the colour palette, the knob also comes in the same mustard as the food basket handle.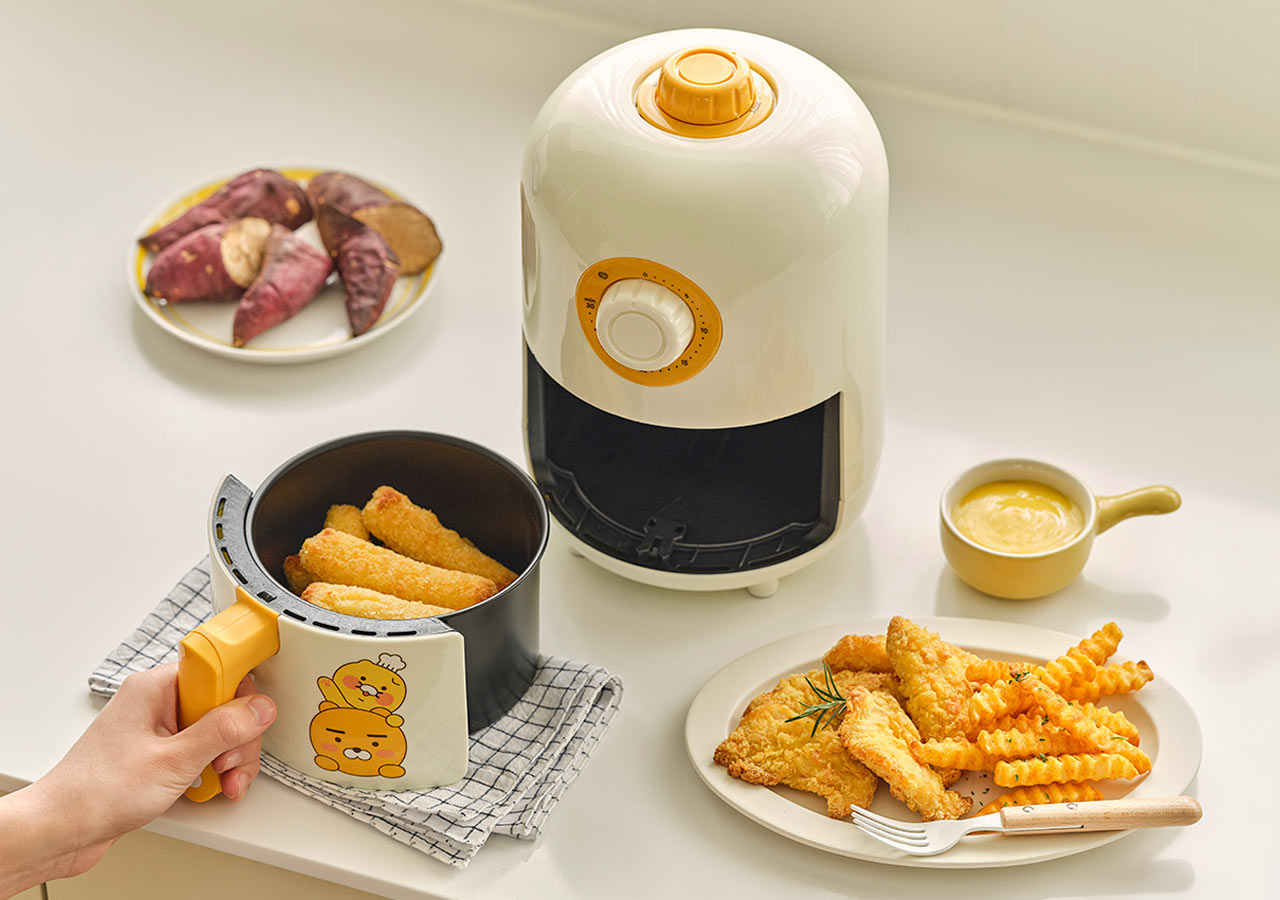 Whether you're craving some sweet potatoes like Choonsik or crispy fries for a midnight snack, you can prepare them easily in the air fryer.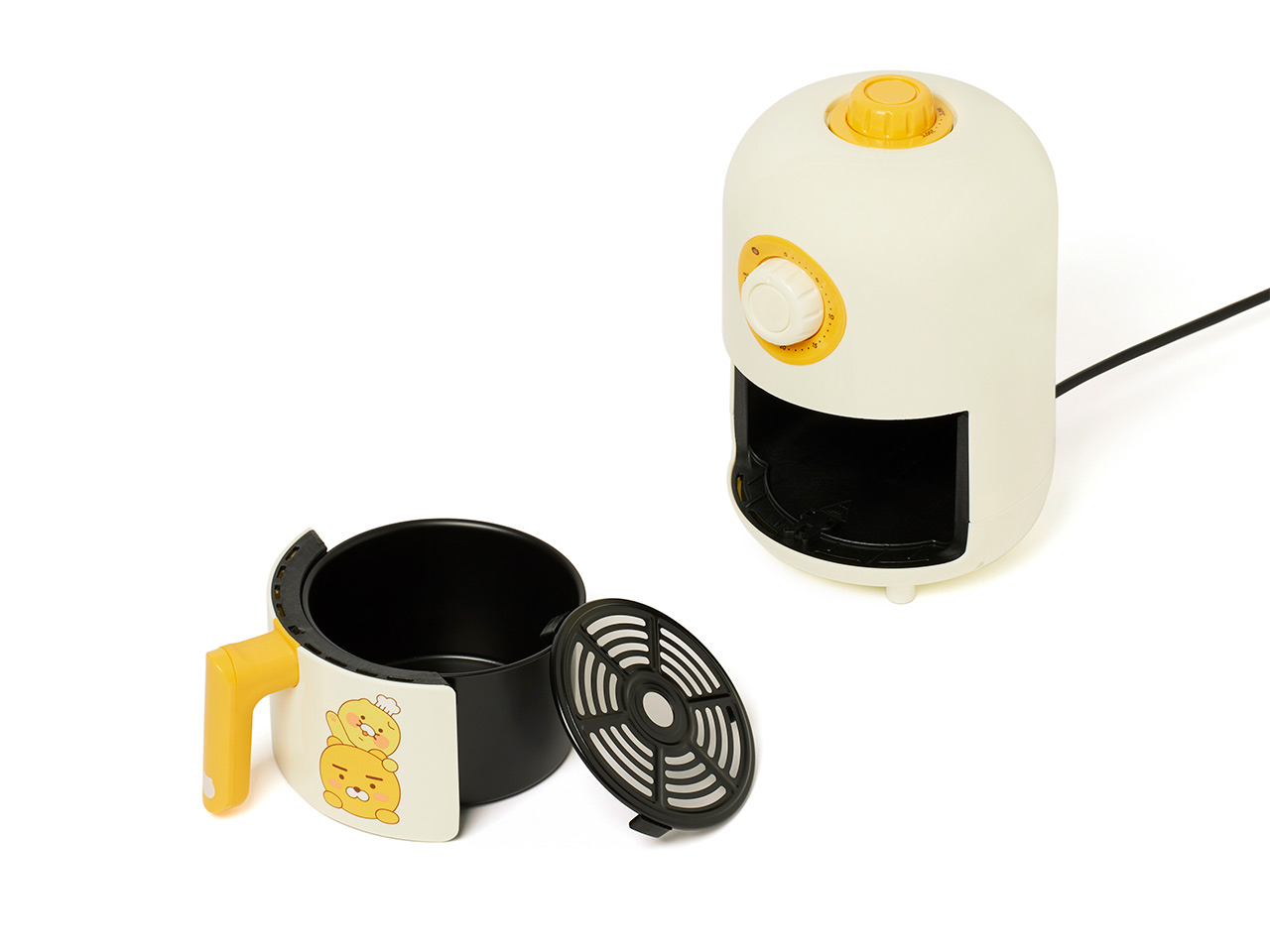 As a cherry on top, you also won't have to worry about cleaning up an oily mess. The food basket and frying container are coated with fluororesin, making them convenient to separate and clean. 
The air fryer has dimensions of 17.5cm x 22.7cm x 26.3cm, and weighs about 2.19kg. 
This Kakao Friends Air Fryer Makes Cooking Much More Enjoyable
If one of your New Year's resolutions includes making your own meals more often, this air fryer from Kakao Friends might be your solution. Unfortunately, the air fryer is currently only available in South Korea, and you will need to source for freight forwarders to ship it to Singapore. For more information, you can visit Kakao Friends' official website. 
All images courtesy of Kakao Friends. 
Also read: 
Kakao Friends Has A Choonsik Toaster That Creates Adorable Face Imprints On Your Golden Brown Bread