Kakao Friends' Autumn Story Series
Kakao Friends recently launched its Autumn Story series. This means you can now get your favourite Kakao Friends characters in the form of plushies, apparel and more to celebrate the season of fallen leaves and pumpkin spice lattes.
Plushies and keychains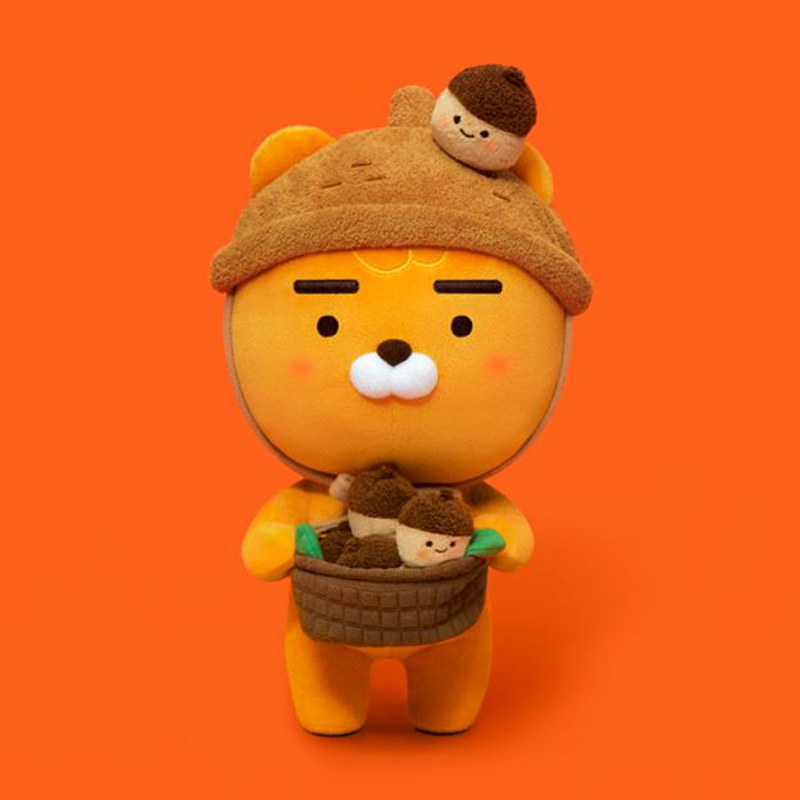 Ryan is dressed as an acorn harvester with what seems to be an acorn hat on his head, and a basket of acorns in his hands.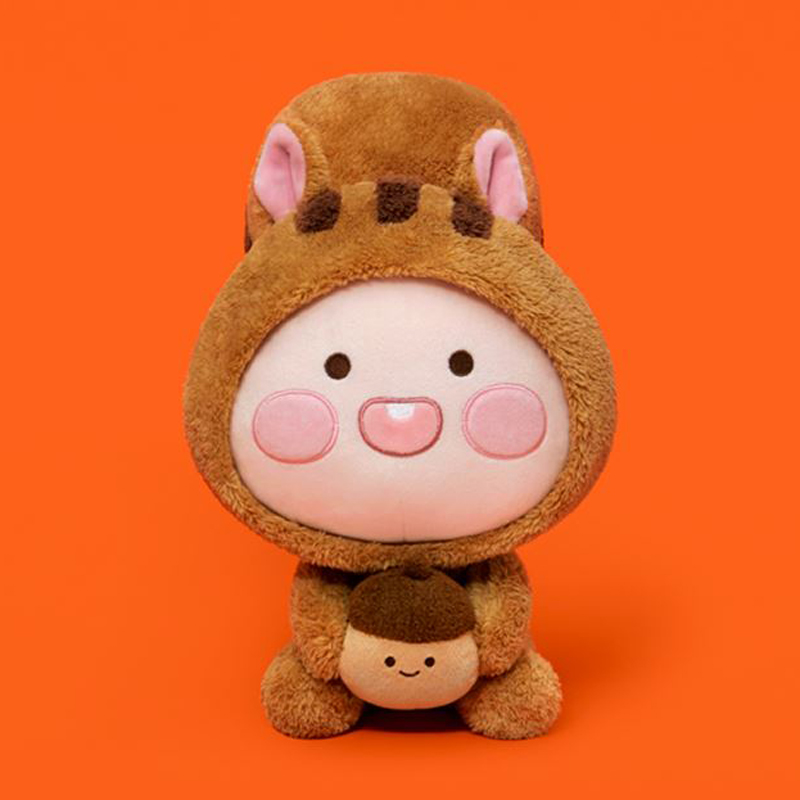 Apeach, on the other hand, is dressed as a squirrel and is holding an acorn in her hands. The Ryan and Apeach plush toys retail at 35,000KRW (~S$40.44).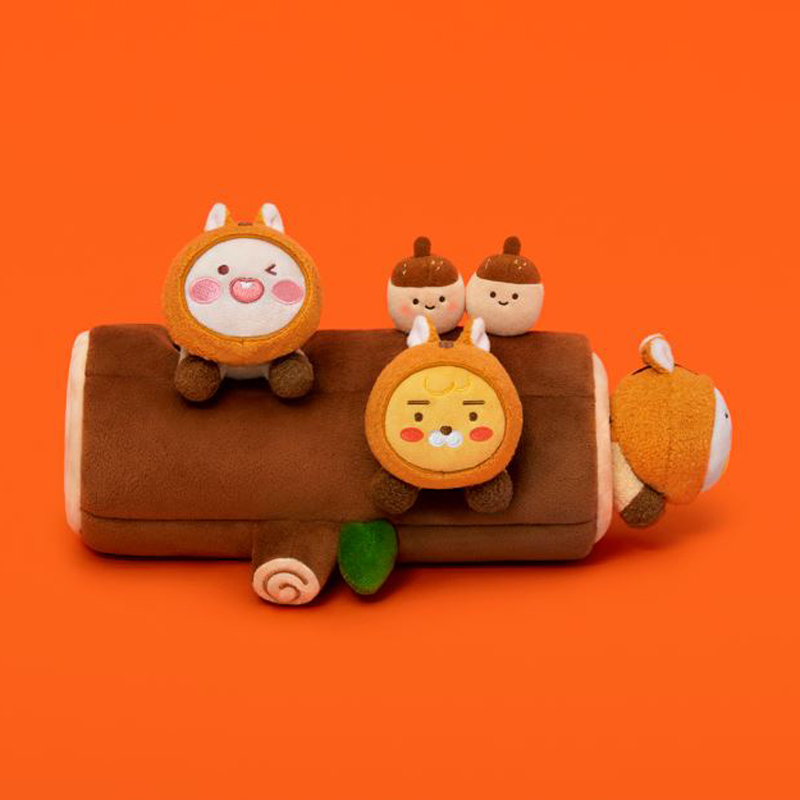 If you can't decide which is cuter, get the best of both worlds with this log plushie where both characters are dressed as squirrels peeking out of a log. This log plushie retails at 32,000KRW (~S$36.97).
Also read:
THE FACE SHOP x Kakao Friends New Collection Will Help You Beat The Heat In Singapore
Loungewear
If you'd prefer something more practical and useful, comfy pyjamas, blankets and bedroom slippers are available as well.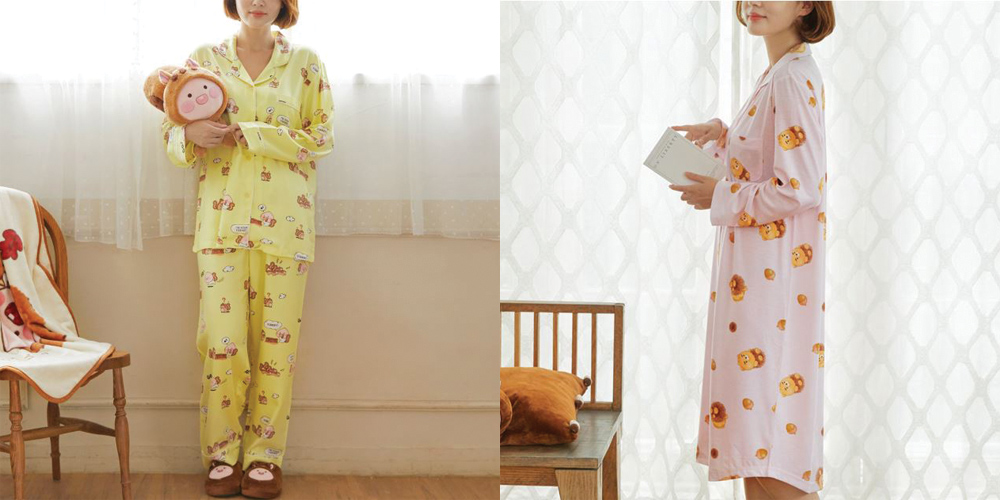 You can choose between a nightgown or a classic 2-piece pyjamas set in rayon and cotton. The designs include Apeach and Ryan dressed as squirrels, and my personal favourite, the duo dressed as chestnuts.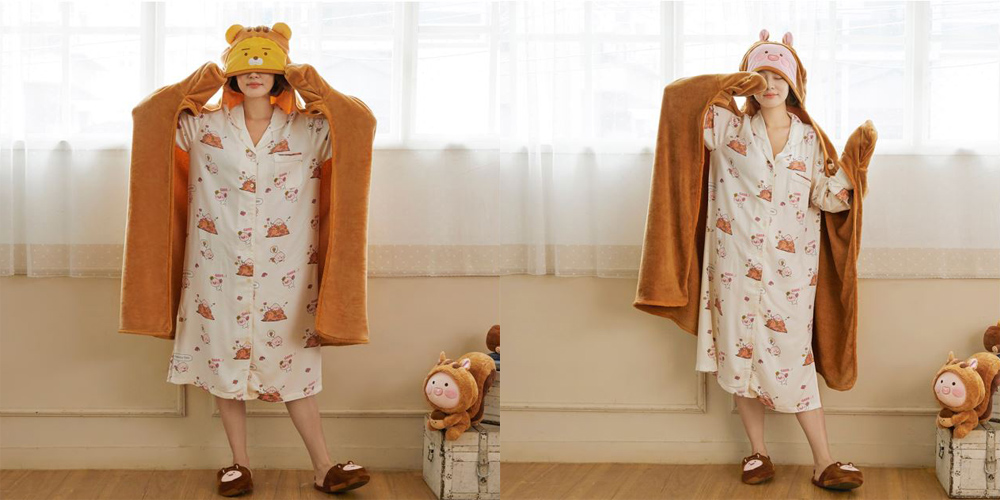 Cosy up under the covers of the Ryan and Apeach blankets, retailing at 35,000KRW (~S$40.44). Don't be fooled by the name of the product, though. These blankets double-up as a hoodie as well!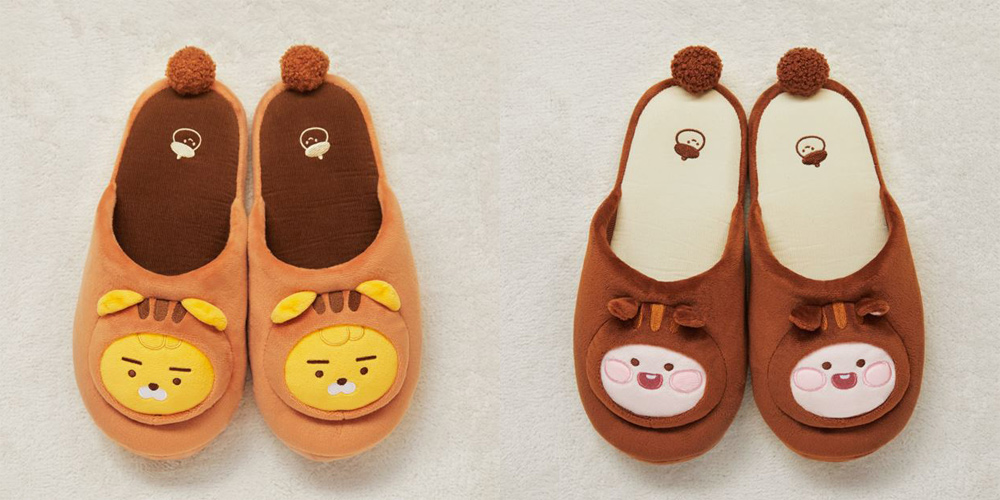 Bedroom slippers with the faces of Ryan and Apeach, again dressed as squirrels, are priced at 24,000KRW (~S$27.73) and are free size. The back of the slippers has a little pom pom ball that makes it look like there's a little tail. 
Stationery
Studying can get really boring, but cute stationery can definitely make up for it.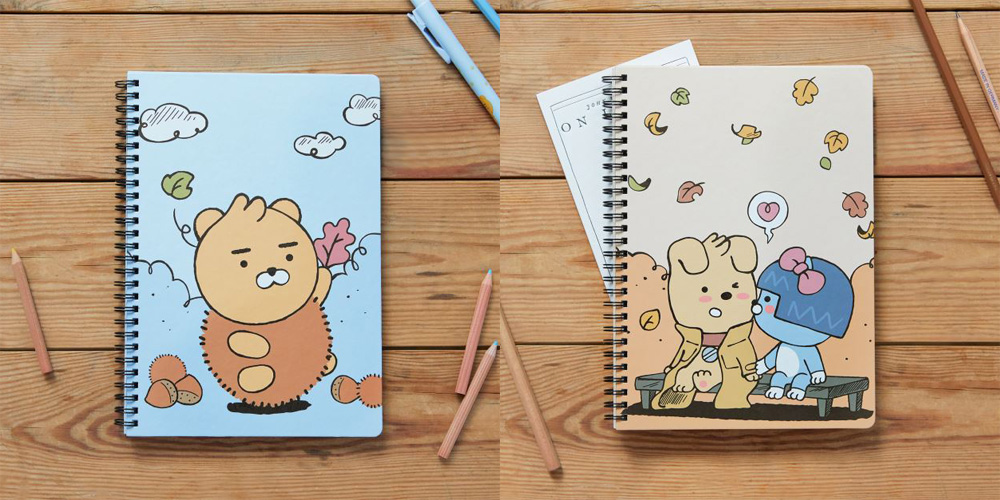 Take notes in a spiral bound notebook, available in four designs at 6,000KRW (~S$6.93) each.  Choose between Ryan as a chestnut, Apeach in a pile of leaves, Tube as a pinecone and a romantic scene of Neo giving Frodo a peck on the cheek as the autumn leaves fly in the wind.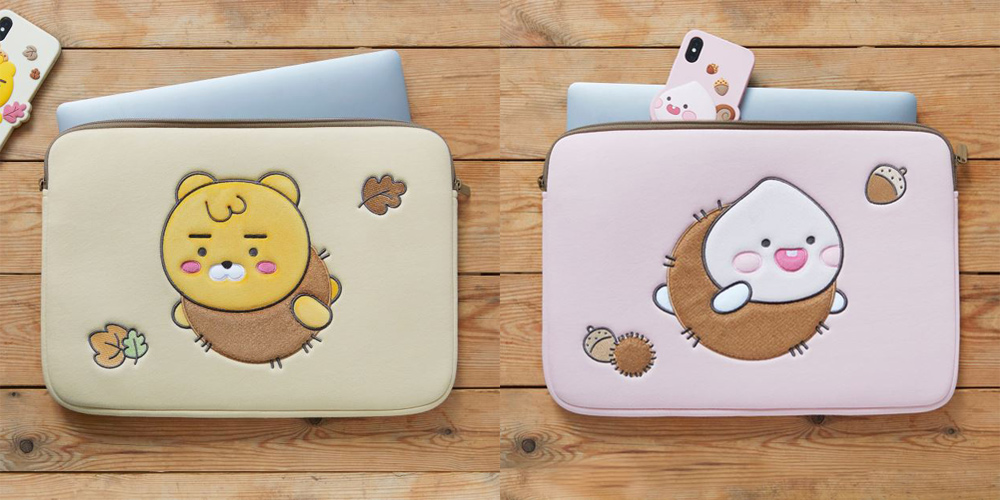 There are also laptop pouches to protect your precious laptops while you're on the go. There are two designs retailing at 39,000KRW (~S$45.00) each.  
Kakao Friends Autumn Story Series
On top of these items, there are also Ryan and Apeach pouches, cute phone cases and tote bags.
View the full series on the official Korean Kakao store!
Also read:
Kakao Friends' Honey Friends Collection Reminds Us To Always Bee Calm
All images: Source