Kakao Friends Massage Guns 
With the current COVID-19 situation, close physical contact at massage parlours may not be the ideal way to get some R&R. However, those still wanting to knead their stresses away, Kakao Friends has got your back – literally. The South Korean lifestyle brand has recently launched Kakao Friends massage guns, a great device to soothe your aching muscles from the comfort of your home.
The design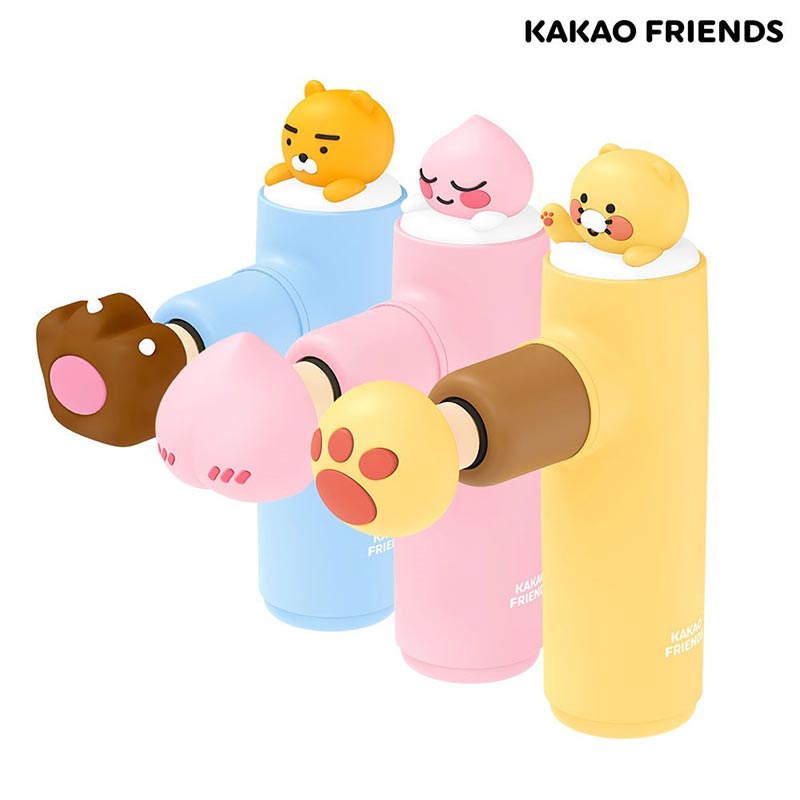 The Kakao Friends massage guns come in 3 different colourways. All of them follow a similar design scheme, a figure of a character on top and a massage gun head on the side. 3 characters are featured (from left to right): Ryan, Apeach, and Ryan's pet cat, Chunsik. 
If you're unfamiliar with Chunsik, it's because the feline friend only made its debut as Ryan's pet last year. Its gun is painted pastel yellow equipped with a little paw as the gun head.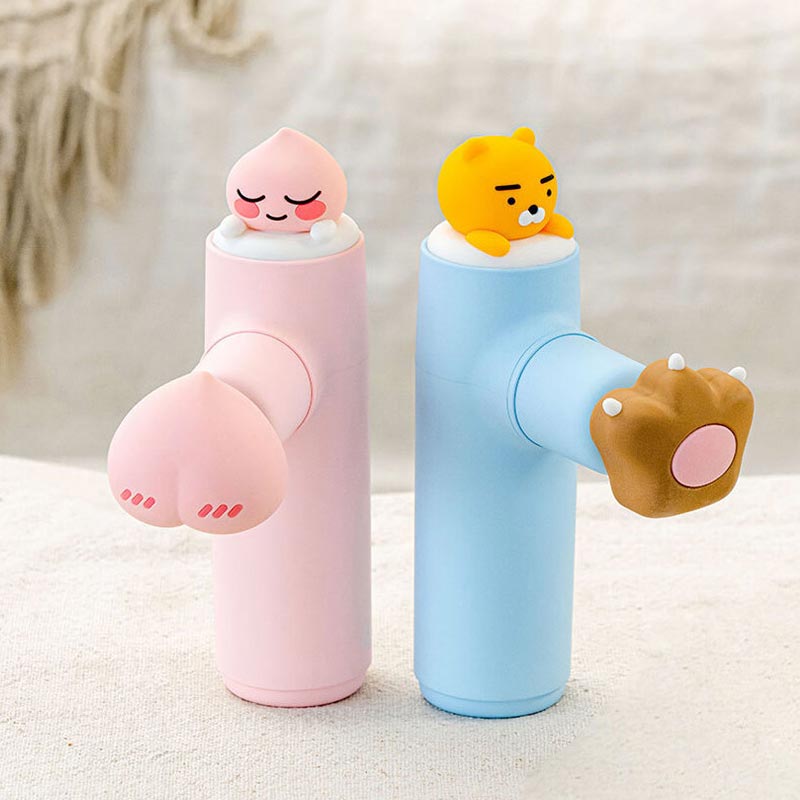 For Ryan's version, the massage gun sports an all light-blue body, with a brown bear paw as the gun head. 
Apeach's is bathed in an adorable baby-pink. While the character doesn't have any paws, it doesn't miss out on the fun. The gun head is instead shaped like a peach (which could be interpreted suggestively depending on how you use the peach emoji on text). 
Also read: 
This Winnie The Pooh Kitchenware Collection Is So Cute You Won't Skip Breakfast Again
Features of the gun 
The Kakao Friends massage guns might look simple, but don't let appearances deceive you. For one, the gun comes with 4 interchangeable heads so you can target different parts of your body, from your neck to your back.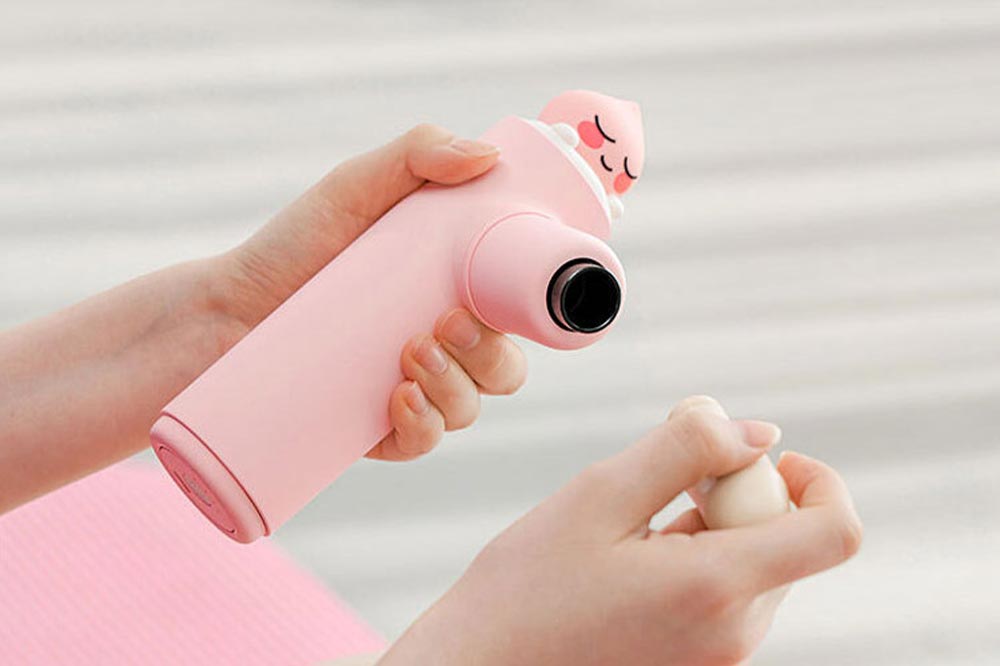 All you need to do is pop the gun head in and out and voila.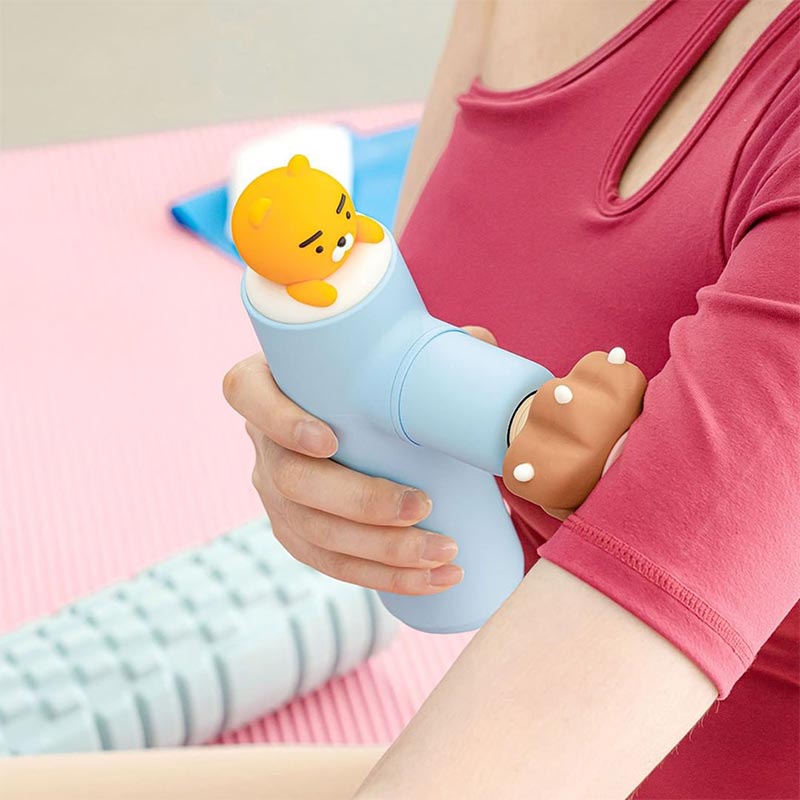 Weighing only 550g, the massage guns are light enough to hold up for extended periods without your arms getting tired.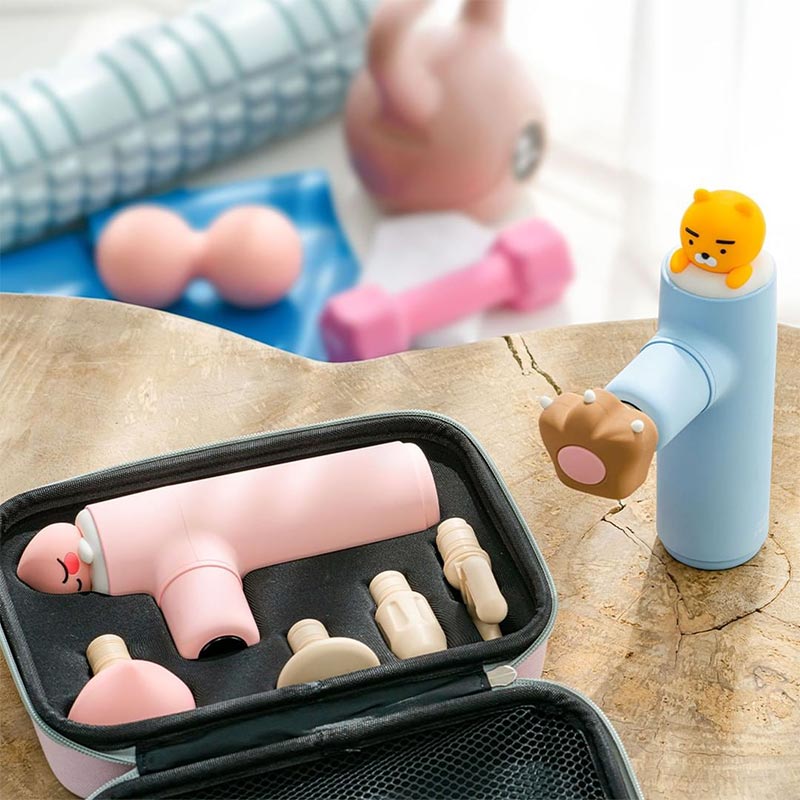 It's easy to pack as well. The gun comes with a carry case for you to slot the device and the heads in. With this, you can even bring it to the office to use for a midday break.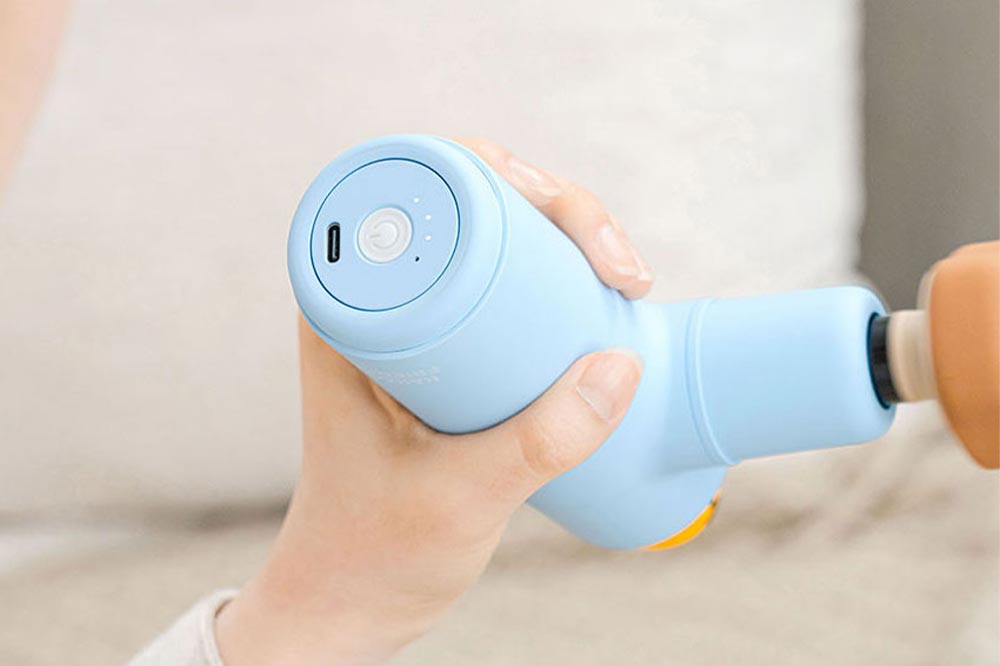 Thanks to the massage gun's USB-C port, Android and Macbook users won't have to worry about having extra wires to charge the device.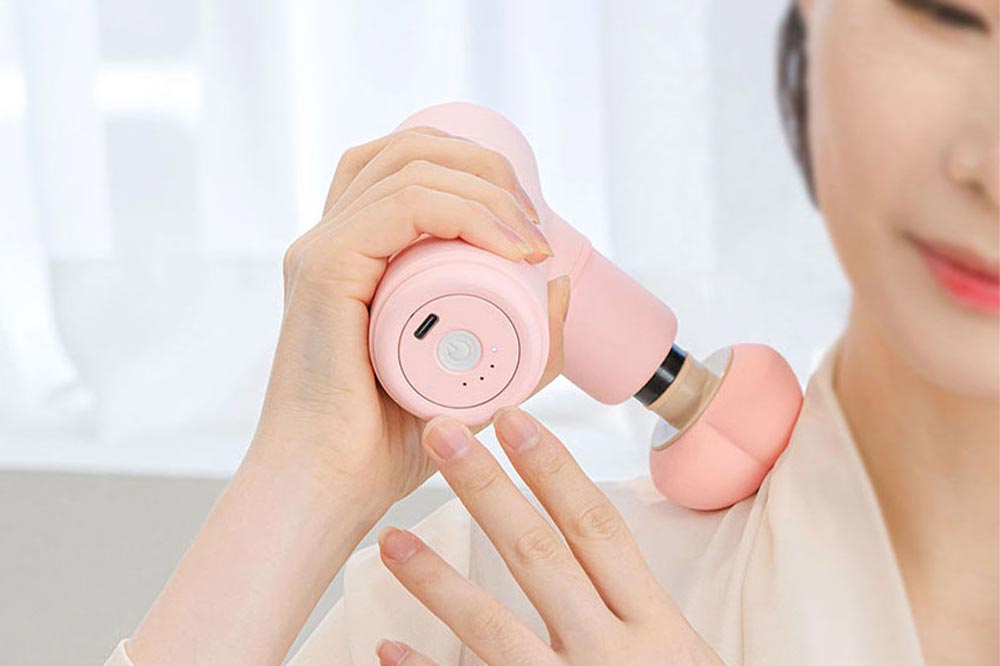 Users can also toggle between 4 massage speeds so you can select an intensity that will best suit your needs – perfect for easing knots and sores from home workouts.
These Kakao Friends Massage Guns Are Great For R&R At Home 
The Kakao Friends massage guns retail for ₩99,000 (~S$117.29) and are currently unavailable in Singapore. However, if you still want more information on the product, you can check out retailer Widshop's online store. Let's hope the Kakao Friends massage guns will eventually find their way here. 
In the meantime, those on the hunt for similarly cute-yet-functional appliances can check out the Winnie the Pooh kitchenware collection available on Shopee. 
Also read:
This Sailor Moon x Maybelline Makeup Collection Will Transform Your Look Just Like Magic