KAWS Singapore Merch
In 2019, UNIQLO and KAWS collaborated to deliver a collection of tees that sold out almost instantly. If you missed out on the hype back then, not to worry. Now's your chance to get your hands on brand new merch such as camping sets and tank tops that will be available for the KAWS:HOLIDAY Singapore event happening in November.
The collection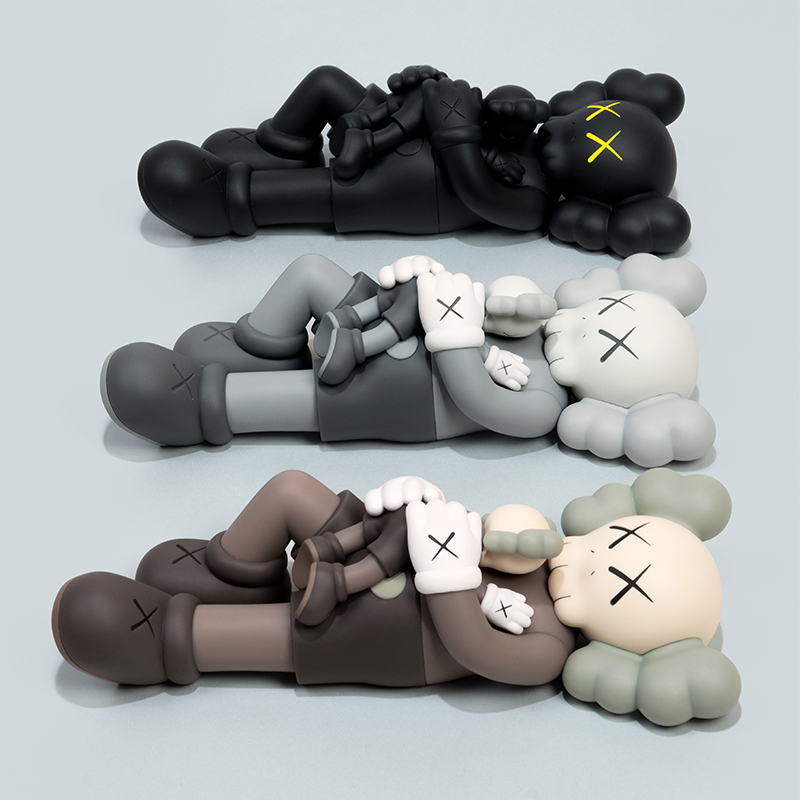 Nothing screams KAWS as much as its iconic mascot, a clown-like figure based on Mickey Mouse with "X"s as its eyes. There are 3 vinyl figures of the mascot to collect, ranging from black, grey and brown designs.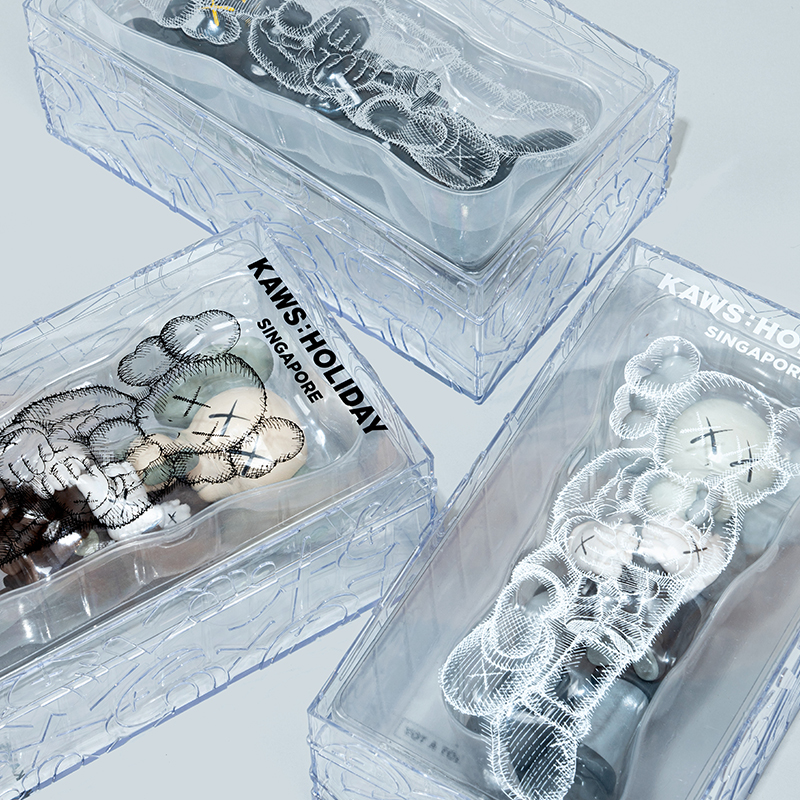 The vinyl figures are 10.5-inches long and also come packed in a minimalist box with the words "KAWS:HOLIDAY Singapore" on it to commemorate the collection. 
Each figure is retailing at USD$285 (~SGD$384) each.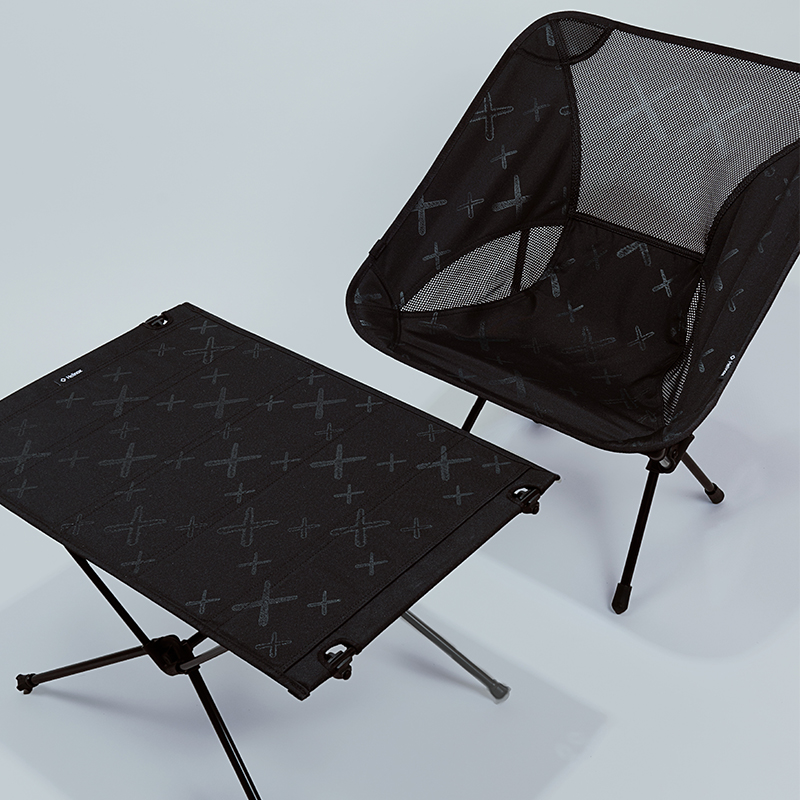 Staying home for too long may be quite suffocating, so perhaps it's time to go on a camping trip and explore the great outdoors with this exclusive camping set. It comes with a foldable table and chair, designed with signature "X"s to represent KAWS mascot's eyes. 
There are only 500 sets of these camping items which are retailing at USD$750 (~SGD$1,010) per set.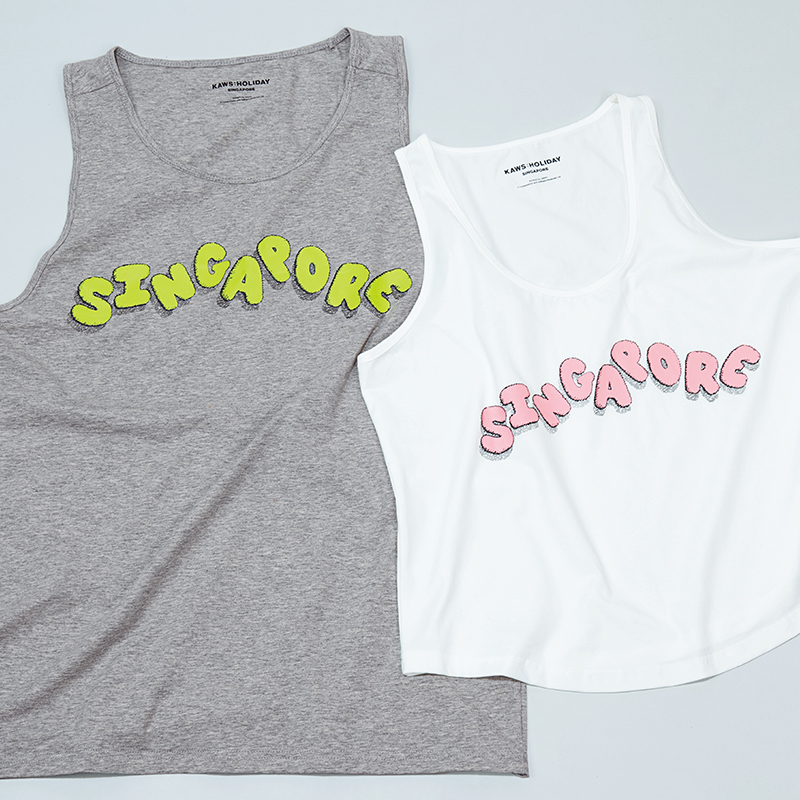 Get matching couple tank tops with bae that are made of comfy cotton material with the words "Singapore" on it. There's no reason why you can't flex your love for the country on days other than National Day. 
The male tank top is available in grey (left) while the female design is a white cropped top (right). Both of the tank tops come in free sizes and are retailing at USD$50 (~SGD$67.40) each.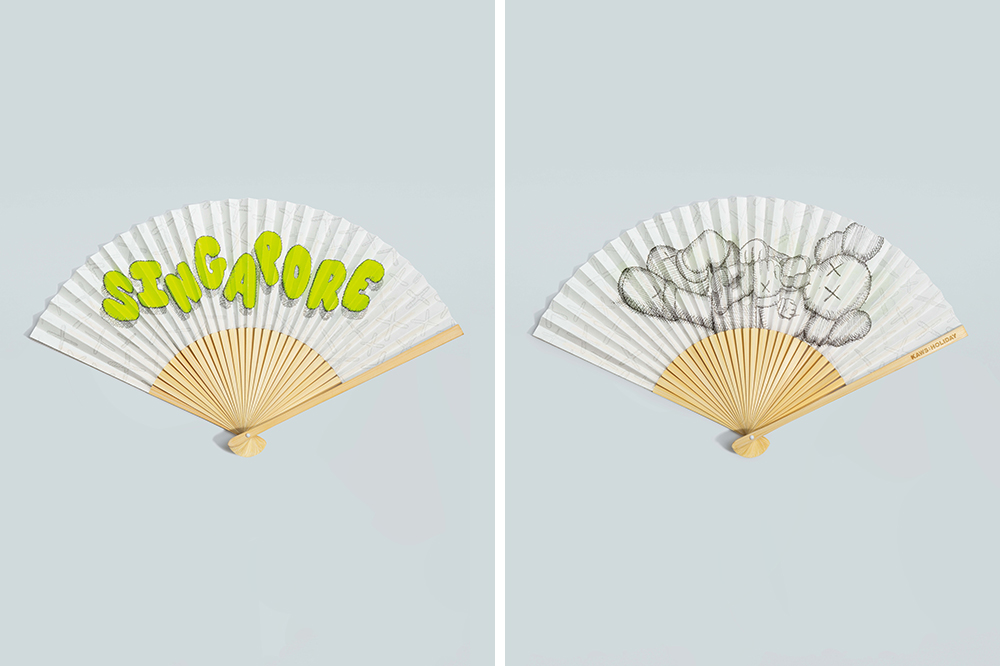 To beat the relentless humidity in Singapore, the collection also includes a fan made of paper and bamboo. It features the Singapore logo in green on one side and the KAWS mascot on the other.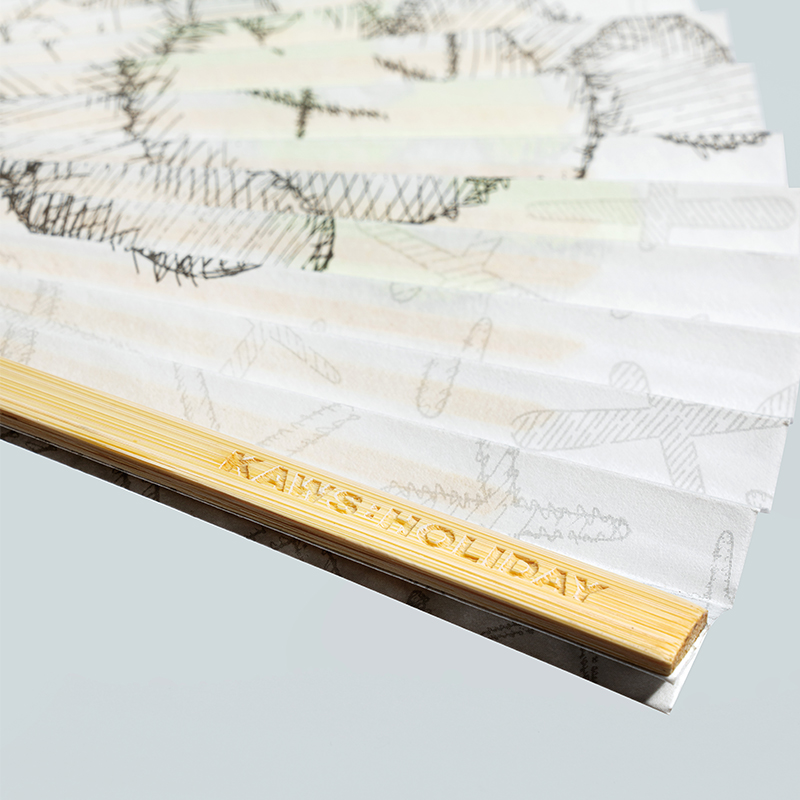 Upon closer inspection, the bamboo material of the fan has the words "KAWS:HOLIDAY" engraved on it, along with more subtle "X" patterns on the paper. The fan is retailing at USD$30 (~SGD$40.40).
KAWS:HOLIDAY Singapore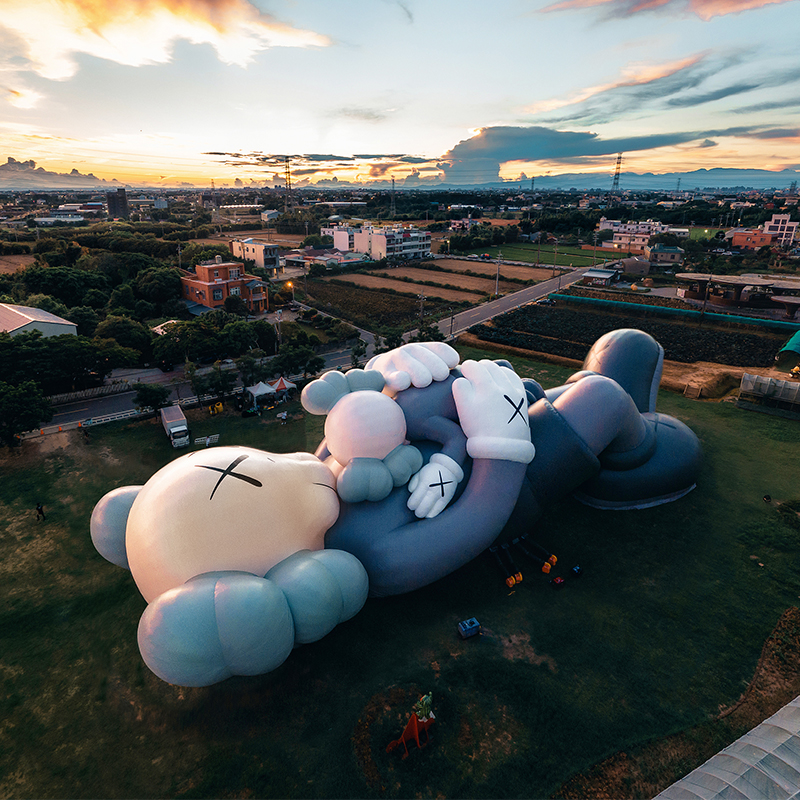 These collectibles are in celebration of the 42-metre long KAWS:HOLIDAY signature character that will be making its way to The Float @ Marina Bay on 14 November 2021. This marks KAWS:HOLIDAY's 7th global stop, so make sure to snap some pictures with it for the 'gram, before it leaves our shores on 21 November 2021.
KAWS Singapore-Exclusive Merch Has A Variety Of Collectibles For Hypebeasts
The KAWS Singapore-exclusive merch will be available on DDTStore's online website from 13 November 2021 11am onwards, and shipping will only begin in December. Fans of KAWS, time to gear up and camp at your computers to cop all the items before they sell out.
All images courtesy of KAWS.
Also read:
These Kakao Friends x Chums Camping Items Include A Mini Grill Pan To Conquer The Outdoors