KFC Reversible Bucket Hats
With National Day coming up, many of us are scrambling to get a patriotic fit so we can celebrate Singapore's 58th birthday with pride. Though NGL, it can be hard to look fashionable in vibrant red and white hues. 
But not to worry, as apart from our national flag, there's another familiar icon that's also in red and white — KFC. The fast food chain has partnered with streetwear label Amos Ananda to treat Singaporeans to two stylish reversible bucket hats.
The hats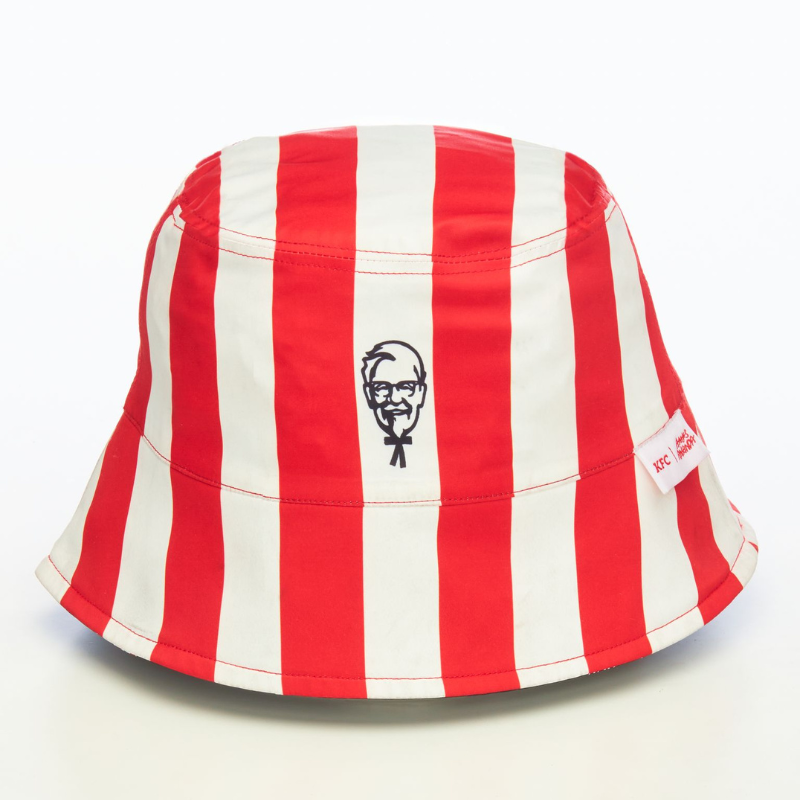 ICYMI, this isn't KFC and Amos Ananda's first collaboration. Back in 2021, the two brands joined hands for a National Day streetwear collection with limited edition bucket hats, tees and hoodies. 
If you missed out on getting the bucket hats then, you're in luck this year. The new bucket hats once again feature a similar design of KFC's red and white stripes. It's complete with a logo of their mascot, Colonel Sanders, on the front.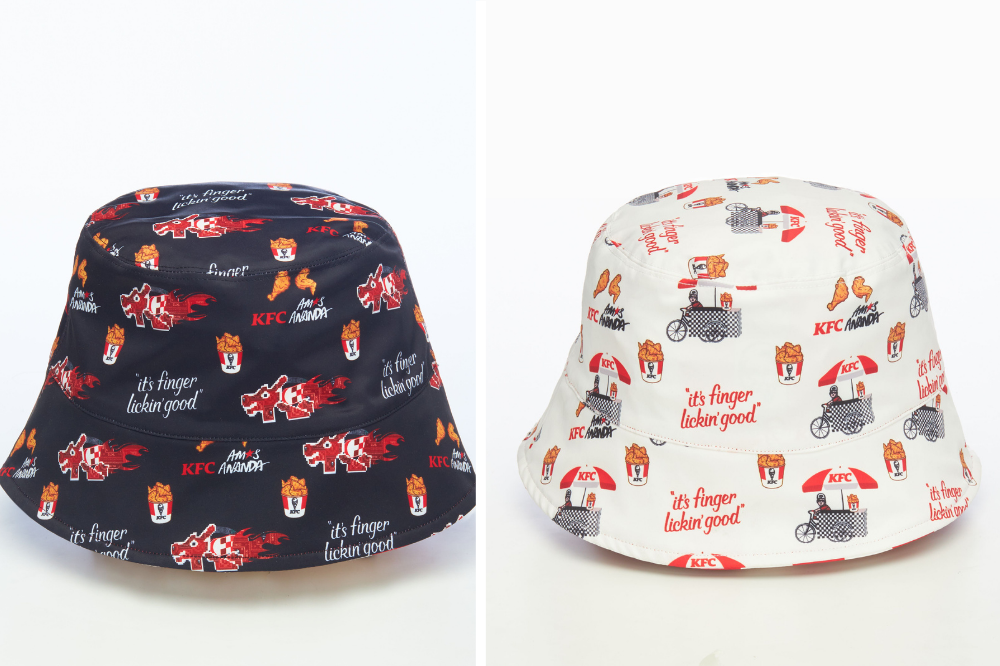 Since the bucket hats are reversible, you can switch up your style by flipping the hat inside out to reveal a new design. The collection stars two designs: a black base with Toa Payoh playground motifs and a white base with an old school ice cream pushcart.
Fun fact: these designs are based on the designer, Amos Yeo's, childhood favourites while growing up in Singapore.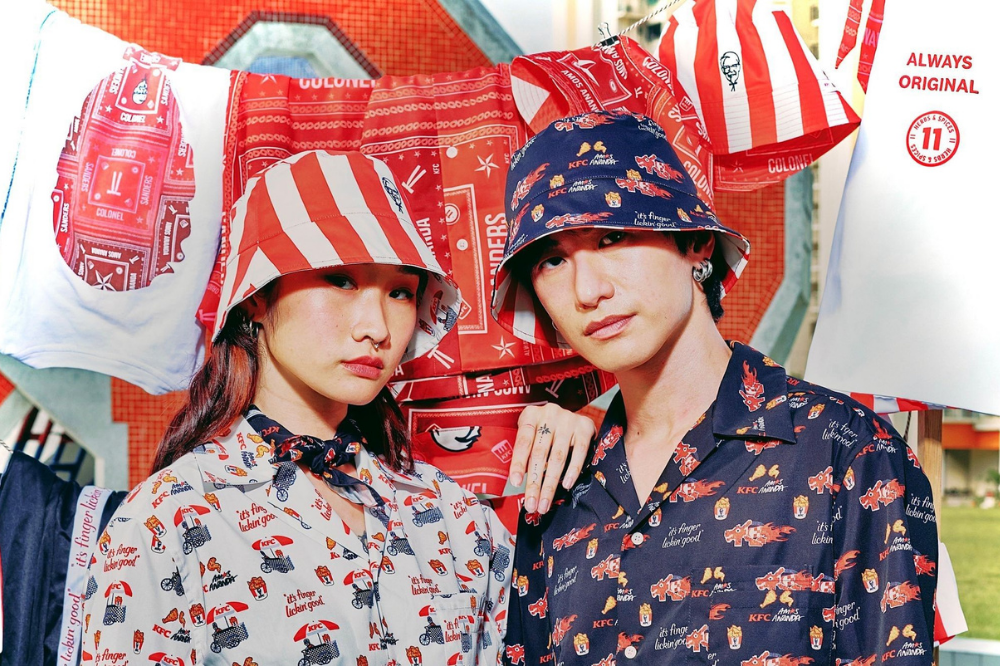 Seamlessly blending beside these iconic Singapore motifs are designs of KFC's fried chicken bucket and drumsticks. 
Now you can wear the red and white design to celebrate NDP, or flip the hat around to style a streetwear look beyond the national holiday. Each bucket hat retails at $29.95.
Hypebeasts Can Now Cop A New Look With The KFC x Amos Ananda Reversible Bucket Hats
The next time someone says you can't wear red and white without looking like a walking Singapore flag, prove them wrong with these KFC x Amos Ananda reversible bucket hats. These will be available on KFC's official store on 7 August 2023 onwards, while stocks last. 
All images courtesy of KFC.
Also read:
Levi's x Princess Mononoke Collection Has Retro Denim Overalls & Jackets To Pay Tribute To The Forest Spirits