Martell x Amos Ananda
For those who frequent the SG nightlife scene and often find themselves opening a bottle or two at the club, Martell might be a familiar name — or taste. Taking the Martell experience to the next level, the cognac house has teamed up with local streetwear designer Amos Ananda for a new 14-piece collection featuring tees, bucket hats and shorts.
Apparel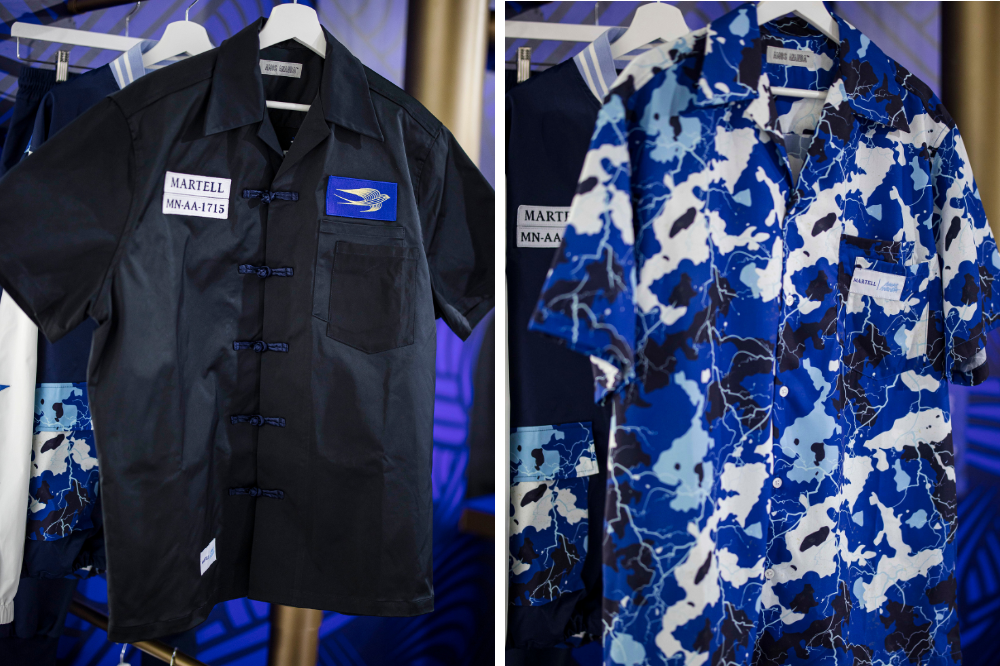 The capsule collection features Martell's signature Swift emblem and lightning blue graphics set against a camo base. The blue collar shirt (left) features unique mandarin buttons, adding a sophisticated vibe to this streetwear look. 
Or if you prefer a bolder look, go for the Energy Shirt (right) that comes in a vibrant pop of blue to level up your OOTD.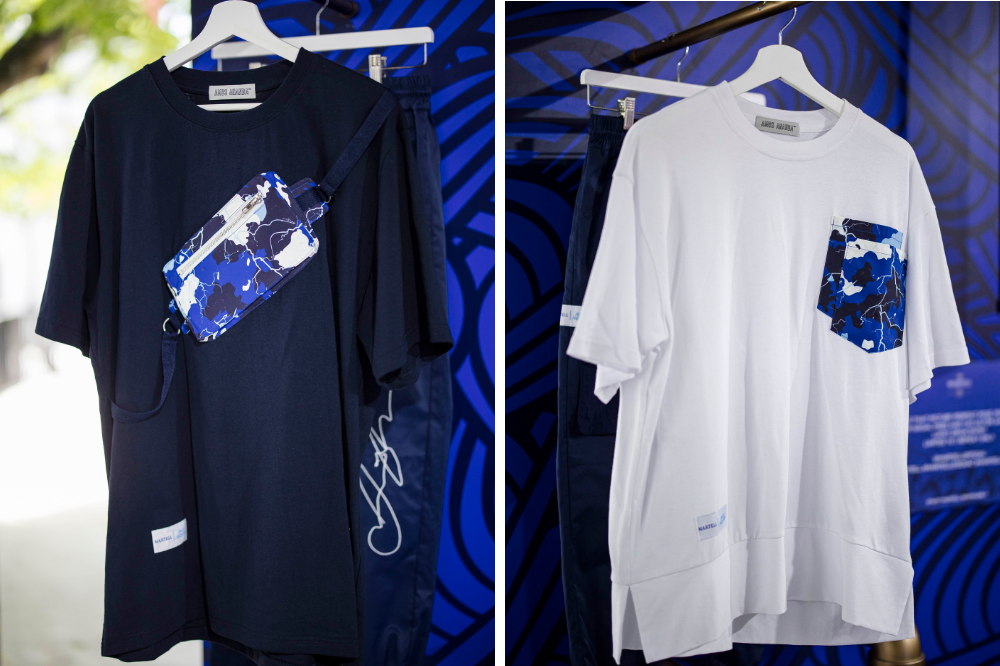 If you prefer something more comfy and casual, go for the tees instead. The Pouch Tee (left) includes a small pouch at the front to store your personal belongings — now you won't ever have to worry about getting a matching bag to suit your fit.
The Pocket Tee (right) comes with a blue pocket on the front as well as on the back.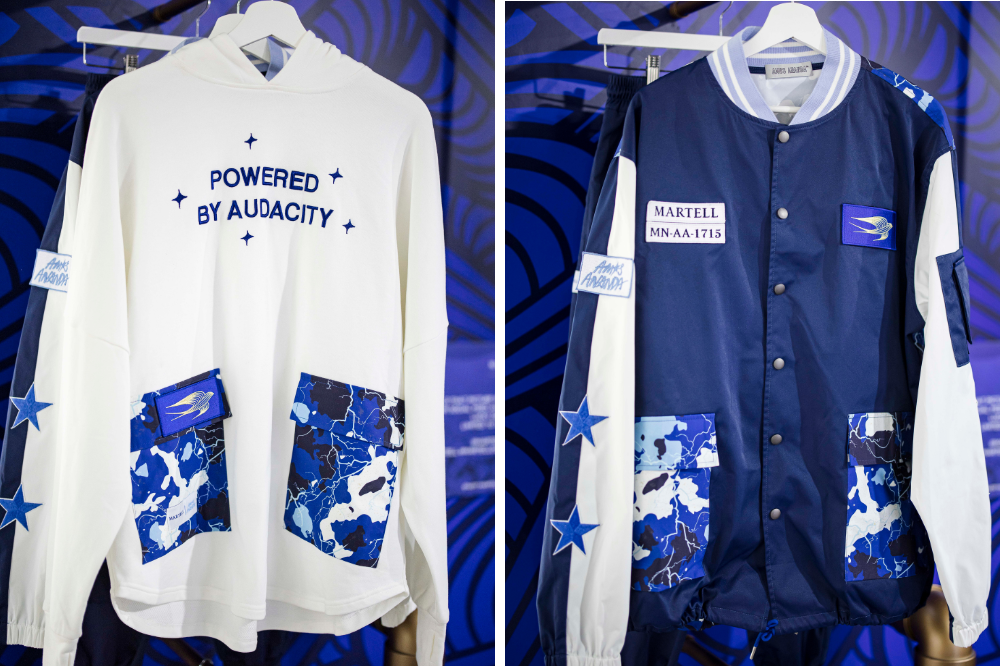 While Singapore may be hot and humid all year round, we do get our fair share of sweater weather on rainy days. Stay cosy with the Swift Embroidered Hoodie (left) and the Noblige Jacket (right), both featuring two side pockets with blue lightning graphics.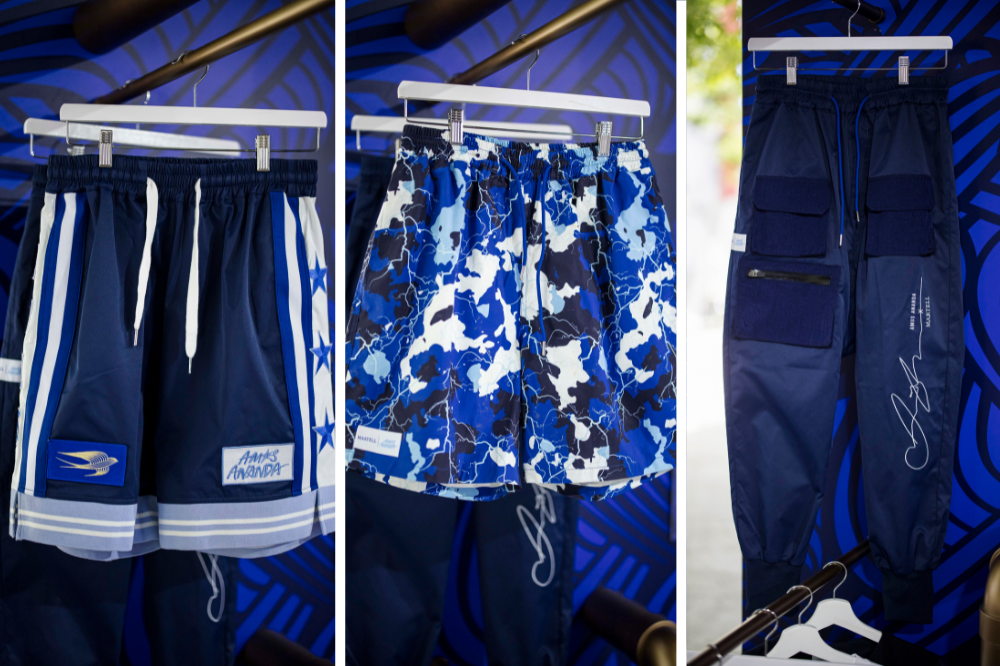 Enhance the comfort of your hypebeast look with a pair of oversized shorts, such as the Noblige Shorts (left) and Energy Shorts (middle). Besides shorts, the Signature Pants are also up for grabs (right), decked in dark blue and a variety of pockets.
Accessories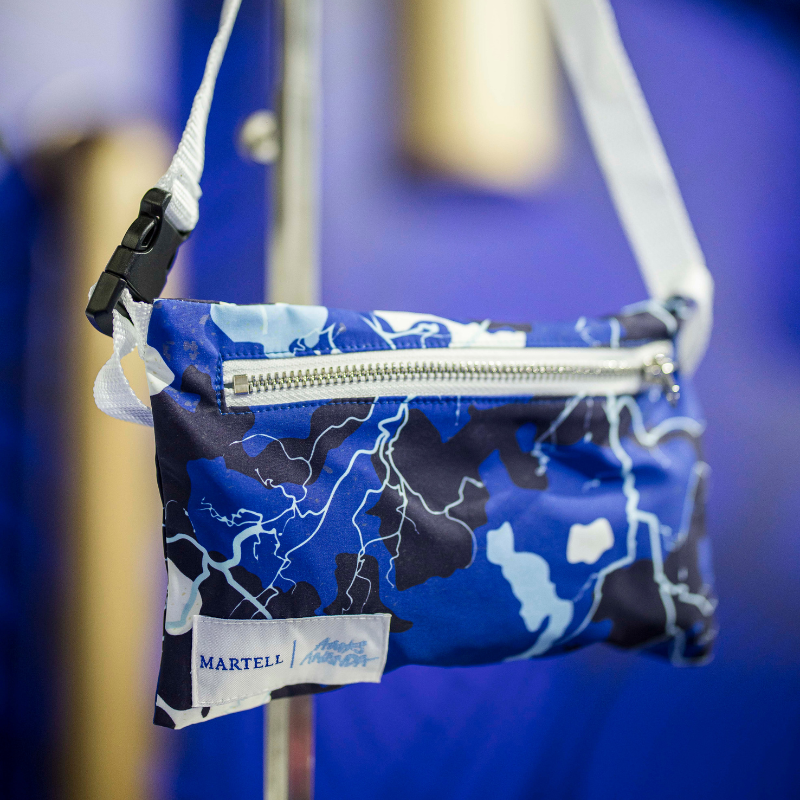 The collection also stars a range of accessories in similar prints, such as the Energy Pouch, a small and compact bag that's perfect for storing your personal belongings.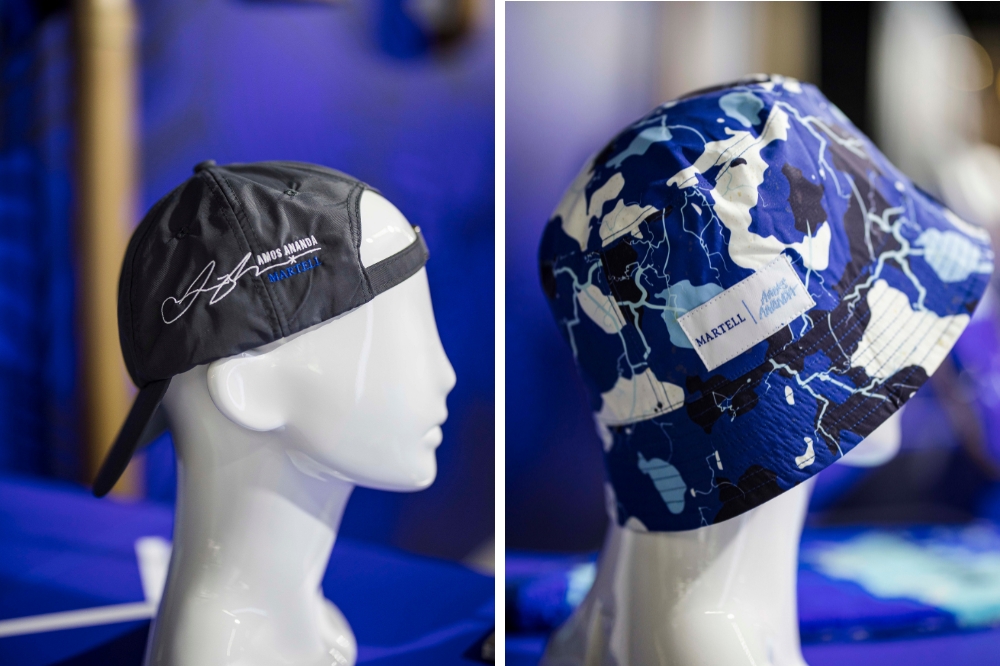 Zhng up your look with this black cap that's embroidered with Amos Ananda's signature along the side. You can also opt for the bucket hat to keep the sun out of your face, decked in more bright blue hues.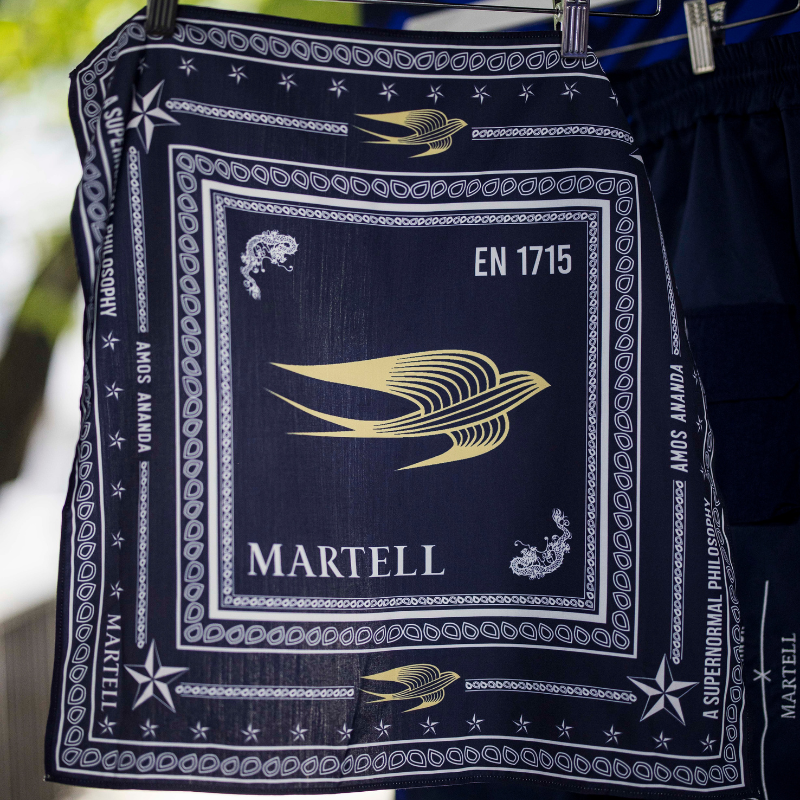 Stand out from the crowd with the Swift Bandana, featuring Martell's signature swift in the centre.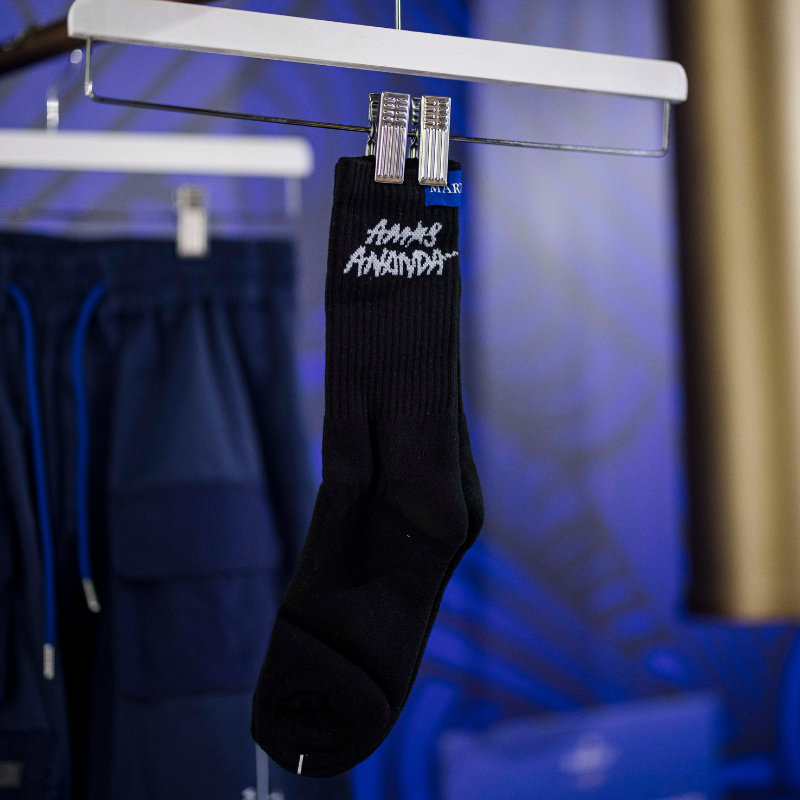 Never underestimate the comfort that a pair of good socks can bring. For those who might be sporting a few holes in your well-used pair, perhaps it's time to replace them with these cotton socks, featuring Amos Ananda's name near the cuff.
Martell Noblige Swift Party
That's not all — Martell will also be holding a Martell Noblige Swift Party on 30 March 2023, 9pm to 2am. Put on your best Martell streetwear look and discover unique Martell Noblige and coffee creations, uncover secret rooms and watch DJ performances all night long. 
Tickets are priced at $30 per pax, inclusive of three free drinks, and are now available to purchase on Hapz's website. Martell has teased that "the location of the party will be revealed to those bold enough to purchase a ticket."
The Martell x Amos Ananda Streetwear Collection Is For Hypebeasts Who Love To Party
For those who love to drink and dress up at the same time, style a new look with the Martell x Amos Ananda streetwear collection. The full collection will be available from 31 March 2023 onwards, exclusively at Limited Edt CHAMBER and online. 
All images courtesy of Martell.
Also read:
13 Affordable Alcohol Delivery Services In Singapore With Cocktails From $5 For A Girls' Night In Past 10.30PM