Kipling Bag Donation
Since 2018, Kipling has teamed up with the Singapore Council of Women's Organisations (SCWO) for a good cause. This year, they are back again to show support to children and women who are domestic violence victims through a bag donation drive. 
From now till 31 October 2021, you can show your support and help out the less fortunate by donating any bags at any Kipling boutiques with which you are ready to part with. Read on to find out more about this meaningful campaign.
Pre-loved bag donation
Instead of throwing your pre-loved bags into the trash, give them a second chance to "live" by donating them. In exchange? You'll receive a $50 Kipling voucher.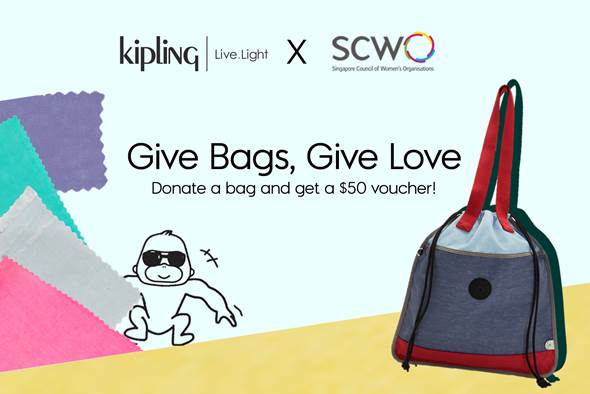 Not only will you help those in need, but you will also be doing Mother Earth a favour by reducing waste. If you have any bags lying in the closet that barely made it to your OOTD, here's the chance for you to give them a new lease of life. 
The K.Limited Collection
On top of the donation campaign, Kipling has also released a new collection, The K.Limited Collection.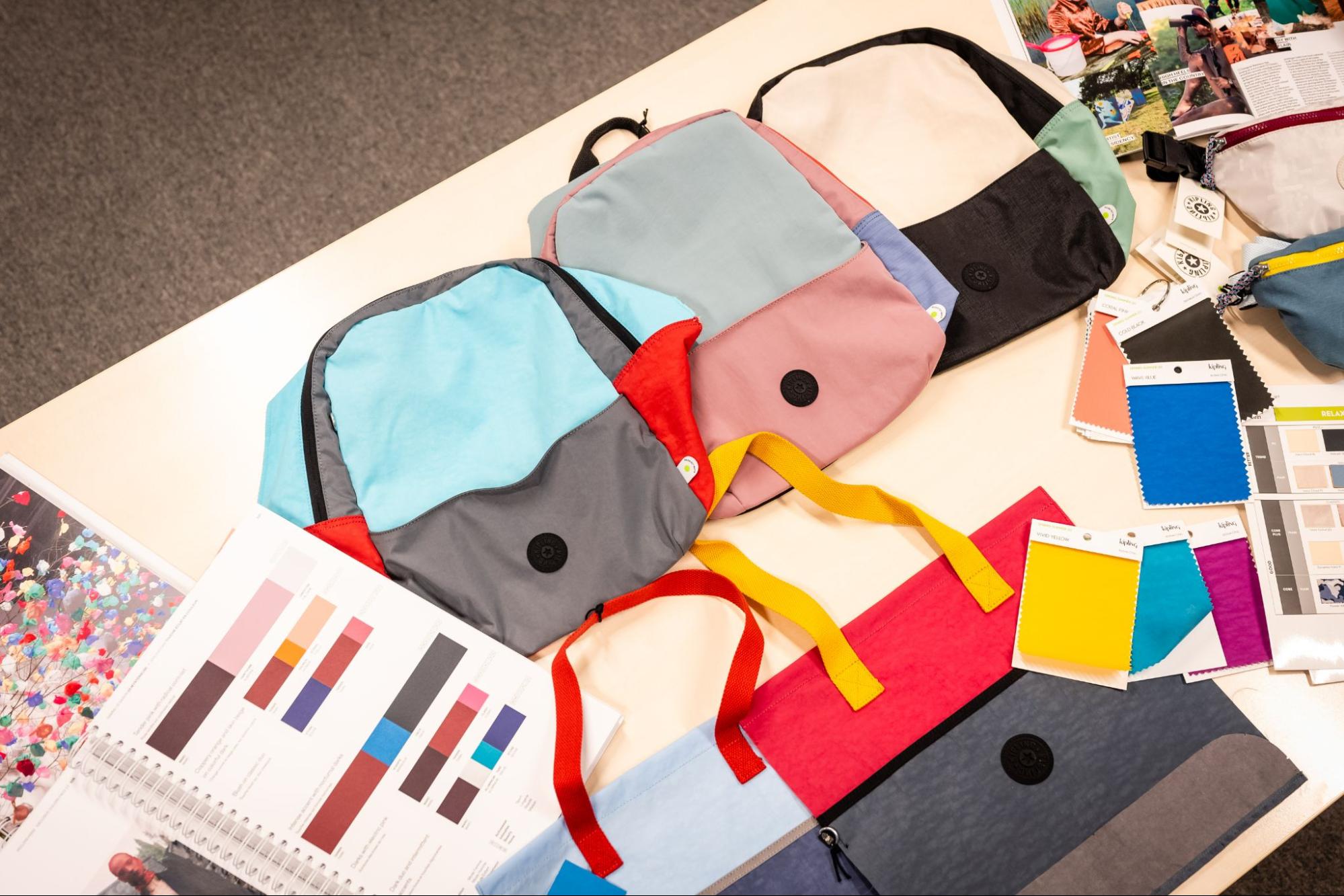 It features 3 types of bags for daily wear, a crossbody bag, backpack and tote bag. All designs are made from the leftover fabric of previous Kipling bags ‒ a step to reduce fabric waste and save the environment. 
Fresh Lite crossbody bag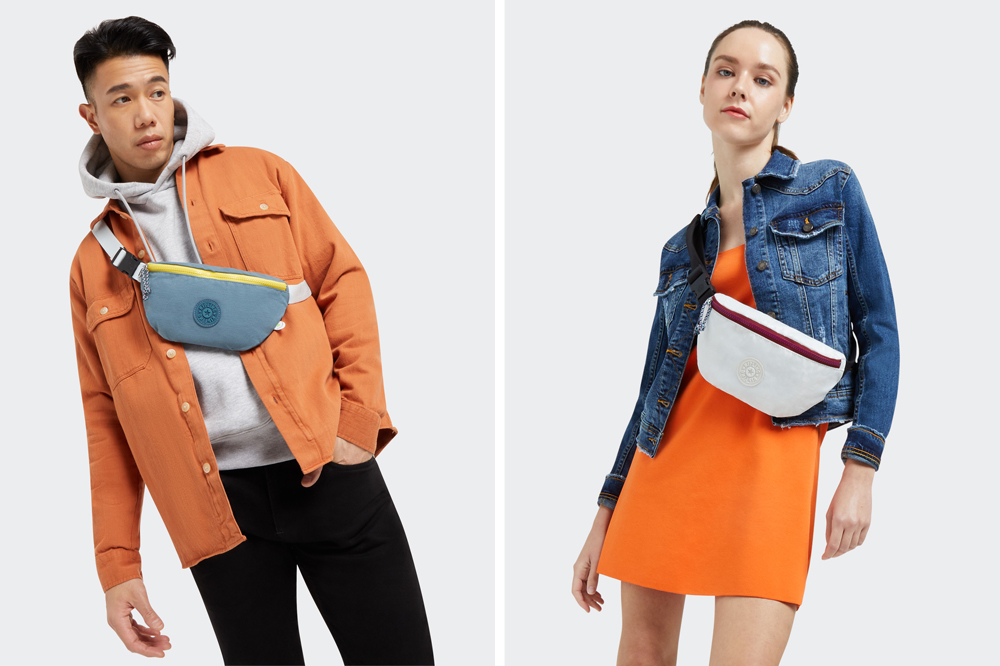 Decked in colourful shades and designed for a playful look, these crossbody bags can hold your essentials like a wallet or a small water bottle. Right in the middle, you won't miss out on the Kipling logo.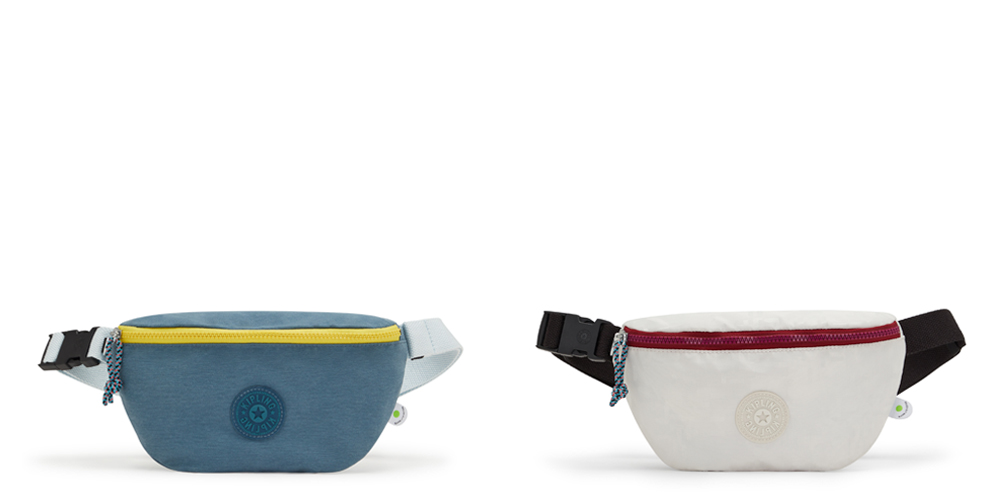 From left: Teal, White
Available in 2 colours, you can rock them in either teal or white. The Fresh Lite crossbody bag retails at $69.
Sonnie daily backpack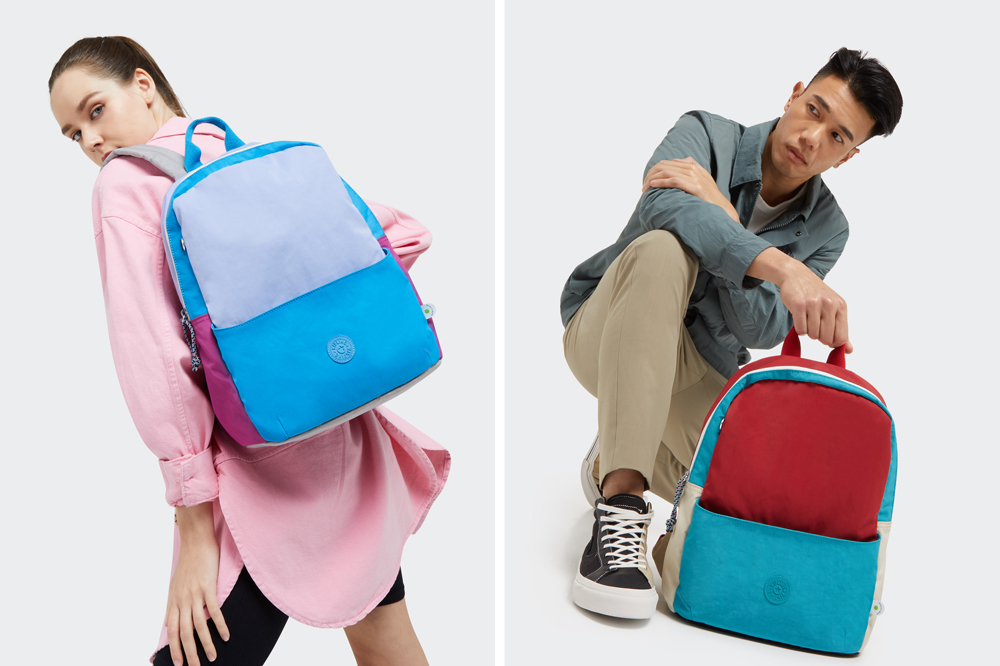 Backpacks are a common bag choice, especially for those who are still schooling. Brighten up your dull school days when you use these everyday backpacks to hold your notebooks and laptop.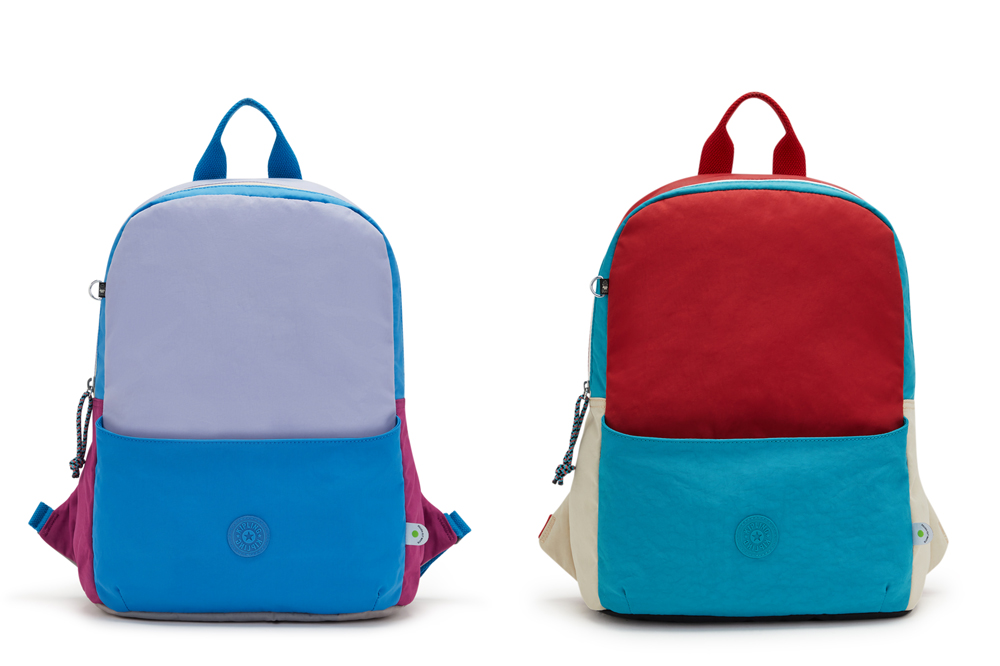 From left: Blue Lilac, Splash Red
Similarly, they come in 2 different colours ‒ Blue Lilac and Splash Red. The Sonnie daily backpack retails at $139.
Hiphurray tote bag
You can still look cute even when you're out running errands with these adorable Hiphurray tote bags.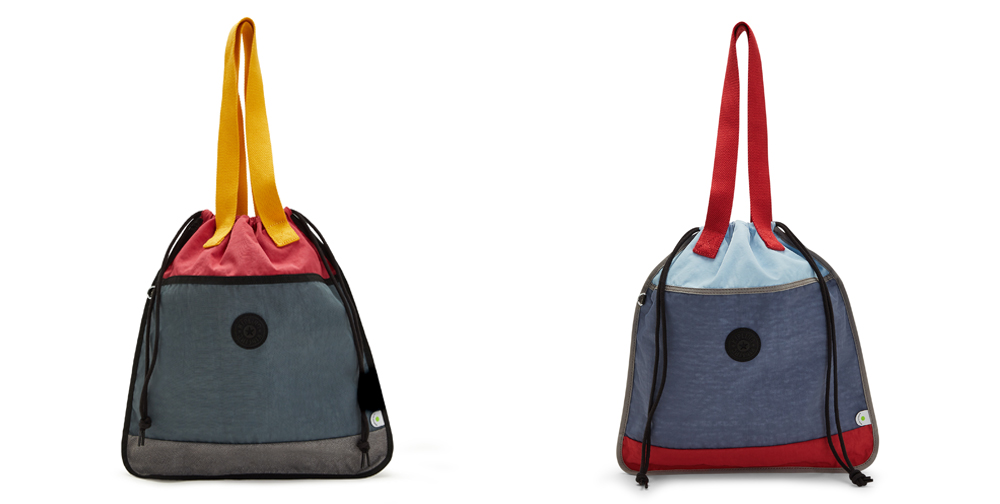 From left: Dark Blue Red, Duo Blue Red
The drawstring design assures you that your belongings will not fall out easily, keeping your valuables safe and secured. Plus, the colour palette of the tote bag makes it adaptable to any type of outfit. 
Make a colour choice between Dark Blue Red and Duo Blue Red. The Hiphurray tote bag retails at $69. 
You Can Help The Less Fortunate By Donating Your Pre-loved Bags To Kipling
While your pre-loved bags might no longer bring you joy in life, there are the less fortunate out there who are more than willing to receive them. You can also purchase the K.Limited Collection on Kipling's official website and at all physical stores. 
For more information about the donation campaign, reach out to Kipling via WhatsApp at +65 6634 3200. 
All images courtesy of Kipling. 
Also read: 
These Lego Bags Double As Quirky Lunch Boxes To Bring Out On Outdoor Dates With Bae