BTS Dynamite Lego Set
After the announcement that BTS's Suga will be heading to Singapore for his solo concert in June, fans of the boy band have another reason to celebrate this month ‒ Lego has launched a special BTS set inspired by the music video of their first English single Dynamite.
Read on to find out how you can light it up like Dynamite with the new Lego collectible that is dropping on 1 March 2023. 
The Lego set
It has been almost 3 years since Dynamite was released, but fans still can't get enough of the addictive pop song for many reasons. Apart from its catchy tune and easy-to-follow dance moves, Dynamite also impresses with its retro-inspired music video.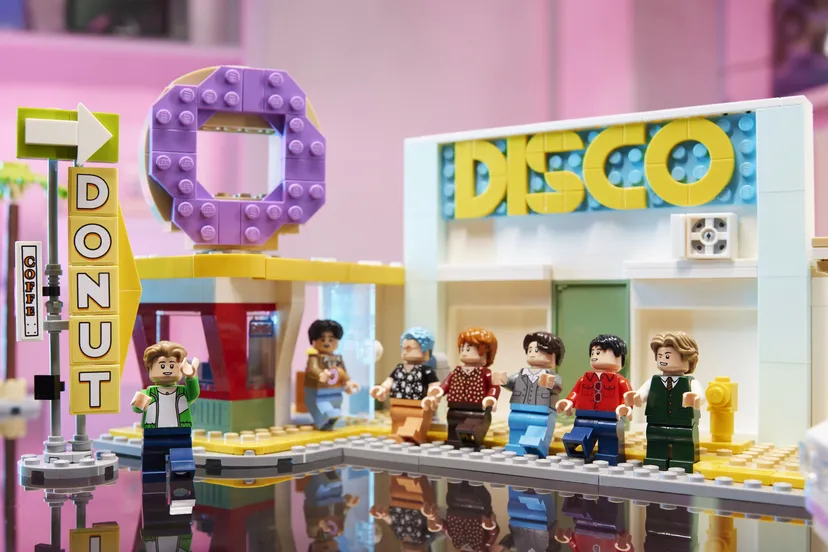 Paying tribute to iconic scenes in the music video such as the record store and doughnut shop, the BTS Dynamite Lego Set consists of 749 Lego pieces which allow you to recreate them. The Lego set also includes 7 adorable figurines that represent BTS members, all dressed up in the outfits as seen in the music video.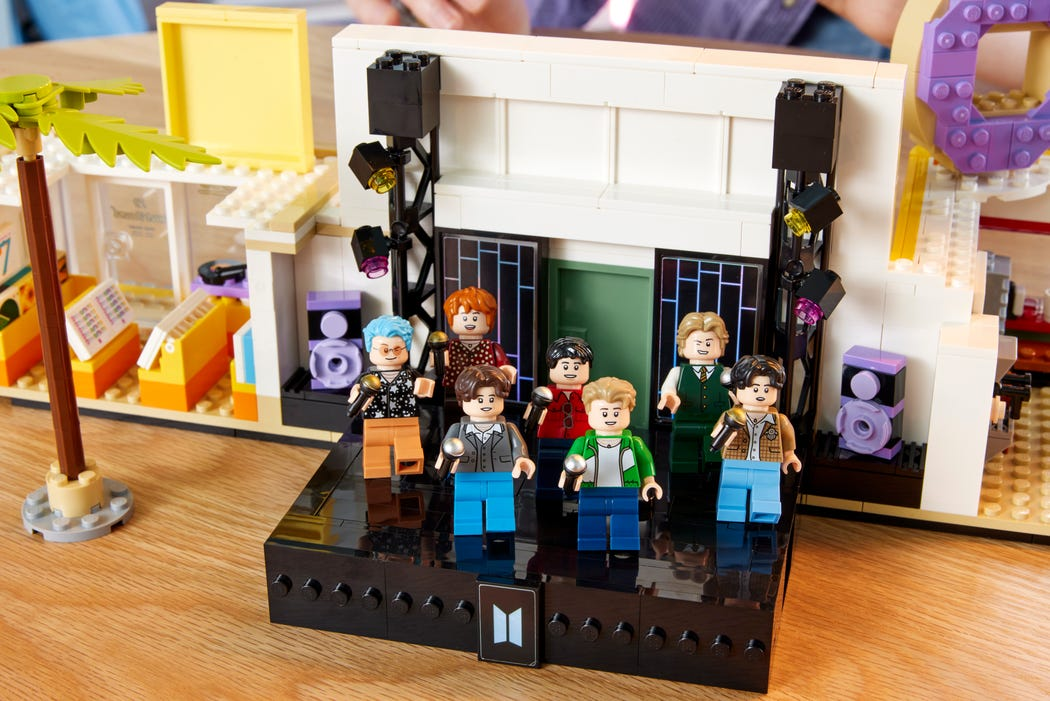 You can turn the stage by pressing a button on the side to see BTS "perform"
The attention to detail in the Lego set is also superb ‒ note that each BTS figurine comes with multiple facial expressions, and even has a hairstyle unique to them. The stage set up also features the official logo of BTS on the front.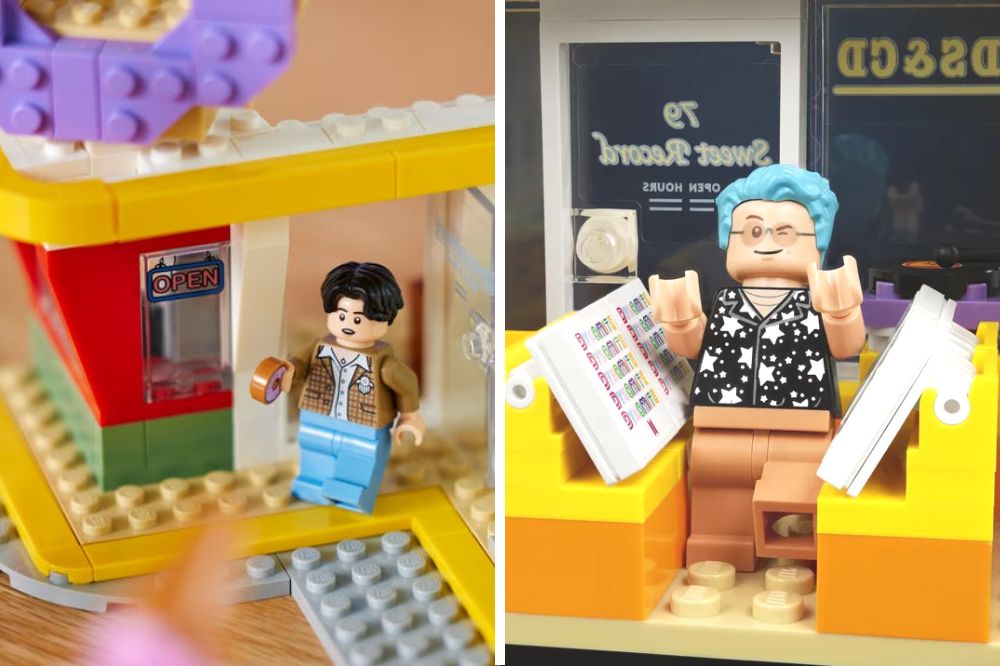 If you recall the scene where Jungkook was caught red-handed eating a doughnut in the music video, you get to replicate it through the Lego set too. Fans of RM can also recreate the moment when he walked down an aisle of a record store with a little funk and soul.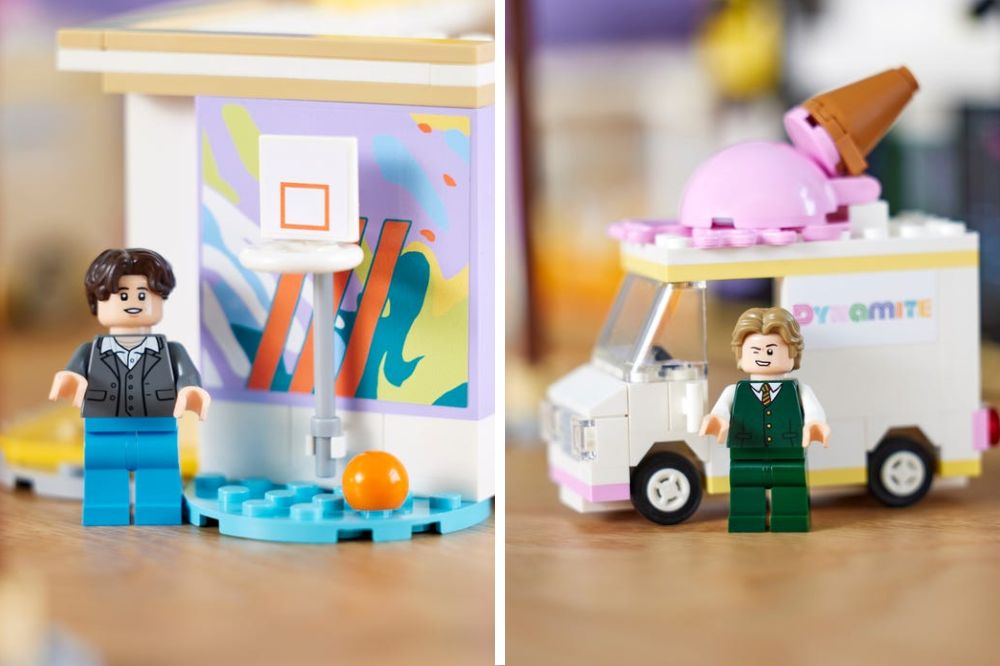 For the unacquainted, Suga is a huge basketball fan, so it isn't surprising to see a section of the Lego set dedicated to his love for the sport. You even get to build an ice cream truck, which would remind you of the scene where V did a classic Michael Jackson hip thrust.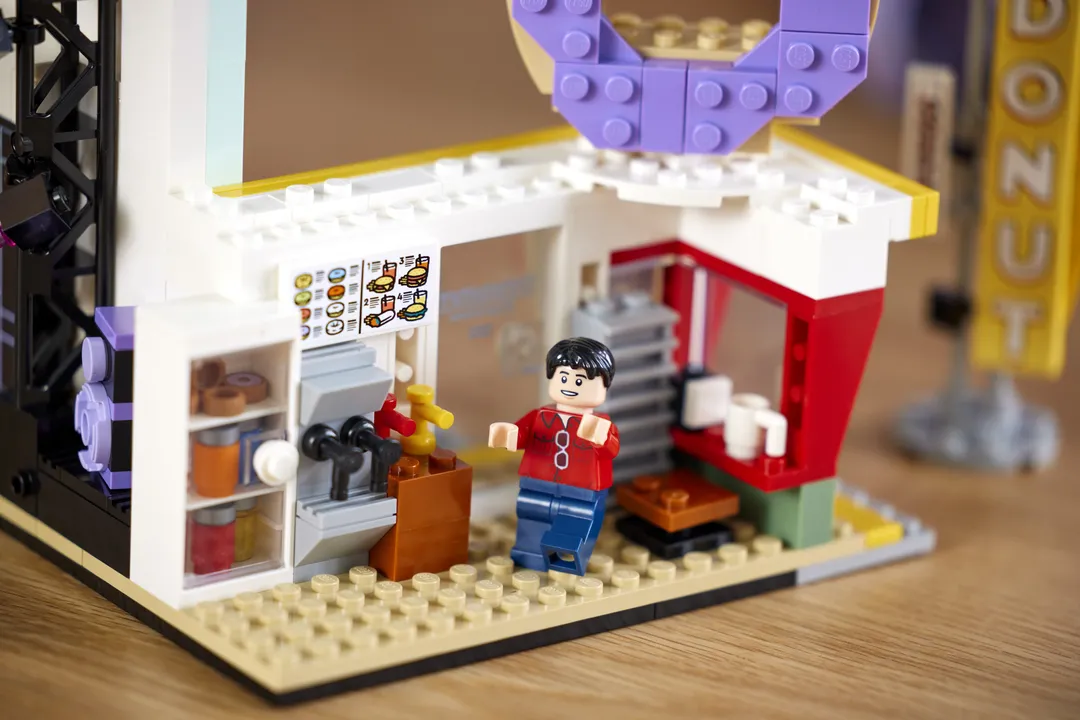 Of course, you can also put together a replica of the diner where J-hope sang and dance cheerfully in the music video.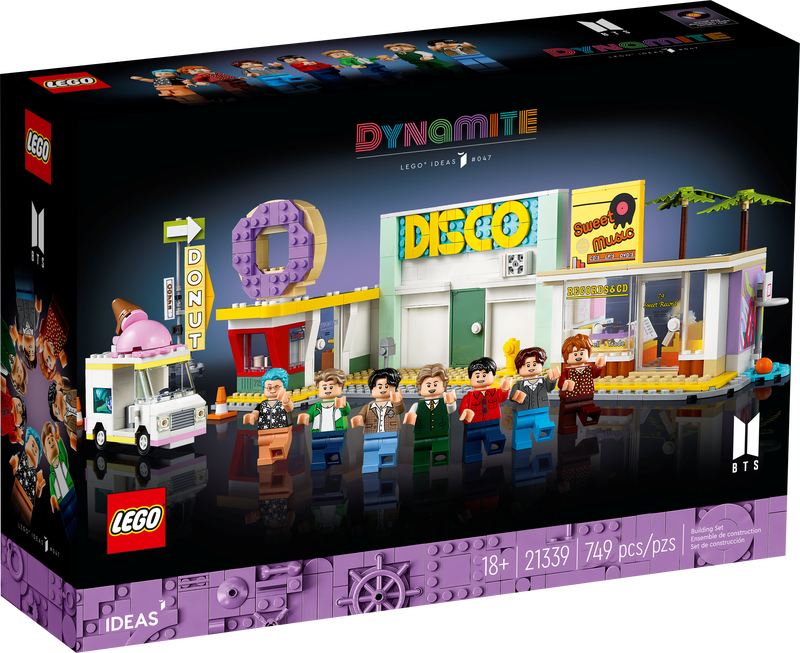 Whether it is to expand your own collection or surprise a fellow ARMY, the BTS Dynamite Lego Set comes packed in a box which makes it perfect as a gift. It retails at $159.90, and is available for purchase at all Lego-certified stores in Singapore starting from 1 March 2023.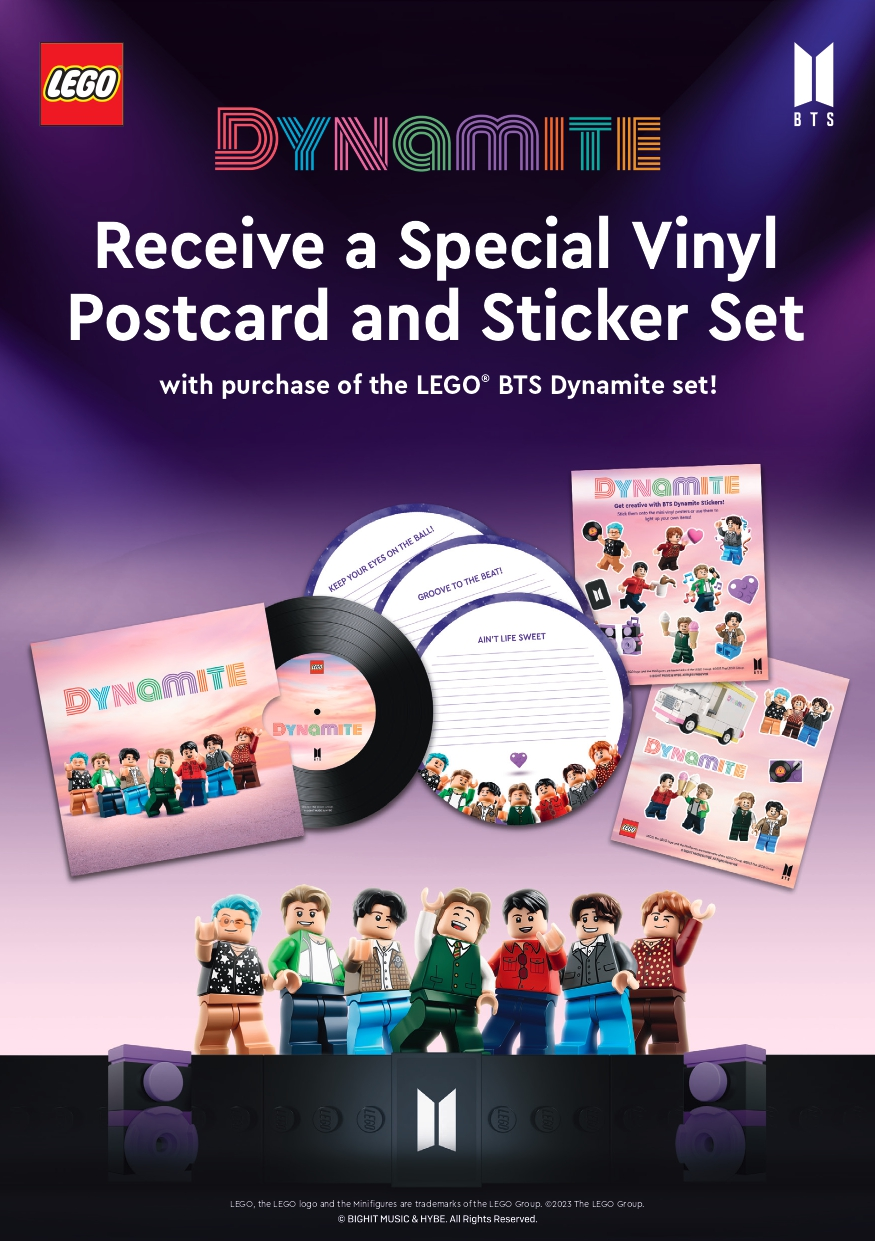 That's not all ‒ customers who purchase the BTS Dynamite Lego Set will also be gifted with a special vinyl postcard and sticker set. Since only limited quantities are available, be sure to snag them before they are gone. 
Expand Your Collection With The BTS Dynamite Lego Set That Is Dropping On 1 March 2023
Instead of the usual albums and keyrings, the BTS Dynamite Lego Set is a unique item for fans of BTS to have in their collection. As we wait for the exclusive collectible to drop in Singapore, check out the BT21 x Crocs collection.
All images courtesy of Lego. 
Also read:
These BT21 Minini Bluetooth Mics Feature LED Displays That Will Set Your Karaoke Nights Alight