BT21 x Crocs
BTS has taken over the world by storm, and it is no coincidence that their BT21 character collection has done so as well. This time, BT21 has collaborated with Crocs, who has just recently dropped their Crocs x 7-Eleven collection – because collaborating with our favourite convenience store definitely wasn't enough. 
The BT21 x Crocs classic clogs feature kawaii BT21 character jibbitz and are guaranteed to keep you looking dynamite. 
The design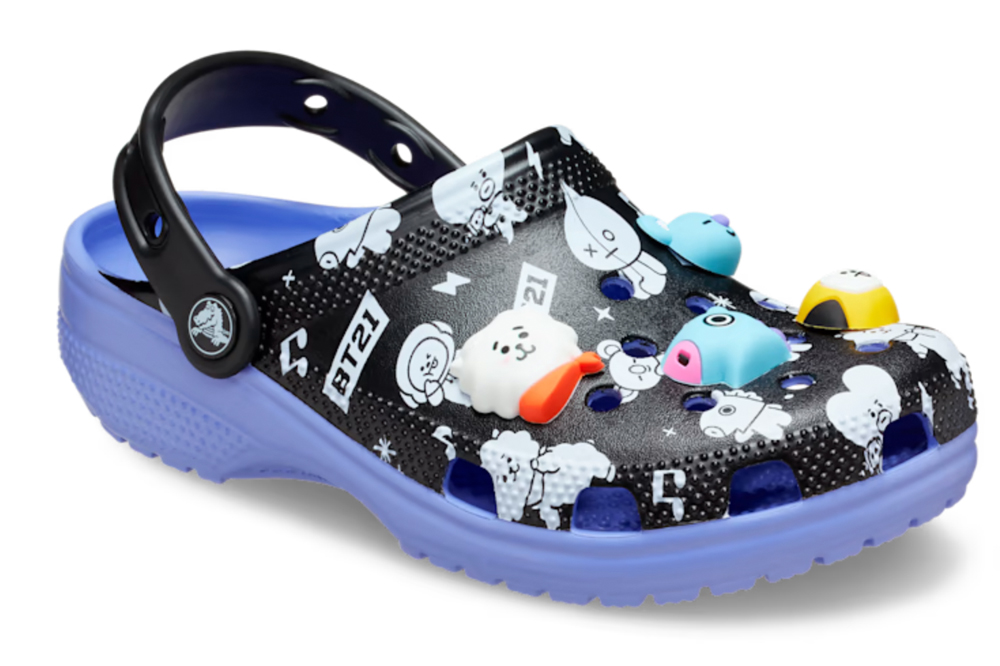 Source
This classic clog comes in black and is decorated with white motifs of the BT21 characters and symbols such as a music sign. The bottom of the soles and side of the clog are decked in purple, which is the colour associated with BTS.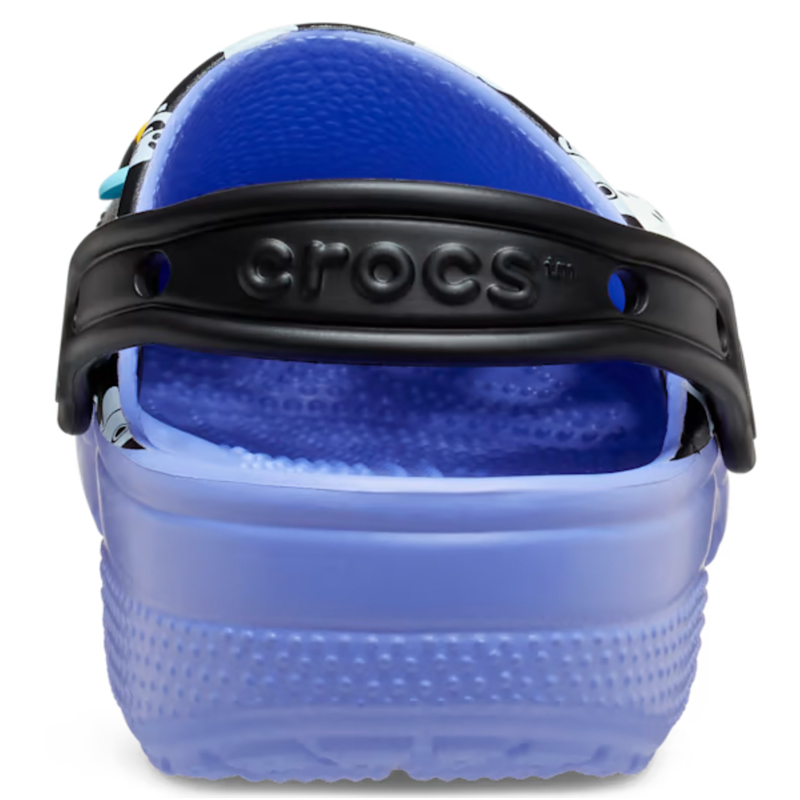 Source
The back of the clog also features the signature crocs logo on the backstrap. 
Character Jibbitz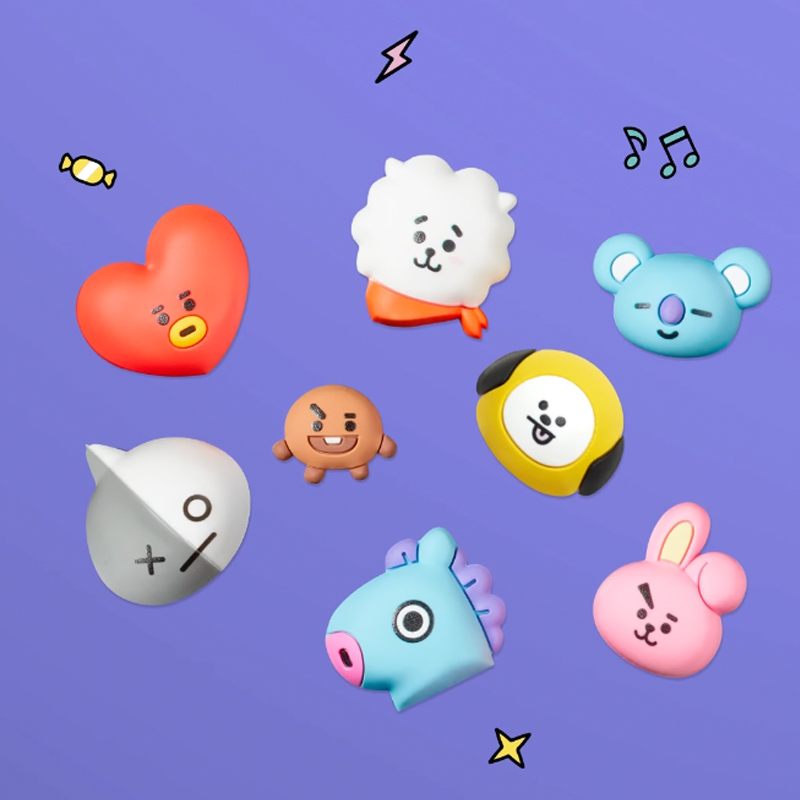 Source
On the shoe, you can find BT21 character jibbitz – Tata, Shooky, Van, Cooky, RJ, Chimmy, Koya, and Mang. This way, you can truly have the ARMY spirit on you always.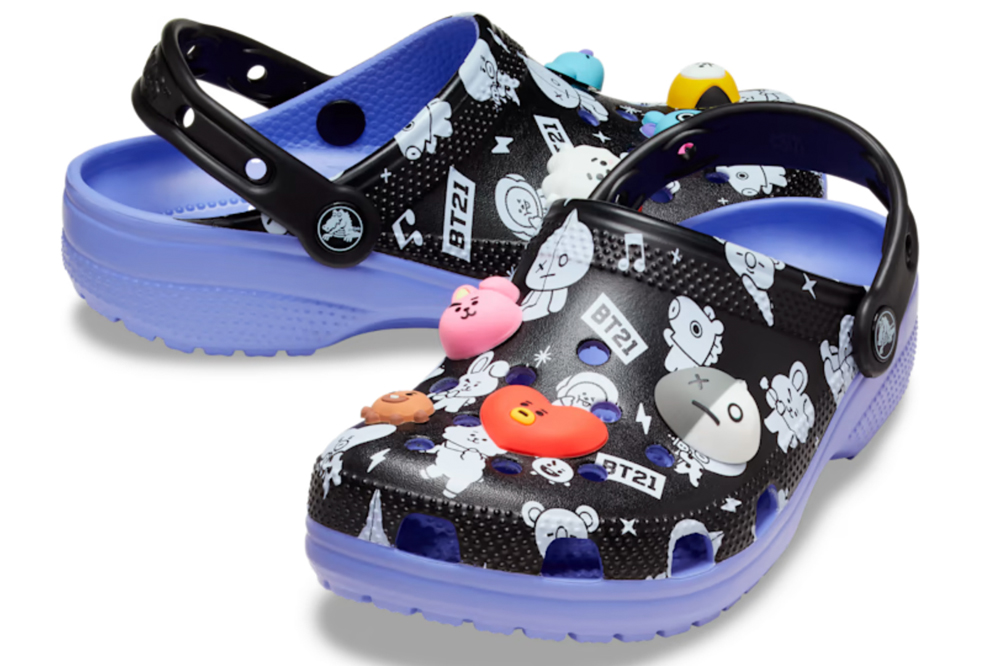 Source
Not only do these shoes look super chio, Crocs are known for their little holes which help in facilitating airflow. It is also waterproof and you can change the heel straps for extra security. Plus, if you ever want to add more Jibbitz along with your BT21 characters or replace them, they are interchangeable and you can personally customise your classic clogs just the way you like it.
The BT21 x Crocs Will Give You A New Way To Say "I Purple You"
If you definitely need to have these shoes as part of your BTS collection, the Classic BT21 Clog is now available in Singapore, and retails at $89.95 in limited quantities. Each clog will also already include BT21 exclusive Jibbitz charms. Additionally, the 8-pack Jibbitz charms will be sold separately at $29.95. 
With these, there is no better way to say "I Purple You" to the band themselves or to your fellow ARMY.
Also read: 
Crocs x 7-Eleven Drops Late-Night Snack Designs With Slurpee Jibbitz, Global Raffle On 7 November 2022