LGBTQ Icons And Allies In Singapore 
Here in our little red dot, topics relating to the LGBTQ community are gradually becoming less of a taboo. This is thanks in part to our LGBTQ icons and allies in Singapore who have fought for equality, acceptance and representation over the years.
As we approach the tail end of Pride Month, let's peruse through our local queer history books to spotlight these 16 LGBTQ icons and allies in Singapore and their contributions for the community.
1. Ivan Heng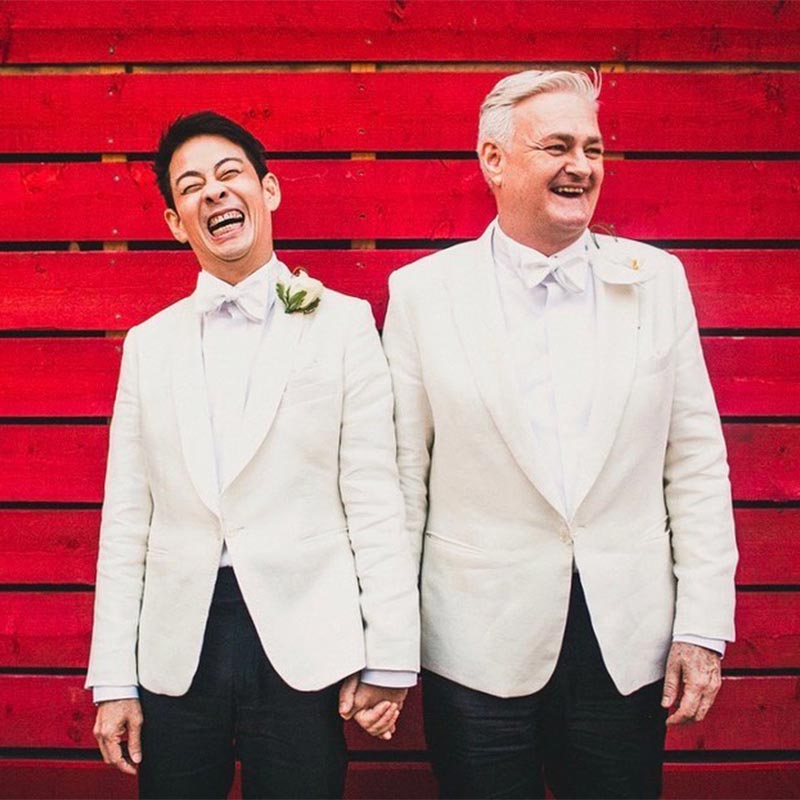 For all my fellow theatre nerds, Ivan Heng, a well-known theatre maker will be no stranger to you. He is also the founder of WILD RICE, an inclusive theatre company. 
Fun fact: WILD RICE's Ngee Ann Kongsi Theatre at Funan Mall was used as one of the locations for Pink Dot's livestream this year. 
Some of his accomplishments as an LGBTQ rights activist include being a Pink Dot Ambassador in 2013, and serving as a mentor for Pink Fest's QMentors initiative this year. In 2007, Ivan was part of a group which hand-delivered a 400-page open letter supported by 8120 signatories advocating for the abolition of 377A, to the Prime Minister's office at The Istana. 
Activism aside, Ivan is open about his marriage to his husband, who he has been with for 24 years, serving as a role model for gay relationships in Singapore. 
2. Irene Ang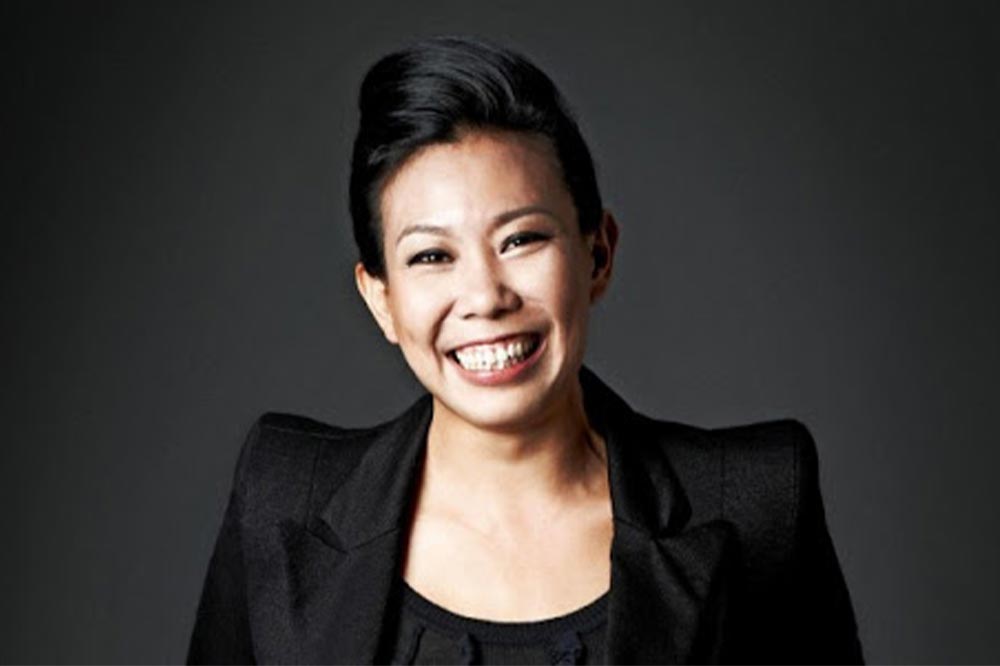 Irene Ang, the actress who plays Rosie in Phua Chu Kang, is nothing short of a household name. Outside of encouraging us to get our doses of Pfizer or Moderna these days, she is busy running a management agency, Fly Entertainment. 
However, many might not know that Irene Ang is actually a staunch ally for the LGBTQ cause. One of her business ventures, Bar Naked, is known to be a rainbow-friendly joint. 
In addition, Irene Ang was also an ardent supporter of the old guard in the AWARE saga of 2009. She actively helped out in the campaign against the women who had taken over the organisation, who allegedly did so to correct AWARE's supposed promotion of homosexual lifestyles. 
To learn more about the saga, which has ties to Singapore's LGBTQ+ history, check out AWARE's podcast on the topic. Trust me, it's so scandalous you'll skip Reality TV for days.
3. Steven Lim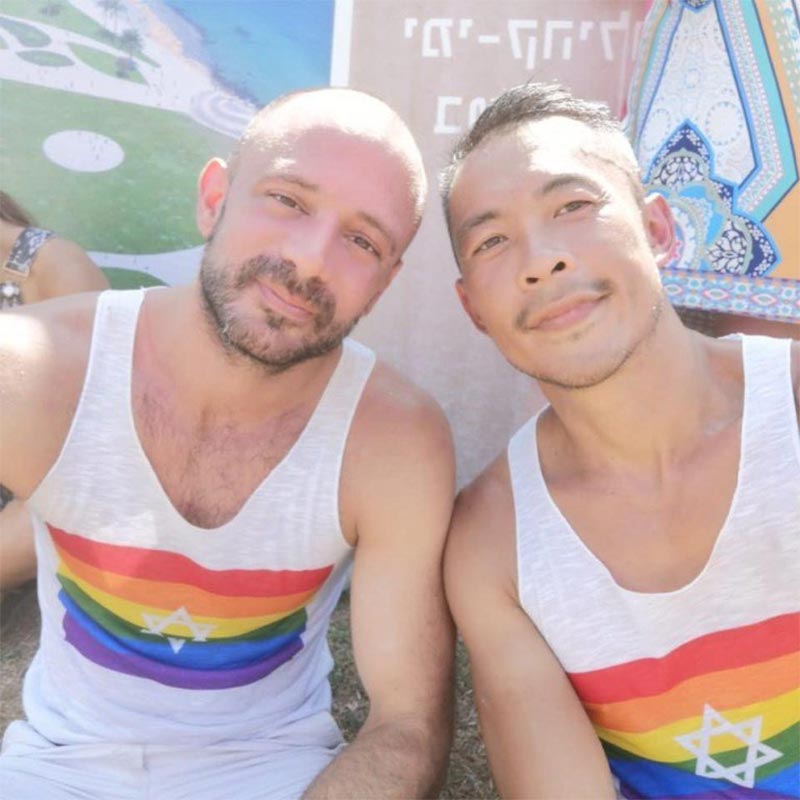 Stereotypes about gays being involved in the arts aside, Steven Lim is another LGBTQ icon art pracitioner. And no, we're not talking about Singapore's favourite kor kor. This Steven Lim is best known for starring in all 6 seasons of local English drama, Growing Up. 
Steven publicly came out in 2019, making him one of the first few Singaporean actors to do so, and it was no doubt inspiring. 
Steven maintains a low profile these days, and now lives in the UK with his partner. One of his more recent on-screen projects includes People Like Us, a 2-season web series by gayhealth.sg produced to promote safe sex in the gay community. 
Read Steven's full coming out interview on Dear Straight People. 
4. Pam Oei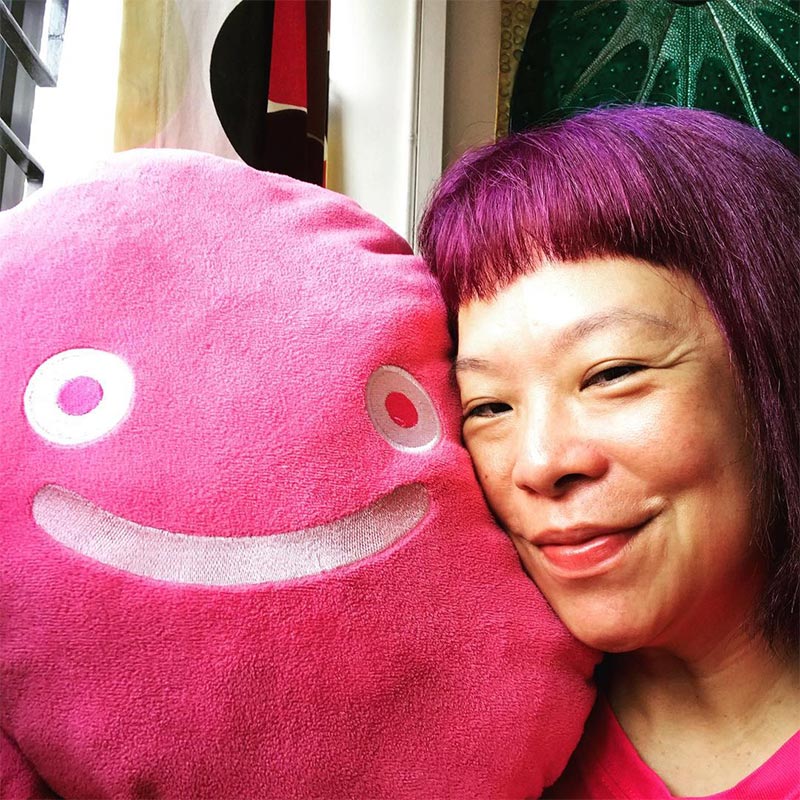 Pam Oei, best known for making up one-third of the Dim Sum Dollies cabaret, is another LGBTQ supporter from the arts scene. 
Pam frequently makes appearances at Pink Dot, the most recent being her hosting role for this year's edition. Within the community, she is affectionately known as Pink Dot's countdown queen and has brought her son to Pink Dot every year since his birth in 2011. 
Pam has an upcoming re-run of her play that depicts her misadventures as an advocate for LGBTQ rights in Singapore. It will be performed at WILD RICE's theatre, so book tickets ASAP if you're interested. 
Together with Ivan Heng, and advertising executive Alan Seah, Pam also helped to hand-deliver the letter calling for 377A's repeal mentioned earlier. 
5. Andrea Razali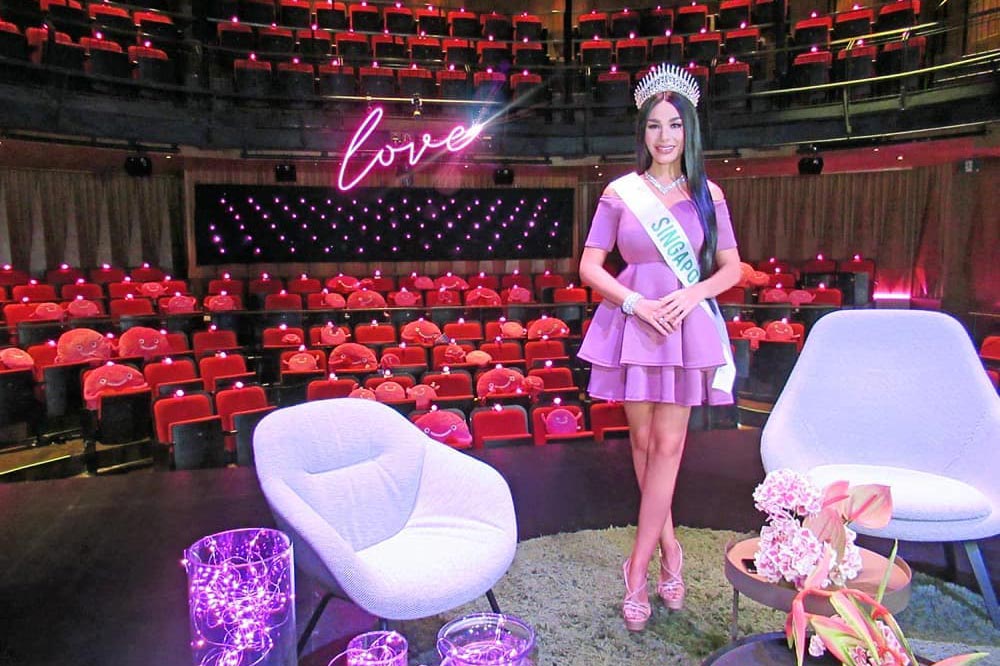 Model and beauty entrepreneur, Andrea Razali, is certainly a trailblazer in the LGBTQ community. Last year, the trans woman made history by winning the title of Miss International Queen Singapore and subsequently represented our country on the global stage. 
Now, the literal queen uses her influence for activism, actively supporting and doing interviews at various events to educate people on issues concerning the transgender community. She has appeared in publications like L'Officel and New York Times Style: Singapore to speak up for the transgender community. 
6. Siew Kum Hong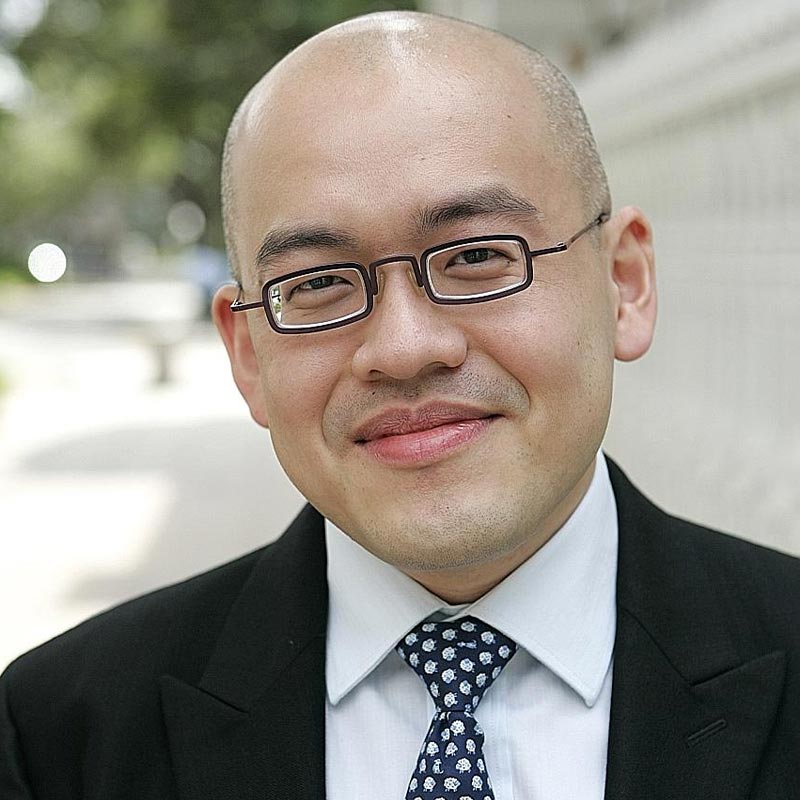 Heading into the sphere of politics, former Nominated Member of Parliament, lawyer and LGBTQ activist Siew Kum Hong has also made strides. During his time as an NMP, he tabled the bill to repeal Section 377A when Parliament was reviewing Singapore's penal code in 2007. 
Kum Hong also employed his professional expertise in the AWARE saga in 2009. He acted as the legal counsel for the old guard's campaign against the organisation's takeover. 
On his activism for the LGBTQ communtiy, he has said that "if [he] as a straight Chinese male who's a lawyer doesn't speak up, then the [LGBTQ] community would never be able to speak up". Let's hope more people in positions of power like Kum Hong come forward to show their solidarity with the LGBTQ community in Singapore. 
7.
Reverend Yap Kim Hao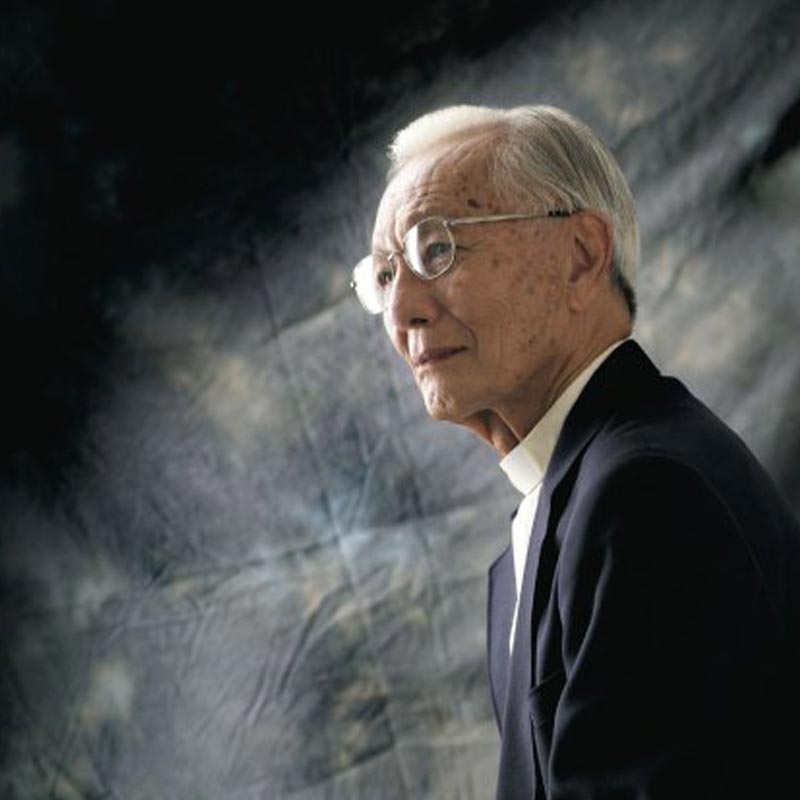 The late Reverend Yap Kim Hao was the first Asian bishop for the Methodist Church of Malaysia and Singapore from 1968 to 1973. Religious groups, especially conservative ones, don't always see eye to eye with LGBTQ activism. Therefore, Reverend Yap's vocal support for the LGBTQ community definitely attracted loads of controversy. 
Despite this, he stayed true to his beliefs and continued to help the community. He was the pastoral advisor for the Free Community Church, an openly LGBTQ-friendly congregation in Singapore. 
Also read: 
LGBTQ+ Millennials Spill The Tea On What Being Out In Singapore Is Really Like
8. Eileena Lee
Deep tissue therapist, Eileena Lee, is one of the most prominent lesbian champions for LGBTQ rights in Singapore. Her portfolio of contributions to the community consists of starting RedQueen!, the first mailing list for the local lesbian community. 
Eileena was also instrumental to the establishment of the Pelangi Pride Centre in 2003, a space catering to LGBTQ resources, the first of its kind in Singapore.
9. June Chua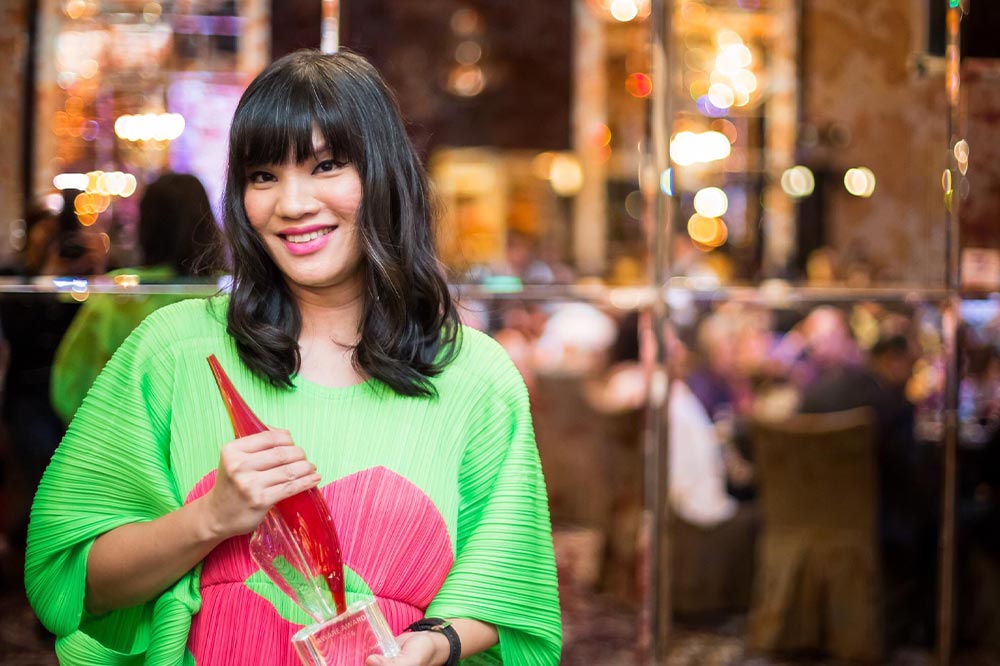 June Chua, a trans woman herself, left the sex industry to set up The T Project with her late sister, Alicia Chua, in 2014. The T Project is the first trans-focused social service in Singapore. They provide temporary shelter and a safe haven for trans women and the wider LGBTQ community in a humble abode at Geylang. 
In 2018, June expanded her scope of aid and opened the Alicia Community Centre, named after her sister who passed away in 2015. This community centre is an open space for trans and queer youth, primarily offering counselling services to these parties. 
Plus, the centre hosts a trans history museum, an open-access library and conducts sensitivity workshops for companies all in the hopes of promoting better understanding of the trans community. 
Previously, June was also a Project Coordinator for the Department of Sexually Transmitted Disease Control from 2014 to 2016. There, she managed a team of staff to run an STD testing centre for marginalised communities. 
10. Roy Tan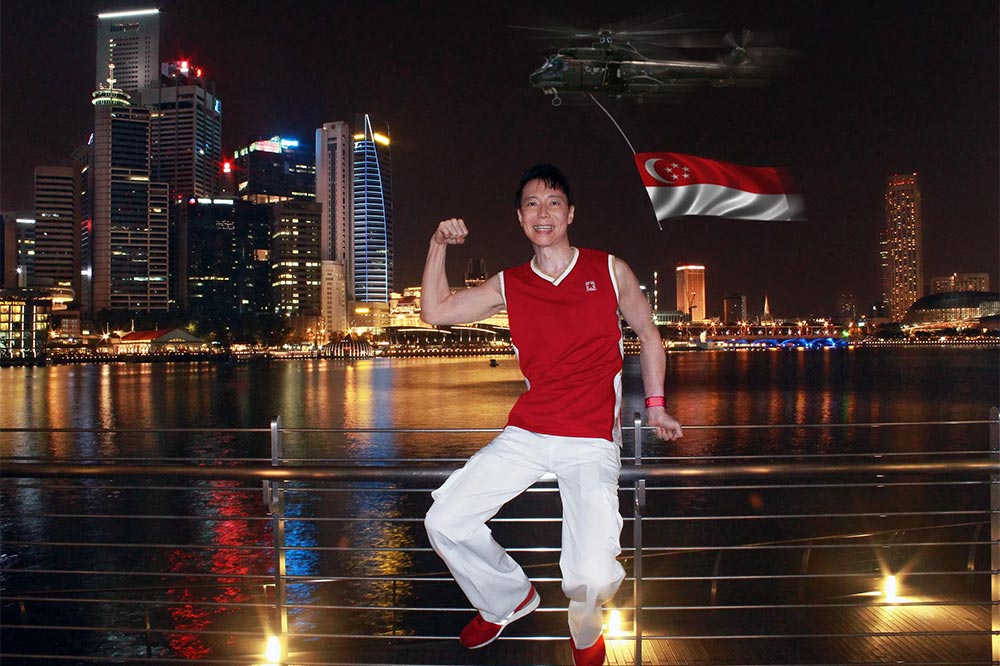 Roy Tan can be considered a historian for the local LGBTQ community. The former medical practitioner is known for his archival work for local queer history on sites like The Singapore LGBT encyclopedia and YouTube.
In November 2008, Roy registered to hold Singapore's first LGBTQ Pride Parade. While this didn't come to fruition, it did lay the groundwork for the Pink Dot we know today. Two years later, he organised a team to form Singapore's first and only gay Chingay contingent during the parade in 2010, when the public were allowed to march. 
More recently, the activist made multiple attempts to repeal Section 377A: a constitutional challenge in 2019 and an application to the high court in 2020. 
11. Theresa Goh

National paralympic swimmer, Theresa Goh, has arguably one of the most illustrious athletic careers in Singapore. One of her most notable achievements is clinching a Bronze medal at the 2016 Rio Paralympics. 
Theresa came out as queer a year after her stunning performance at Rio and became a Pink Dot Ambassador as well. Now retired from sports and working as a civil servant, she champions for both disability inclusion and advocates for LGBTQ rights in Singapore. 
12. Olivia Chiong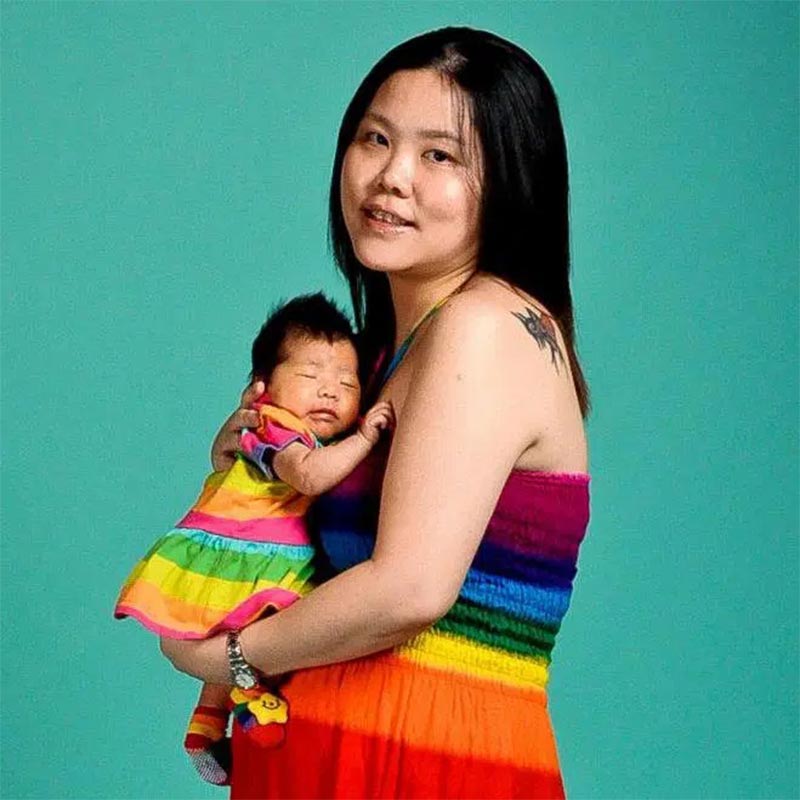 As the LGBTQ community gains more acceptance in society, same-sex marriages remains a far-fetched dream in Singapore. Throw same-sex parenting into the mix? Even more of an unlikely dream. 
That's why Olivia Chiong's family of 3, comprising her wife and daughter, seems so far from the usual. Knowing this, Olivia co-founded Rainbow Parents, a group connecting same-sex families in Singapore. She also released a book in 2016 titled "Baby Zoey: Our Search for Life and Family", which she wrote to educate and inspire same-sex couples in Singapore. 
13. Miak Siew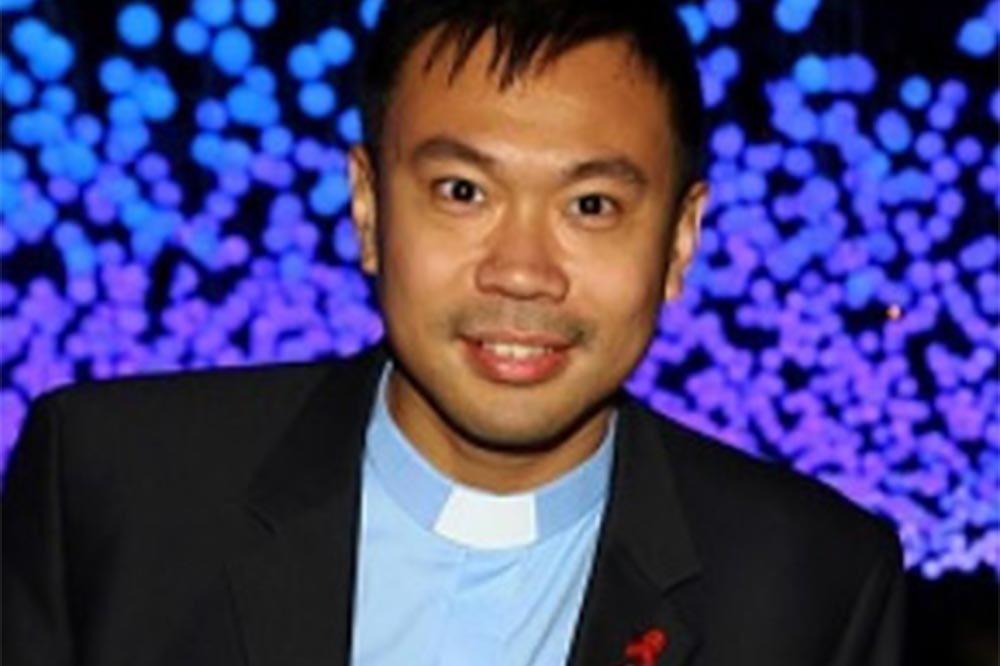 If you think Reverend Yap's position as a vocal LGBTQ ally is surprising, imagine an openly gay pastor. Miak Siew is exactly that, defying all the conventions of a typical religious leader. 
After attending LGBTQ-friendly Free Community Church, Miak found his calling in helping people reconcile their religion with their sexuality. Since graduating from his theological studies in the U.S., he has been serving as one of Free Community Church's pastors. 
In his interview with Dear Straight People, Miak shared that he wishes to "conduct the first legally recognised same-sex marriage in Singapore".
14. Hirzi Zulkiflie and Munah Bagharib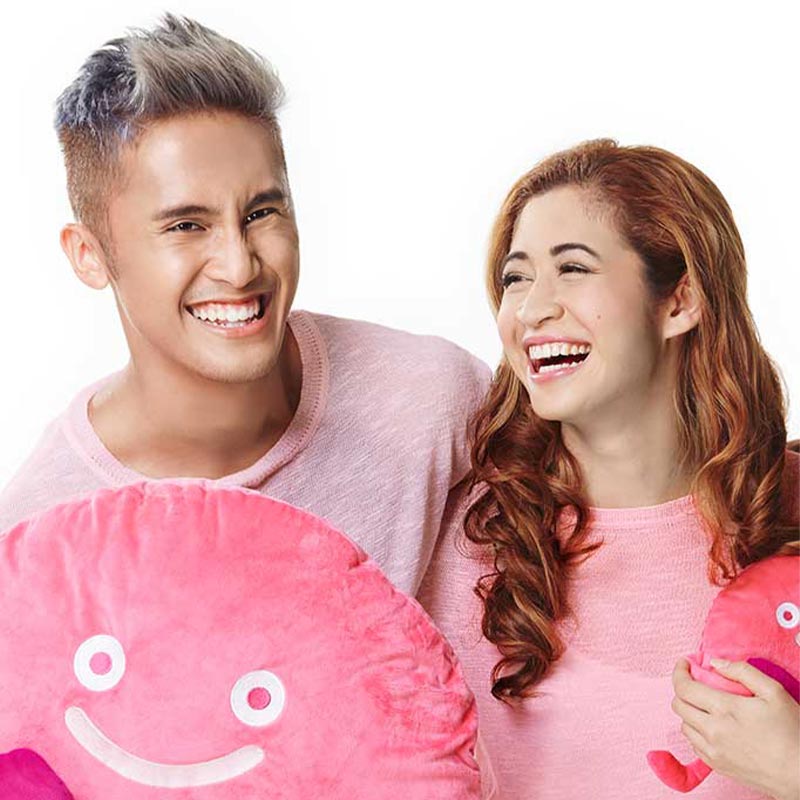 If you're in tune with today's social media landscape in Singapore, you'll know of former YouTube comedic duo Hirzi Zulkiflie and Munah Bagharib. 
Back in 2015, the pair made headlines by becoming the first Muslim Pink Dot Ambassadors, a decision which drew backlash from their religious community. They were even faced with the prospect of losing ties with family. Despite this, the best friends remained steadfast in the face of controversy. 
Today, the two remain vocal supporters of the LGBTQ community in Singapore. In fact, you can check out Hirzi's heartfelt message he penned on Instagram to the queer Malay-Muslim community for Pink Dot this year.
15. Adrian Pang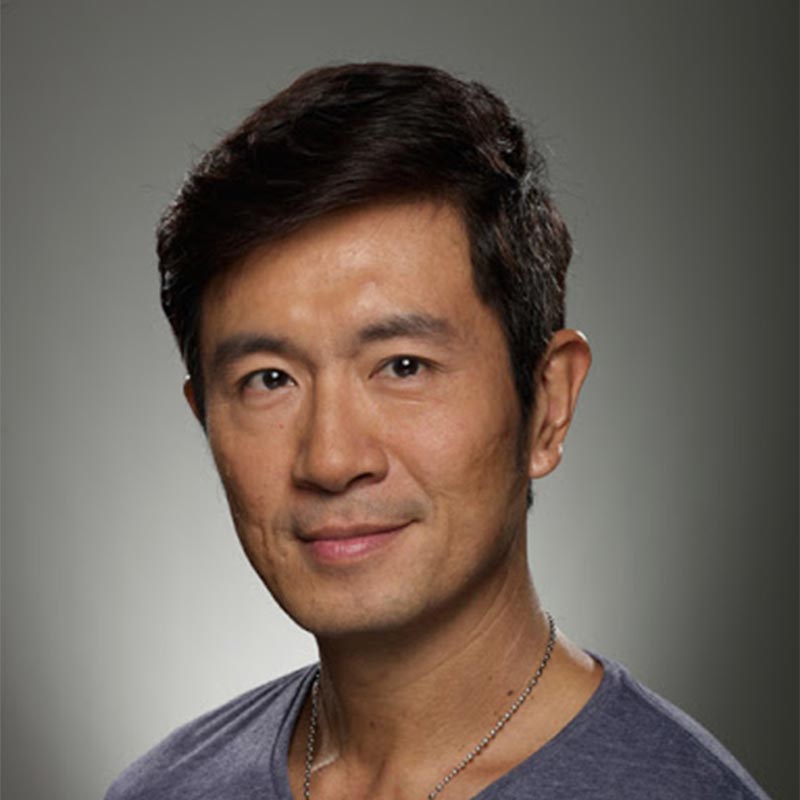 Many will be familiar with Adrian Pang, who has graced our stages and television screens for the past 2 decades. 
As an advocate for the LGBTQ community, Adrian was named a Pink Dot Ambassador for the event's second edition in 2010. 
Using the medium of theatre, Adrian has also sparked conversations about LGBTQ themes in Singapore. In 2017, together with his theatre company, Pangdemonium, he staged a production of the Tony Award-winning musical, Fun Home, starring the likes of The Sam Willows' Benjamin Kheng. The story centres around a girl coming to terms with her sexuality and coming out as lesbian.
Our LGBTQ Icons And Allies In Singapore Are A Diverse Group 
These 16 LGBTQ icons and allies in Singapore have stepped up for the rights, acceptance and equality of our local LGBTQ community. It's apparent that activism for the queer community is present in all walks of life, from actors to lawyers and even religious leaders. 
While we applaud these individuals for their courage to fight for the cause, remember this list is not an exhaustive one. There are plenty more advocates for the LGBTQ community out there. Some may not be as vocal, and some might focus on behind-the-scenes work. At the end of the day, what matters is to speak up for our LGBTQ friends if you're comfortable, while also actively supporting and showing them kindness in our day-to-day lives. 
Also read: 
Living As A Trans Woman In SG – What It's Like Dating & Undergoing Hormone Therapy As Shared By A 20-Year-Old