LGBTQ Netflix Shows
It's Pride Month, and that means it's time to celebrate love of all forms. Apart from going for PinkDot and heading out to bars, you can also consider unwinding by staying home to Netflix and chill with your loved ones.
Here are 15 Netflix shows with LGBTQ representation from story plots ranging from vampire lesbians to old-school, heartwarming teenage drama.
Warning: Spoilers ahead, proceed at your own risk if you've yet to watch these shows!

1. Heartstopper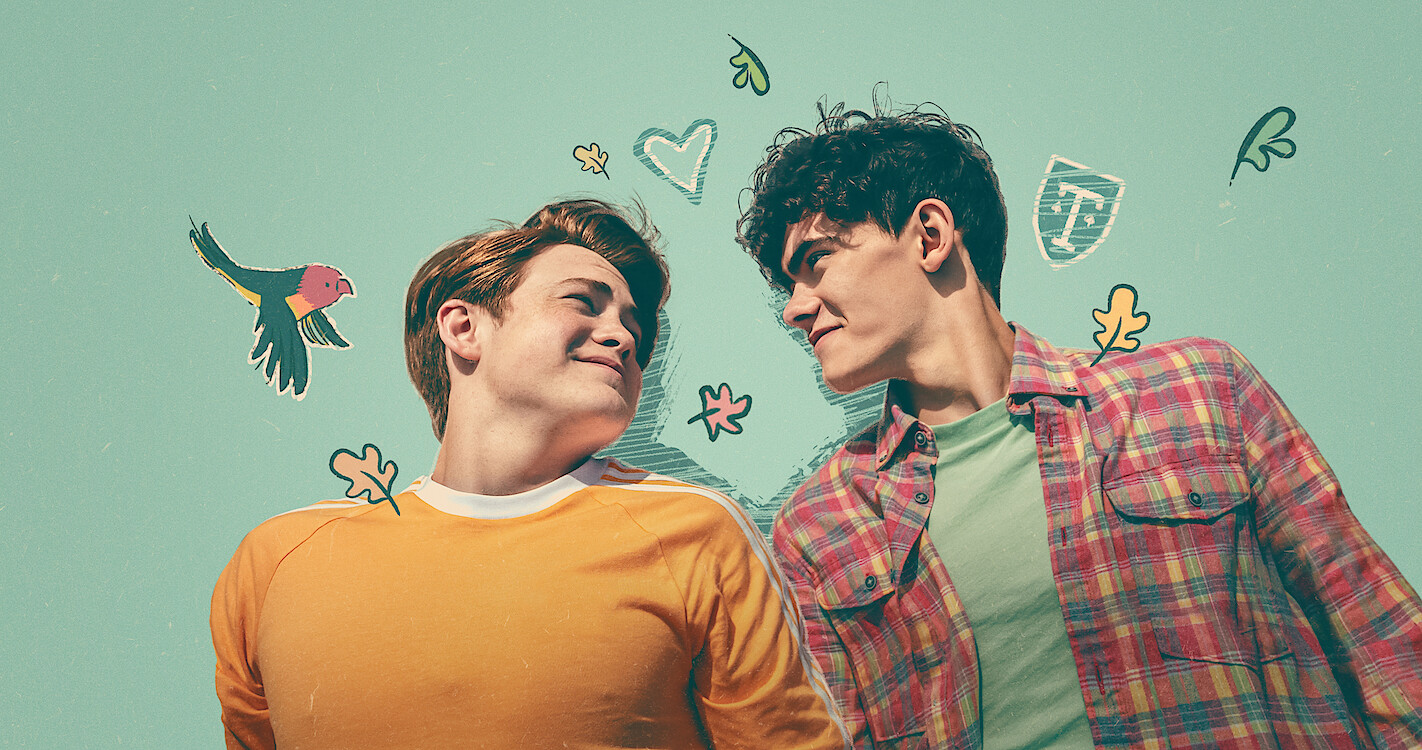 Source
Based on the webcomic and graphic novel written by Alice Oseman, Heartstopper tells the story of Charlie Spring, a gay schoolboy who falls in love with classmate Nick Nelson, whom he sits next to in his new class. Fans of the typical school drama setting can look forward to binge-watching this 8-episodes series. 
The show also has characters like a homophobic bully and a transgender girl, and touches on important topics like what it's like to have a "Queer Awakening" and finding your true identity.
The use of animations is also present in the series to represent and evoke certain emotions. Fun fact: If you google the show's title, the animations from the series will pop up!
Watch Heartstopper on Netflix. 
2. Sex Education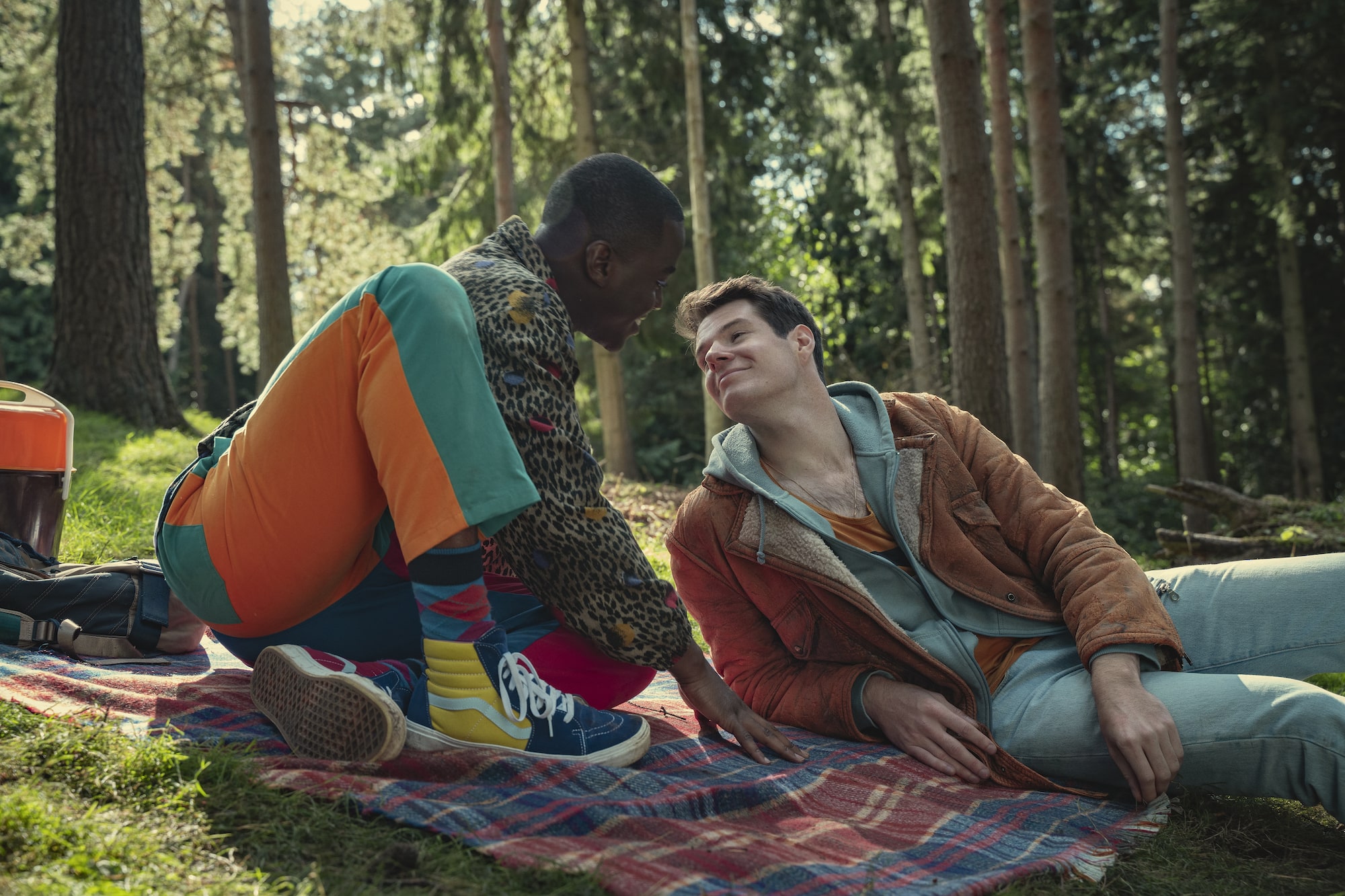 Source
Sex Education follows the lives of the students, staff and parents of the fictional Moordale Secondary School in the UK as they contend with various personal dilemmas, often related to sexual intimacy.
Probably the most unexpected pairing in the show is Adam and Eric. Adam used to bully Eric frequently but soon realised he was not entirely straight after all, with Eric helping Adam to discover this new side of him. Another pairing worth mentioning would be Ola and Lily — Otis's ex-girlfriend and an eccentric girl with a tentacle obsession.
Throughout the four seasons so far viewers can watch how each character grows, and their relationships with each other develop over time. The show also shows the struggles of being comfortable with one's identity.
Watch Sex Education on Netflix.
3. First Kill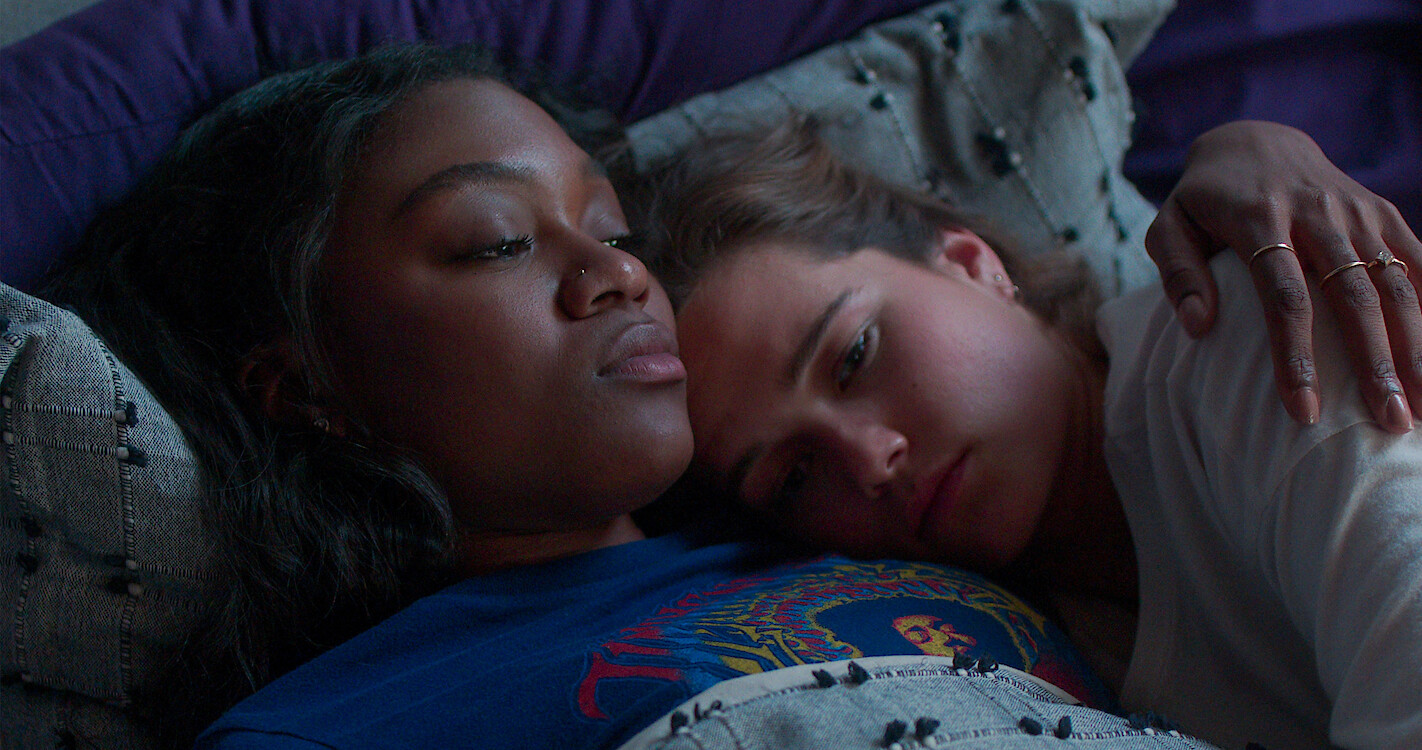 Source
If you're into some vampire love, First Kill is the perfect show for you. Combining vampire shows with a little bit of Romeo and Juliet, the show follows a forbidden love storyline as Juliette, the vampire, falls in love with Cal, a vampire hunter. 
Relive your Twilight and Vampire Diaries days by witnessing the will-they-won't-they love story between Juliette and Cal unfold.
4. Grace and Frankie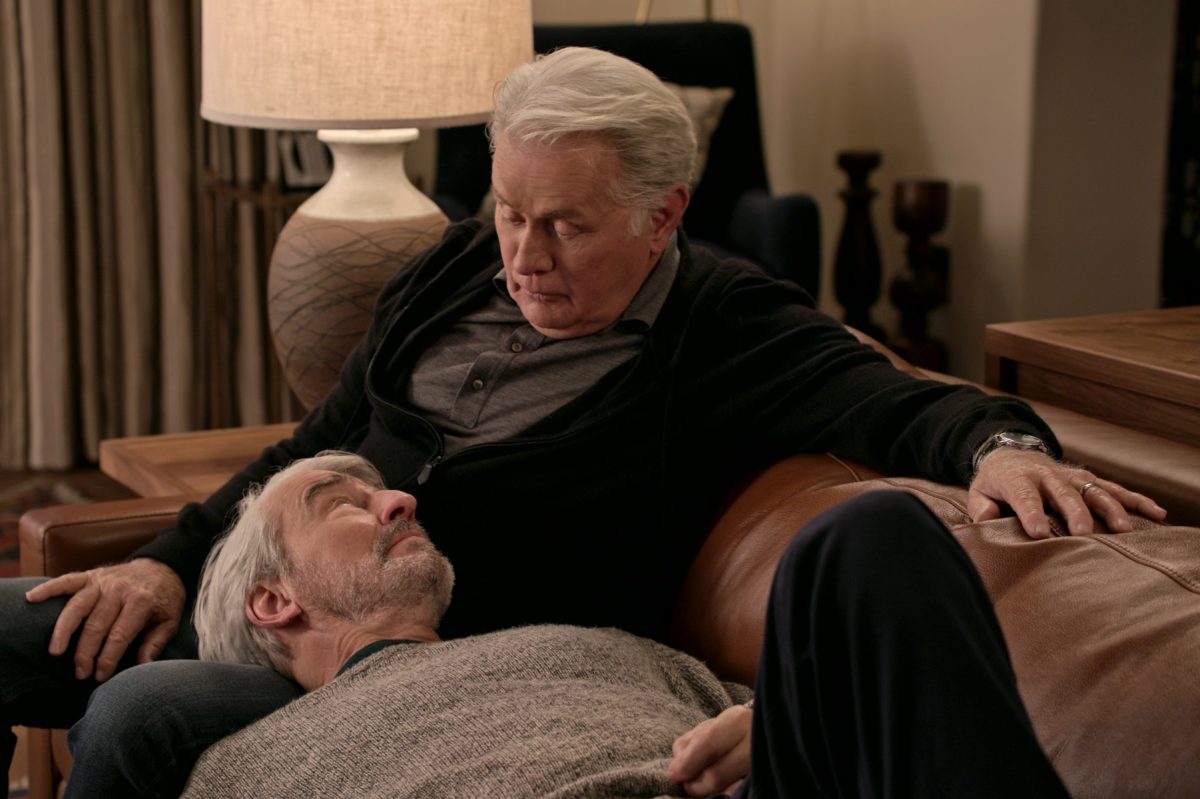 Source
It's never too late to find true love. Unlike the other shows, Grace and Frankie feature an old gay couple with a long history together. 
Both Robert and Sol were married to their respective partners, Grace and Frankie before they decided to reveal to their partners that they were gay for each other and had feelings even before they got married. 
Though the show's main characters are primarily their partners, the plot features Robert and Sol's relationship as they finally get together after decades of hiding in the closet. 
Watch as the four of them work around the awkward situation and get along with each other. The show gets pretty slow at times, but as you follow the storyline, you'll instantly become attached to the characters.
Watch Grace and Frankie on Netflix.
5. Trinkets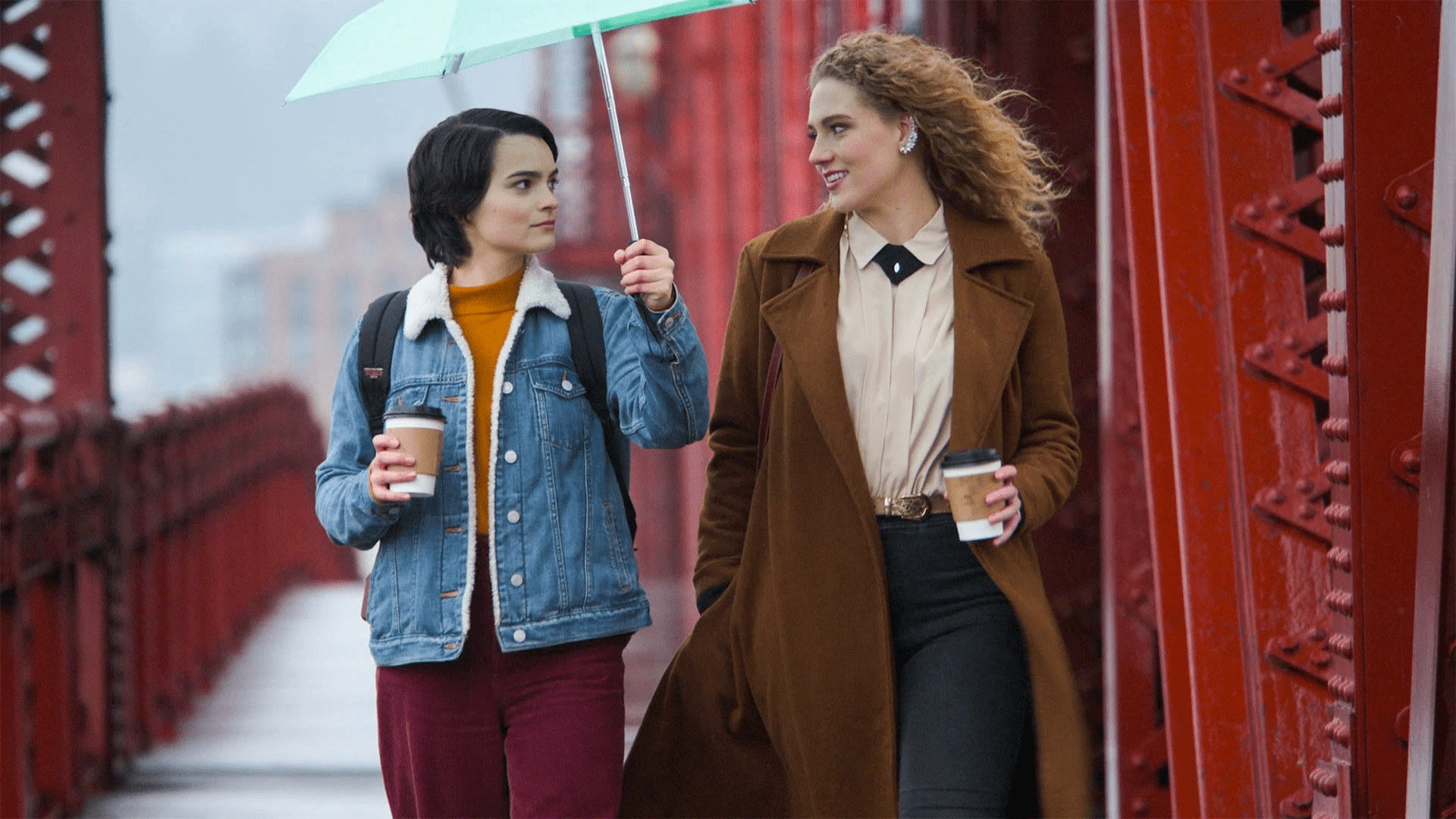 Source
We don't blame you if you've never heard of this show — Trinkets is a pretty underrated drama which tells the story of a grieving teenager who manages to find comfort in her two best friends. This show highlights each character's struggles while trying to navigate life.
Elodie, Tabitha and Moe's bond is rather odd as they meet through a Shoplifters Anonymous meeting, before forming a deep bond after discovering that they all have shoplifting habits.
One of the story arcs features Elodie and her rockstar girlfriend, Sabine. The two have a fling which leads to Elodie running away from home to join Sabine on the road. However, she eventually breaks up with Sabine as Sabine made out with one of her friends in front of Elodie. Season 2 introduces a new love interest for Elodie and draws back to Season 1, so make sure you don't skip through the episodes.
6. Elite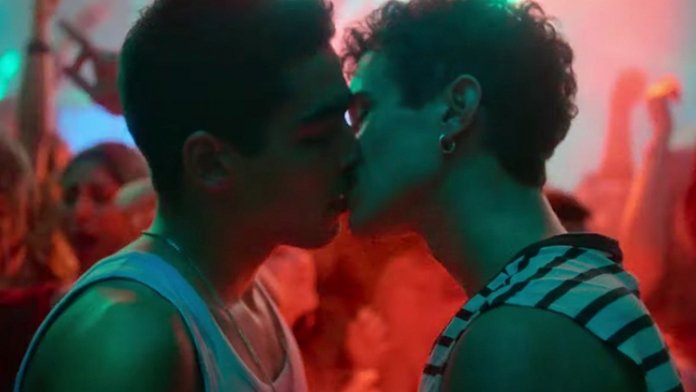 Source
To add a little more spice and oomph to your watch list, Elite is a Spanish soap opera that explores many intense themes like ménage à trois, murder, drug addiction, and HIV.
The show does have two strong gay storylines, with one particular couple's path digging deep into the implications that coming out can have for someone based on their religious and socio-economic backgrounds.
Follow Ander and Omar's romance as they experience the trials and tribulations several young queers face on their journey to find and accept themselves, such as being outed to their family when they weren't quite ready to do it themselves.
7. Feel Good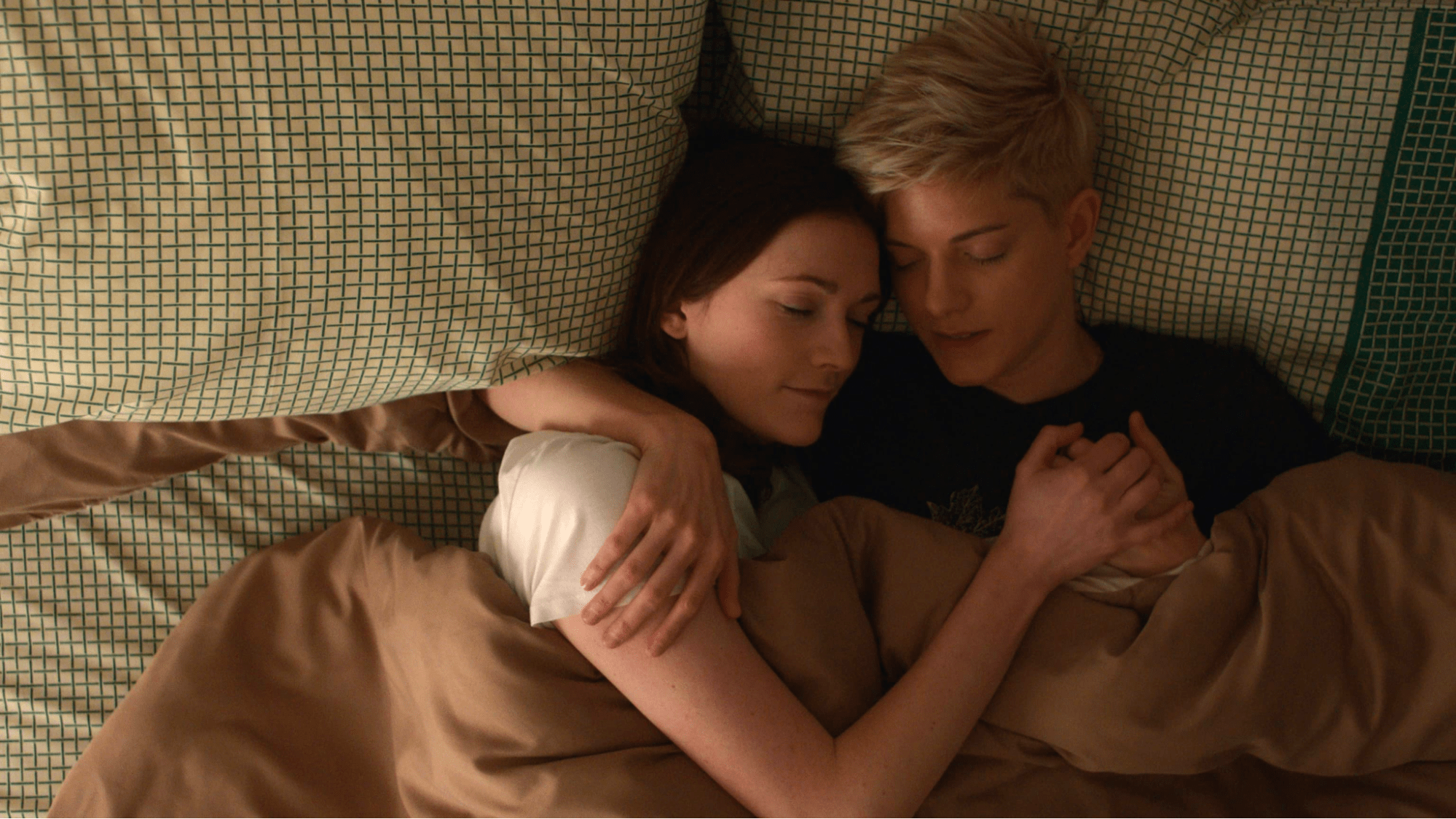 Source
The show follows the development of George and Mae's romance in contemporary Manchester. Mae, a Canadian comedian, meets George, a repressed, middle-class English woman, at the comedy club where Mae performs. 
The pair begin dating, and George learns that Mae is a former drug addict. George encourages them to attend a Narcotics Anonymous meeting, where Mae meets fellow recovering addicts. Mae's addiction causes problems in their relationship, as does George's reluctance to come out and tell friends and family about her relationship with Mae.
In the second season, Mae's career advances, while they also address trauma in their past after receiving a diagnosis of PTSD.
Also read:
8 LGBTQ-Friendly Bars In Singapore With Unique Drinks & No Cover Charge So You Can Party With Pride
8. Orange Is The New Black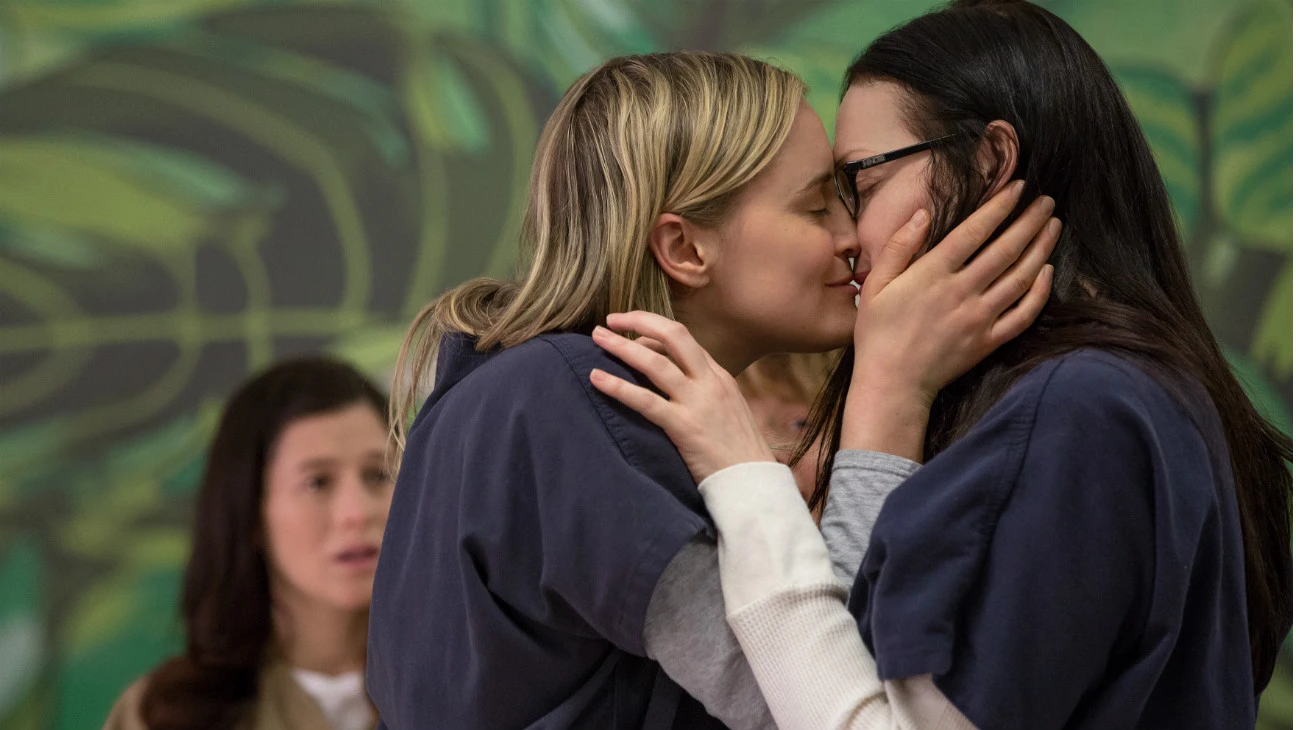 Source
You've probably heard of this show before — Orange Is The New Black gives you a glimpse of what it's like being locked up behind bars in a women's prison. Throughout the seven seasons, the show features many scenes with different LGBTQ couples like Piper and Alex, and Poussey and Brooke.
The show is especially significant for featuring actress Laverne Cox, who plays Sophia Burset, as she became the first transgender person to be nominated for a Primetime Emmy Award in an acting category.
Not only will this show draw you in with its intense prison drama, but the relationships each character has and their character development will also leave a deep impression. As you watch the whole series, you might spot other famous cameos like Ruby Rose and young Sabrina Carpenter in a few episodes.
Watch Orange Is The New Black on Netflix.
9. Insatiable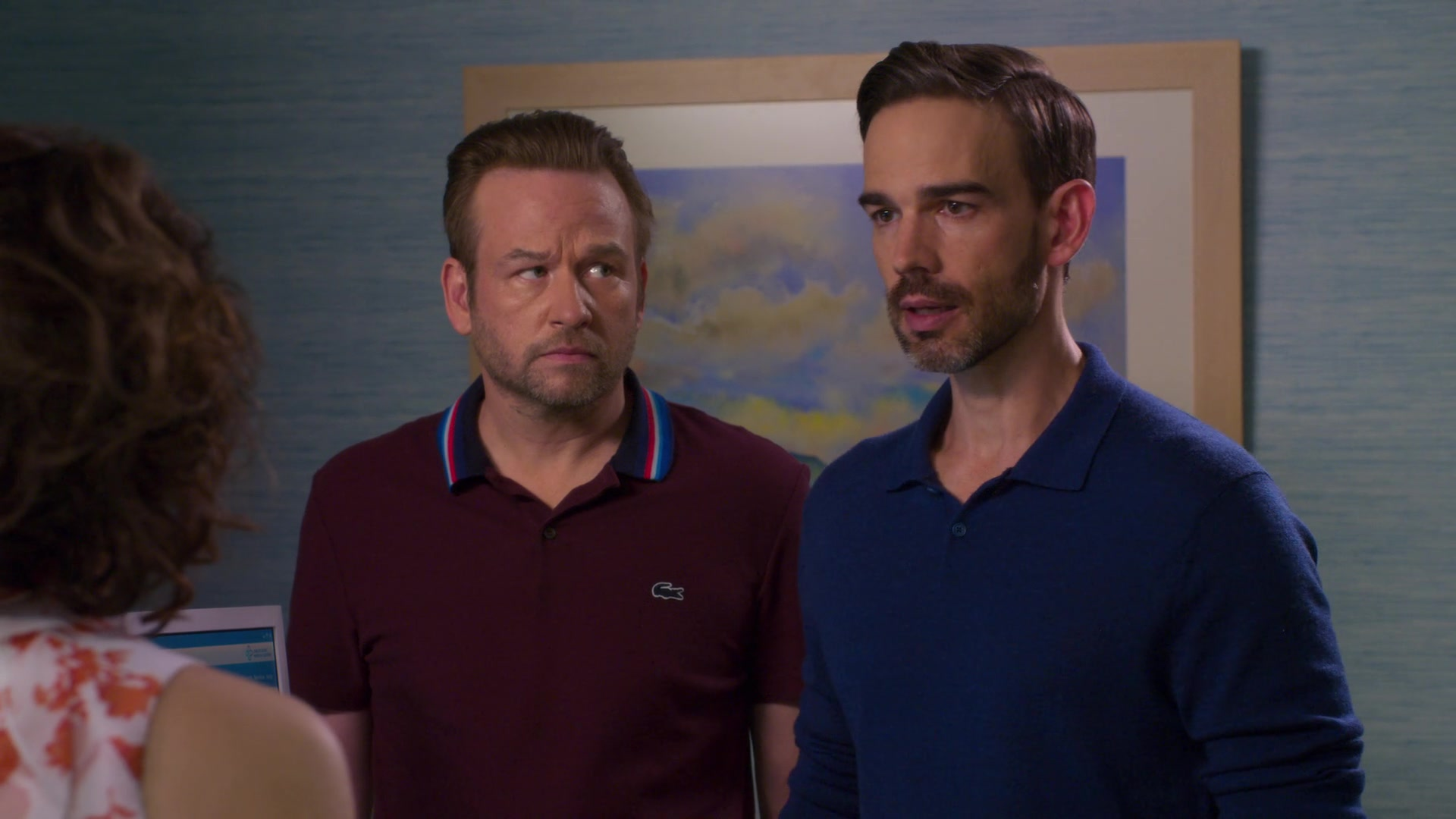 Source
Despite the bad reviews, this show still has unique quirks that might entice you into binge-watching it. The series mainly focuses on Patty, a girl looking for revenge after getting bullied for being fat. Her beauty gets her scouted by Bob Barnard, an attorney who is also a beauty pageant coach. Her hunger for revenge grows even deeper as she progresses through different contest stages.
Here comes the more exciting part — this beauty pageant plot also features Bob Barnard falling in love with his rival, Bob Armstrong. Though the relationship didn't last as long as viewers would have hoped, the enemies-to-lovers story arc is one of the factors that made this show an amusing watch.
10. The Bold Type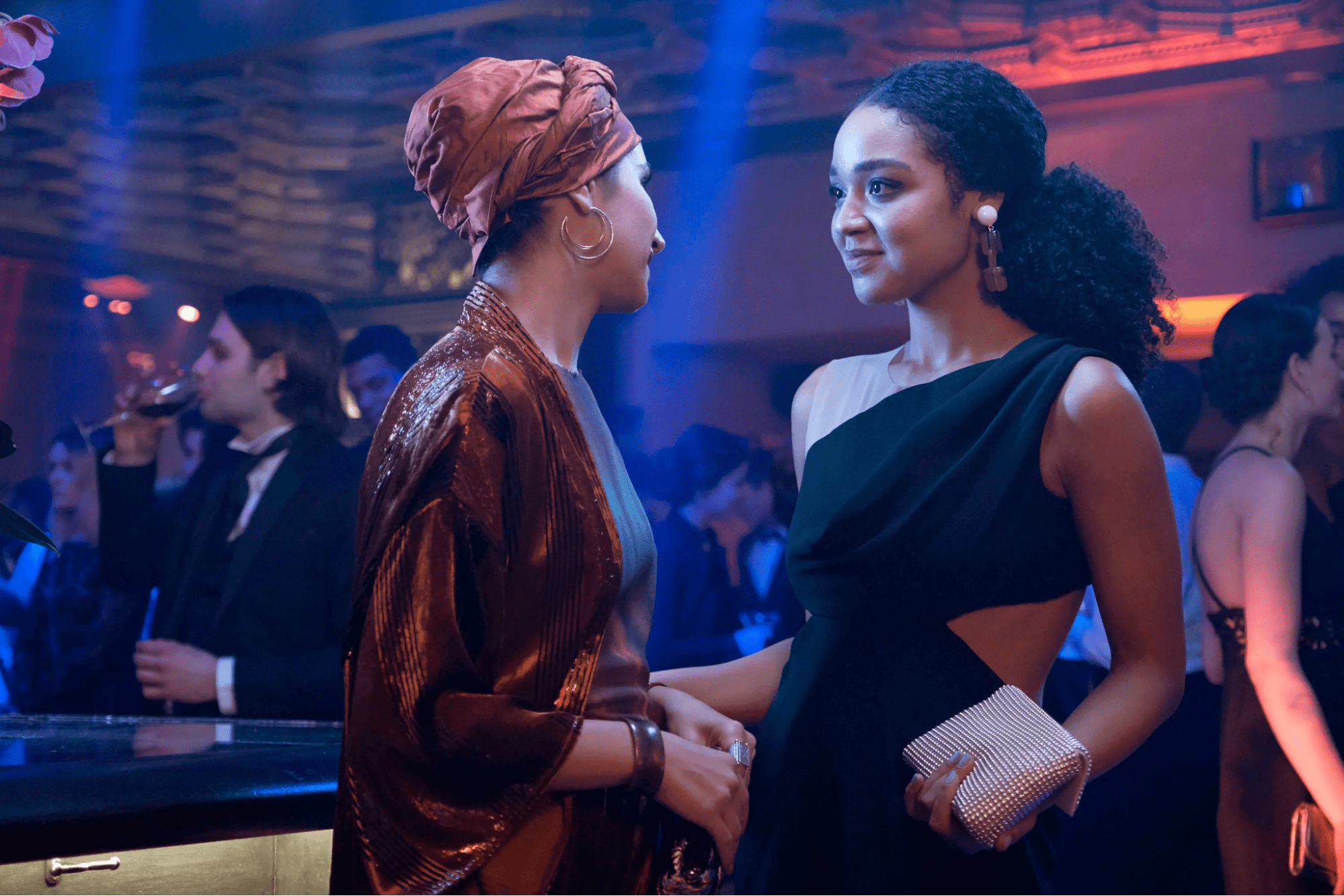 Source
The Bold Type shows the lives of three millennial women, Jane, Sutton and Kat — all of whom are employed at a global publication called Scarlet in New York City.
Kat is the Social Media Manager at the publication. While scouting for photographers to do the shoots, she chanced upon Adena, who later helped her discover her sexuality and identity as a bisexual female.
Laugh and cry along with the characters as Kat and her other two best friends experience adult problems like marriage, sex life, and career together.
Watch The Bold Type on Netflix.
11. Never Have I Ever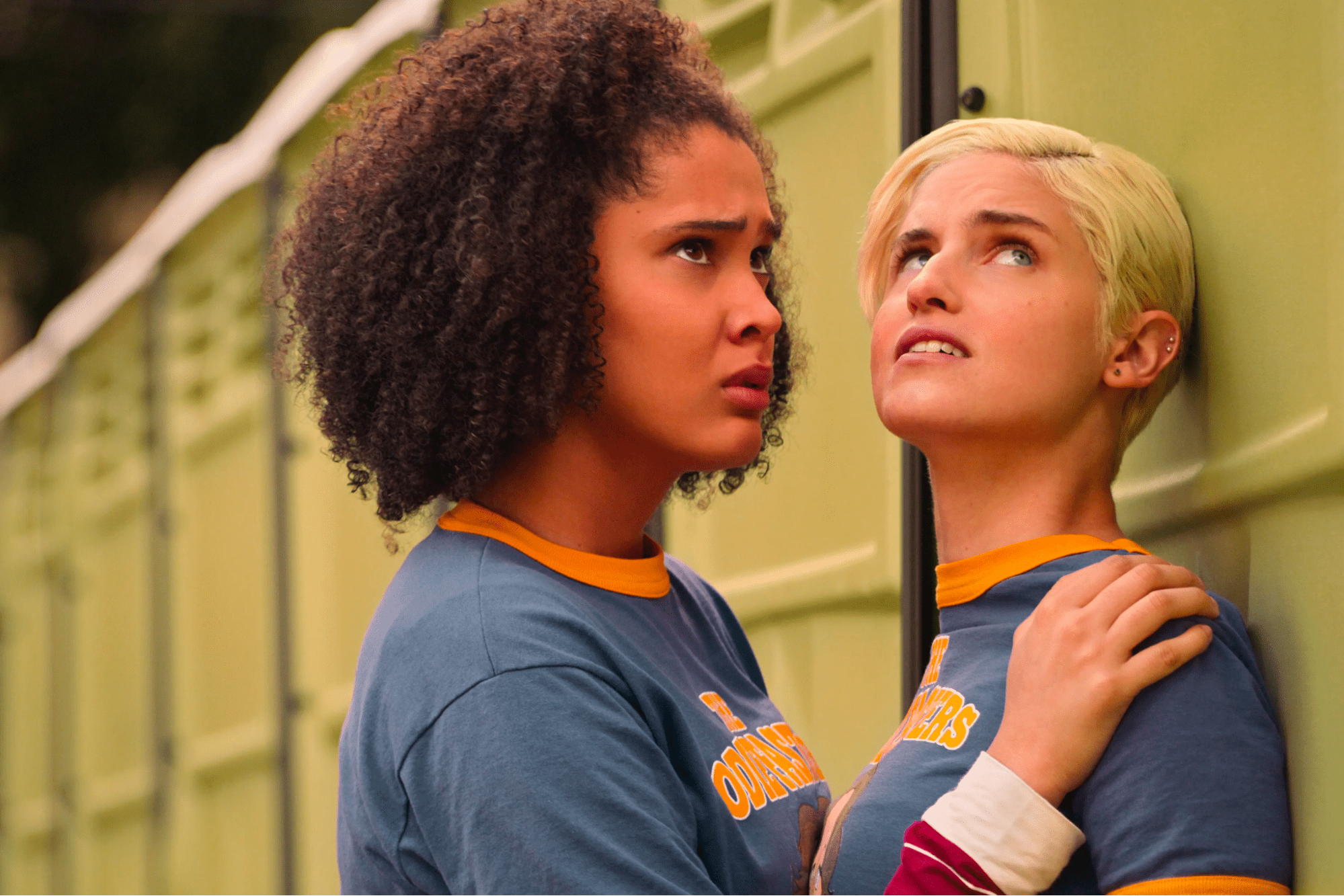 Source
Circling back to more high school drama, the series follows Devi, a first-generation Indian American teenager. Accompanied by her two best friends, Eleanor and Fabiola, the trio try to survive high school together. The series also explores different topics like trauma and love interests.
Never Have I Ever will give you the queer nerd representation you never thought you needed with Fabiola Torres as the socially awkward geek trying to come out to her family. She also struggles with finding her own identity. 
With a new season coming soon on 12 August 2022, we can't wait to see how the writers will develop Fabiola's character and love life even further.
Watch Never Have I Ever on Netflix.
12. Young Royals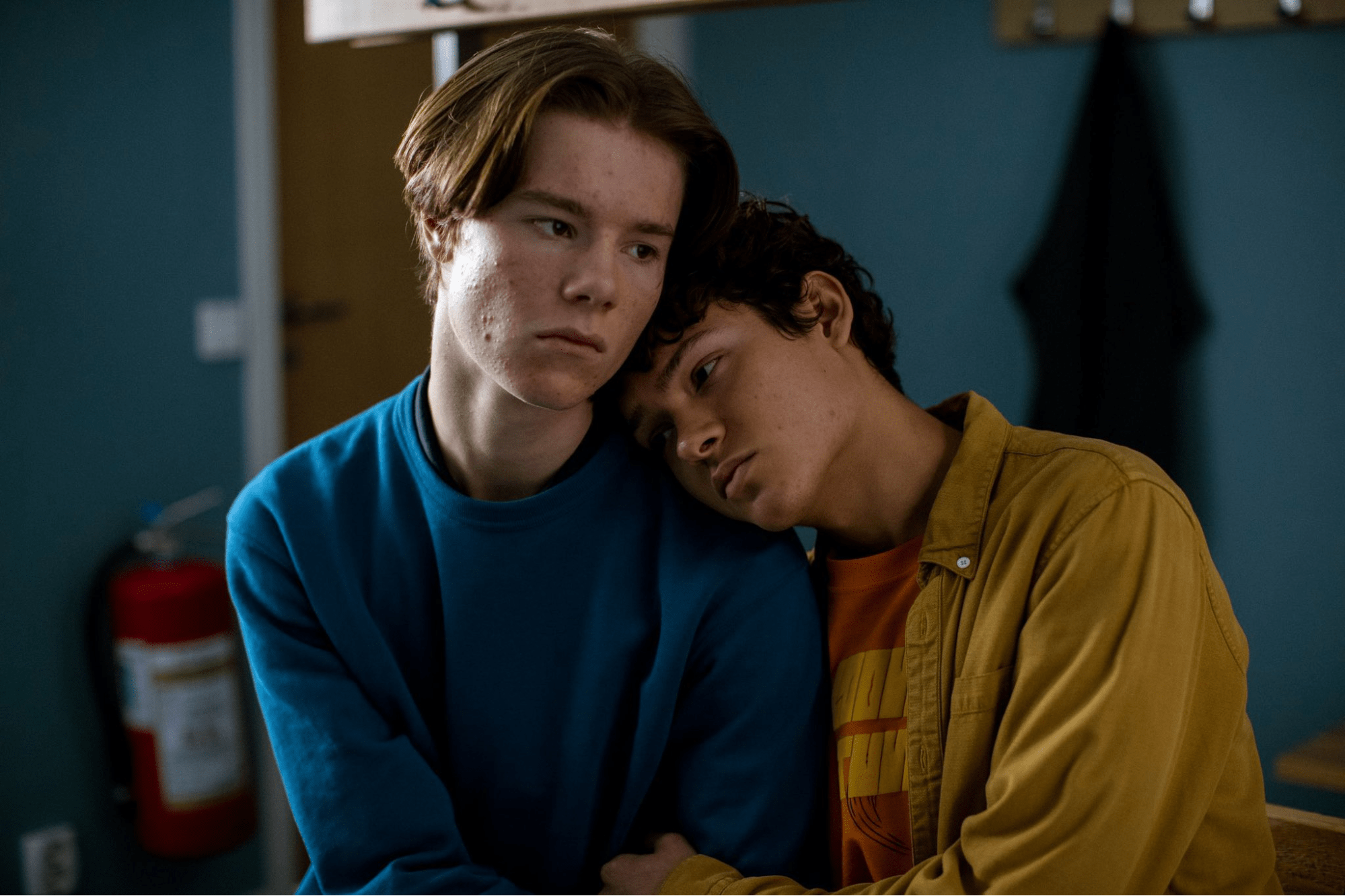 Source
Peek into the life of a royal and their harsh demands with this show. The Swedish teen drama revolves around Prince Wilhelm of Sweden, his budding gay romance with a fellow student, Simon Eriksson, and the drama that comes with it. While at his new elite boarding school, he begins to explore his sexuality and newfound freedom, making new friends and falling in love.
Young Royals depicts the clash between LGBTQ themes and royal tradition, with Prince Wilhelm having to choose between love and his duty to his family. The show has been praised for its top-notch casting and broke out the main actors to become budding superstars.
Watch Young Royals on Netflix.
13. 2gether The Series
Source
Enter the world of BLs with 2gether The Series, featuring college students Sarawat and Tine. 
The show's plot starts with Tine looking for Sarawat to convince him to partake in his scheme as he has a male admirer that he is trying to get rid of. Sarawat, who appears cold at first, develops a soft side for Tine as the two start to hang out more frequently.
The series explores the relationship between the duo, with additional plot twists to make it even more exhilarating to watch. With heartwarming scenes and plenty of music moments, it's no wonder that this show exploded in popularity during the height of Covid-19 back in 2020. There is also a second season to this show, Still 2gether, available on Netflix, so you can keep yourself entertained as you watch the relationship between the two deepen even further.
Watch 2gether The Series on Netflix.
14. Gameboys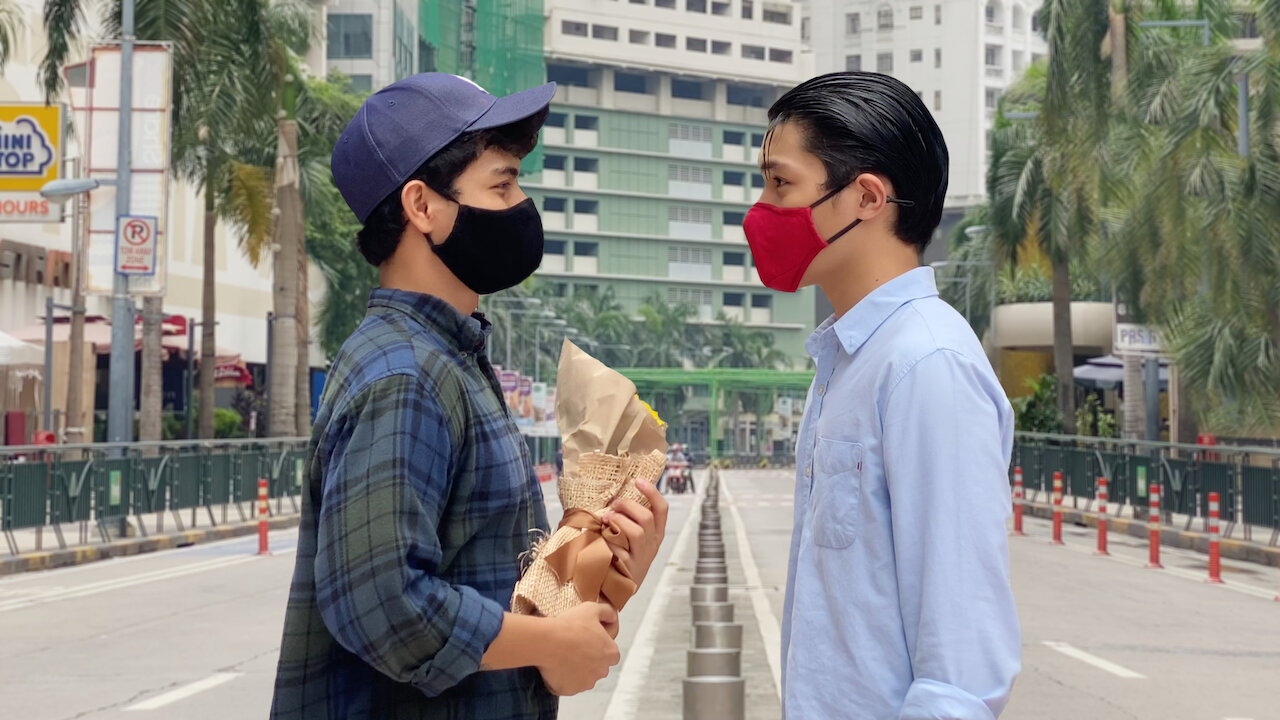 Source
For something more recent and relatable, this Philippine BL series features Cairos and Gavreelas — a live-stream gamer and his fan — who found each other online during the 2020 COVID-19 pandemic and the Luzon Island community quarantine. 
Fun fact: due to quarantine restrictions, the first nine episodes of the series were shot entirely online. The actors were asked to set up the frames and do their makeup themselves, and the director, Ivan, directed the shots virtually!
15. Q-Force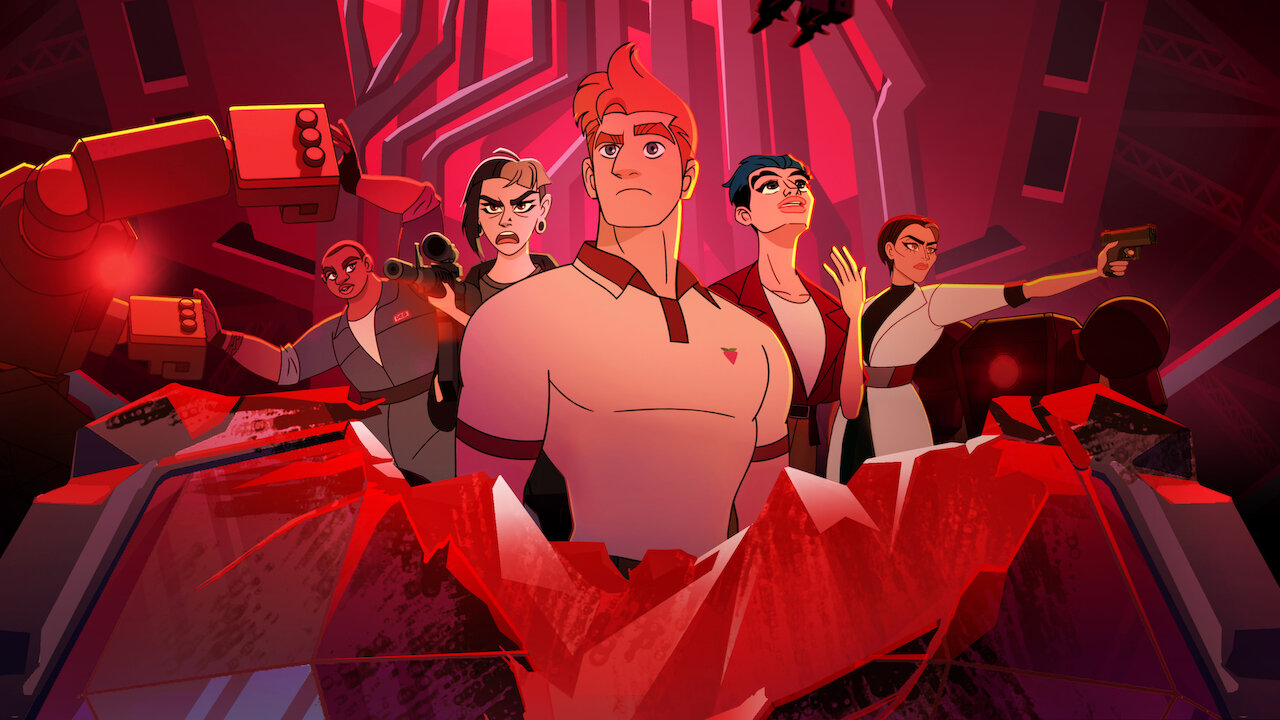 Source
For something mindless with less drama, you can consider watching Q-Force for a change. This animated series is about a group of undervalued LGBT superspies, with cheeky character names like Agent Mary and Twink, as they try to prove themselves on personal and professional adventures. 
One day, Mary decides to prove himself to the American Intelligence Agency by solving a case, but they have to add a new member to their team – a straight man. This action-packed series will keep you on your toes as they rack their brains solving missions.
Stay In & Celebrate Pride Month By Binge-Watching These LGBTQ Netflix Shows
There is absolutely no shame in wanting to chill at home to celebrate Pride Month with these Netflix shows. Now instead of asking "what to watch ah?" at every stay-in party, you'll have a list of binge-worthy shows to stream.
Cover: Source, source, source, source
Also read:
17 Things To Do This Pride Month In SG, Like Live Drag Shows & Property Workshops For LGBTQ Folks