Louis Vuitton's Travelling Show Features Giant Shipping Containers
After making stops at Paris, Shanghai and Tokyo, Louis Vuitton's travelling show has just landed in Singapore at ION Orchard. Featuring shipping containers stamped with the iconic Louis Vuitton logo, don't miss out on your chance to snap a photo with them to add an industrial aesthetic to your Instagram feed.
The exhibition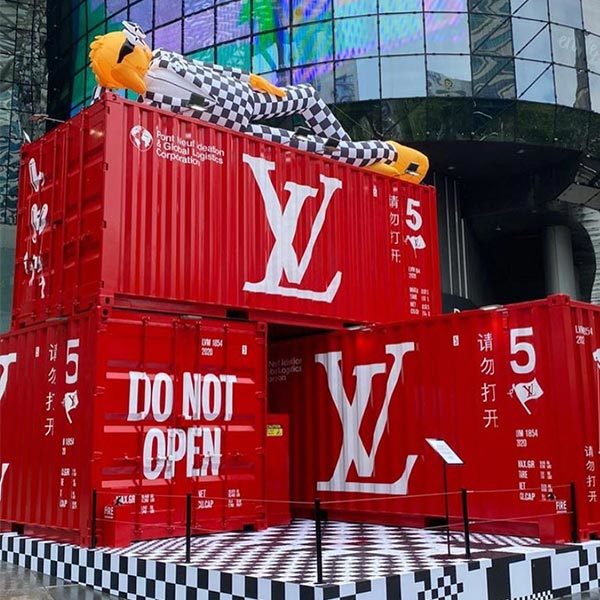 You won't be able to miss the massive installation—just look out for the bright red shipping containers stacked on top of each other near the entrance of ION Orchard.
Perched on top of the containers is an inflatable character from Louis Vuitton's spring/summer 2021 men's collection, The Adventures of Zoooom with Friends. Louis Vuitton's men's artistic director, Virgil Abloh, introduced these animated characters as friends who are travelling around the world, crossing nations and cultures in shipping containers…something most of us have not been able to do so IRL due to the pandemic.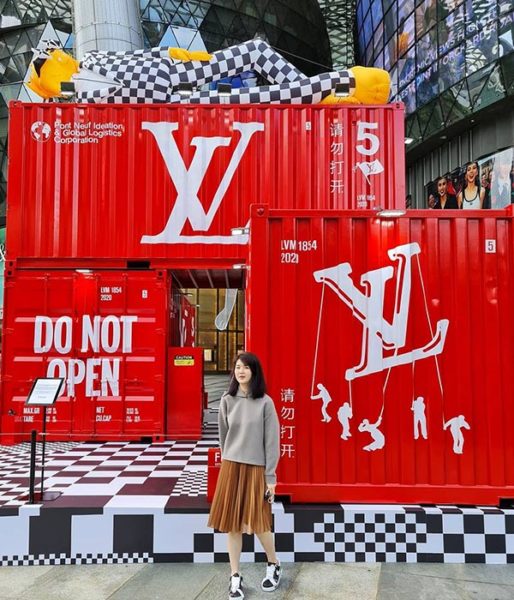 Source
The Louis Vuitton shipping containers are the perfect industrial-chic backdrop to show off your #OOTD. Louis Vuitton collaborated with an actual container company, Giant Containers, for the travelling show.  The words "Pont Neuf Ideation & Global Logistics Corporation" on the containers are a nod to Hennessy's bottling site in France.
ICYMI, Louis Vuitton's parent company is LVMH, which stands for Louis Vuitton Moët Hennessy. Some of the more famous wines and spirits in its stable include Moët & Chandon, Krug, Veuve Clicquot and, of course, Hennessy.
Also read:
Louis Vuitton Now Has A Monogram Kite & Tennis Racket Cover For Atas Outdoor Dates
Men's spring/summer 2021 collection
While the containers are mainly for photo-ops, you can check out the men's spring/summer 2021 collection a few steps away in Louis Vuitton's ION Orchard boutique. You'll be able to spot the colourful characters from The Adventures of Zoooom with Friends on accessories such as bags and keychains.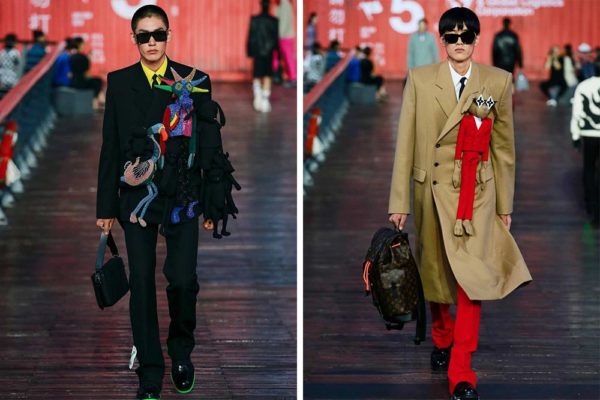 The stuffed cartoon mascots also appear on clothing, including on a trench coat. With travel restrictions still ongoing, it may be impossible to wear trench coats for now. But if the wet weather holds up, we might just be able to spot some Singaporeans sporting these coats here instead.
These Louis Vuitton Shipping Containers Are A Must-See For Fans Of The Brand
Level up your Instagram feed and serve up new looks for 2021 with Louis Vuitton's shipping containers and spring/summer 2021 collection. If you're a huge fan of the brand, you can even pair your Louis Vuitton mask with the containers in your backdrop. The installation launches at ION Orchard on 28 January 2021, so be sure to catch Zoooom and friends before they leave for their next destination.
Also read:
This Louis Vuitton Monogram Tote Comes With Holes Burned Into It & Costs $11,757 In Case You Have Cash To Burn