Louis Vuitton Monogram 3-in-1 Clutch
Earlier this year, we wrote about the Louis Vuitton Monogram Trio Pouch. Linked together by circular hooks, the wristlet set let you have 3 wallets for $1,850. Now, you can have 3 clutches for the price of 1 Louis Vuitton clutch with the Kirigami Pochette. The best part is that the set is available for less than $1,000; $980, to be exact.
With a classic and practical design, not to mention such a sweet price, it's no wonder the Kirigami Pochette often sells out as soon as it surfaces.
Kirigami Pochette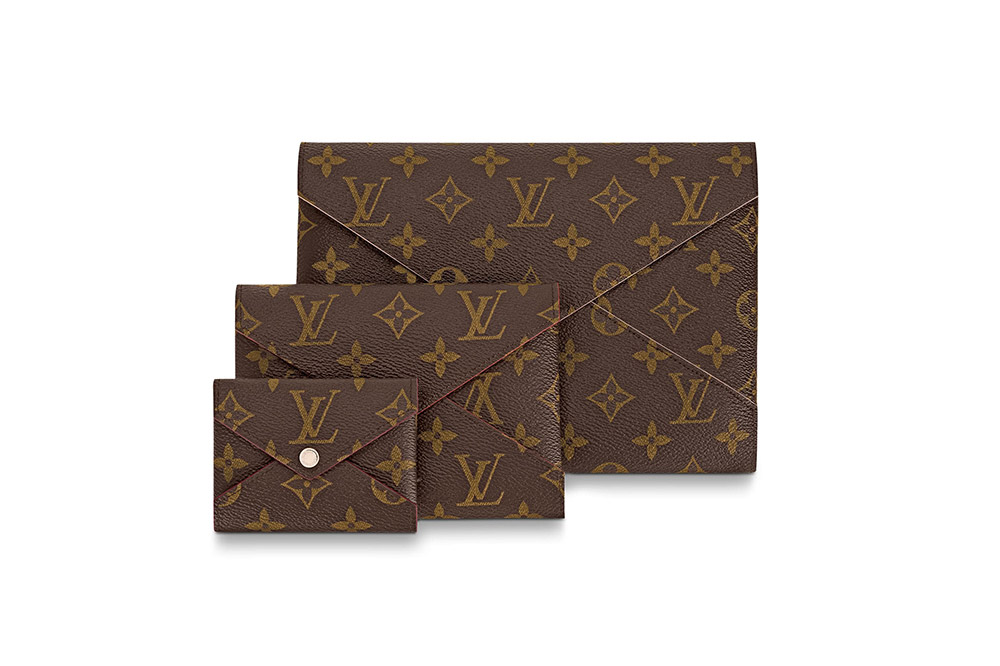 Source
The Kirigami Pochette is a 3-in-1 Louis Vuitton clutch set. All 3 individual "envelopes" (as Louis Vuitton refers to them) are made of the French brand's iconic Monogram coated canvas. In brown and gold, these would be a breeze to match with any outfit.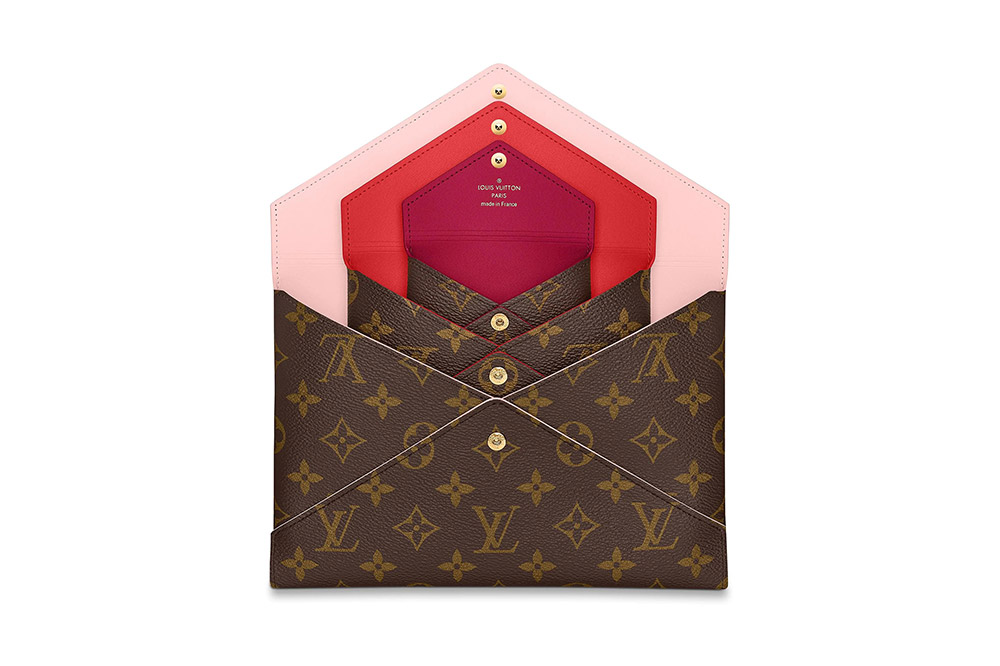 Source
The 3 envelopes fit into each other, similar to a Russian nesting doll. And just like how the different sizes within each nesting doll are often in complementary colours or designs, the interior of each envelope is in varying shades of red.
The Small envelope measures 10cm x 7cm, and has a deep red interior. Use it to store your keys or loose change, so you can fish it out easily from a bigger bag.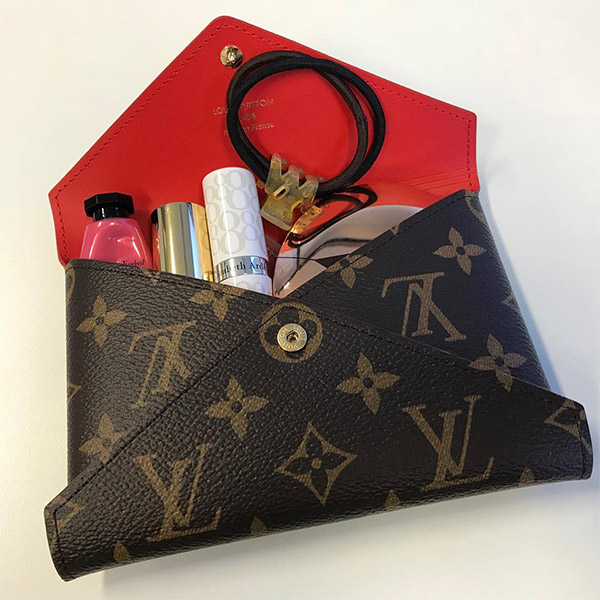 Source
The Medium envelope measures 15.5cm x 11.5cm, with a bright red interior. As Instagram user @abkr_handbaglover shows, it can fit 2 tubes of lipstick, lip balm, a cushion foundation and some extra hair ties. That means there's ample space to fit your essentials on your next night out to a romantic restaurant in Singapore with bae.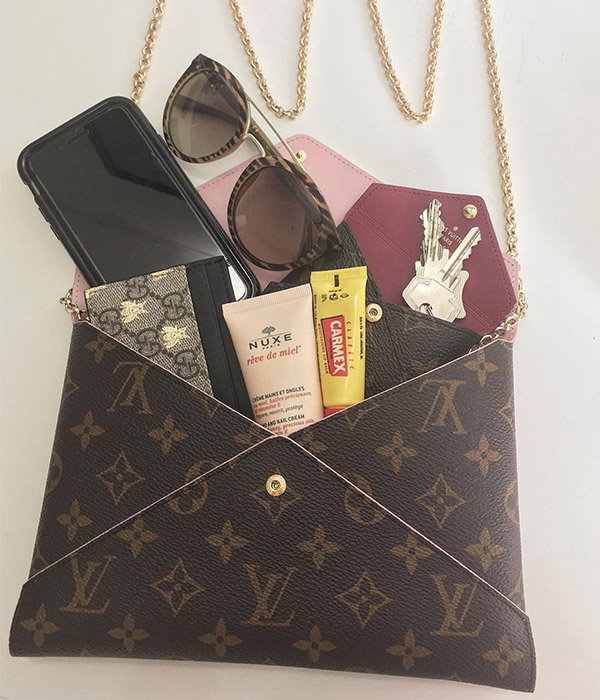 Source
The Large envelope measures 23cm x 16.5cm, with a pastel pink interior. It's roomy enough to fit an iPad mini. According to Instagram user @_all_things_luxe_, it "fits all [she needs] on a daily basis". While the Kirigami Pochette doesn't come with a chain, she purchased a Monogram Kirigami Conversion Kit from handbag liner label, Handbag Angels, so that she could use it as a crossbody. Talk about being bang for your buck.
This Louis Vuitton 3-in-1 Clutch Is A Timeless Classic
The Kirigami Pochette is back in Louis Vuitton boutiques in Singapore and on Louis Vuitton's website. There's also a hotstamping option so you can customise your envelope with your initials. If it's love at first sight for you and this Louis Vuitton clutch, you'd better move fast. Word has it that the model is so popular that it often runs out soon after being restocked.
Cover: Source
Also read: 
The New Louis Vuitton Monogram Trio Pouch Lets You Have 3 Wallets For The Price Of 1