Louis Vuitton Trio Pouch 
Introducing the Louis Vuitton Trio Pouch—because what is better than one Louis Vuitton wallet? Three! The new design features 3 Louis Vuitton wallets linked together with circular gold-tone zippers.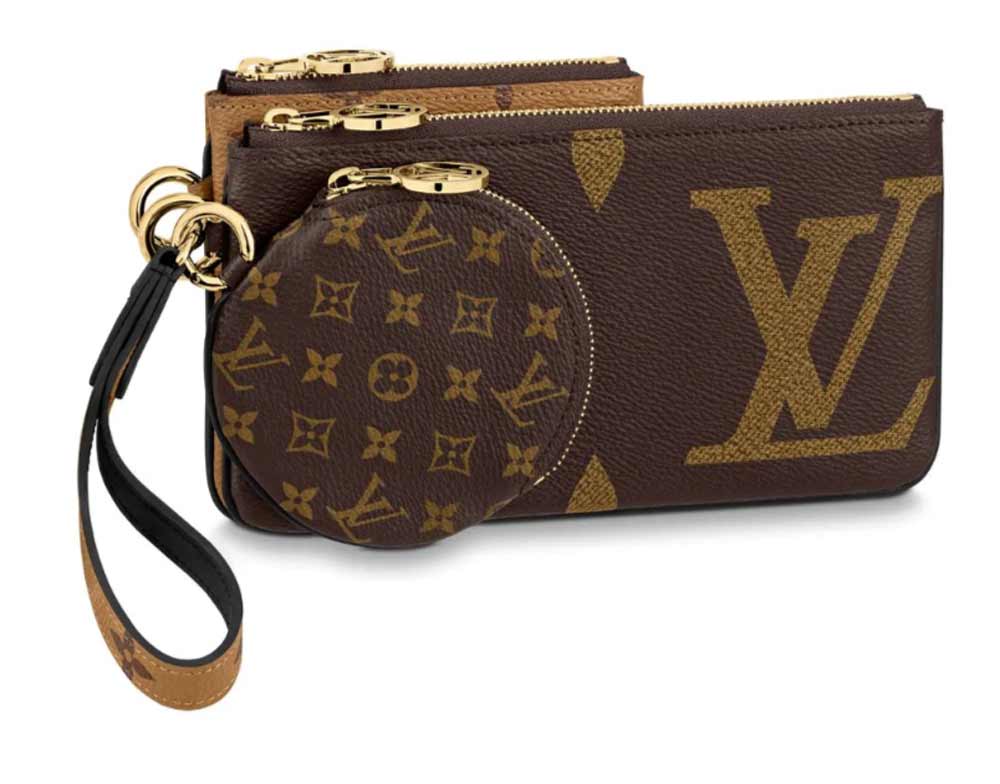 Source
The Trio Pouch consists of 3 wallets of different shapes: one circular, one rectangular and one square. They are also in 3 different tones of browns, a light, medium and dark. However, one thing is common between all of them: they are equally fabulous as LV's signature monogram is stamped on them, albeit in differing sizes.

Source
Made from cowhide leather, the trio pouch has a wristlet that allows you to carry one or all 3 of them with ease. They retail for $1,850 on the Louis Vuitton Singapore online store. You should grab them while stocks last as these multi-accessories have been coveted by many.
Also read:
Louis Vuitton Has Mini Backpack And Bumbag Bracelets So You Can Party Hands-Free
Louis Vuitton Multi Pochette Bag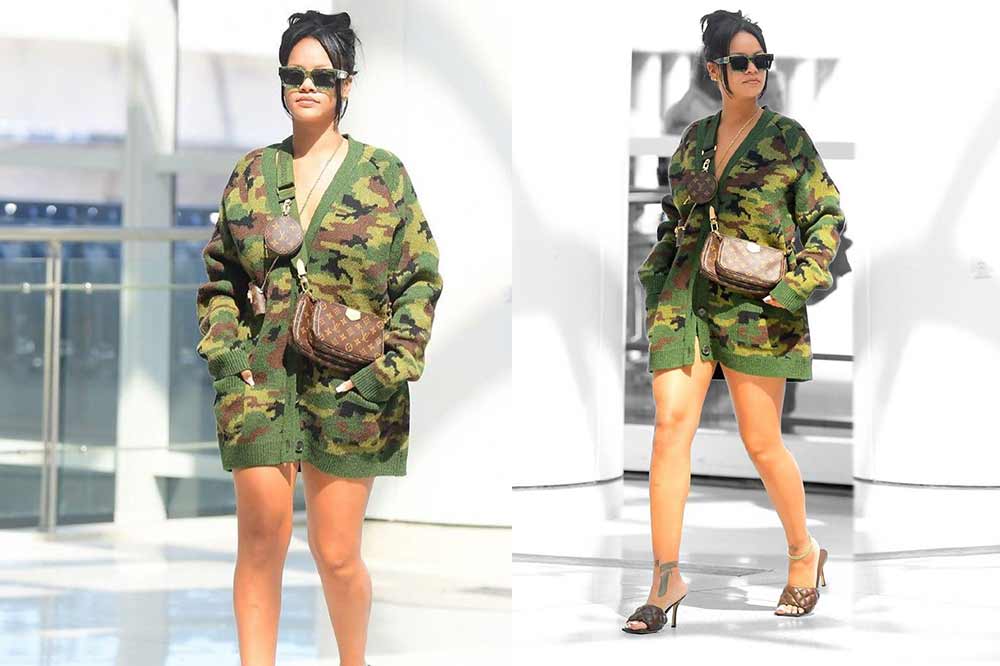 Source
The Trio Pouch comes hot on the heels of Louis Vuitton's Multi Pochette bags, which have been seen on the likes of Rihanna. The Multi Pochette designs are currently sold out all over the world. 

Source
Fans probably enjoyed the item as they got 3 bags for the price of one—a Pochette Accessoires, a Mini Pochette Accessoires and a Round Coin Purse. You can customise its look with a detachable gold-tone chain and adjustable Jacquard strap.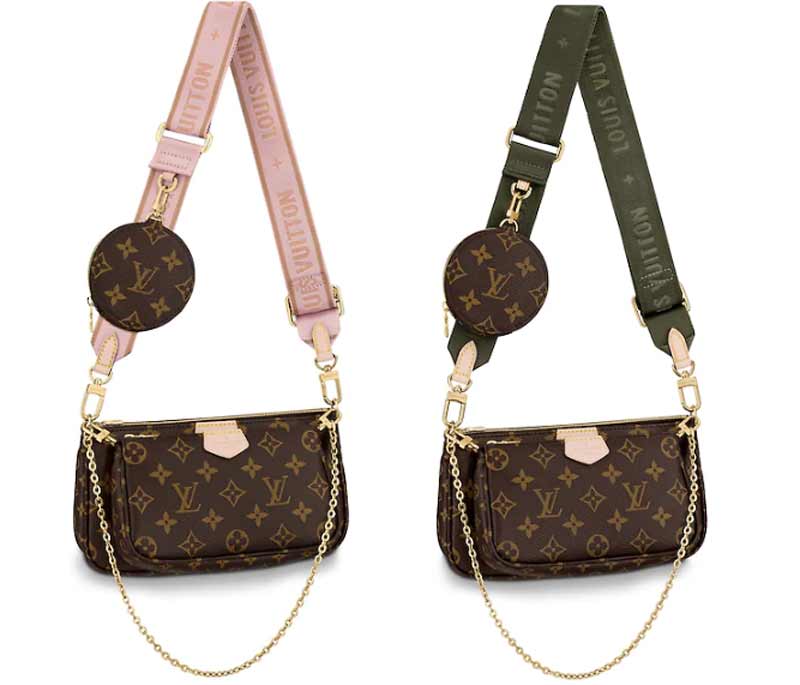 Source
The strap has the words "LOUIS VUITTON" inscribed on it and comes in Rose Clair and Kaki colours for even more options. They were retailing for $2,260 each before they were snapped up.
Louis Vuitton Daily Multi Pocket 30mm Belt

If you are feeling adventurous and want to enjoy all of Louis Vuitton's 'multi' accessories, you might also want to check out its Daily Multi Pocket 30mm Belt.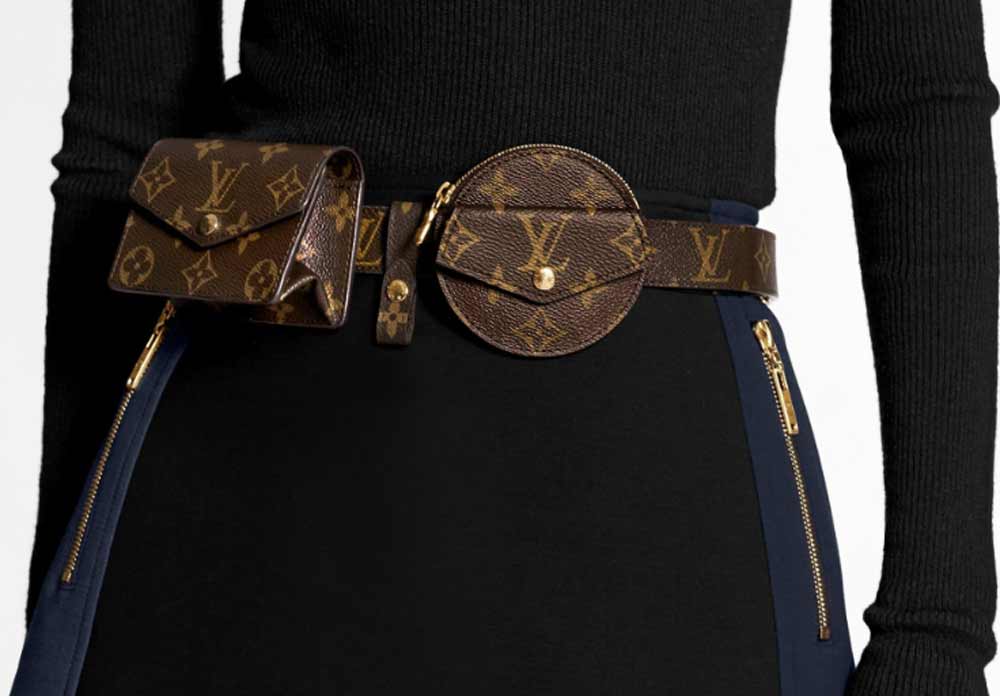 Source
Like the above bags and wallets, the belt is decorated in LV's iconic monogram pattern. It consists of a removable rectangular pouch, a removable small round wallet and a removable key holder. It is also blinged up with gold-tone hardware. 
With the belt, you can free up your hands to carry your bubble tea with ease as it will easily contain your necessities like EZ-Link cards, credit cards, cash and keys. 
The belt retails for $1,800 on Louis Vuitton Singapore's online store. 
Louis Vuitton Trio Pouch And 'Multi' Accessories
With the Louis Vuitton Trio Pouch, Multi Pochette Bag and Multi Pocket 30mm Belt, you can easily deck out your look with LV's iconic monogram and have some extra space to carry all the discount cards you desire.
Cover image: Source
 Also read:
Chanel's Mini Vanity Case Bag Fits In One Hand & Reminds Us That Good Things Come In Small Packages