Louis Vuitton Mahjong Set
You may have heard of the Hermès mahjong set, which costs a whopping $57,200. But even if you have an extra 50 grand to spare, you might not be able to cop this mahjong set from Louis Vuitton. The French fashion house has unveiled a mahjong set as part of its Louis Vuitton Savoir Faire Universe showcase in Taiwan. The travelling exhibition is designed as a look into the world and works of its craftsmen, rather than a pop-up store.
The design
ELLE Taiwan posted a video of the mahjong set on its Instagram account, showing the monogram trunk and its contents in their full glory.
Source
Imagine the look on your guests' faces when you a) bring out the LV trunk then b) open up the trunk.
Source
The mahjong set is encased within a hardside trunk with the Louis Vuitton classic monogram fabric. As with the rest of its iconic trunks, the coated canvas fabric is framed with golden brass hardware. 
Source
If the signature monogram itself is not big enough of a flex for you, pull open each tray to feast your eyes on the fancy AF jade mahjong tiles. We can't vouch for whether the tiles will end up being chipped after one session, but that doesn't seem like it'd be a concern for anyone baller enough to actually buy this. 
Also read:
Louis Vuitton's New AirPods Case Helps You Fulfil Your Tai Tai Dreams In Baby Steps
Louis Vuitton Savoir Faire Universe 2020
As mentioned earlier, this set is part of the Louis Vuitton Savoir Faire Universe showcase. The 2020 edition is currently in Taiwan after stopping over in Singapore, Bangkok and Hong Kong. However, it doesn't seem like the mahjong set was part of the line-up at the first 2 locations.  
If you managed to check out the Louis Vuitton Savoir Faire Universe while it was in Singapore at their Takashimaya SC boutique, you would have seen other lustworthy pieces such as a teapot set, dollhouse and pink beauty trunk.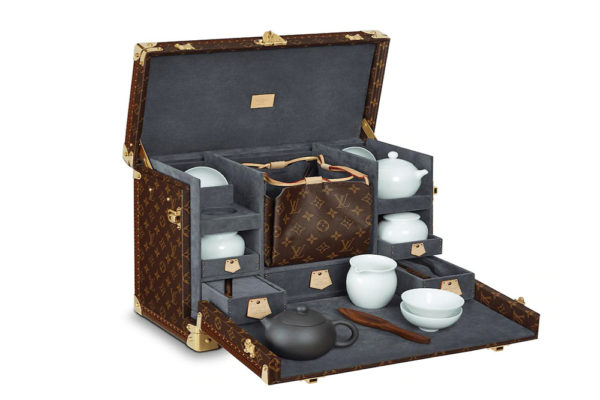 Source
Coffee lovers have their Aeropress and French Press coffee makers. Tea enthusiasts, meanwhile, can travel with Louis Vuitton's Tea Case, a tea set designed to celebrate the traditional Chinese tea ceremony.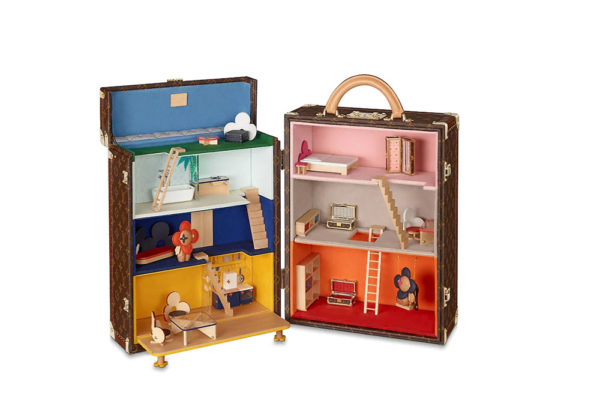 Source
Relive your childhood by playing with Maison Vivienne, a dollhouse that comes in a similar hardside trunk as the mahjong set. Bring this along to family gatherings to occupy the little ones while the adults play with the mahjong set.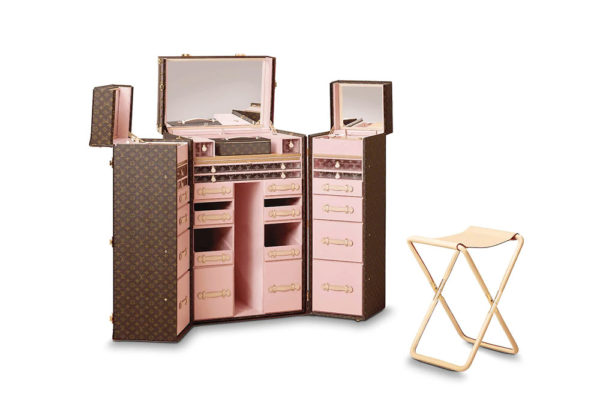 Source
This pink Louis Vuitton Beauty Trunk will make you feel like High School Musical's Sharpay. Unleash your inner diva as you prep in front of this trunk every morning. 
Louis Vuitton's Mahjong Set Is A Must-Have For Tai Tais 
First Hermès, now LV. We're looking forward to seeing which luxury fashion house will be next to put their own spin on the game. Perhaps a set outfitted in a giant quilted leather bag a la Chanel's 2.55 might be next? We'll have to wait and see.  
Also read:
Japanese Artist DIYs Atas Louis Vuitton Drink Carrier, Time To Turn Your Old Designer Bags Into BBT Holders