Louis Vuitton Duck Bag
From tiny AirPods Pro bags to a realistic-looking 3D airplane bag, Louis Vuitton knows how to take a twist of fun to their luxury handbags. This time round, the brand is launching a second collaboration with Japanese fashion designer NIGO to release a bag shaped just like a duck. Complete with a beak and wings, this bag takes unique streetwear and high fashion to the next level.
The design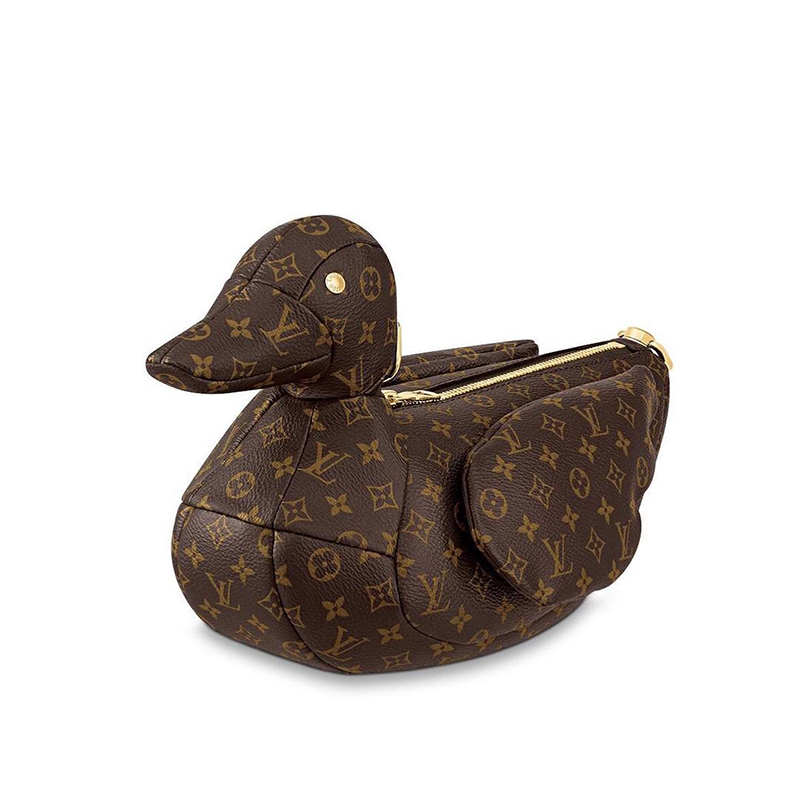 Previously in Louis Vuitton's first collaboration with NIGO, duck motifs made an appearance on keychains and scarves. Hypebeasts who follow NIGO, who is also the founder of A Bathing Ape (BAPE), might also recognise this duck design in some of BAPE's collections. 
It seems like NIGO is taking the duck symbol a step further through this new mallard duck bag design. A noticeable feature is the brass hardware details in its eyes and wings.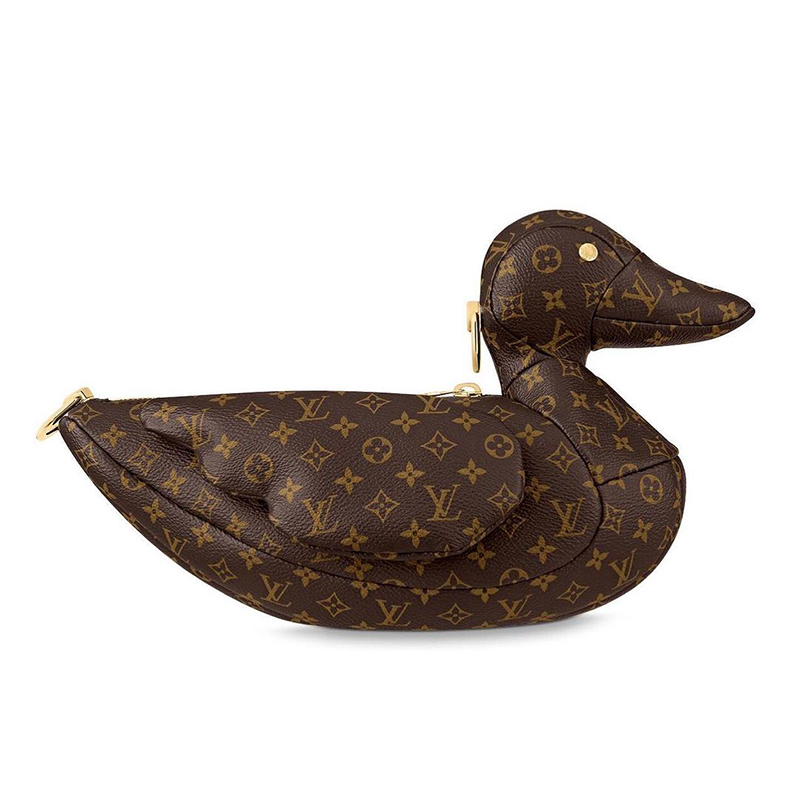 Upon closer inspection, the wings of the duck bag protrude out with ridged ends to resemble fluffy feathers. If you take this bag on a date to the duck ponds with bae, we can't guarantee that you won't attract some curious ducks along the way.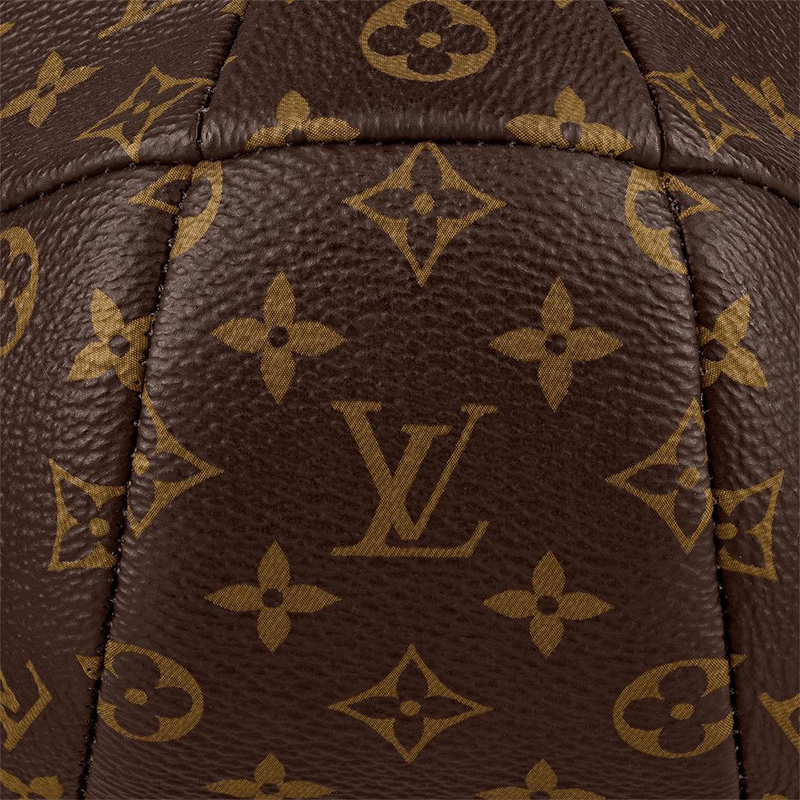 Just like the Louis Vuitton airplane bag, the monogram design of this duck bag details down to every inch of its "body".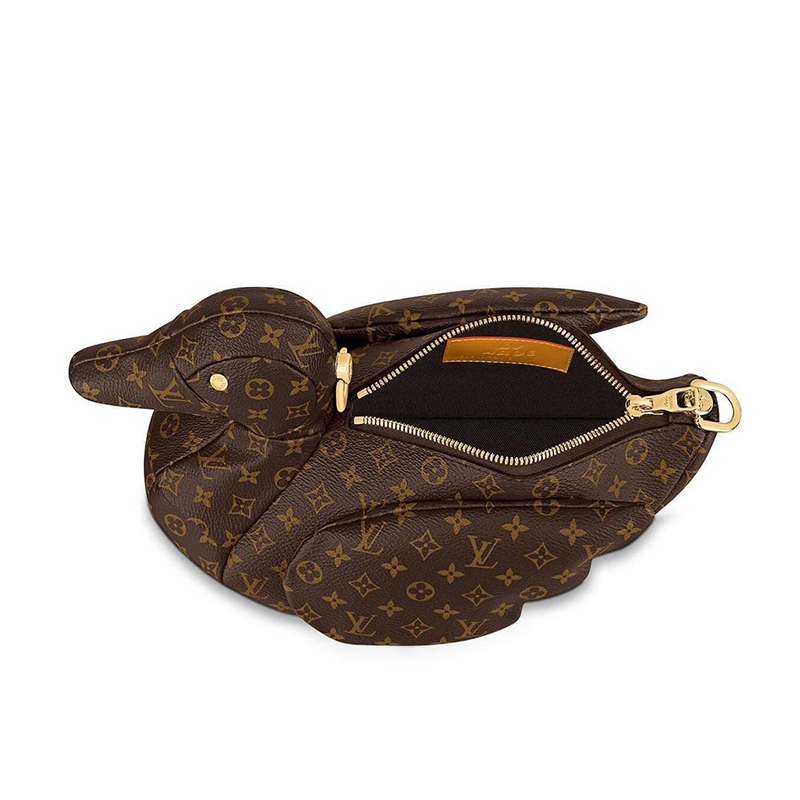 Not to worry about practical uses — this duck bag isn't just for show. Besides turning a few heads while taking it out "on a walk" while you're shopping, the centre of the bag easily opens up to reveal a spacious body to fit your personal belongings.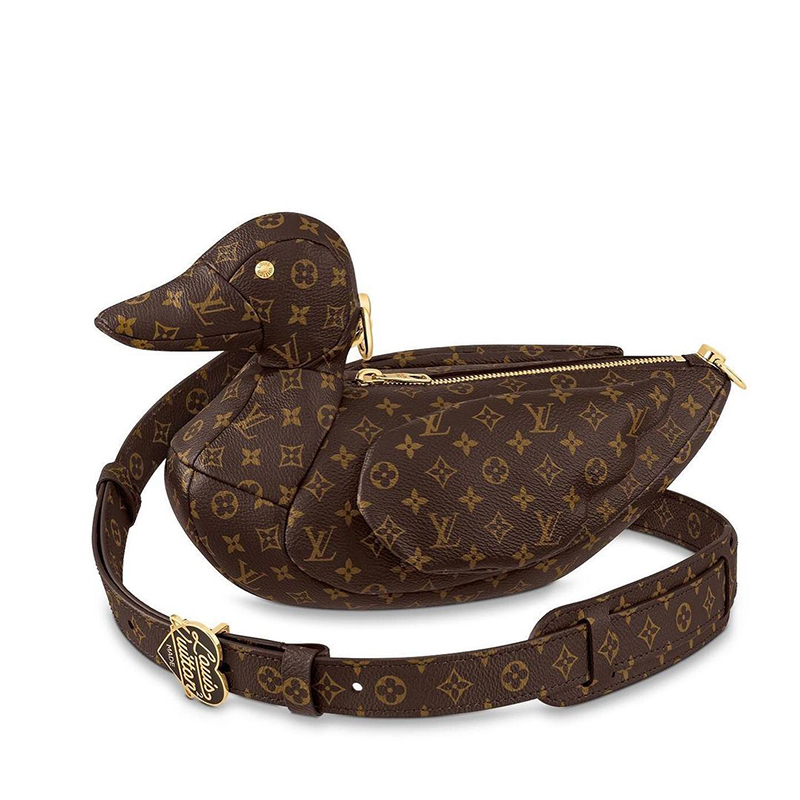 An adjustable cross-body strap can be attached to the hooks located on the duck's head and tail. No matter if you're going for a soft girl or hypebae look, its cute and chubby shape makes it easy to match any OOTD.
While the full details of this duck bag design hasn't been released yet, it is rumoured to drop in November 2021, priced at USD$4,500 (~SGD$6,080). 
Also read:
Louis Vuitton's Monogram Airplane Bag Costs US$39,000 For Frequent Flyers With Nowhere To Go
Basketball bag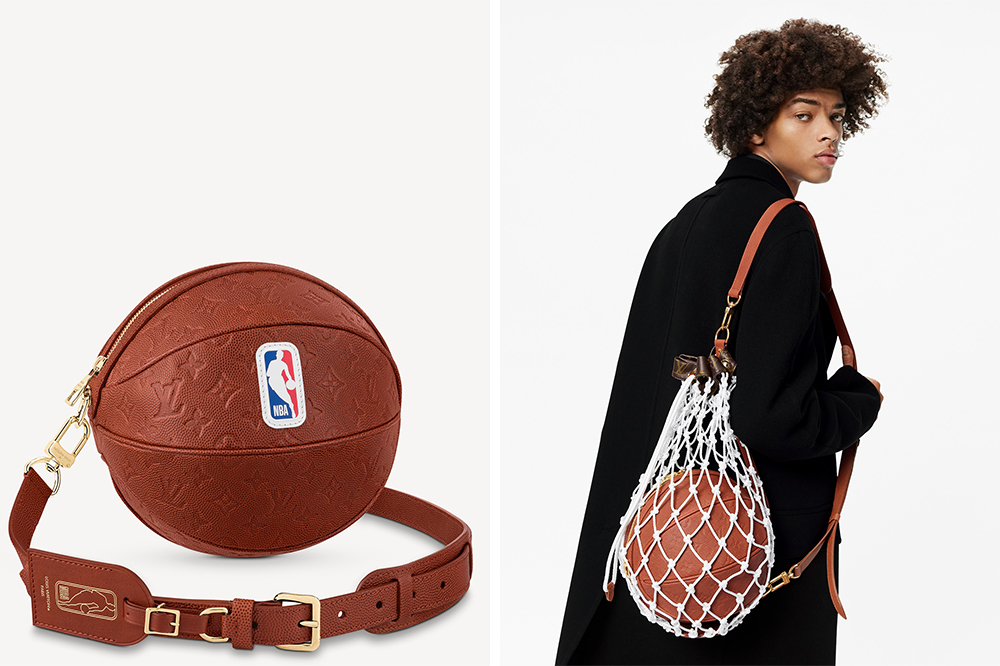 The duck bag also reminds us of Louis Vuitton's previous collaboration with NBA, where fans were introduced to the Ball In Basket bag that looked just like an actual basketball. While the saying "ball is life" holds true to most basketball fans, taking this bag out as a fashion accessory is a new way to preach this saying.
This Louis Vuitton Duck Bag Lets You Flex While Adding A Cute Look To Your OOTD
Just when we thought the NIGO and Louis Vuitton collaboration was over, this duck bag will be released as part of an upcoming NIGO 2 collection in November 2021. Stay tuned to Louis Vuitton's website to find out more information about this collection. 
Cover: Source
Also read:
BTS Look Handsome In Their New Video As Louis Vuitton's Ambassadors For Their Fall-Winter 2021 Show