Louis Vuitton Paint Can Bags
Louis Vuitton might have wow-ed us with their neon apparel and iridescent bag collections previously, but they're looking to add even more colour into your life. Enter their paint can bags ‒ the luxury brand's latest bag collection with six colourways inspired by IRL paint cans.  
The bag
Fun fact: This is not the first time Louis Vuitton designed their own collection of bucket bags, with their first that carries champagne without breaking the bottles. While their latest paint can bags don't serve the same purpose, they take bucket bags to a whole new level. 
Inspired by paint cans, the bags take after a bucket shape with dimensions of 13.5cm x 17cm x 7cm. Each bag is made of coated canvas and cowhide leather that feature Louis Vuitton's signature monogram pattern.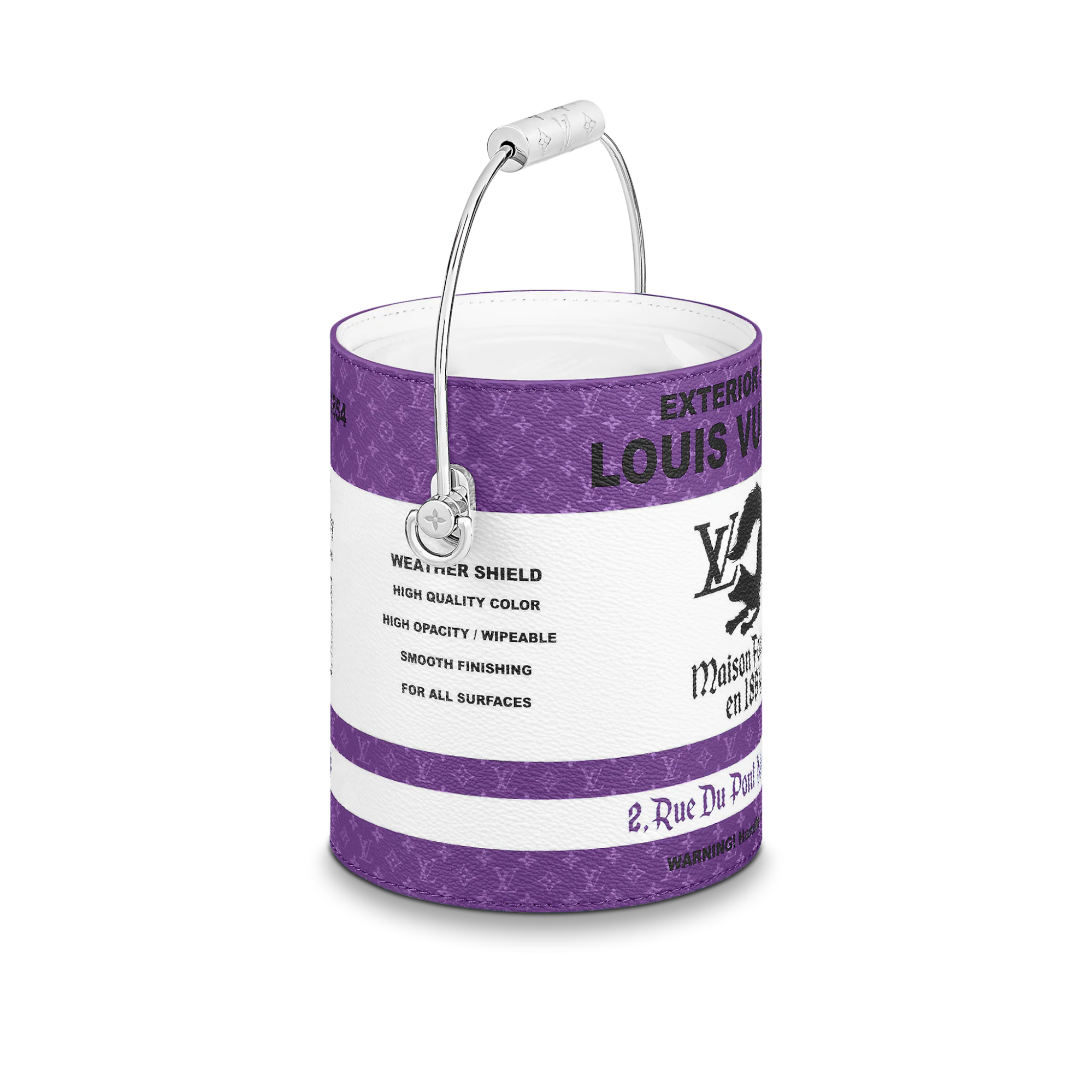 For a more realistic look, the design includes words like "high quality colour" and "smooth finishing" on the side that mimics those on an actual paint can. Near the bottom of the bag, it even reads "Warning: Handle With Care". With such a unique take on a branded item, you'd definitely want to avoid scratches or stains on your prized possession. 
Instead of a standard bag handle, note how the bag features one in metallic with the monogram motifs. If you prefer to go hands-free, you can also make use of the detachable shoulder strap for a crossbody style.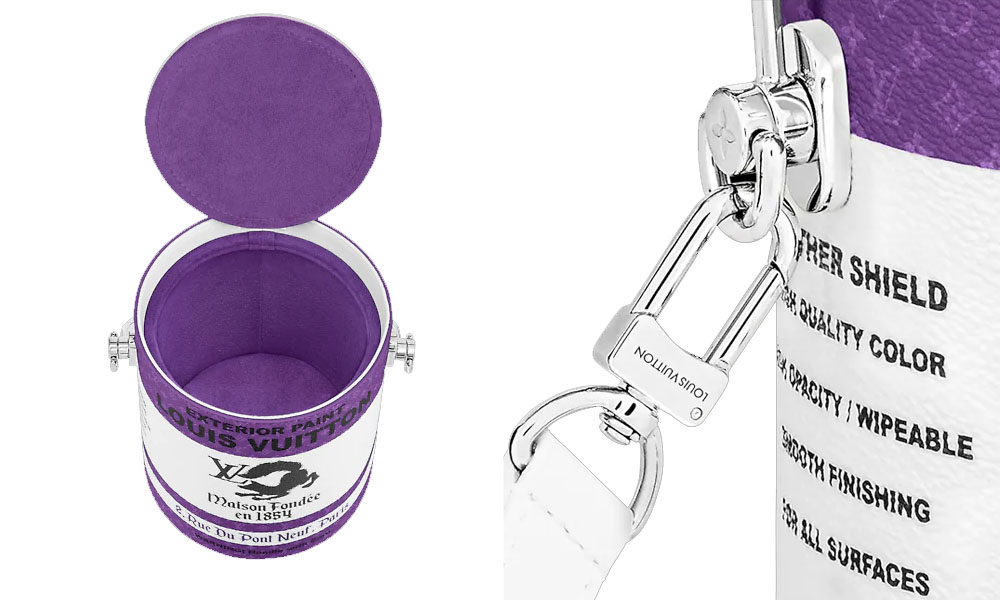 The bag opens when you lift the lid, and it comes with a magnetic closure for safekeeping your belongings. Rest assured the bag also has sufficient storage to hold plenty of personal items like a coin purse and keys.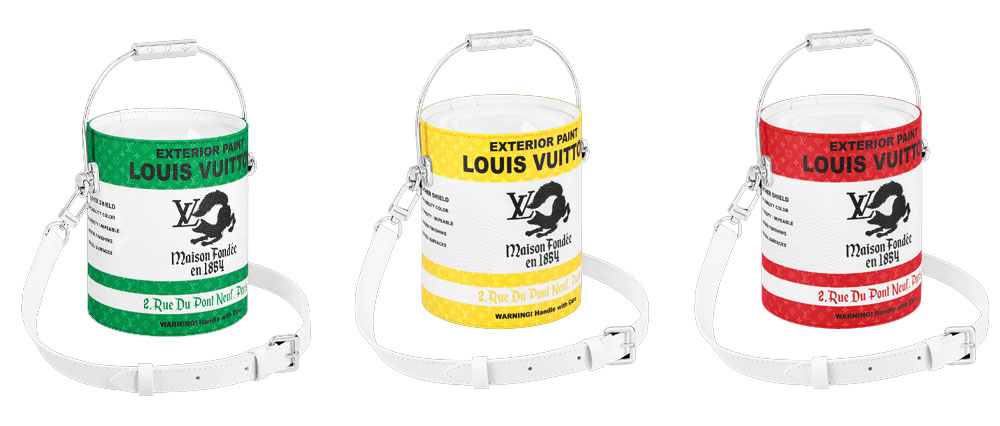 Other than purple, you can find the paint can bags in other colours like green, yellow, red, orange, and blue.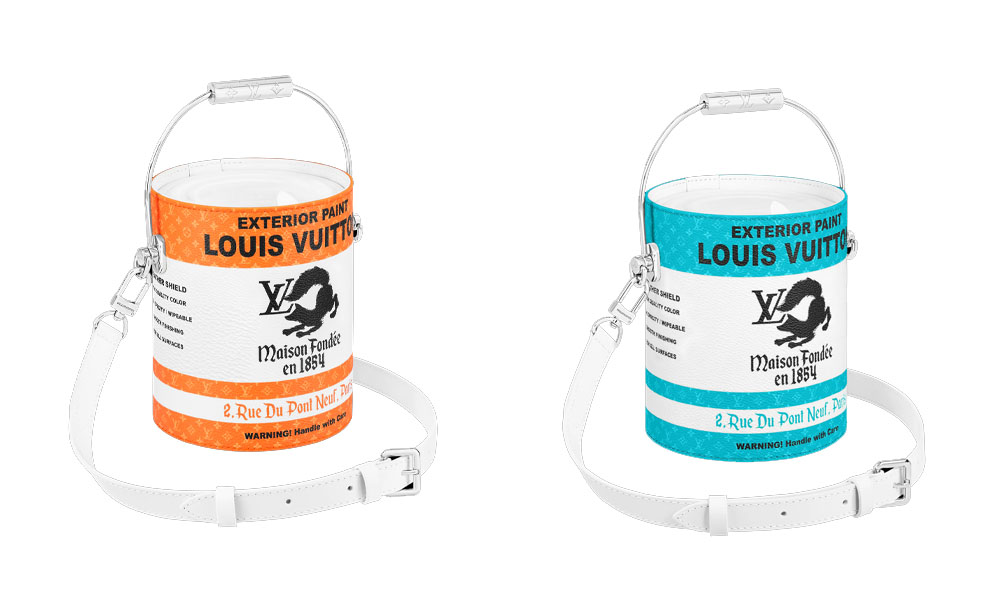 Each paint can bag retails at $3,900. 
Add A Splash Of Colour To Your OOTD With The Louis Vuitton's Paint Can Bags
If you're looking to step up your fashion game, these paint can bags from Louis Vuitton are a quirky way to make a statement. Interested folks can head over for more information on Louis Vuitton's official website, and purchase them at Louis Vuitton boutiques in Singapore. 
All images courtesy of Louis Vuitton. 
Also read: 
Louis Vuitton Has A New Summer Stardust Collection With Iridescent Bags That Add Sparkle To Your OOTD