Guinness Nitrosurge
Indulging in a pub-perfect glass of beer at home is the dream for every beer-lover. Yet, not everyone is capable of owning a beer tap for simple reasons like its expensive price tag and extra storage space. 
As an alternative, Guinness has released their Guinness Nitrosurge so you can now pour your favourite pints like a pro in the comfort of your home. 
The device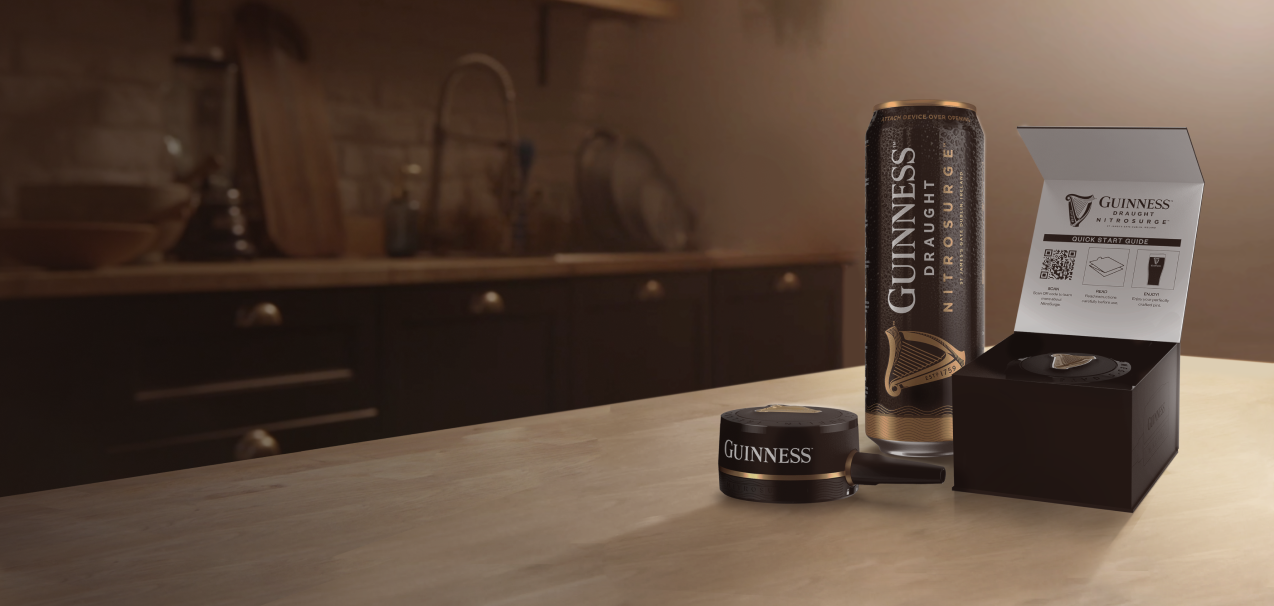 Bid farewell to days of sipping a boring can of beer when you have the Guinness Nitrosurge that easily transforms your booze into a crisp pint. The portable device fits easily into a pocket, which means you can look forward to chilling at a beach or ending your day at home with a glass of pub-pulled quality beer.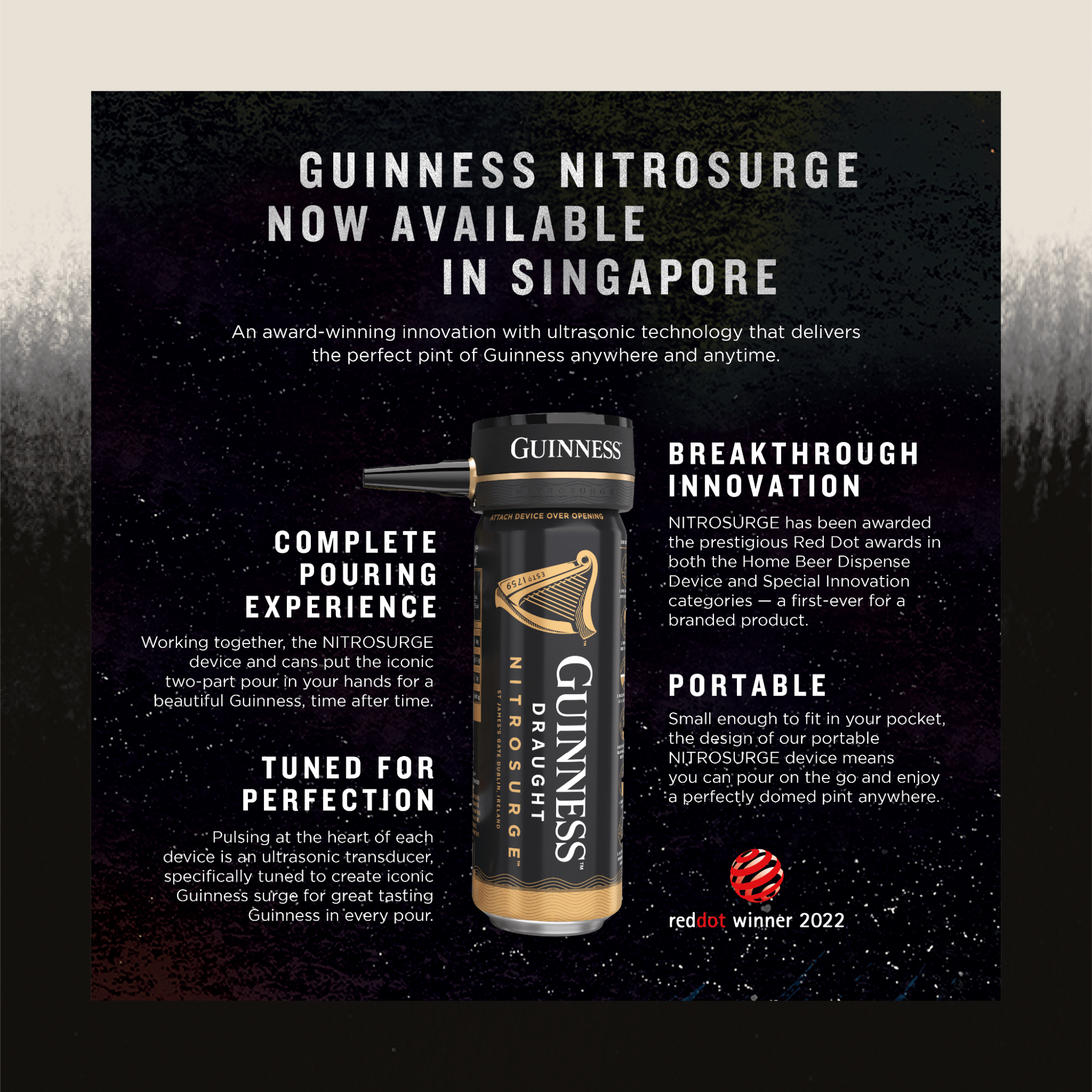 To use the Guinness Nitrosurge, you have to align the opening of a beer can to the nozzle of the device before pressing it down firmly.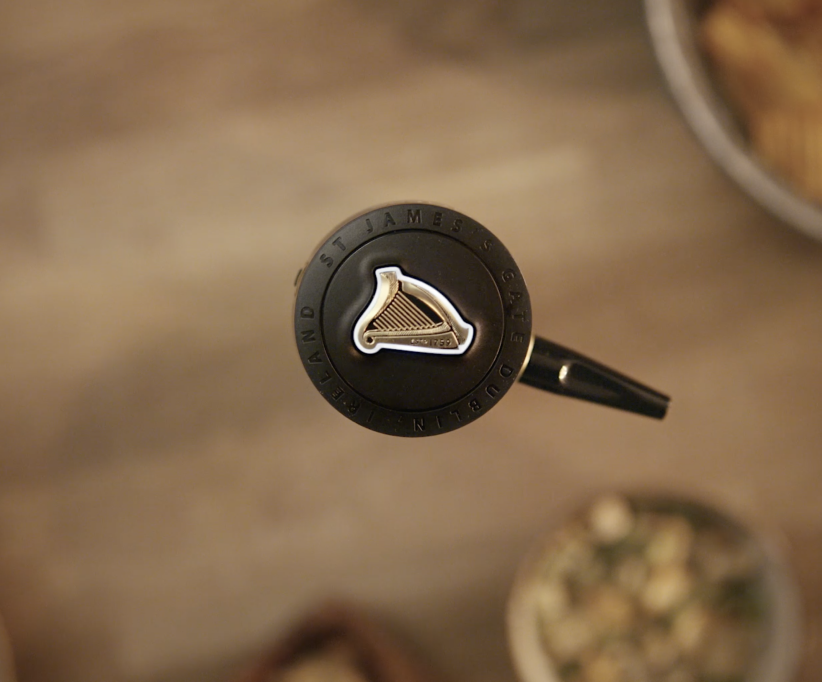 Then, hit the power button and wait for the Guinness Harp to illuminate as a sign that it is ready for use.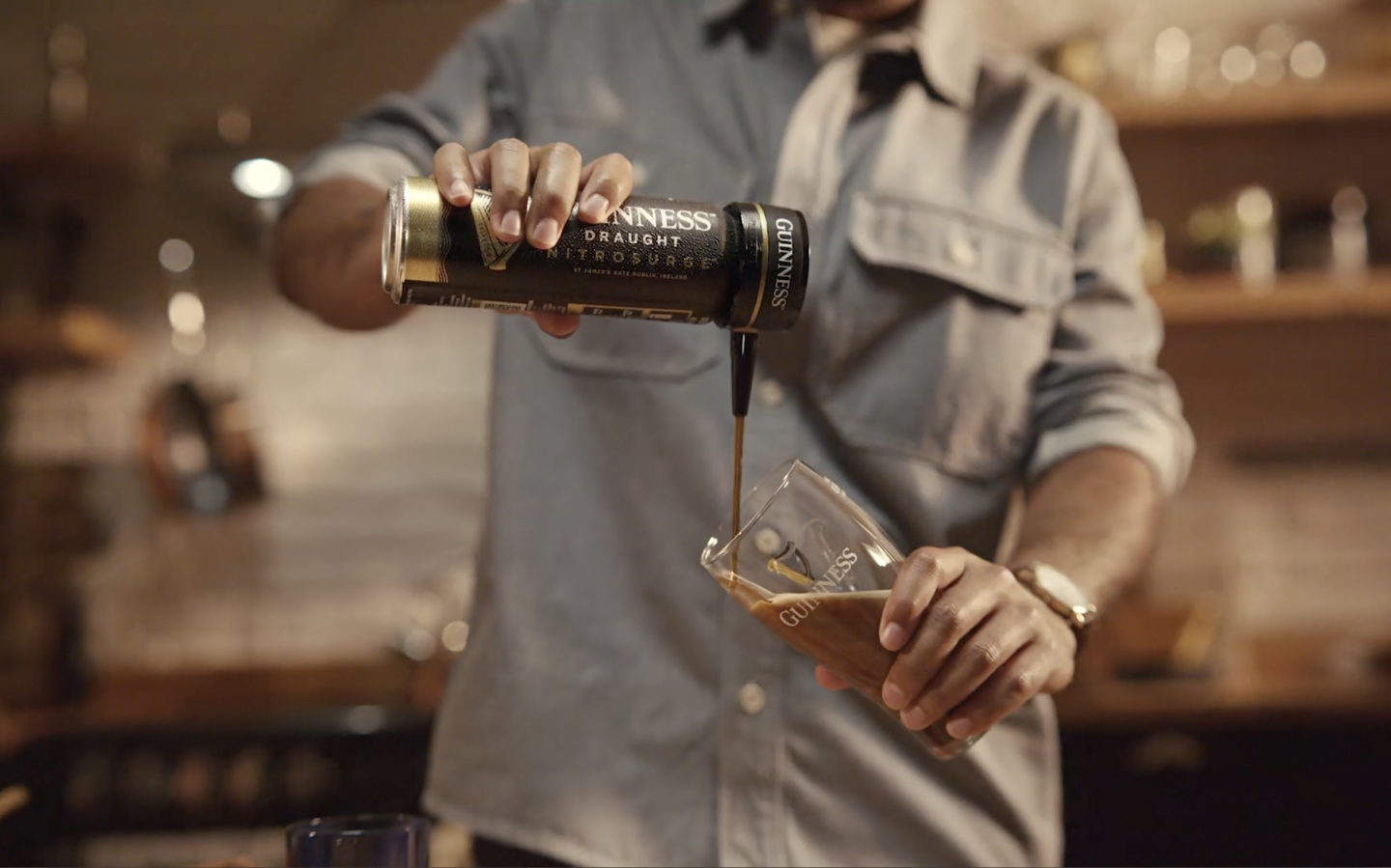 As you pour while holding the device horizontally, it will create nitrogen bubbles by pulsing with a specially tuned wavelength and frequency thanks to the use of an ultrasonic transducer. 
Once you're done, the device will turn itself off automatically, and viola, there you have your very own pub-pulled beer.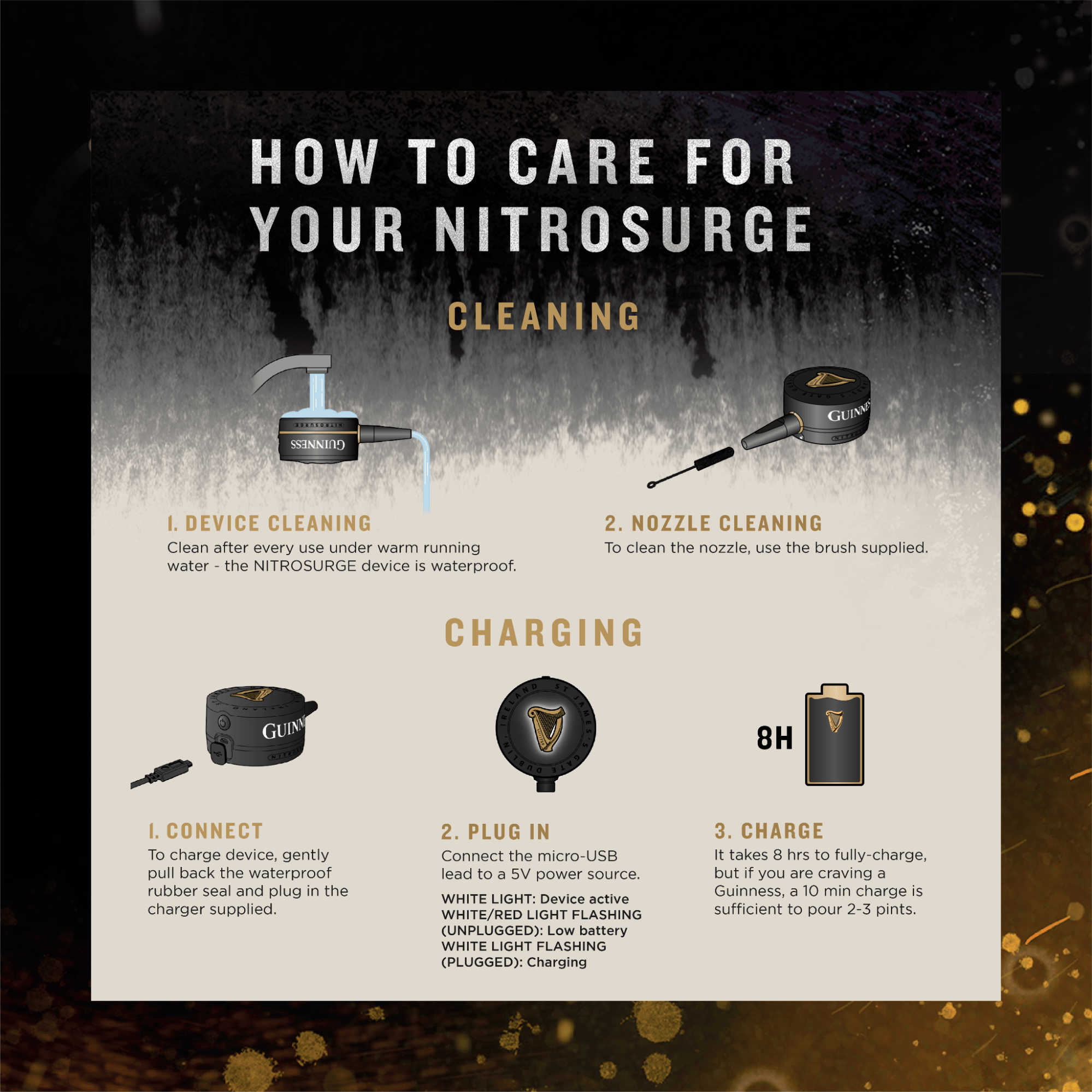 Cleaning the device is also easy ‒ you only need to run it under warm water and clean the nozzle with a brush. 
While it takes 8 hours to fully charge the Guinness Nitrosurge, no worries for those who are craving a pint of Guinness ‒ a 10-minute charge is enough for the device to pour about 2 to 3 pints. 
Enjoy Your Pub-Pulled Pints Anytime And Anywhere With The Guinness Nitrosurge
With the year-end holidays approaching real soon, perhaps you might want to bring the Guinness Nitrosurge along on your trip to satisfy your beer cravings anytime and anywhere. It also works as the ideal gift for the booze-loving friend in your group.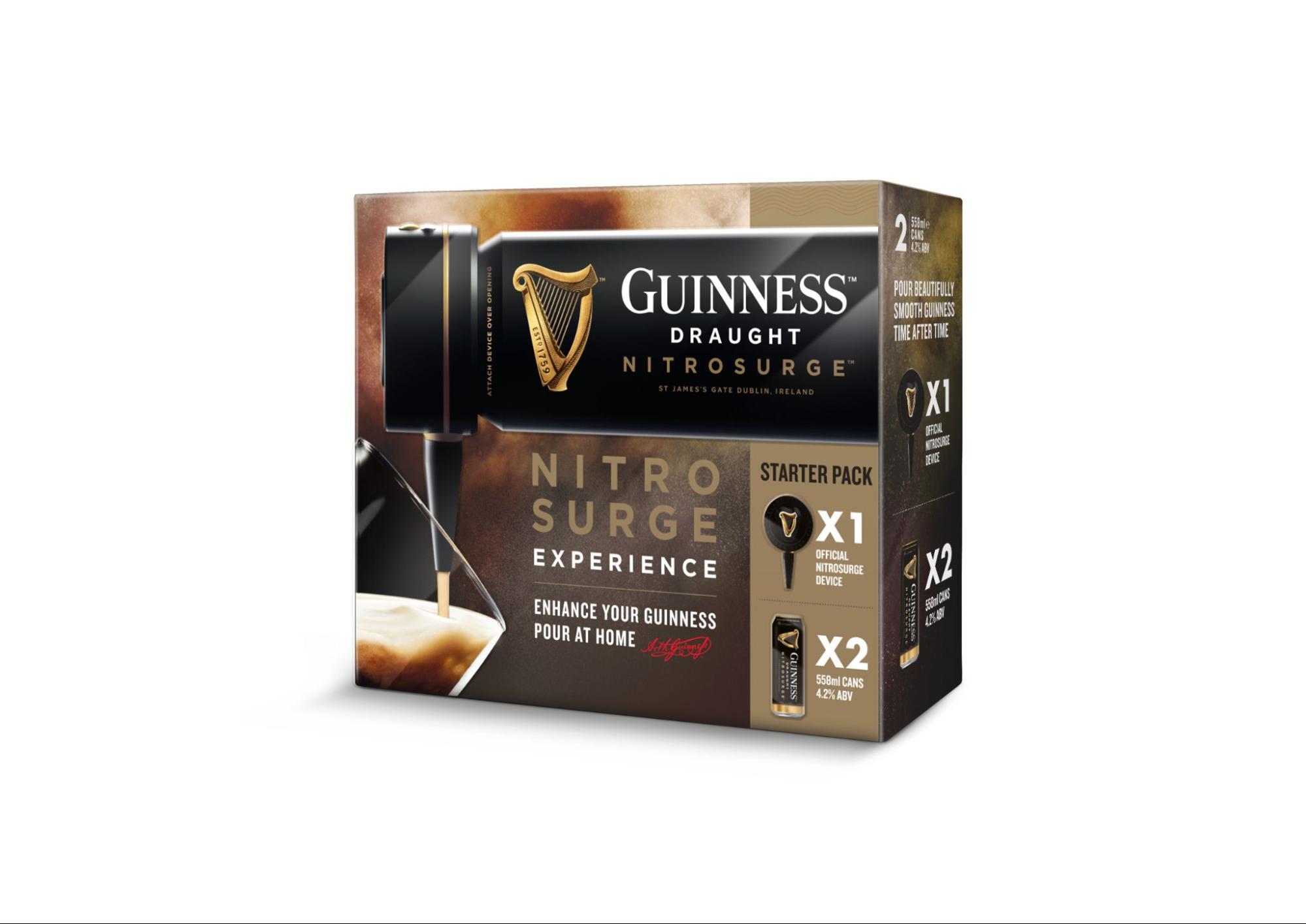 Interested folks can now head over to Shopee to purchase the Guinness Nitrosurge Starter Pack that comes with the device and two 558ml cans of beer at $48.20. To celebrate the launch of the handy device, customers will also receive a free Guinness Signature Pint Glass, while stock last. 
More information can also be found on Guinness' official website. 
All images courtesy of Guinness.
Also read: 
Prism Singapore Is The Newest Nightclub In Town For Your Year-End Party Weekend Plans