Love, Bonito CNY Collection
As we enter 2022, many Singaporeans are already getting ready for the Year of the Tiger. Apart from spring cleaning and stocking up on snacks, the preparation for CNY is not complete without a new outfit. 
This year, Love, Bonito has a CNY collection with apparel and an exclusive mahjong set, with limited sets available for purchase in Singapore. To greet the new year with a roaring spirit, read on to find out more details about the exciting CNY collection. 
The mahjong set
Mahjong is more than just a game – it bonds and connects with players across generations. With that, you can expect to impress any mahjong lover when you bring out this chio mahjong set during CNY.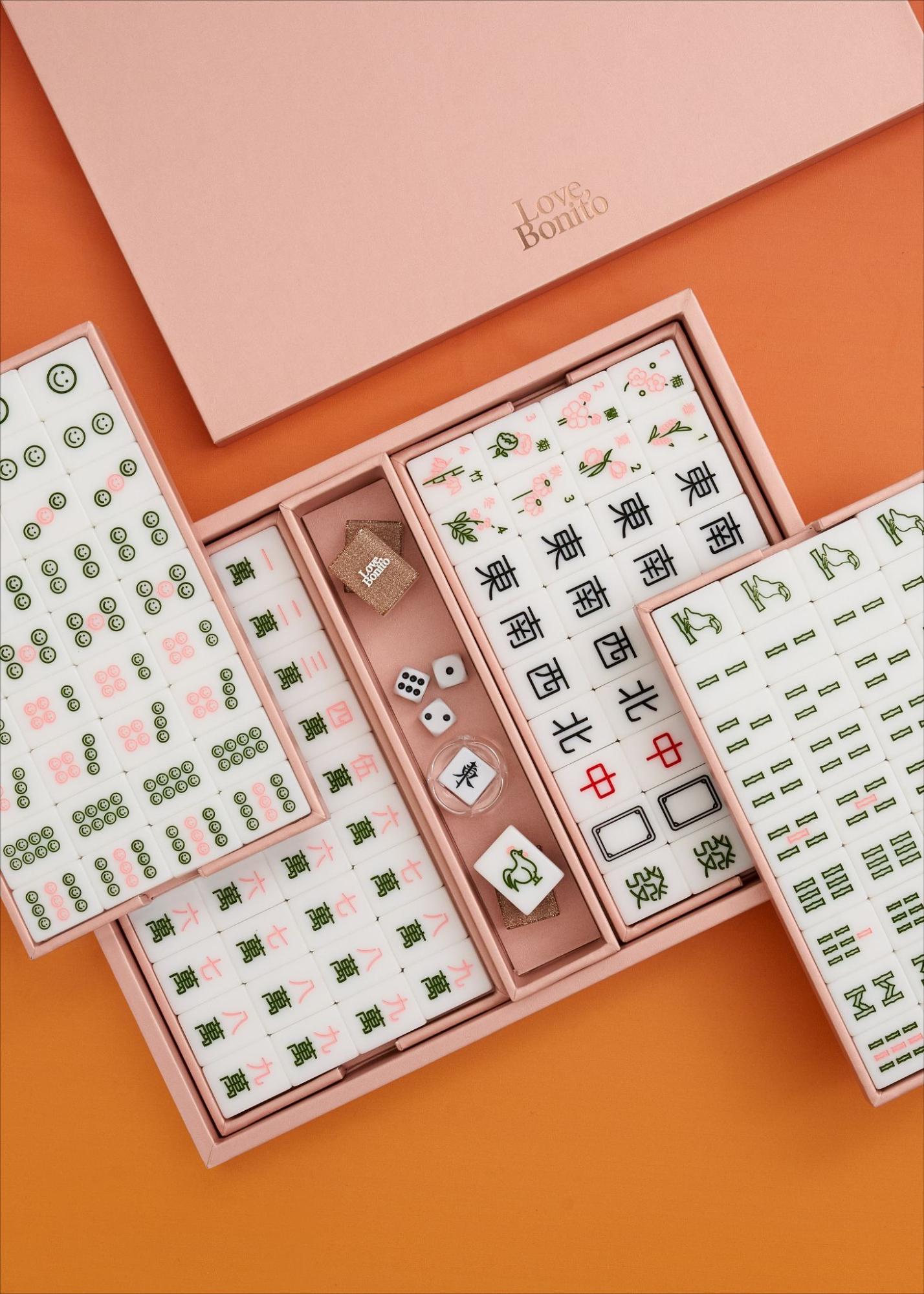 Decked in pastel peach and pine green, Love, Bonito's brand colours, the mahjong set includes 148 tiles, 4 dices and a wind direction dice.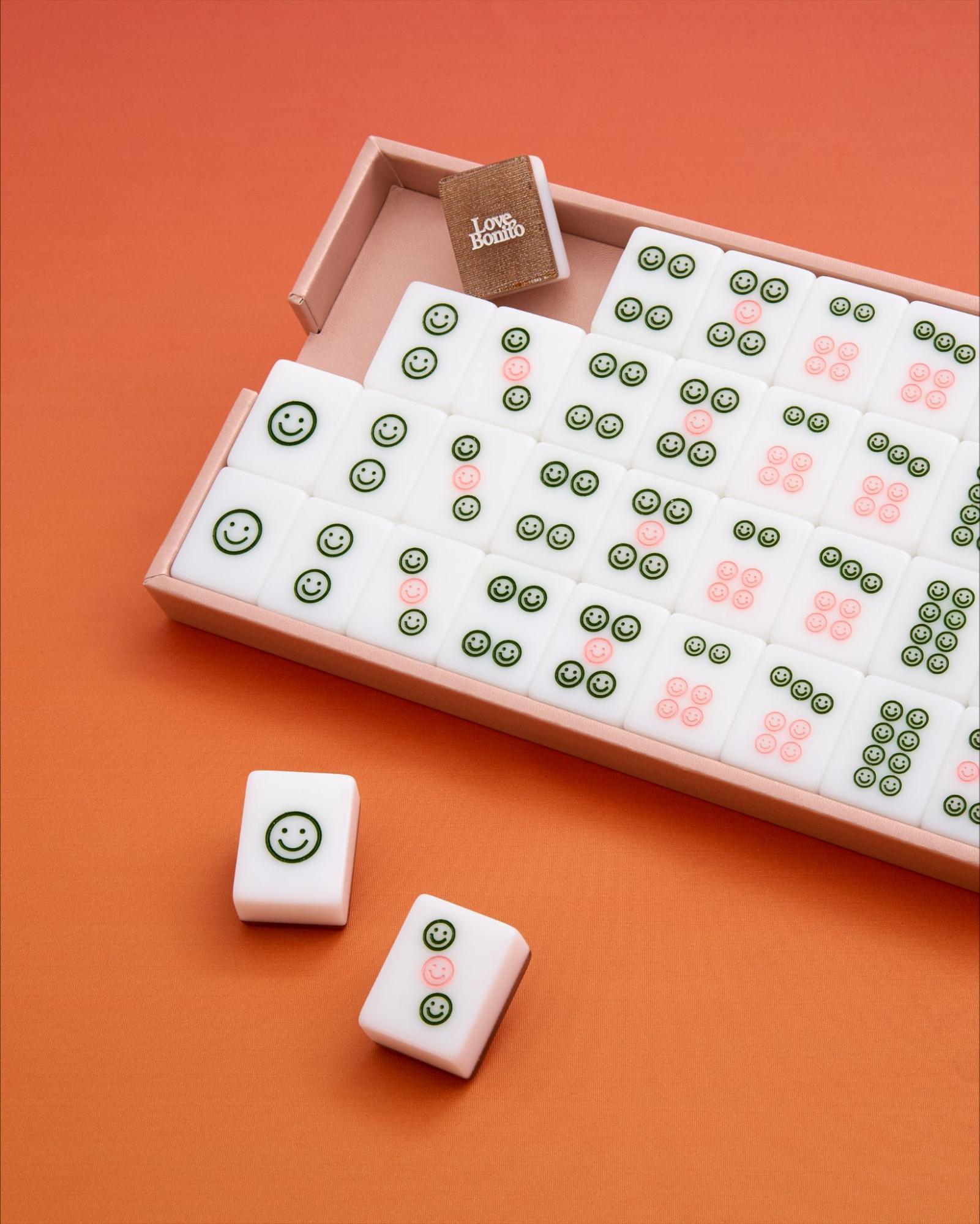 Instead of having dots on the suits tile set, Love, Bonito replaced them with their signature smiley emoticon instead. It gives an adorable touch to detail and perhaps, lifts up your mood even if you lose a round.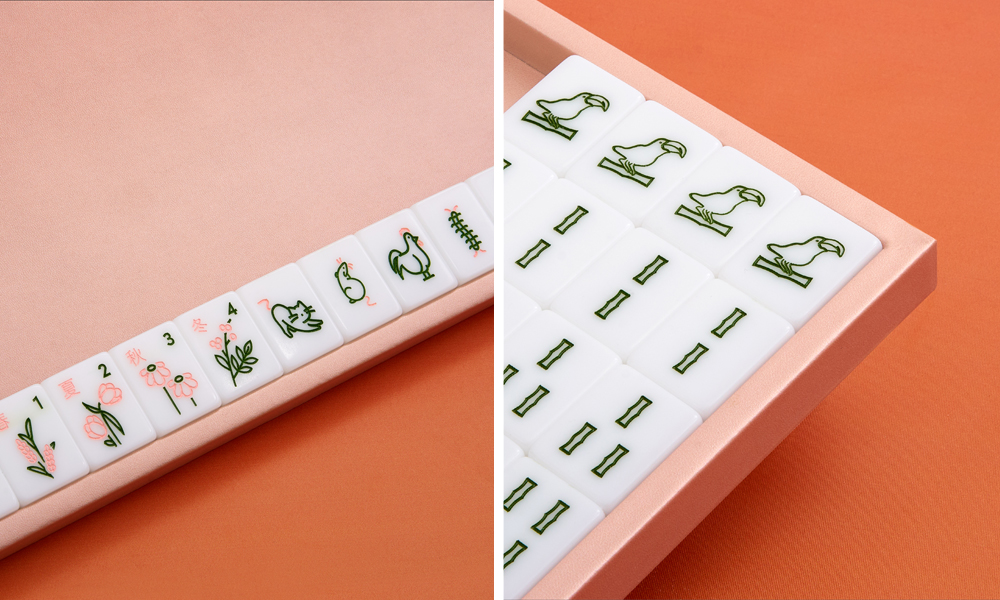 To add on, Love, Bonito also took a step back from traditional mahjong tile designs by coming up with their own version for the animal and flower tiles.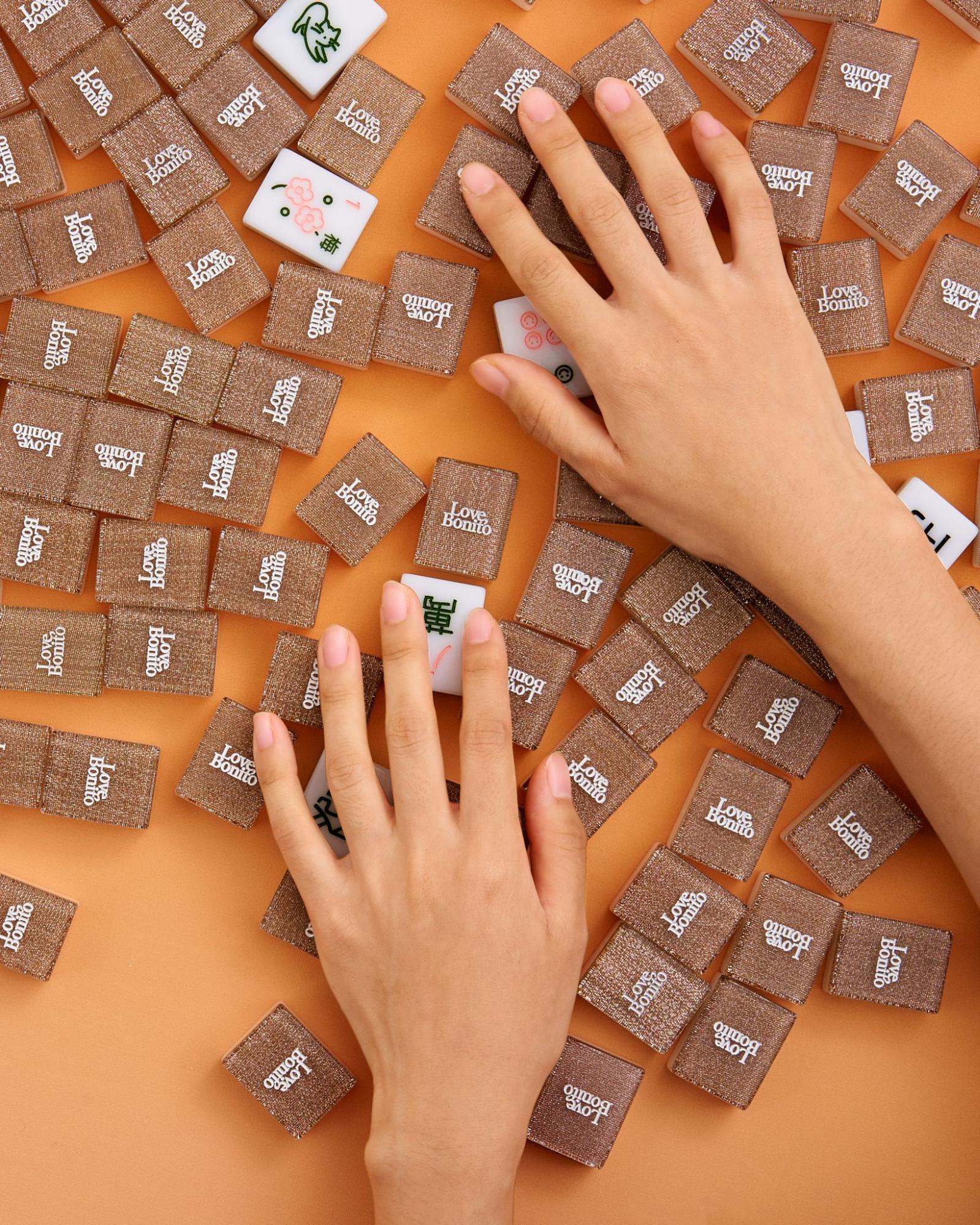 Shuffling the mahjong tiles aka dry swimming also gives you a pleasant surprise as on the back of the tiles, you'll notice a glossy glittery design. In a way, it symbolises all things good and shiny for the new year.
The mahjong set retails at $328, and will be available in-stores and online from 19 January 2022 onwards. 
Red packets and accessory trays
For those who are giving out ang paos, make your receiver extra happy this CNY when you present them using Love, Bonito's "New Beginning" red packets.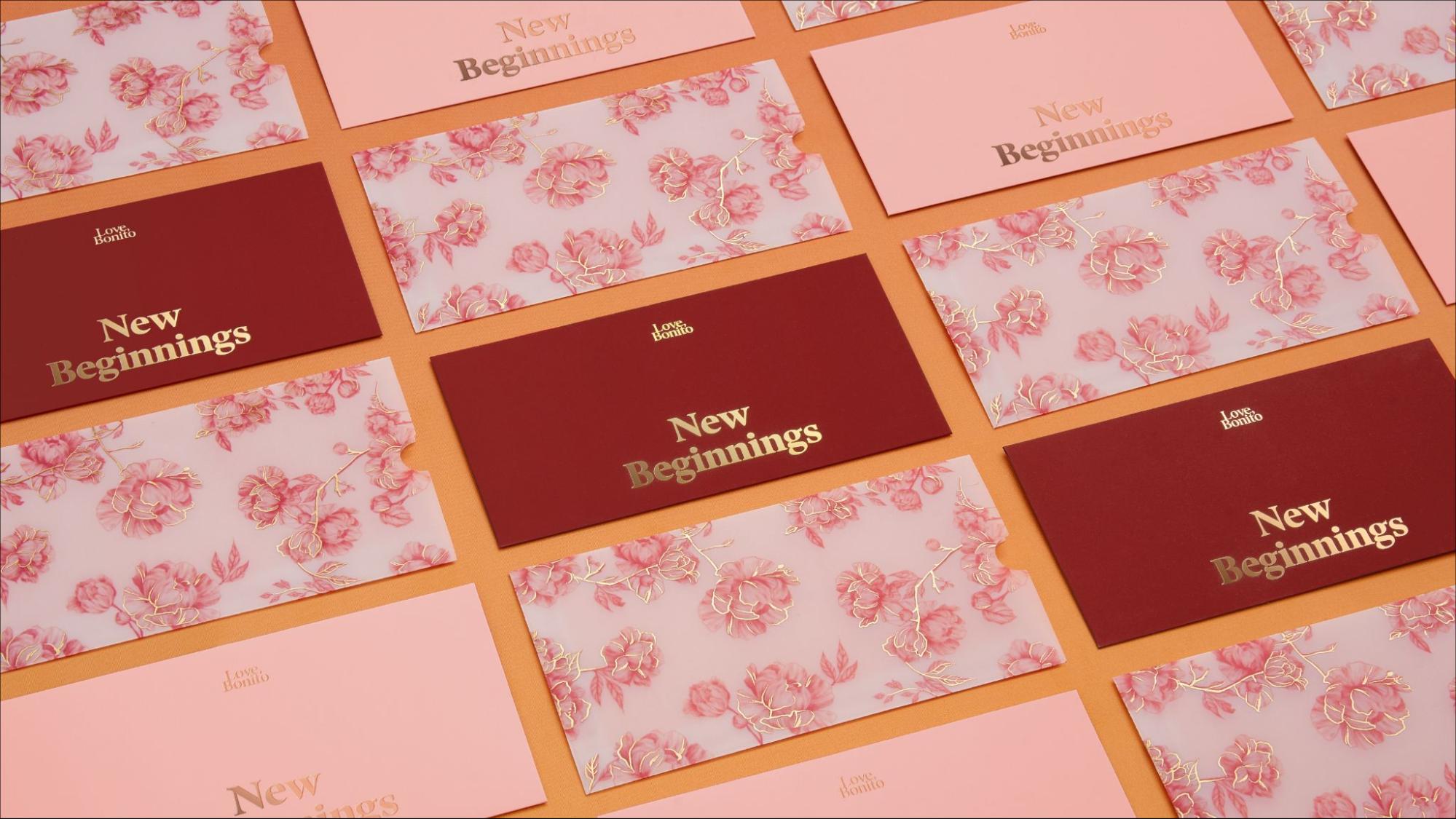 They are available in 2 different designs – red and pink – and both come with golden-accented fonts. Additionally, there's a floral-pattern paper that acts as an envelope to slot your red packet in.  These ang paos are only available for redemption in sets of 5 when you make any purchase from Love, Bonito at their outlets or online store.  
For those who spend a minimum of $120, you also get to redeem this multi-functional accessory tray that doubles as a pouch.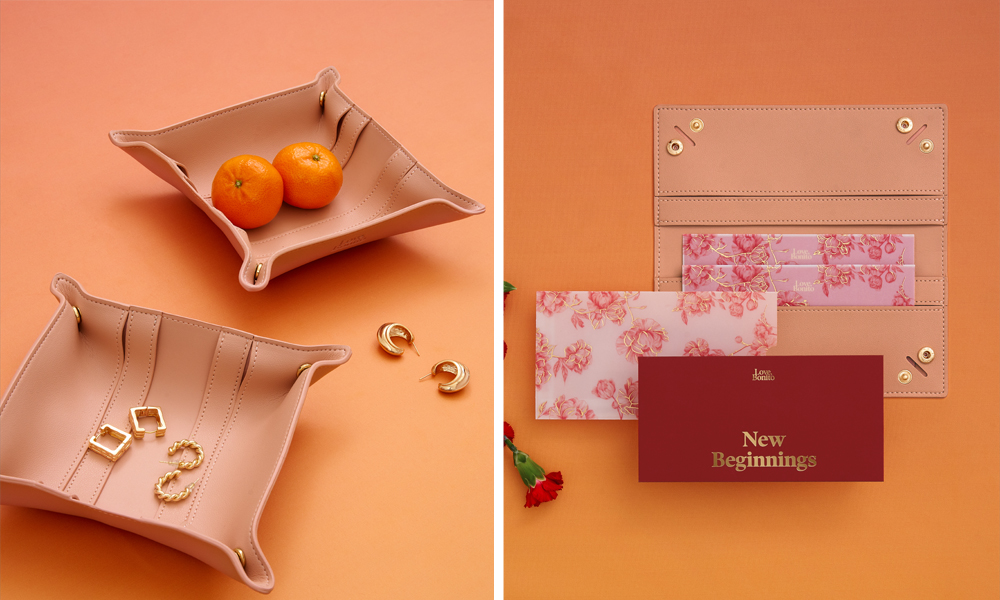 When this dandy item takes the form of a tray, it lets you store any knick knacks at home ‒ be it your house keys or tangerines. Alternatively, you can also use it as a pouch to keep your ang paos when you do house visits this CNY. 
CNY collection
If you haven't got the time to shop for new clothes, here's your chance with Love, Bonito. Their CNY collection has apparel that feature matching looks for the entire family.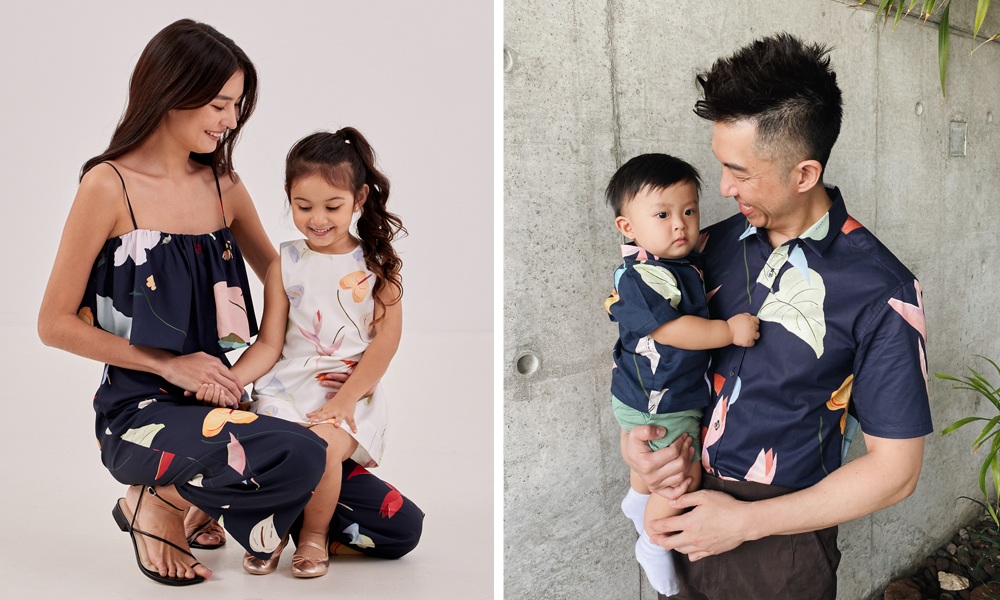 The kids and men's collections are made from an improved 100% cotton fabric for ultimate comfort, excellent for occasions when you're out and about from house to house. The apparel feature Anthurium and Heliconia flower designs and are available in sage, white and navy. 
While the colour palette for CNY is primarily red, those who prefer other colours can check out these dresses in green and yellow instead. They are inspired by kimono fabrics and feature floral motifs to provide the feeling of abundance and prosperity. 
The festive apparel are priced from $19.90 to $73.90 and to check out the full collection, you can visit Love, Bonito's official website. 
Step Into The New Year With Love, Bonito's CNY Collection
Soak in the CNY spirit when you shop at Love, Bonito for a new outfit, accessories and a limited edition mahjong set. The CNY collection is available at all Love, Bonito outlets and the official store. 
All images courtesy of Love, Bonito.
Also read: 
These Mahjong Night Lights Let You Manifest Your Gaming Luck Before Your Sessions