Mahjong Night Lights
Besides catching up with relatives, munching on snacks and receiving ang paos, a highlight of CNY is also playing mahjong. Before you greet the other players for a "showdown", there are now mahjong night lights to help you manifest your gaming luck the night before. Read on to find out more about these night lights inspired by actual mahjong tiles.   
The design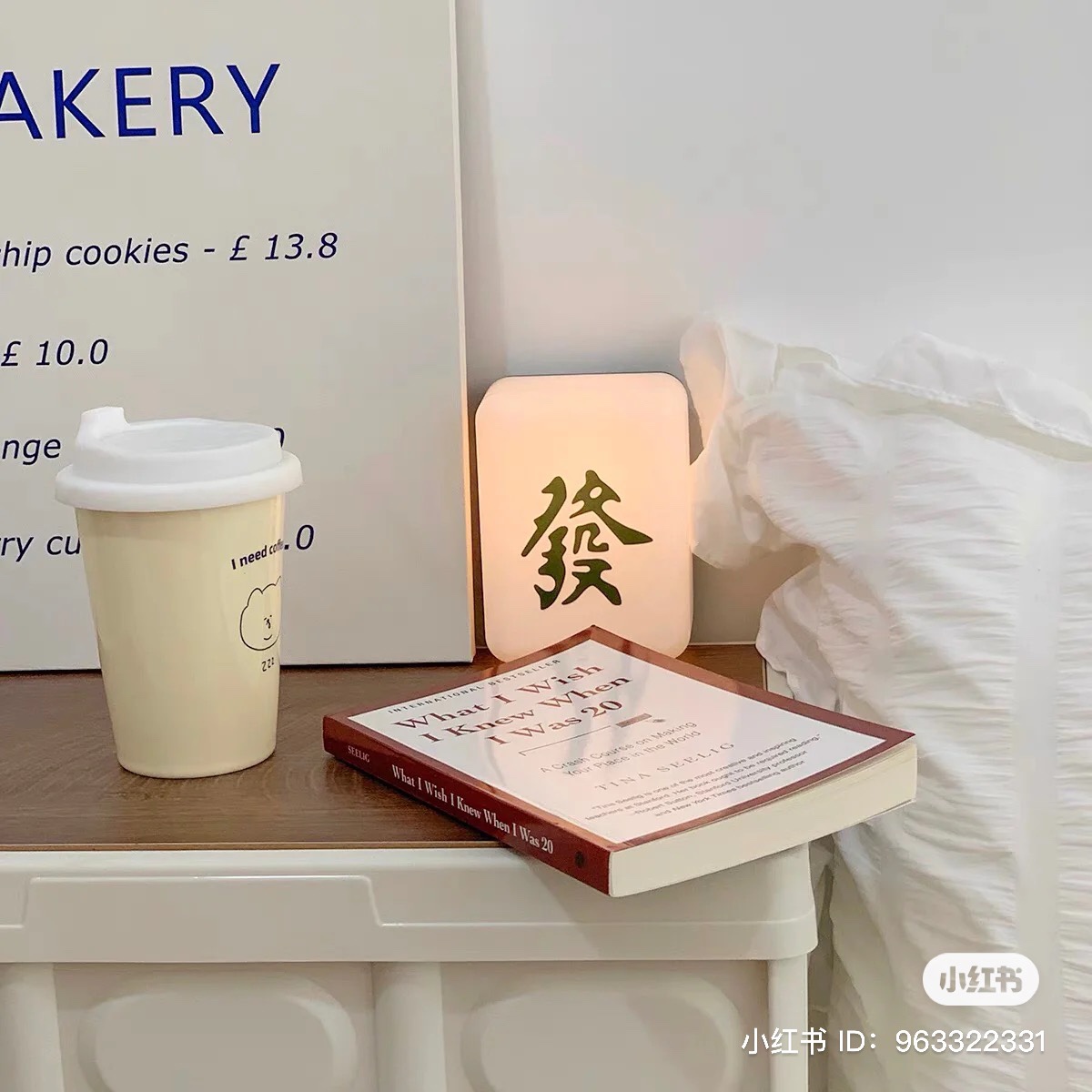 Source
The night light brings to mind a mahjong tile at first glance as it is literally shaped like one, but bigger. With dimensions of 12.5cm x 9cm x 6.5cm, you can have it placed on your bedside table or desk without worrying that it takes up too much space.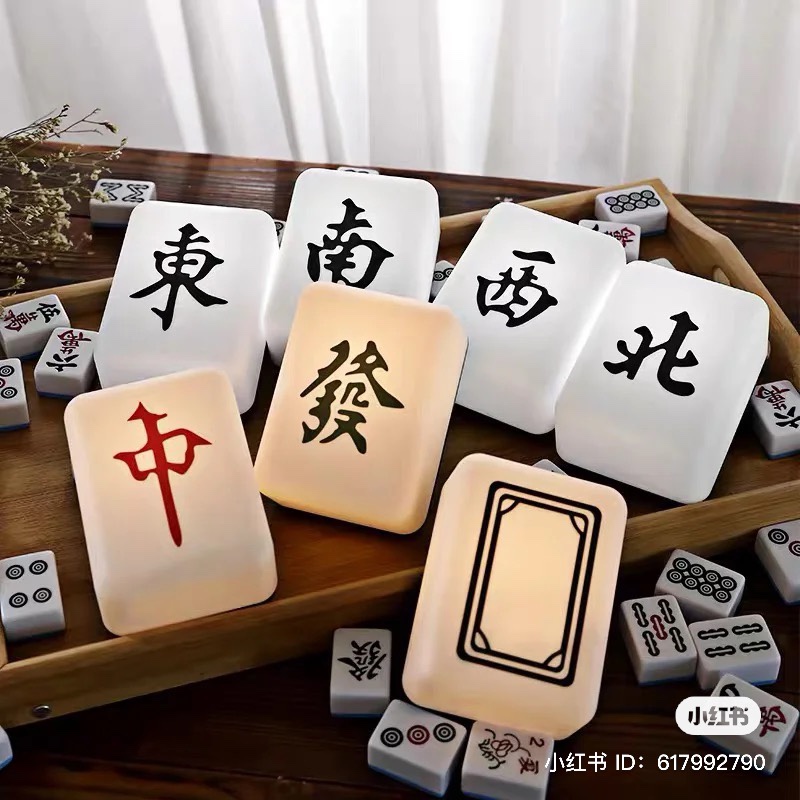 Source
With the Year of the Tiger approaching in less than a month's time, it is no surprise that many people are wishing for better fortune in the new year. Since the mahjong night light offers up to 24 different designs, you can opt for the one that reads fa in Chinese ‒ a contraction of fa cai aka becoming rich. 
Other designs also feature mahjong tiles from the winds, characters and suits.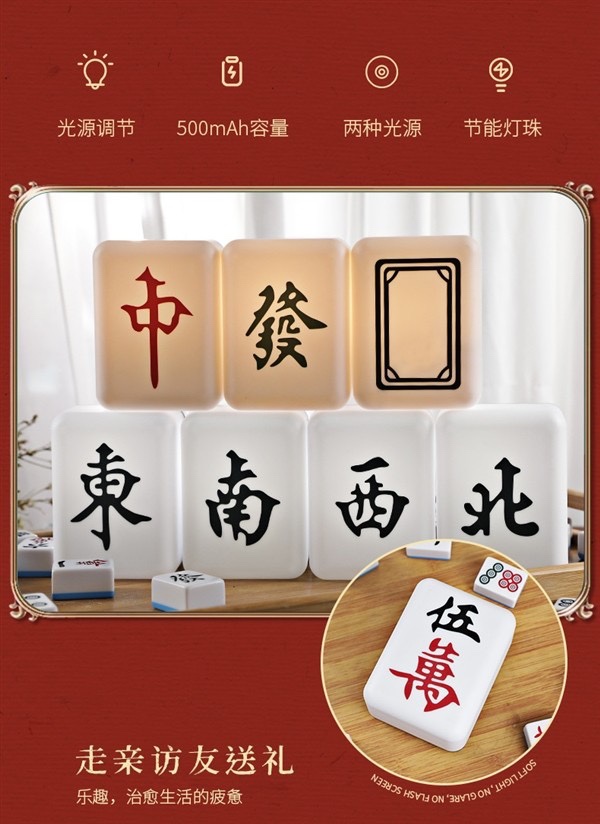 Source
Equipped with two light modes, white and yellow light, you can switch between them according to your preference. For instance, the yellow light is more soothing to the eyes especially if you happen to wake up in the middle of the night.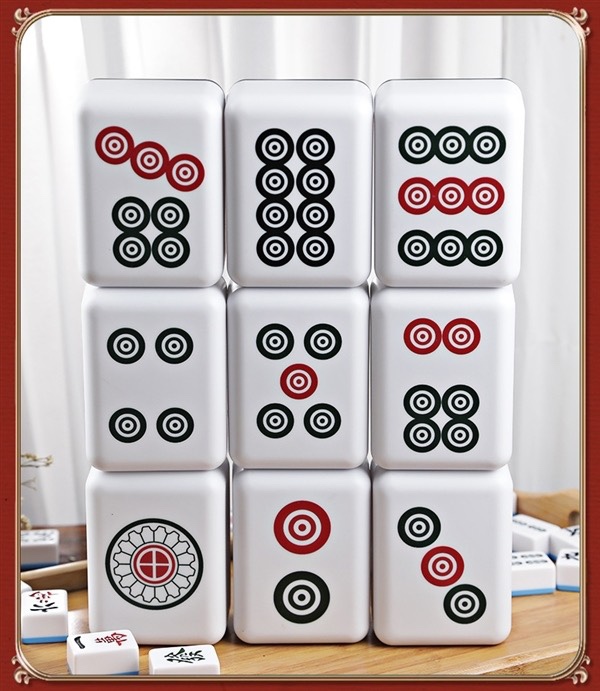 Other mahjong tile designs are also available
Source
Once the 6-hour battery life runs out, you can charge it easily using the cable provided. As also mentioned on the instruction sheet, it takes up to 2 hours for a full charge.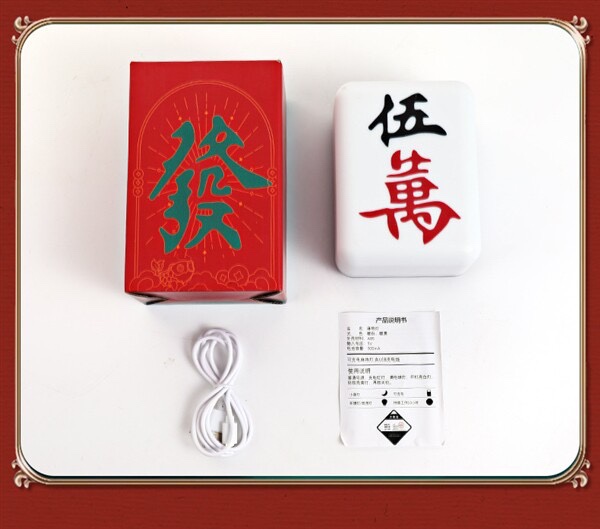 Source
If you're planning to get this night light for yourself or as a gift for a fellow mahjong lover, it comes packed in an auspicious red box ‒ for that extra huat.  
These Mahjong Night Lights Are Great As Gifts For A Mahjong Lover
For the next mahjong gathering with your kakis, why not give them these mahjong night lights as presents to welcome the new year. Each mahjong night light retails at RMB34.17 (~S$7.30) and you can purchase them on Taobao. 
Also read: 
These Pocket-Sized Mahjong Perfumes Will Give You A Winning Scent When You "Pong" & "Zi Mo"