Love Is Blind Japan Lessons
The hype for Single's Inferno might have faded, but other Netflix reality dating series are still going strong. As an avid fan of such shows, I got hooked onto Love is Blind Japan easily, and it provided me with yet another perspective of love and relationship. 
For the unacquainted, Love is Blind Japan is a reality dating show with a unique catch ‒ the contestants only get to see each other IRL after a successful match and proposing. While this rule sounded ridiculous to me at first, it later made me understand the different factors in a relationship better. Here are 15 love and life lessons that I took away from finishing the show.
Warning: Spoilers for Love is Blind Japan ahead, proceed at your own risk if you've yet to watch the reality series!
1. Age is just a number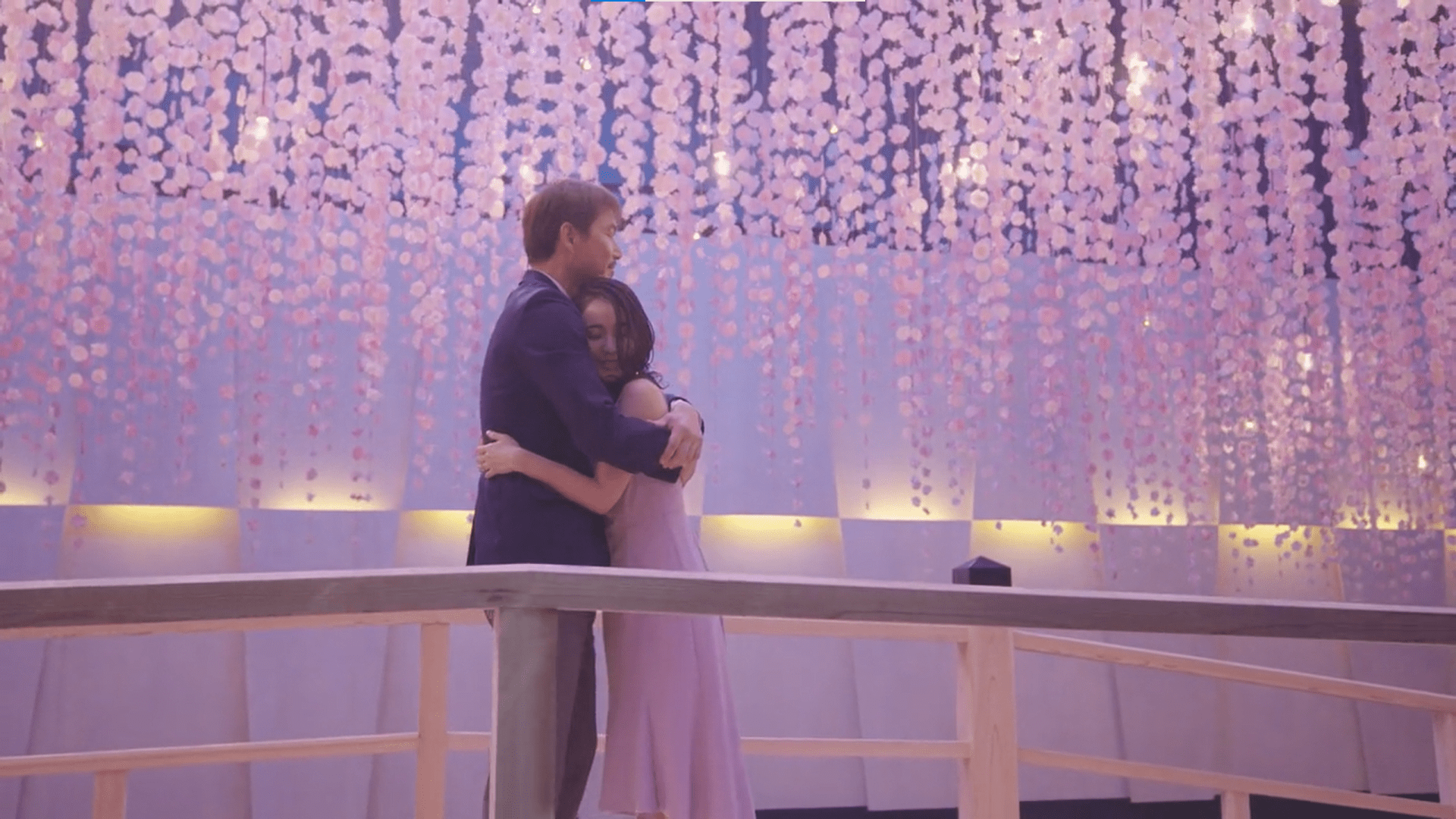 I had to make sure I saw Shuntaro's introduction video correctly, as the subtitle introduced him as a 56-year-old. Normally, a reality dating show would feature contestants in their 20s and 30s, so it was surprising to see someone in their 50s. Apart from his age being a shock factor, Shuntaro even managed to win the heart of Ayano, a 30-year-old corporate worker over the series. 
Their age gap of 26 years proves that age is nothing but a number, and it is possible to find love even when two people are at different stages of life. 
2. Someone who truly loves you will accept who you are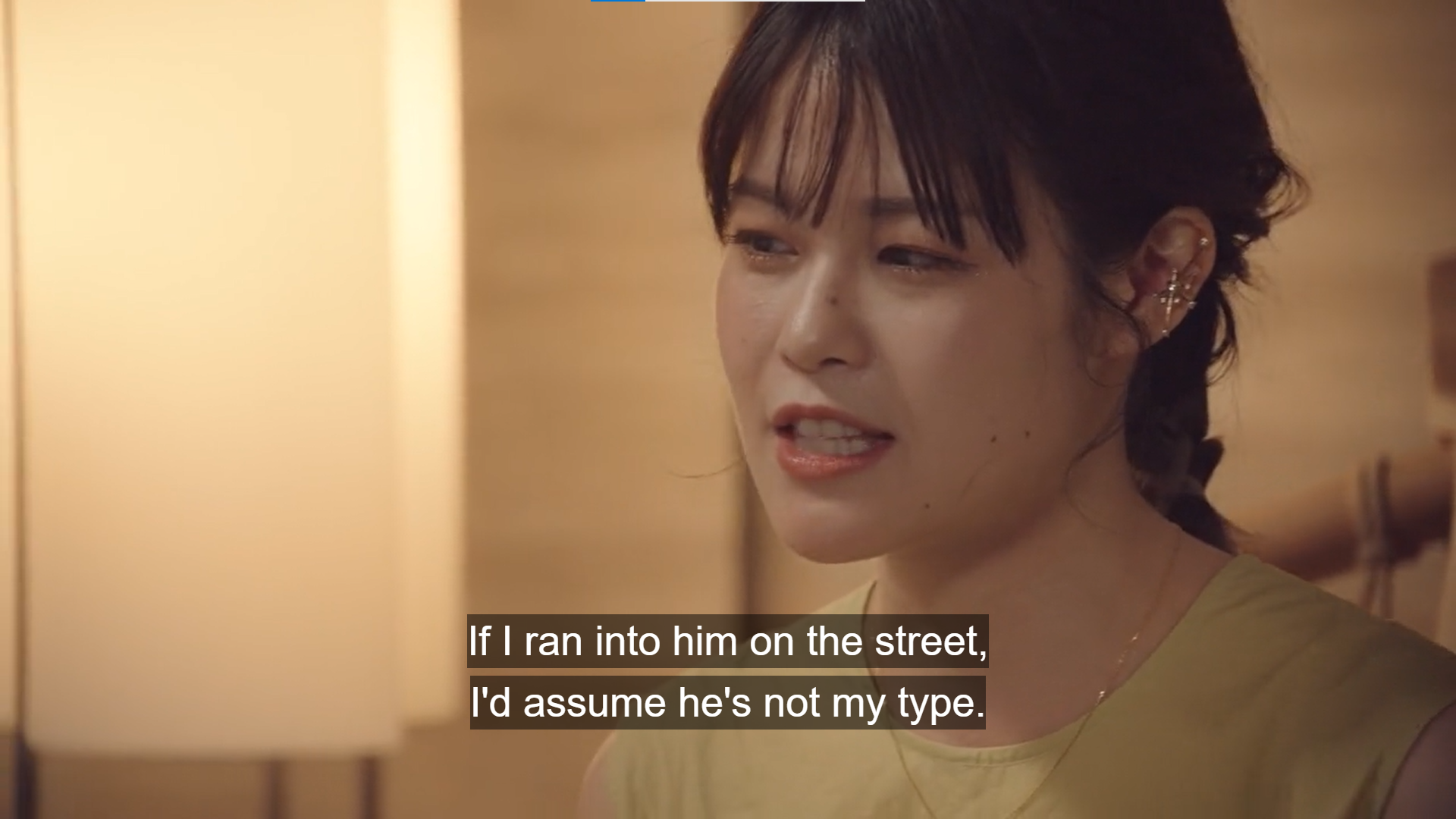 Motomi sharing her first impression of Ryotaro
Physical appearance is no doubt a contributing factor for many to decide if they want to pursue a relationship with another person. But in Love is Blind Japan, contestants didn't get to experience such a privilege. Through the love story of Motomi and Ryotaro, they show that true love exists beyond superficiality. 
Ryotaro's blond hair and "scary" appearance surprised Motomi when they first met, but she later realised that his looks didn't fully represent who he really is. Furthermore, he was accepting of the fact she is a divorcee, assuring her that he was fine with her past. 
This was a touching example that when someone truly loves you, neither your appearance nor your past will matter at all. 
3. Thoughtful actions will win hearts
Although the contestants didn't get to see each other's faces in the pods, they were still allowed to exchange gifts or letters. 
When Midori wanted to know Wataru's feelings for her, she made a compilation of notes of their conversations. Not only did it show how attracted she was to him, but it also revealed how serious she was about a relationship. In the end, the thoughtful and sweet action became the deciding factor for Wataru to choose Midori. 
Apart from the above example, couples like Ryotaro and Motomi also exchanged letters to each other when they were still talking to each other in the pods. 
4. It is possible to find love even after a failed marriage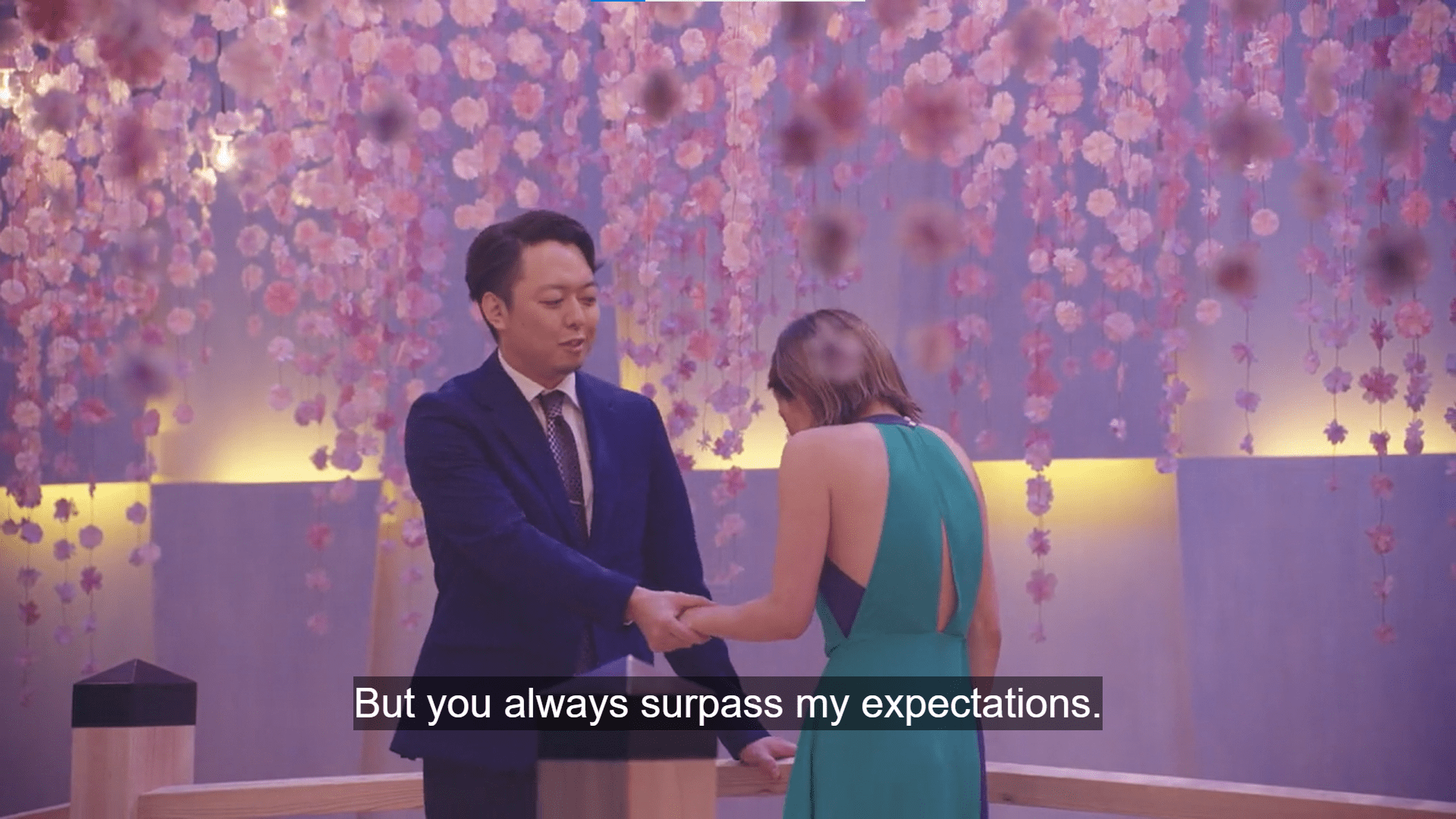 Wataru, a divorcee, proposing to Midori
Marriage doesn't guarantee bliss, and sometimes, divorce still happens. While there is nothing wrong with trying to find love as a divorcee, it is surprising to see contestants like Motomi and Wataru being open about their failed marriages on Love Is Blind Japan.
Such diverse contestants suggest the reality of today's society, and also how difficult it is for them to find partners who are willing to accept their background. Perhaps that is why when Motomi and Wataru managed to find respective partners who are accepting of their past, many viewers felt happy and relieved – me included.  
5. Cohabiting before marriage is important
Mori and Minami sharing their feelings after cohabiting
Dating and living together as a couple are totally different things, as you get to find out if any domestic habits clash. After the final 8 couples began to live with each other, many of them ended up calling off their engagement. The reasons? Their differences in personalities and way of living.
Using Mori and Minami as an example, they used to be a sweet couple in the pods and during the vacation trip. However, when they started living together, they realised how incompatible they were. Minami was overwhelmed by the number of clothes Mori brought over, and Mori was taken aback by the picky rules that Minami made. 
As a result of their differences, Minami was affected emotionally to the extent that she didn't want to be filmed. Perhaps before saying "yes" for life, you might want to cohabit with bae to see if both of you suit each other's living styles first. 
6. You need personal space in a relationship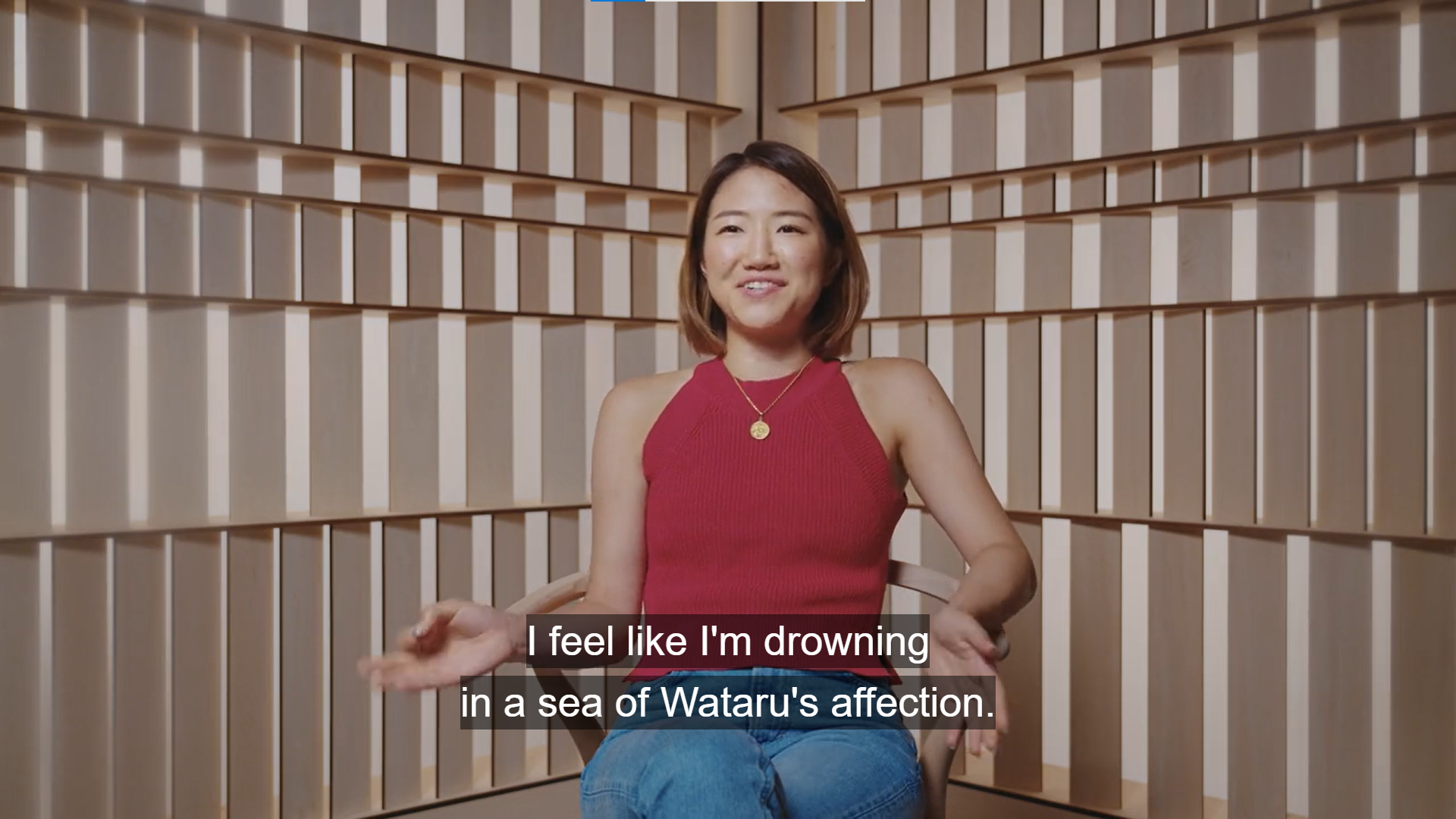 Sticking to your partner 24/7 might not necessarily mean a good thing, as everyone needs their personal space and time. As Wataru and Midori both WFH, the latter felt that she was drowning from Wataru's affection, desperate for some space and time on her own.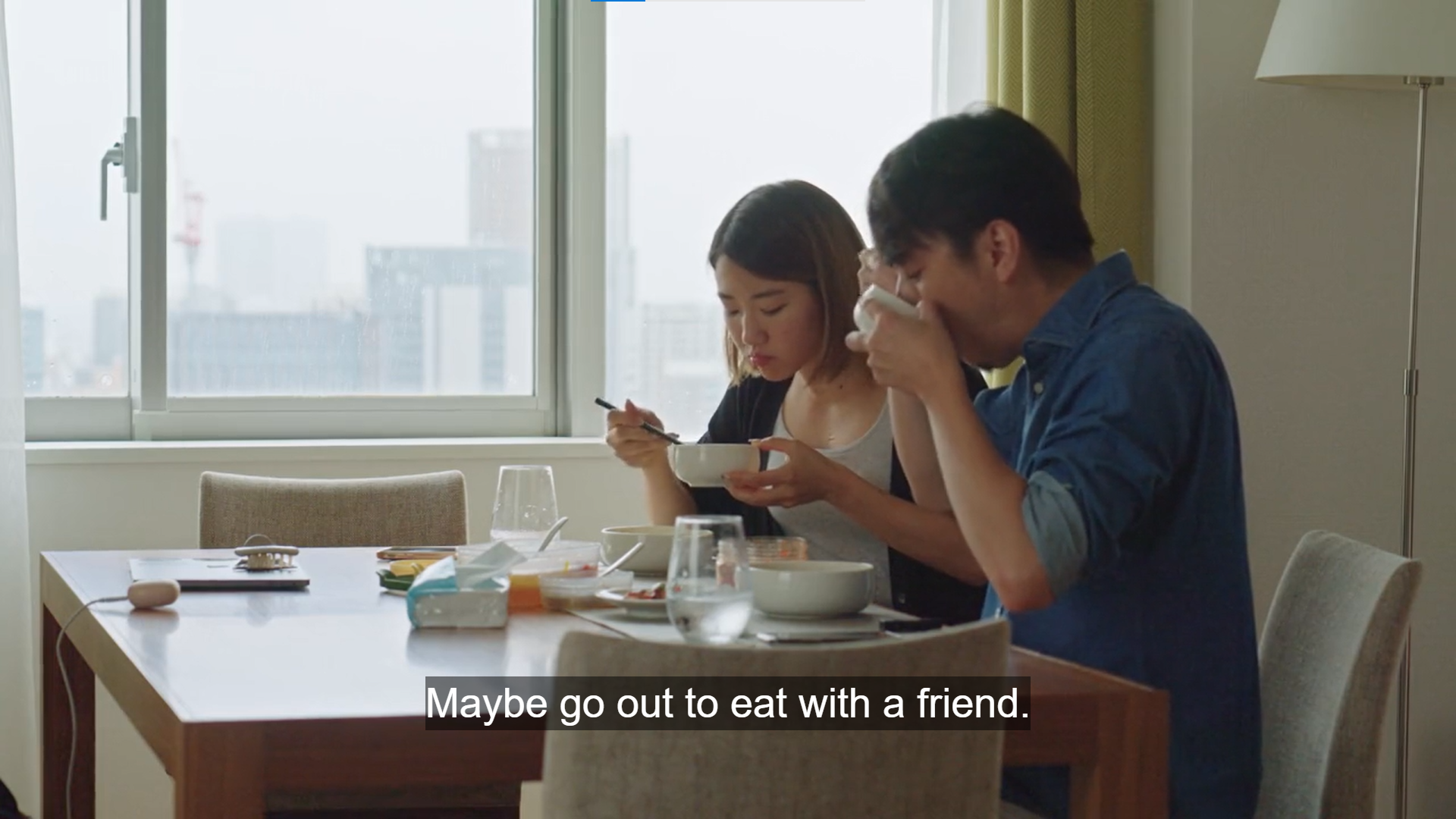 To resolve the issue, Wataru suggested that she go out to meet her friends. This thankfully helped to improve their dynamics, with Midori feeling refreshed and excited to see Wataru again after her girl's night out.
7. It is sometimes better to leave some mystery for your partner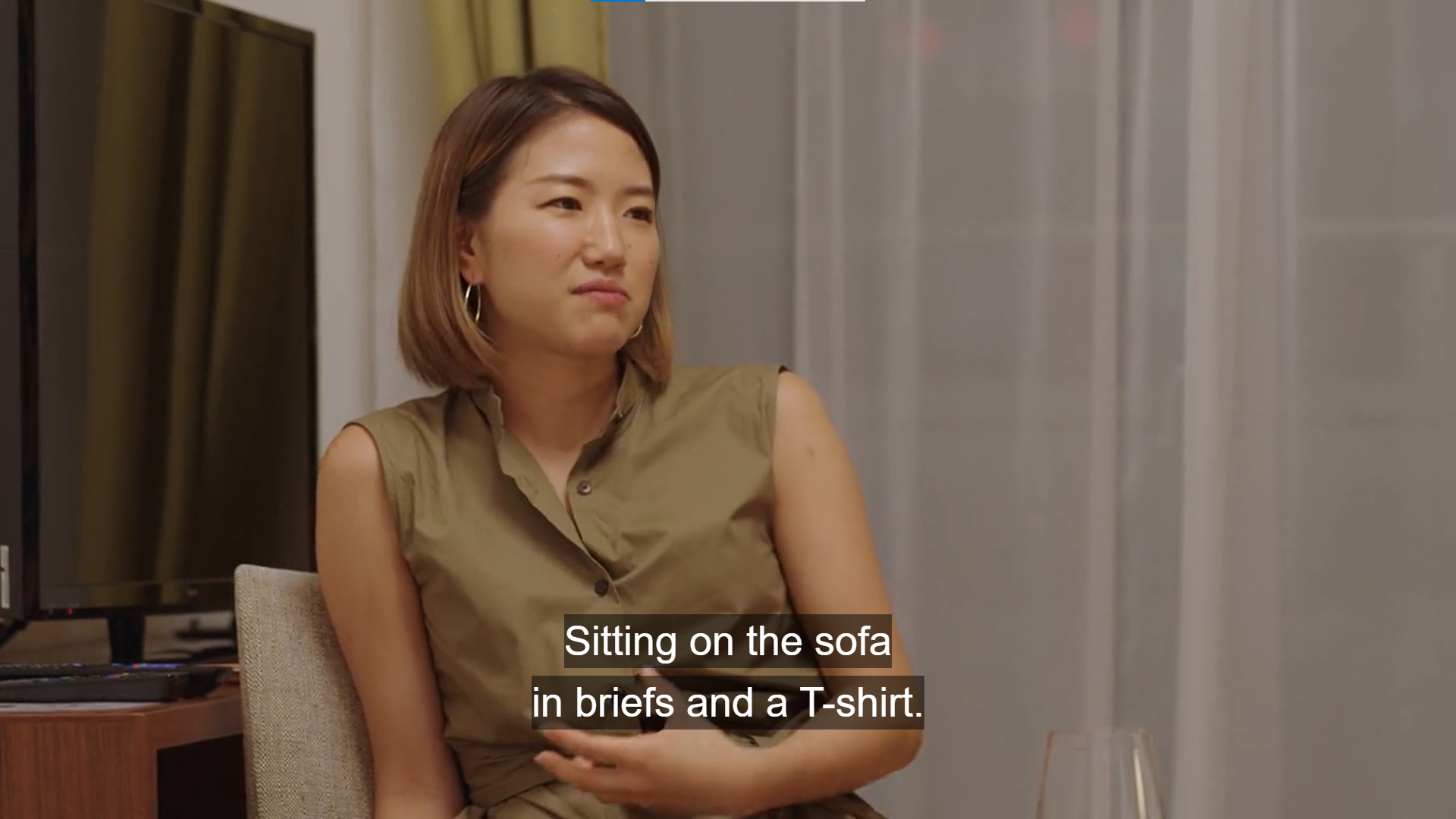 As the couples go straight into cohabiting after matching with each other, it is not easy for them to maintain that "mystery". That said, Midori found herself losing interest slightly in Wataru when she saw him chilling in his briefs after waking up. 
While it shows Wataru is comfortable with Midori, he might have been a tad too casual with Midori too early in the relationship. In order to keep the romance alive in any relationship, sometimes holding back is fundamental to keep your partner intrigued. 
8. It is okay to say "no"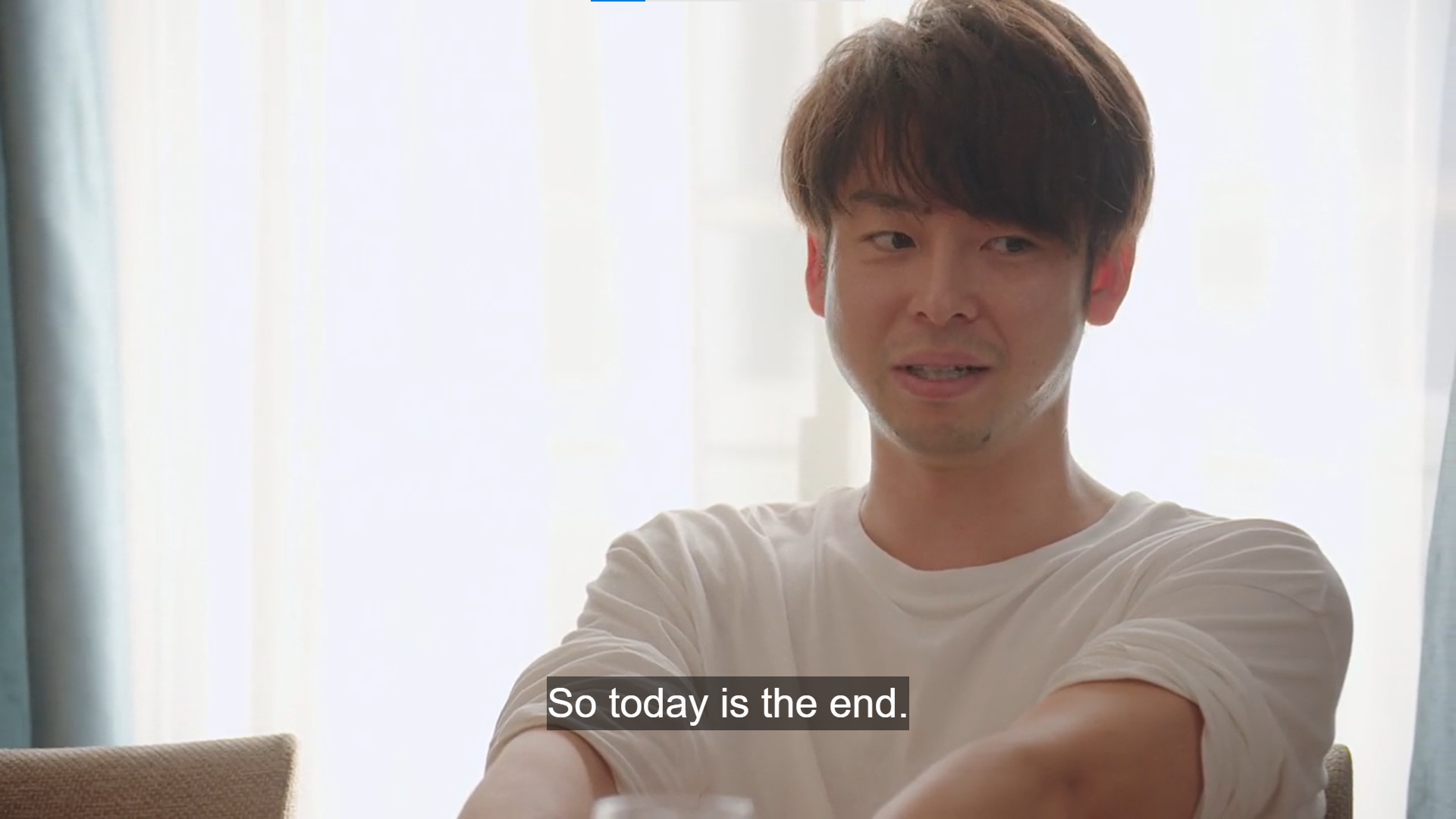 Misaki realised that it was the last day with Kaoru
Misaki is a baseball coach based in Kenya, and at the start of the show, he mentioned that he wishes to settle down in Kenya with his future partner. While Misaki had all along been affectionate towards Kaoru, a singer-songwriter, the latter felt that she wouldn't be able to give up her music career in Japan. 
As music is an important part of Kaoru's life, she had no intention of letting it go. In the end, Kaoru decided to end things with Misaki by saying "no" for the sake of each other's future, which goes to show that sometimes it is okay to let things go.
Also read:
14 Hospital Playlist Life Lessons Including Fighting For Your Beliefs & Learning To Move On
9. Finding the right partner is a difficult journey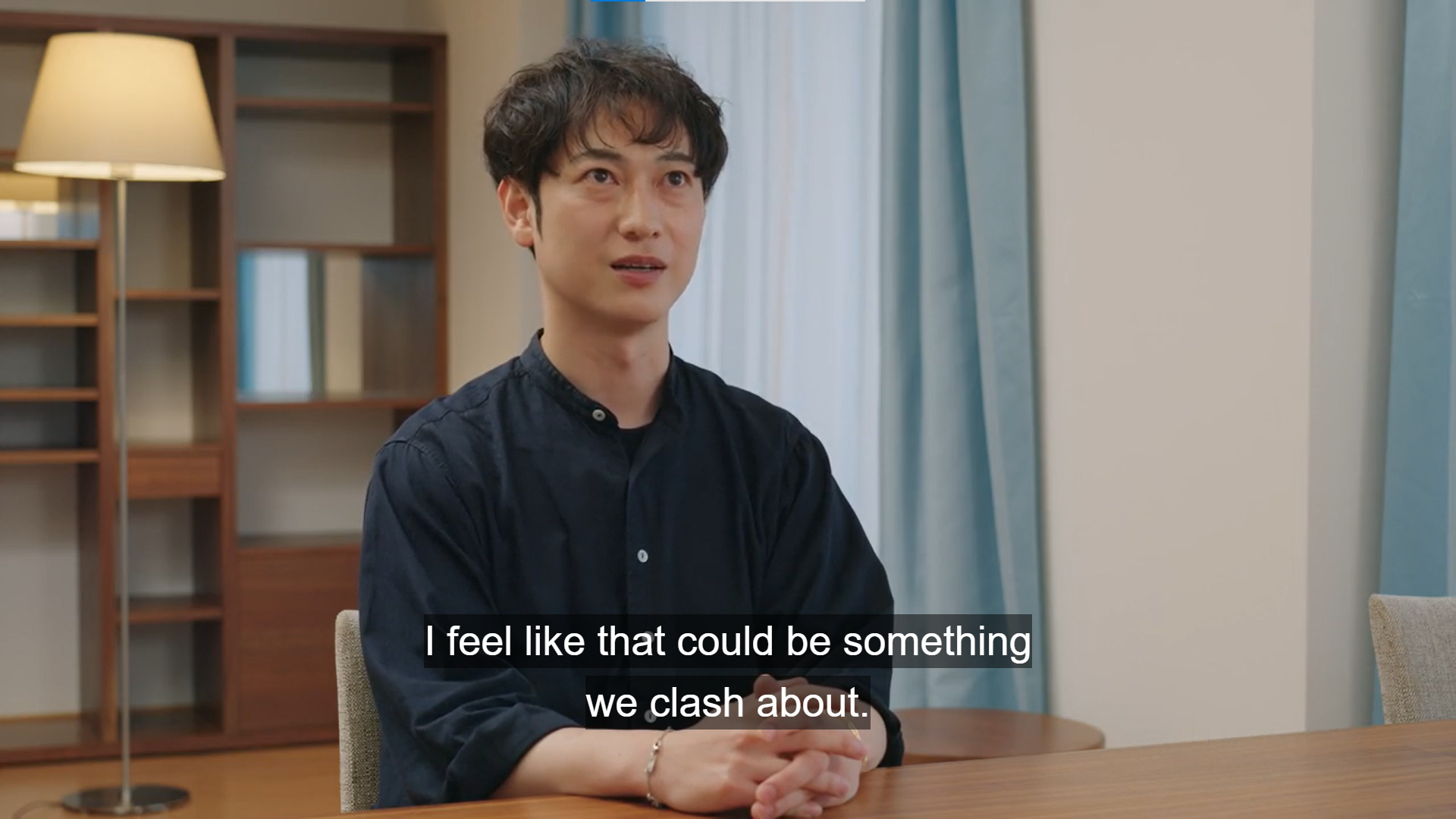 Despite being engaged to Minami, living with her caused Mori to realise that perhaps they weren't meant for each other. He wanted someone who would support his dream to open his own cosmetic surgery clinic, something which did not line up with Minami's beliefs. 
As time went by, it was obvious to Mori that Minami wasn't enjoying her time with him as before. And since he didn't want to marry someone who wasn't happy living with him, Mori concluded that they might be better off with someone else. 
Since both of them felt that it was better to call off the engagement, they ended up saying goodbye on a happy note. Once again, this served as a reminder on how difficult it is to find the right person who is willing to commit to you for life. 
10. Getting married is no child's play
Yudai sharing with Nana his thoughts
Dating and getting married are two different things, as the latter means more serious decisions like planning for a family and purchasing a house. When Nana asked Yudai about his thoughts on having kids, he surprised her by suddenly telling her that he wasn't ready ‒ contrary to what he mentioned when they were still in the pods.
Since the two didn't see eye to eye, the couple eventually broke up. 
11. Each partner should know their responsibilities at home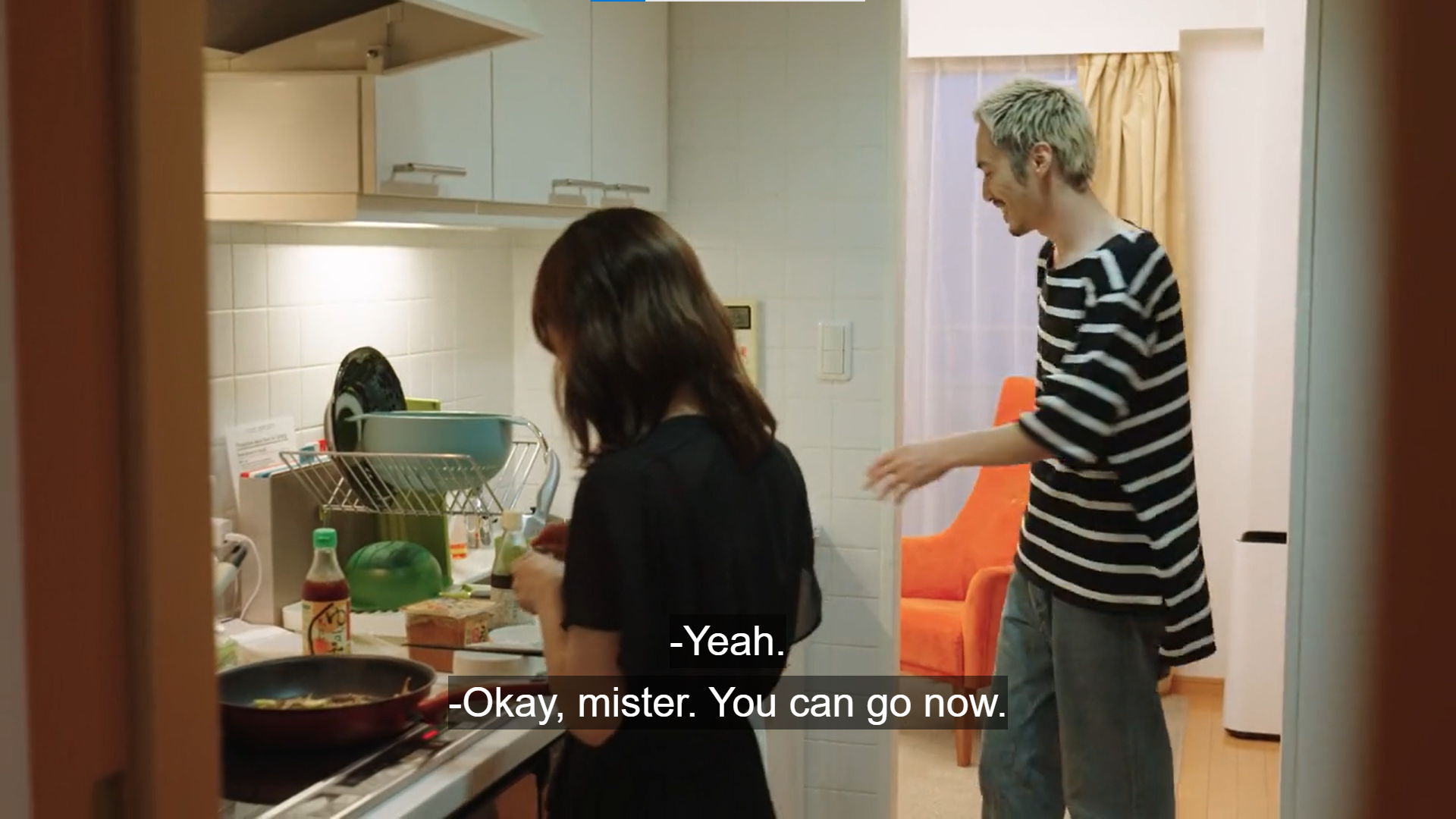 Be it cooking, doing the laundry or mopping the floor, each partner ought to know their responsibilities at home. Not only does dividing the chores help to keep the house clean, but it also prevents potential arguments. 
For example, Motomi was happy with cooking for Ryotaro, and she told Ryotaro to rest while she prepared the meal. After they were done eating, Ryotaro helped out by cleaning, suggesting that he took up the responsibilities of washing the dishes. 
With both of them comfortable with their roles, it was a fervent reminder for myself that every couple should also discuss and divide the responsibilities at home. 
12. One small move can ruin a relationship
Everyone has their own dating red flags, and for Priya, it was about being pretentious. When Priya and Mizuki were on a double date, Mizuki's choice for the most expensive wine actually triggered her. 
To sum up the incident, Priya didn't like how Mizuki took advantage of the fact the meal was paid for by the production team. She saw him as being pretentious, and felt that there was no need to be extravagant. More so, if he couldn't afford it. 
Mizuki's action turned Priya off, and such small moves show how easily a relationship can be ruined, especially at the early stages of dating.  
13. Never lie to your partner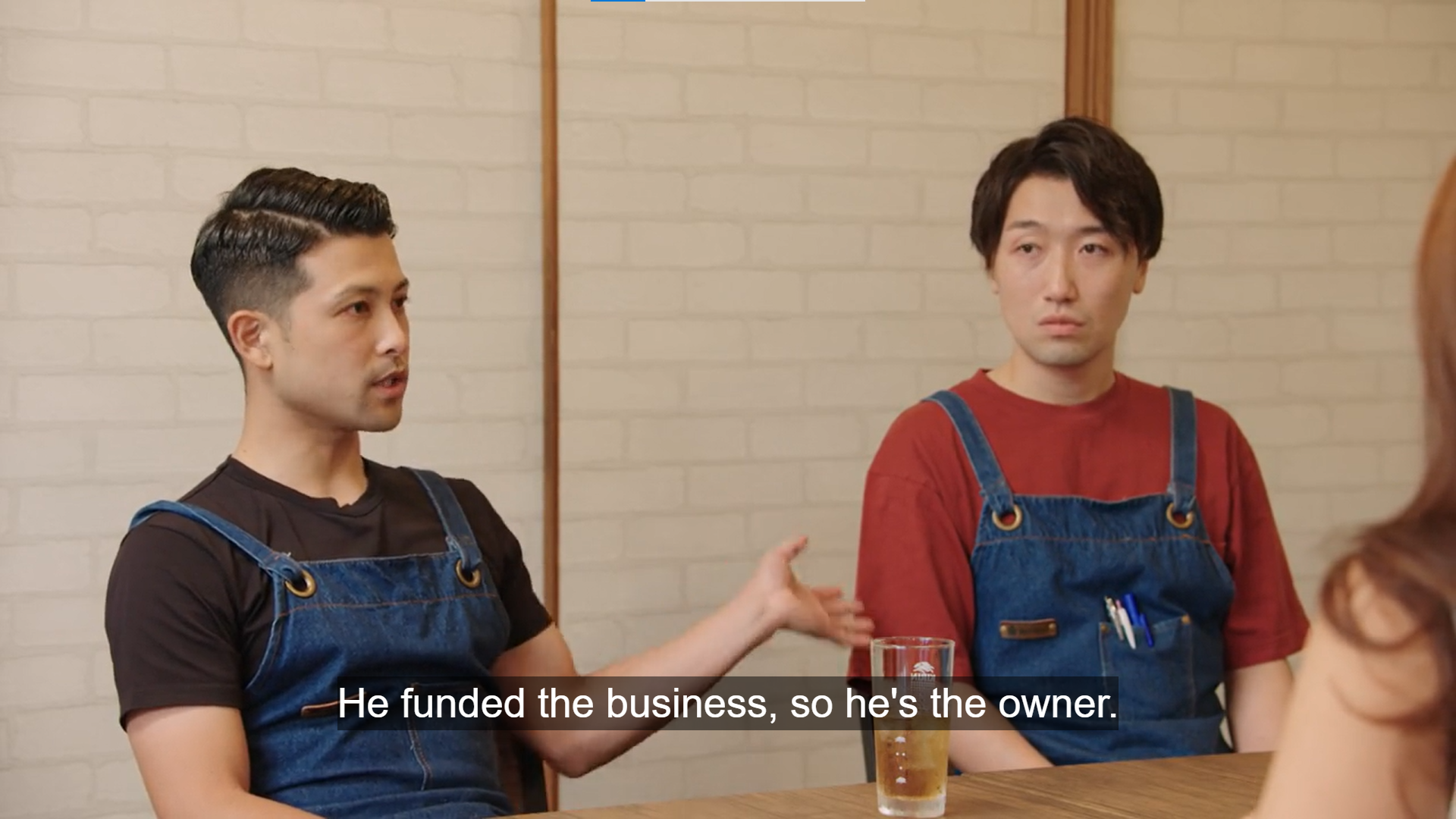 Mizuki explaining that his friend is actually the one who funded the business
On another occasion when Priya visited Mizuki's workplace, she was shocked to learn that he was only an employee of a restaurant rather than the owner. Previously, he gave the impression that he is the co-founder of the restaurant as he had repeatedly used the term. Confused, Priya felt that she could no longer trust him and decided to call off the engagement. 
Whether intentional or not, keeping things from your partner – no matter how minor – will always have a consequence.
14. Communication is important in a relationship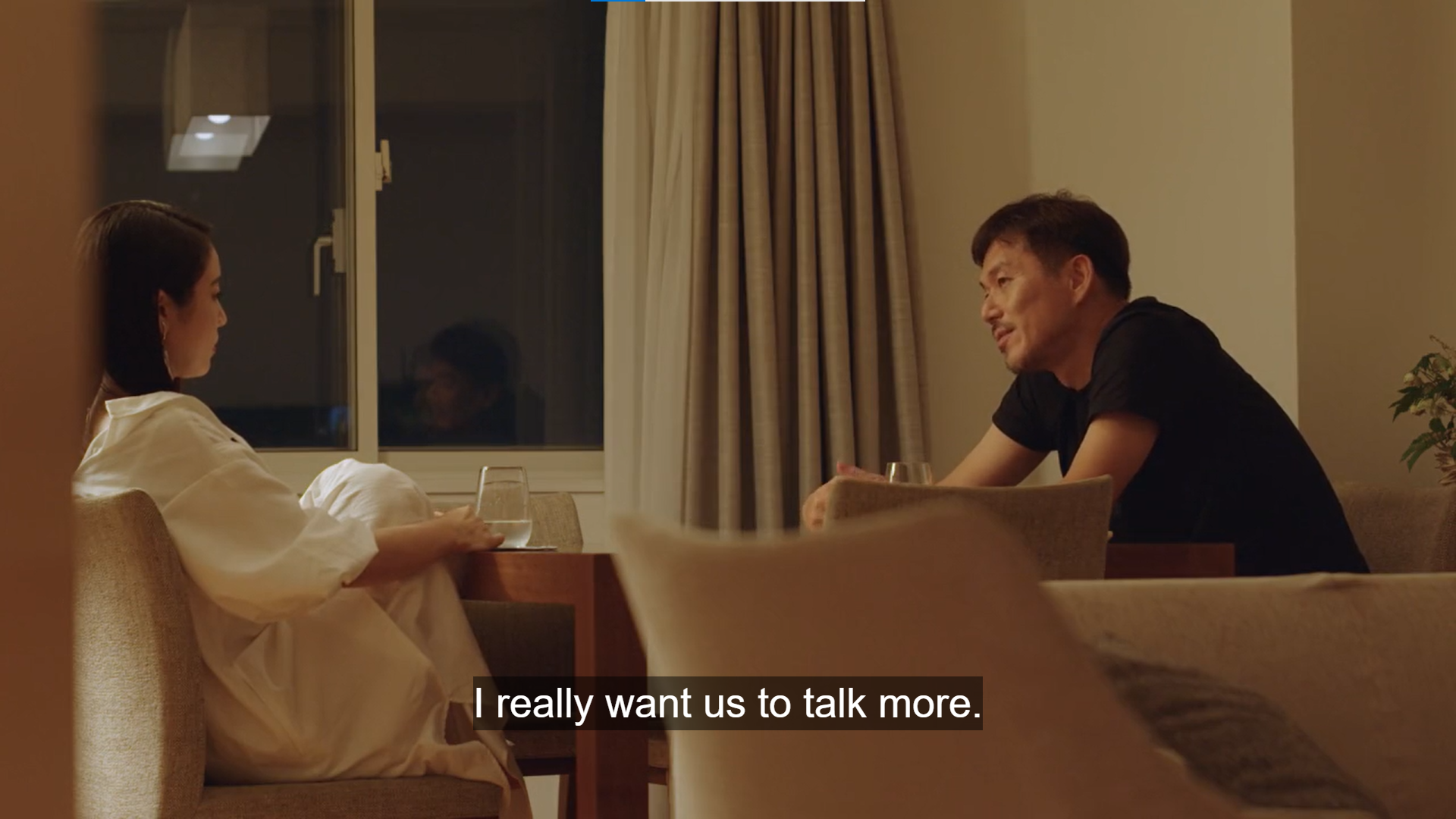 One reason why Shuntaro and Ayano developed a strained relationship was that the two lacked communication. Shuntaro was hoping that Ayano would open up more, especially after she "avoided" him for 3 days by going home during the cohabitation period.
During the conversation, the two became more truthful by sharing their feelings and thoughts, eventually clearing up any misunderstandings they had. Despite their age difference, Shuntaro and Ayano also showed that they were able to work things out by taking time to speak and listen to each other. 
15. Dating someone outside your usual style might just turn out for the best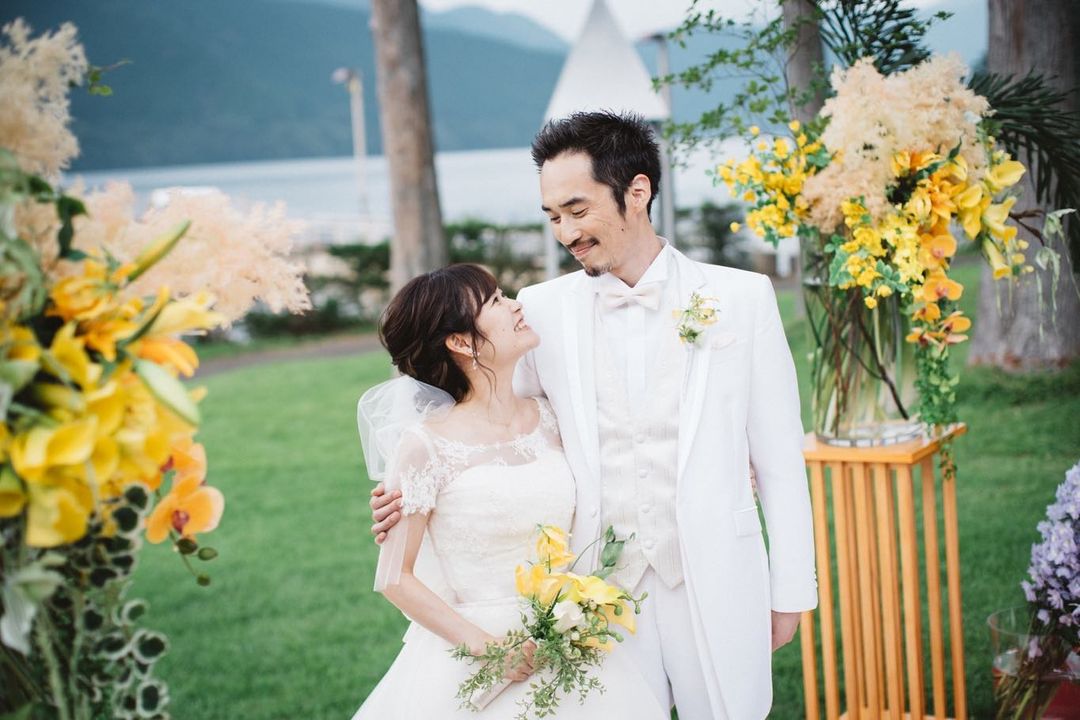 Source
The two couples who eventually tied the knots have one thing in common ‒ none of them were each other's type. As surprising as it might sound, sometimes dating outside your usual style might turn out for the best. 
Many of us tend to fixate on searching for a person as close to our ideal type as possible. Yet, seeing how Motomi and Ryotaro, and Midori and Wataru got married to one another, they show that we should always have an open mind when it comes to love.
Love Is Blind Japan Showed How Challenging It Is To Get Married
These 15 lessons prove that finding the right person and getting married take a lot of effort and hard work. There are many factors to consider and think about, thus making marriage a challenging process. 
With the Love in Blind series doing well not just in Japan, who knows – perhaps we might even see a Singapore version in the near future. 
All images courtesy of Netflix unless otherwise stated. 
Also read: 
15 Love & Life Lessons From Single's Inferno, From Someone Who Binge-Watched It In One Day