Mahjong Bucket Bags 
Sure we might be in the Christmas season. But before you know it, Chinese New Year will roll around and it's time for late night mahjong sessions yet again. If you're already planning your OOTD to go bai nian like I am, here's an adorable mahjong-inspired bucket bag you can consider purchasing for the celebration.
The design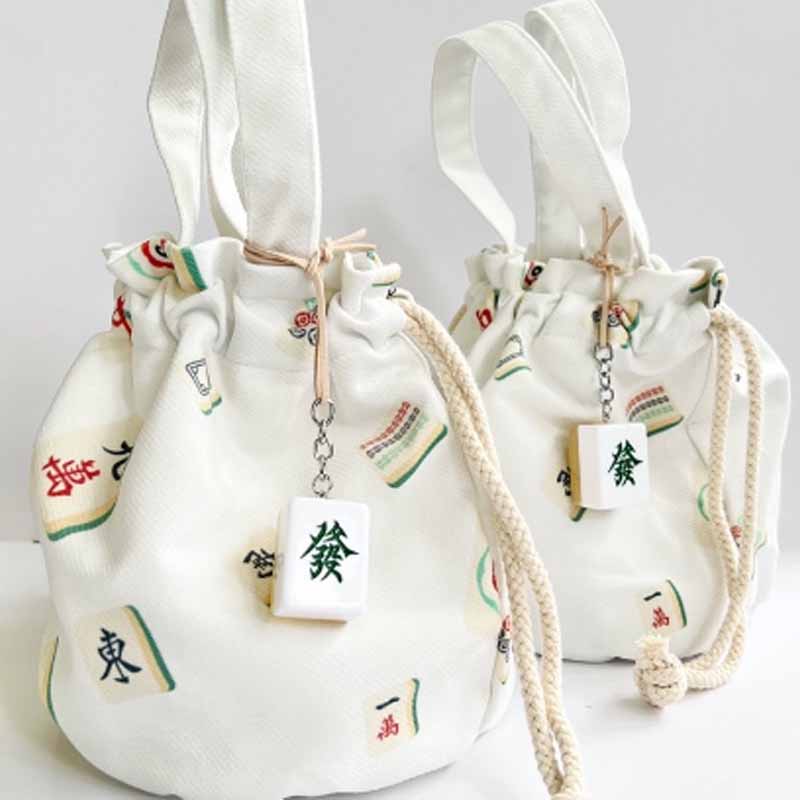 At first glance, these bags' shape look a tad similar to the popular Beyond The Vines dumpling bags. Coming in white with a twisted top and 10cm long handle, the pleated knapsack string closure extends over the length of the bag. Decorated with adorable motifs of the traditional mahjong tiles, the bag definitely gives off huat vibes.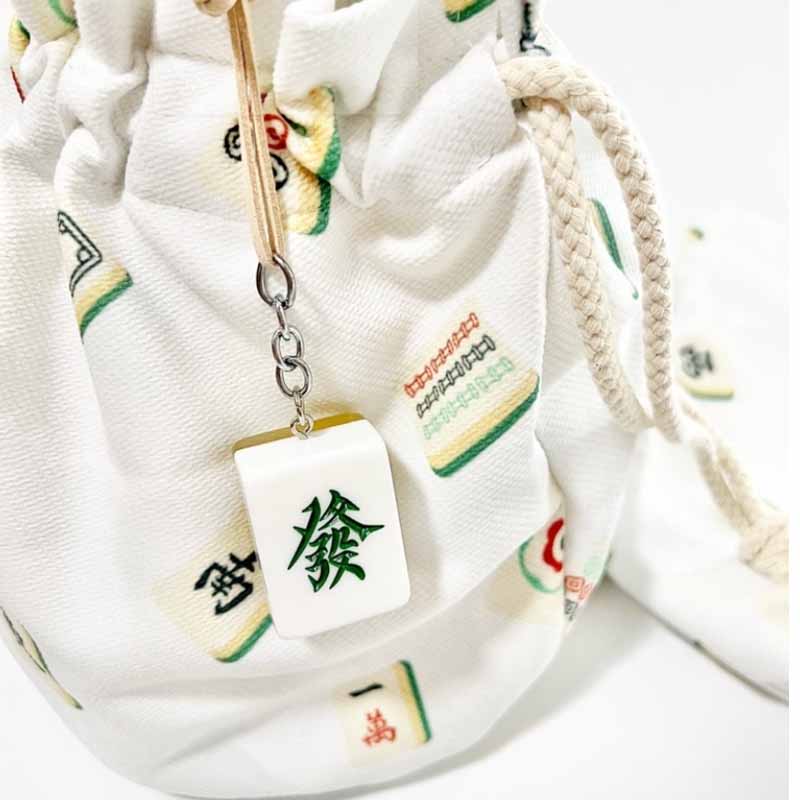 With dimensions of 18cm x 22cm, the bag is wide enough to hold your essentials such as your wallet and keys, as well as the angbaos you're bound to collect this coming CNY. Pull the drawstring tight to secure your items and you're good to go.
When it's not the festive period, you can use this adorable carrier as a lunch bag or for everyday outings with your girlfriends. 
The cherry on top is the green and white "fa" keychain that comes with the bag. Shaped exactly like an IRL mahjong tile, attach this chio accessory to your bag for prosperity and luck.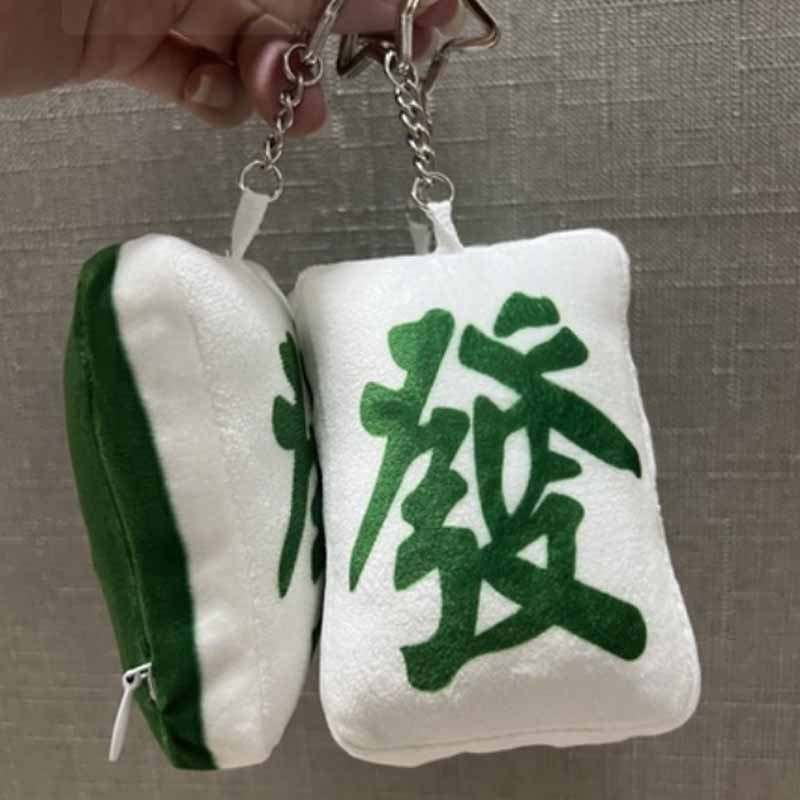 Alternatively, if you want a matching accessory, there is also an option of a pouch with the "fa" tile design. It can be used for smaller items like cash and coins, and you can pop it into your bucket bag to achieve a winning fashion combo. 
These Mahjong Bucket Bags Will Bring Extra Huat To Your OOTDs
If you know a mahjong-obsessed friend or family member, get them one of these bucket bags for the upcoming Christmas season as a gift. It just might grant them more luck to hu during their mahjong sessions with their kakis. 
Each mahjong tile bucket bag retails at a price ranging from $21.90 to $25.90, and are available for purchase on Shopee. Currently, the bags are out of stock but will be returning soon, so keep your eyes peeled on the website for an update. 
All images courtesy of Shopee. 
Also read:
7-Eleven HK Has A Pastel Pink My Melody Mahjong Set To "Hu" Every Game With Cuteness