Long-lasting Makeup Tips For Makeup To Last All Day
Now that supermarkets have started playing "Gong Xi Gong Xi" on repeat and people are stocking up on bak kwa, you know that we've made it to CNY. But this year, we'll be celebrating CNY a little differently.
Besides social distancing and other COVID-19 measures, our CNY #OOTD now includes a mandatory face mask. With reunion dinners and house visits ahead of us, wearing a face mask might put a damper on things. Thankfully, we've got some tricks up our sleeves to look photo-ready even after a full day of CNY visiting. With these 7 long-lasting makeup tips, you won't have to worry about your makeup fading in Singapore's humidity, or the dreaded maskne.
1. Opt for a transfer-proof lipstick to avoid staining your mask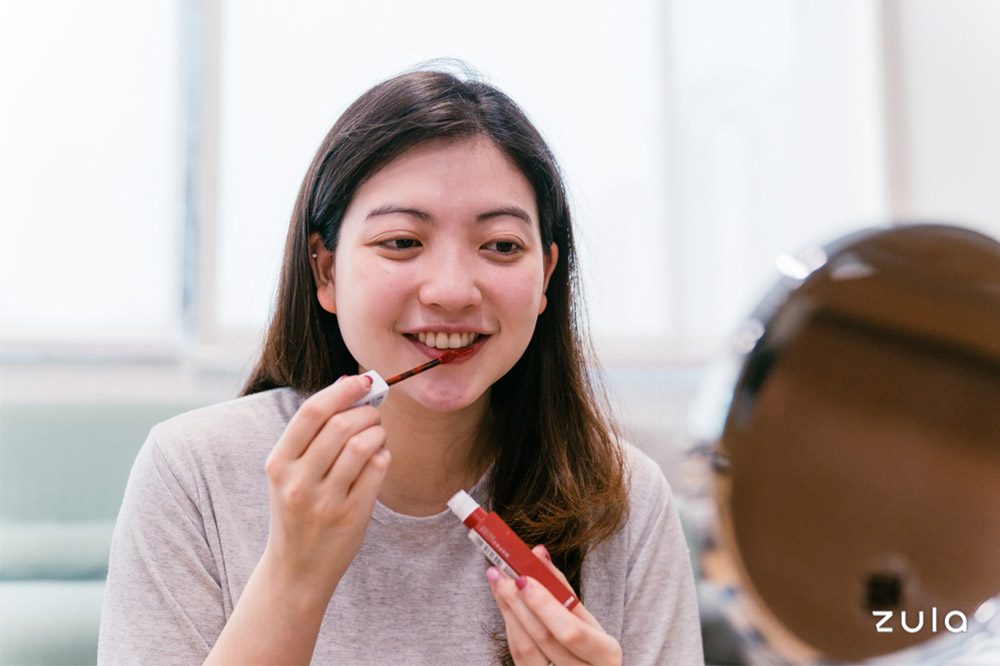 Whether you prefer nude shades or classic red, you'll need a good lippie for a finished look. But with a constant supply of pineapple tarts and bak kwa, opt for a transfer-proof lipstick like Maybelline's Superstay Matte Ink so you don't have to touch up each time you visit a different house. This highly raved lipstick can even last up to 16 hours!
Pro tip: If using a bullet lipstick, you can prolong the staying power with face powder. After applying your lippie, blot with a tissue to get rid of any excess formula. Then, with another tissue held over, brush translucent powder lightly over your lips to help set your lipstick.
2. Choose a lightweight foundation to avoid maskne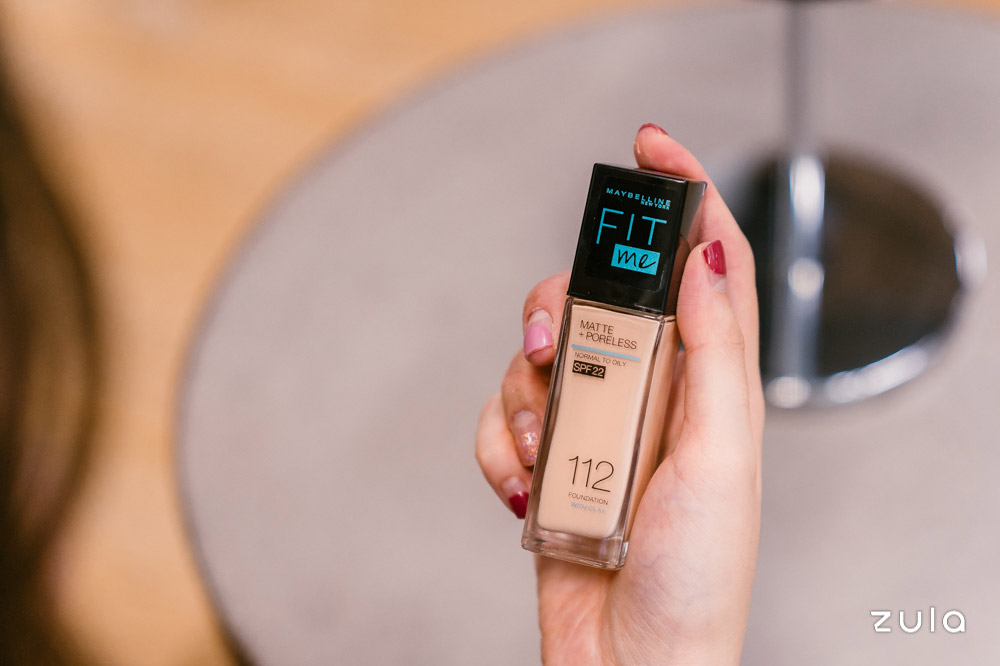 The secret weapon behind all picture-perfect looks is a silky-smooth foundation that offers solid coverage and a natural finish. Since you'll be keeping your face mask on throughout the day, it's crucial to find a foundation that has a weightless texture. Choosing the right foundation helps avoid the much-dreaded maskne (mask acne), which occurs when your skin is trapped under the humidity of your face mask.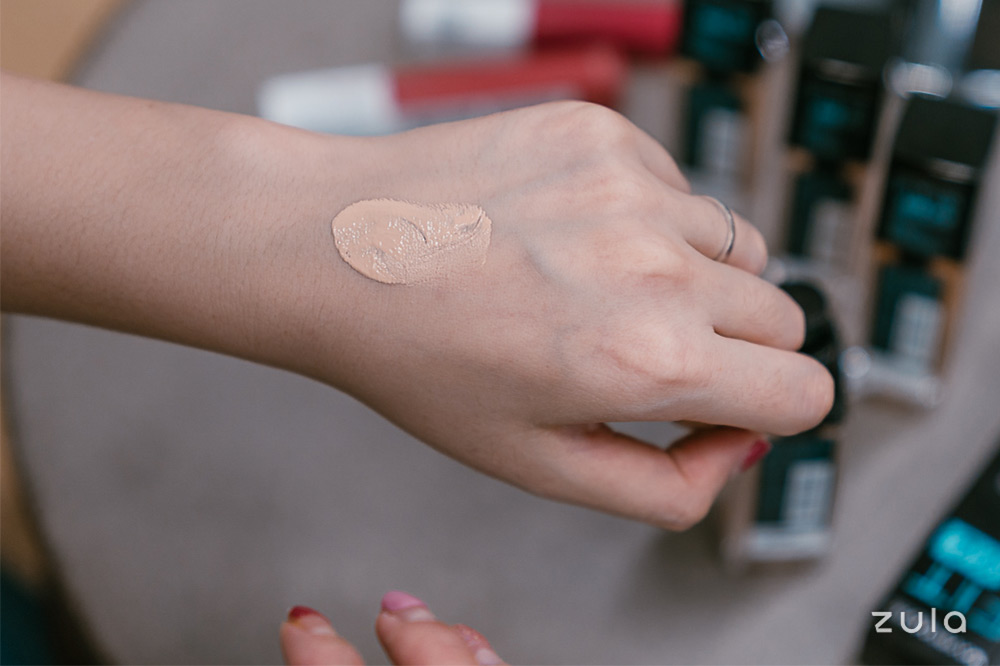 Since running between houses in humid Singapore can cause your skin to turn oily, it's important to choose a matte foundation that helps control shine and blur pores.
As the name goes, Maybelline's Fit Me Matte + Poreless Liquid Foundation is specially made to keep your skin matte, so you won't have clogged pores or an oily sheen. The best part is, it helps keep your skin matte without being heavy or cakey, so it feels like you're not wearing anything at all! 
Pro tip: Apply your foundation with a brush so that the oils from your fingers don't transfer to your skin. This also helps with an even application. 
3. Apply a cream blush and a powder blush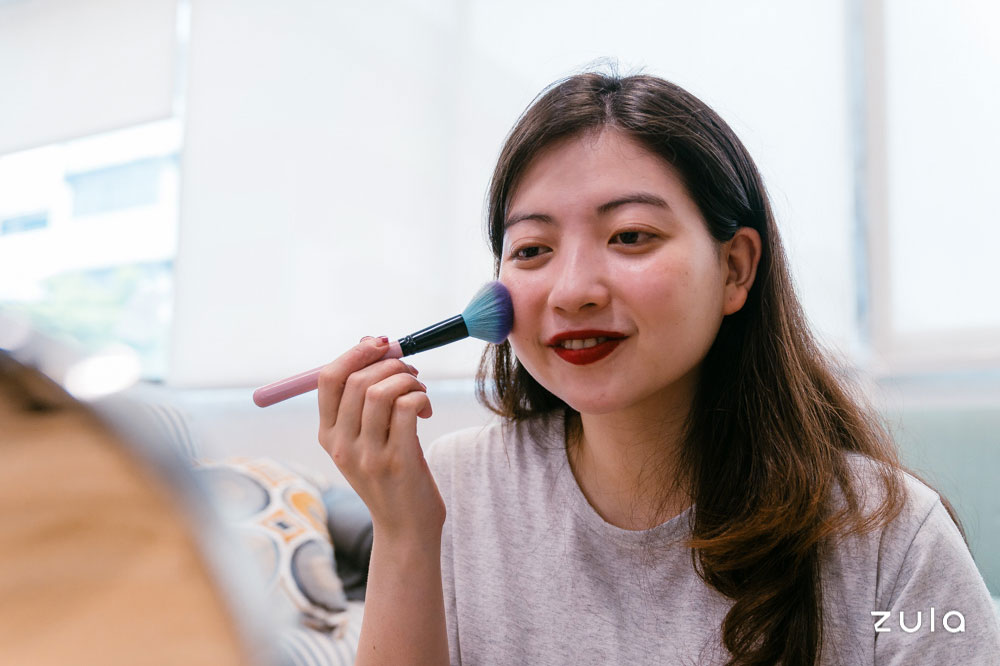 For a long-lasting glow, it's best to layer your blushes. Yes, that means using both a cream and powder blush. This is an especially useful makeup hack in humid weather, so your blush doesn't melt off your face or fade into oblivion.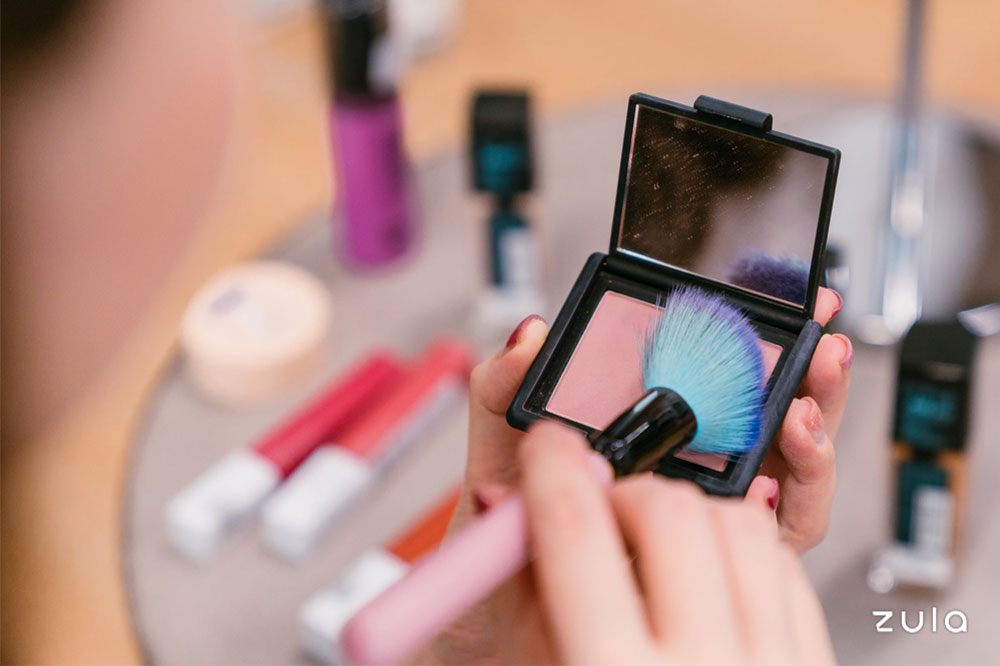 First, blend a cream or liquid blush onto your skin as a base. Then, pick a powder blush that's a similar shade to the cream blush and lightly brush it on the apples of your cheeks. This way, you're getting the best of both worlds: the dewy glow of the cream blush and long-wearing power of the powder blush.
4. Heat up your eyelash curler with a hairdryer
We all want fluttery, voluminous lashes but more often than not, ours are stick-straight and are determined to stay that way. The trick to this? Before using your eyelash curler, warm it up for 10 to 15 seconds with a hairdryer.
Similar to using a curling iron, a little heat helps your eyelashes stay in place. Just make sure to check the temperature first by tapping against your fingers—you wouldn't want to burn your eyelids!
5. Use a mattifying or oil-free sunscreen before applying makeup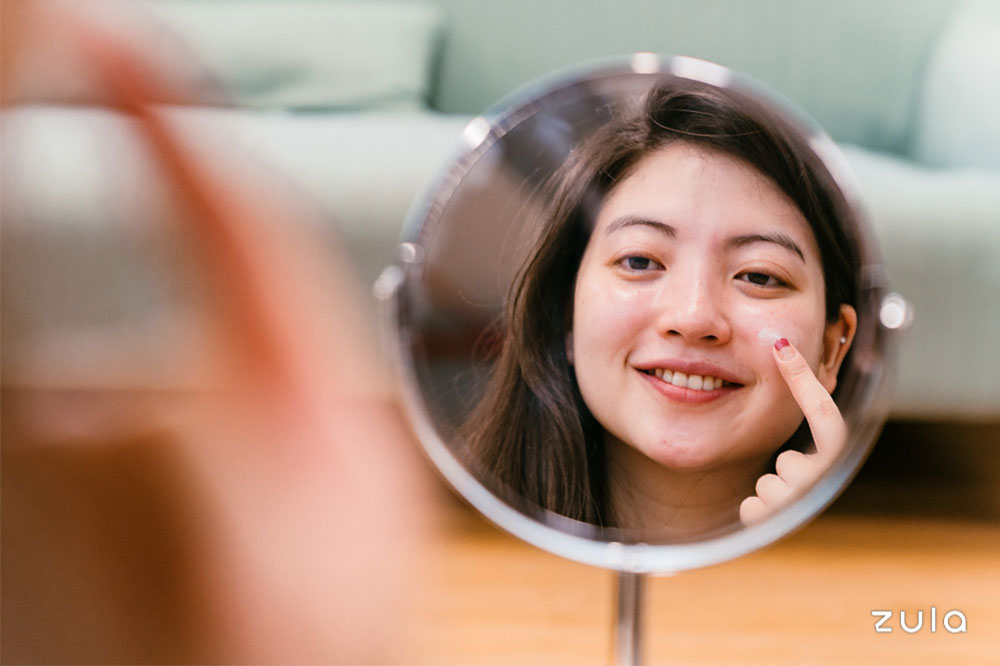 The first rule of any skincare routine is to always, always wear sunscreen. This goes on before your makeup base, to protect your skin from harmful UV rays and to prevent premature ageing. 
For makeup to last all day without your face looking too greasy, make sure to pick an oil-free sunscreen. This way, you're preventing UV damage while also keeping your complexion matte—a major accomplishment in our weather. 
6. Spritz a setting spray as a final step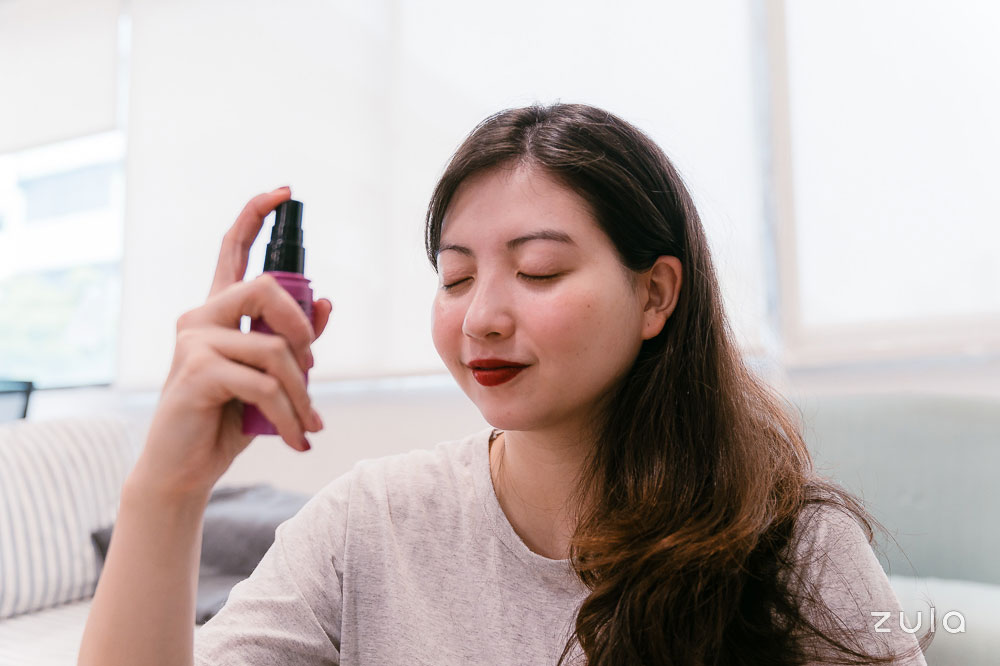 Now, if you're spending hours playing mahjong and lo hei-ing, this is one crucial step that'll help keep your makeup perfect all day. Use a mist setting spray once you're done, and make sure it's a generous spritz while you're at it. When searching for a good setting spray, look for one that is oil-free to ensure your skin stays hydrated without getting greasy.
7. Layer a primer under your foundation to help control extra oil
When it comes to makeup tips for your makeup to last all day, a creamy but sheer primer should be your go-to product. If you're prone to oily skin, make sure to apply a primer under your foundation so your unfiltered relatives don't comment on how "shiny" you look.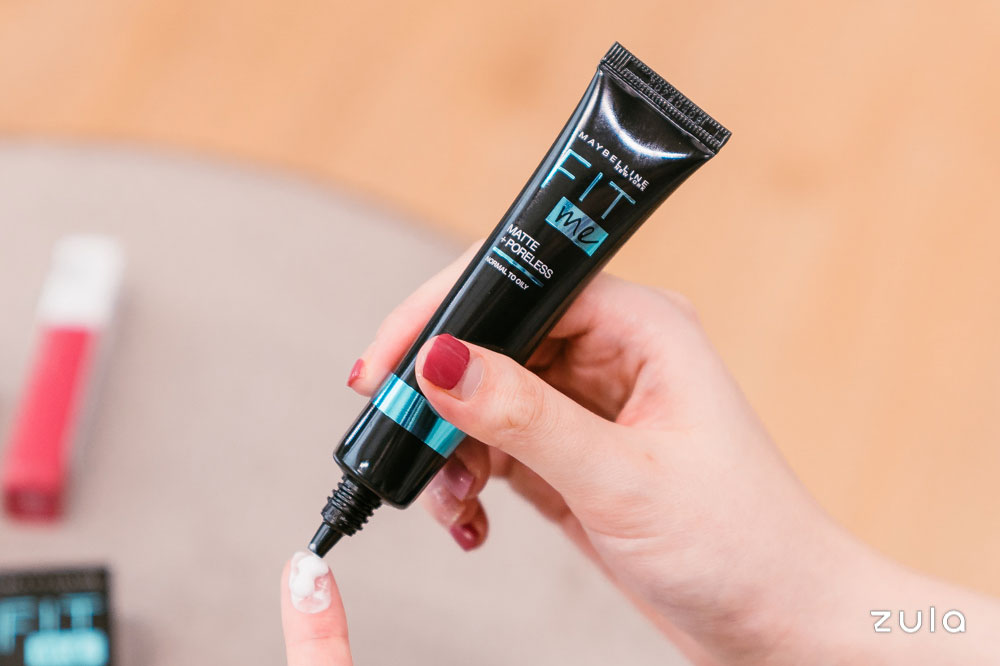 Maybelline's Fit Me Primer helps control shine for up to 8 hours
Look for something breathable since you wouldn't want it to clog up your pores. In fact, a trusty primer is meant to do the exact opposite: to blur and smoothen out any blemishes and large pores so that your skin remains oil-free and not the least bit shiny. 
Pro tip: You can also use primer on your eyelids before applying eyeshadow to help prevent creasing or smudges.
Bonus: Prep your skin with a hydrating sheet mask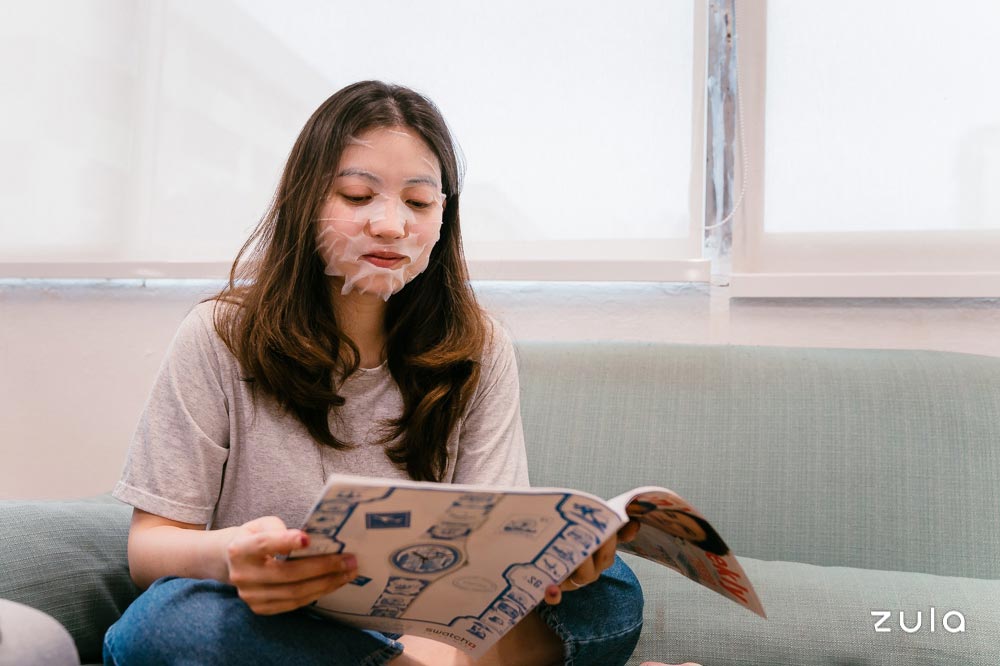 Most of us reserve sheet masks for our nighttime skincare routine. Yet, sheet masks are also touted by those in the know as an easy way to prep your skin for a flawless base before applying makeup. 
Simply leave your sheet mask on for the stipulated time and let your skin soak in all that hydrating goodness. It's an instant relief for parched skin, and will make applying base makeup that much easier—while also adding a soft glow to your skin!
Get Ready For Chinese New Year With Maybelline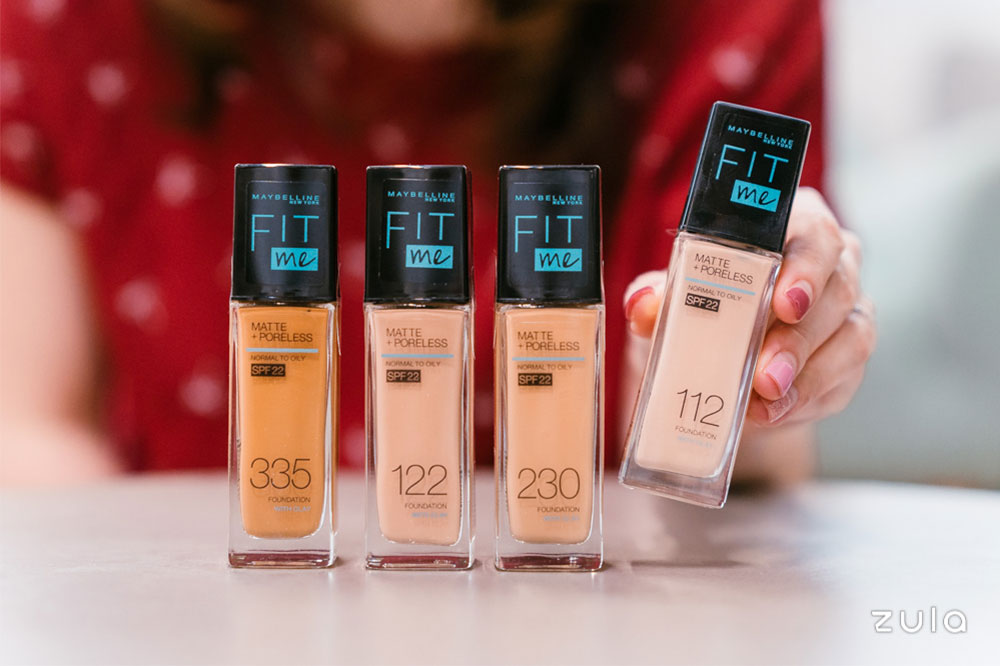 Despite the ongoing global pandemic, we all want to step into the new year in style. While makeup tips like using a primer and transfer-proof lipstick will make sure that your makeup is on point, the most crucial part of looking photo-ready under your mask is finding a suitable foundation.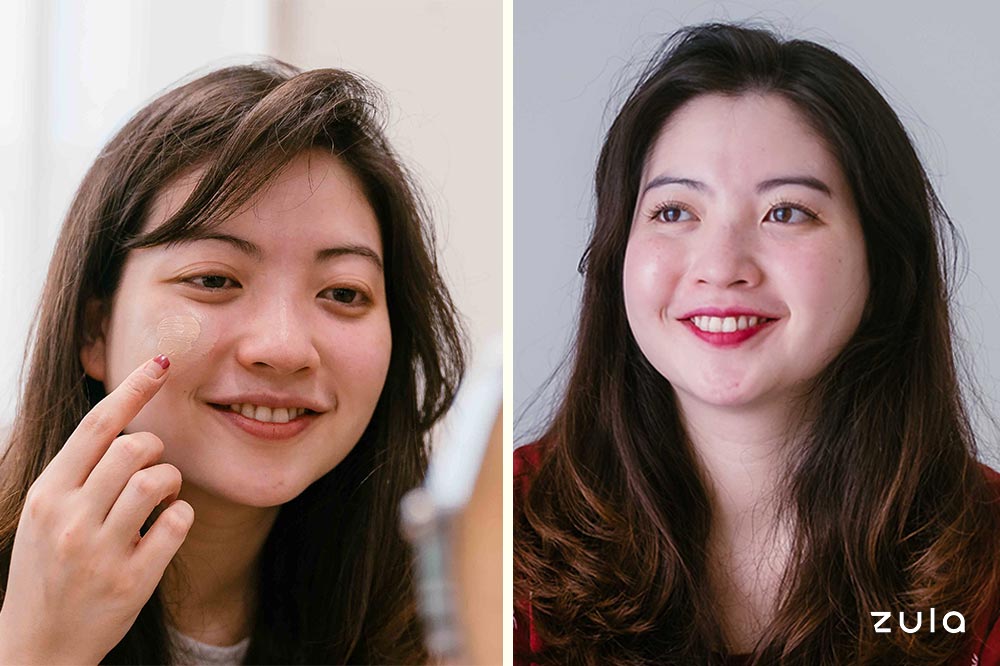 Before applying Maybelline's Fit Me (left) and the finished look (right)
Since CNY means spending long hours out and about, turn to Maybelline's Fit Me liquid foundation range. With its lightweight texture and natural finish, it's the number one choice for every occasion. The foundation comes in 18 shades from Porcelain to Spicy Brown to fit every skin tone.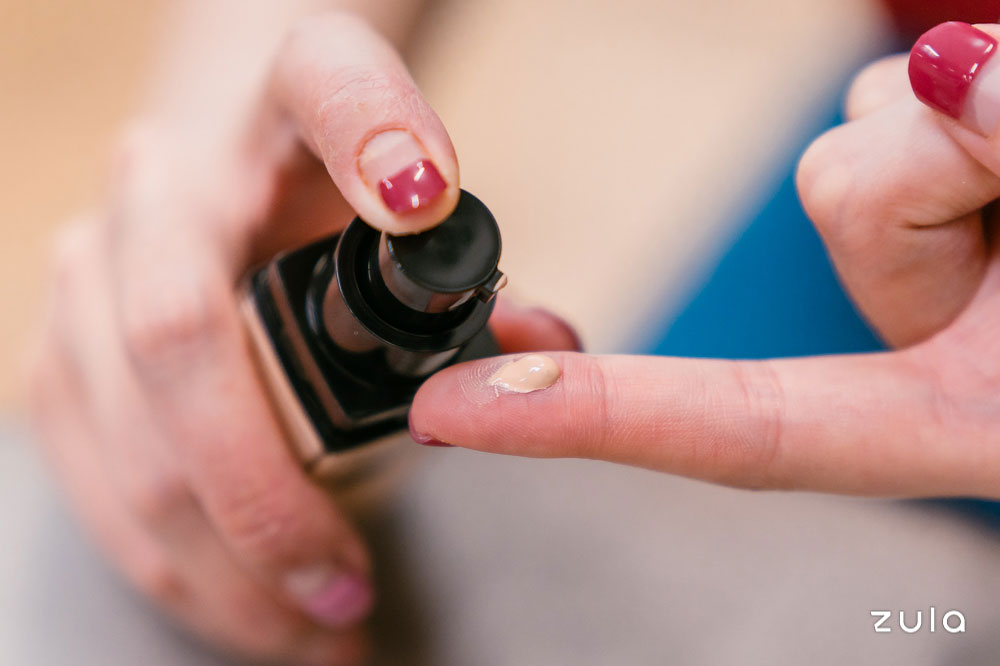 Matte, easily blendable, and with a natural finish—the foundation checks all the boxes. Use a sponge or your fingers to apply it onto your skin, then blend it in using your fingertips. 
Formulated with clay minerals, the mattifying liquid formula helps to control shine and blur pores. It even has SPF22 to protect your skin from harmful UV rays.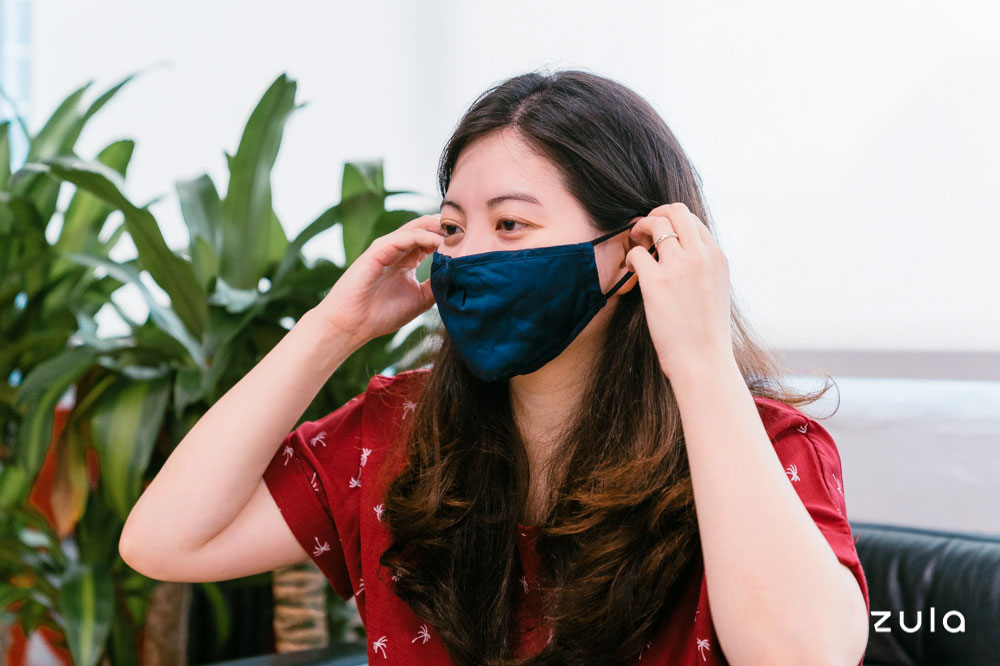 Even after hours spent visiting, as well as removing and putting on your mask multiple times, your skin will have that much-coveted no-makeup makeup illusion while looking picture-perfect. 
To look your absolute best this Chinese New Year, pick up Maybelline's Fit Me foundation at Watsons, Guardian or online via Shopee. You can also score 10% off all Maybelline products on Watsons, Guardian and Shopee—simply use the promo code "MAYBE10OFF"*! Now, with these makeup tips to help you achieve your photo-ready makeup look, you'll be more than ready to welcome the new year. 
*Promo has ended 
This post was brought to you by Maybelline.
Photography by Pichan Cruz.
Also read: 
5 Easy Ways To Upgrade Your CNY #OOTD IG Shots At Common HDB Spots