Marquee Singapore Is Singapore's Biggest Club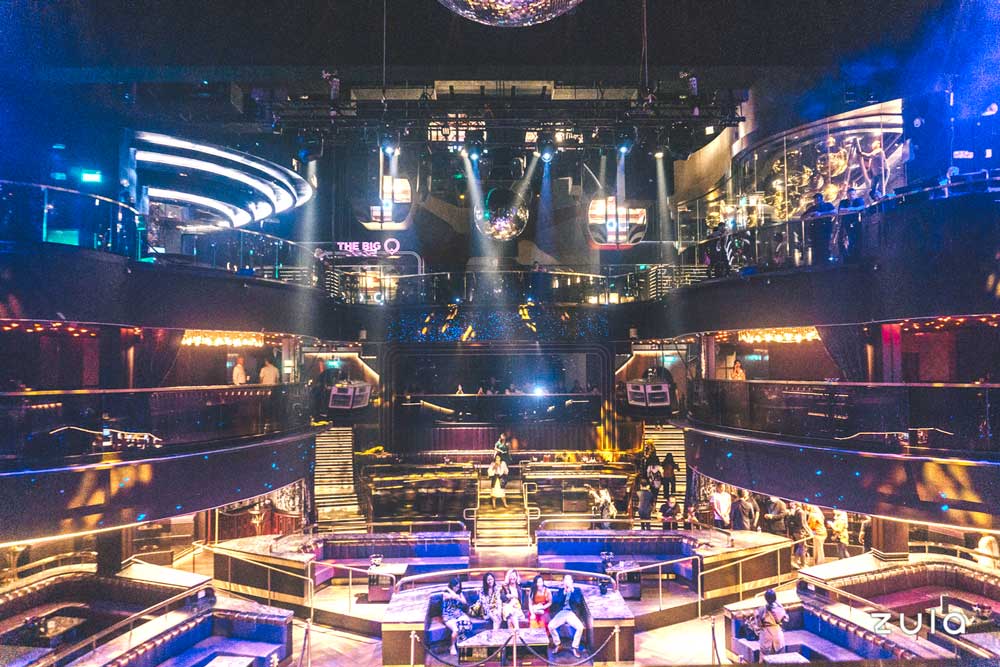 Spanning 2,300 square metres, Marquee Singapore is the Goliath of Singapore's clubbing scene. With its opening this weekend, we are certain that homegrown club heavyweights like Zouk and Bang Bang are already feeling the pressure.
Its grand opening lineup this weekend features EDM titan Tiësto on Friday, and Afrojack and A$AP Rocky on Saturday.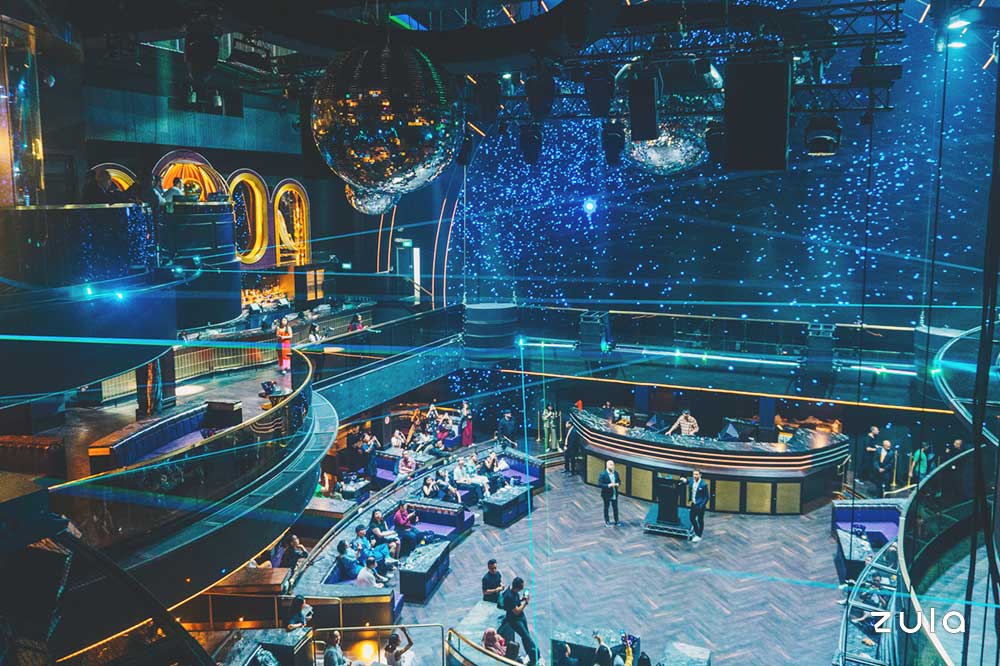 The club is state-of-the-art everything and includes exciting features like 2 three-storey slides and a Ferris Wheel.
The question is: do drunk girls care about carnival rides?
What Marquee feels like
Marquee is a chain of clubs established in major cities like New York, Las Vegas and Sydney. Singapore is its first Asian station.
The club boasts Art Deco design elements, more popularly known to Singaporeans as the Great Gatsby aesthetic. There is a peacock bar on the second storey and 3 other bars splattered across its space that give tribute to 1920s New York with many gold geometric elements.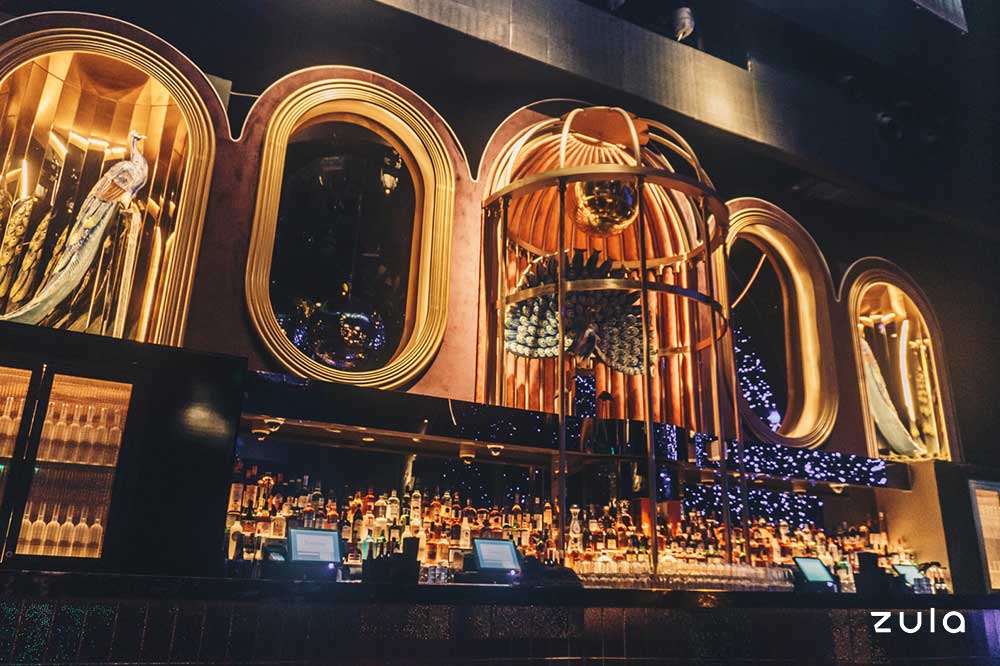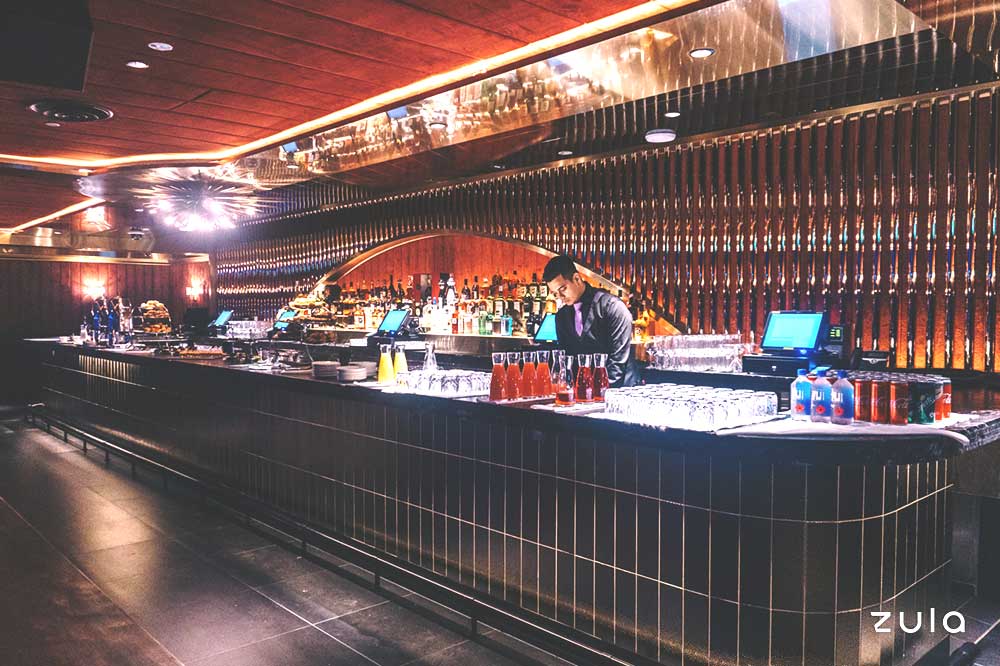 There are plenty of seats and standing room so you never have to feel like you are in an MRT during rush hour while music booms in your ears.
The centrepiece is an impressive 2-storey LED screen that feels like an IMAX screen. Its moving graphics turn the space into a dynamic and immersive experience.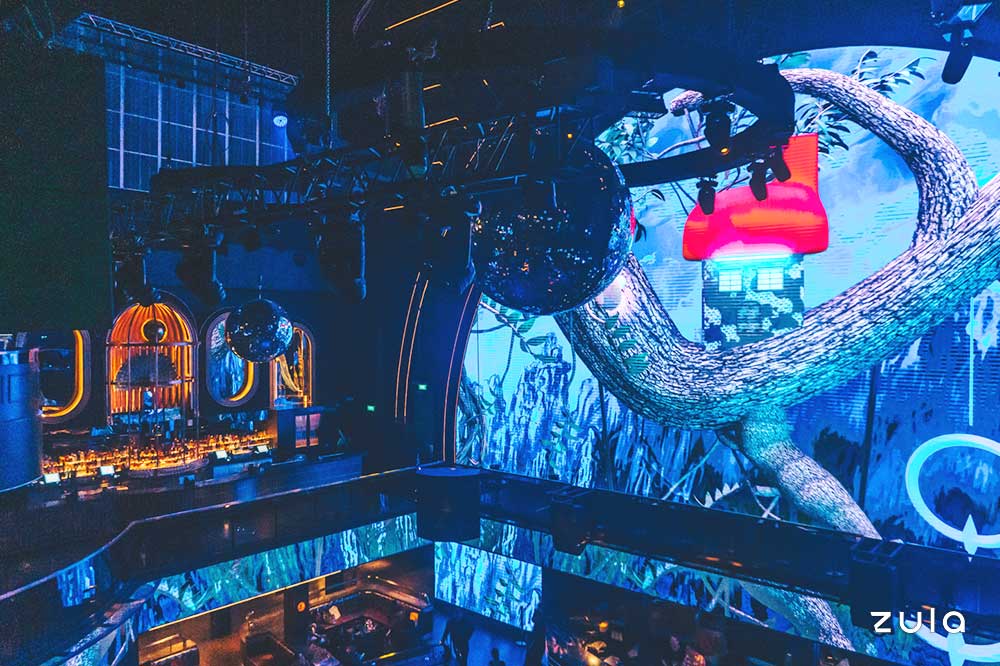 Also read:
16 Clubbing Tips For Singaporean Girls To Have A Safe Night Out: Adulting With ZULA
Marquee has 2 three-storey slides and a Ferris Wheel
To up things a notch, Marquee also includes 2 three-storey slides and a Ferris Wheel, so you can sort of relive your childhood while looking for hookups.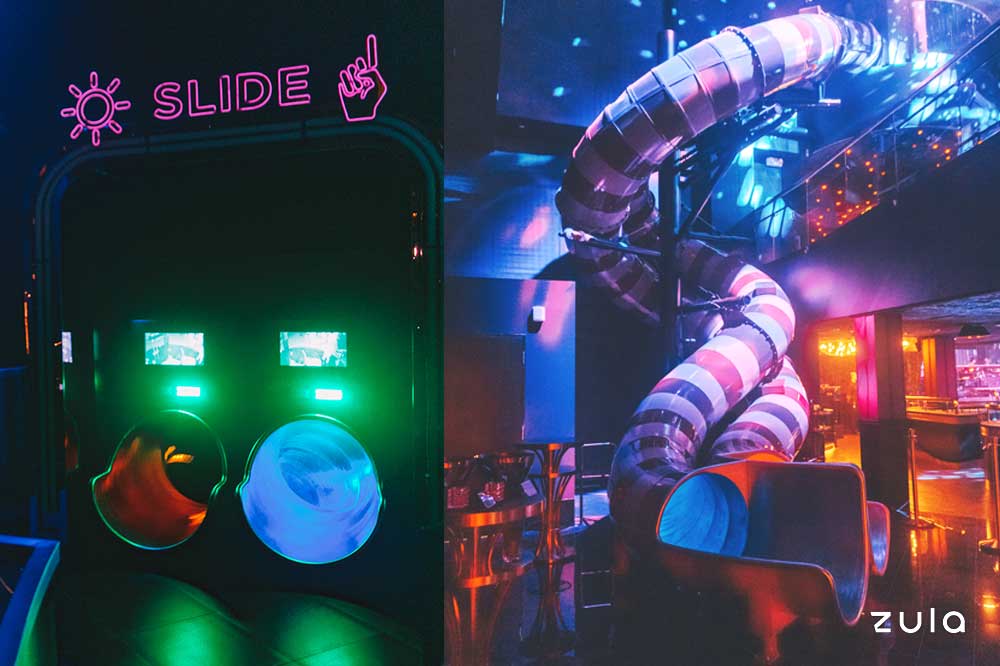 I had a go on the slides and my feet kept banging against the slide due to its curves, so once is enough, TYVM.
I imagine girls in their bodycon dresses and stilettos might break a heel or two if they are too drunk to maneuver their legs.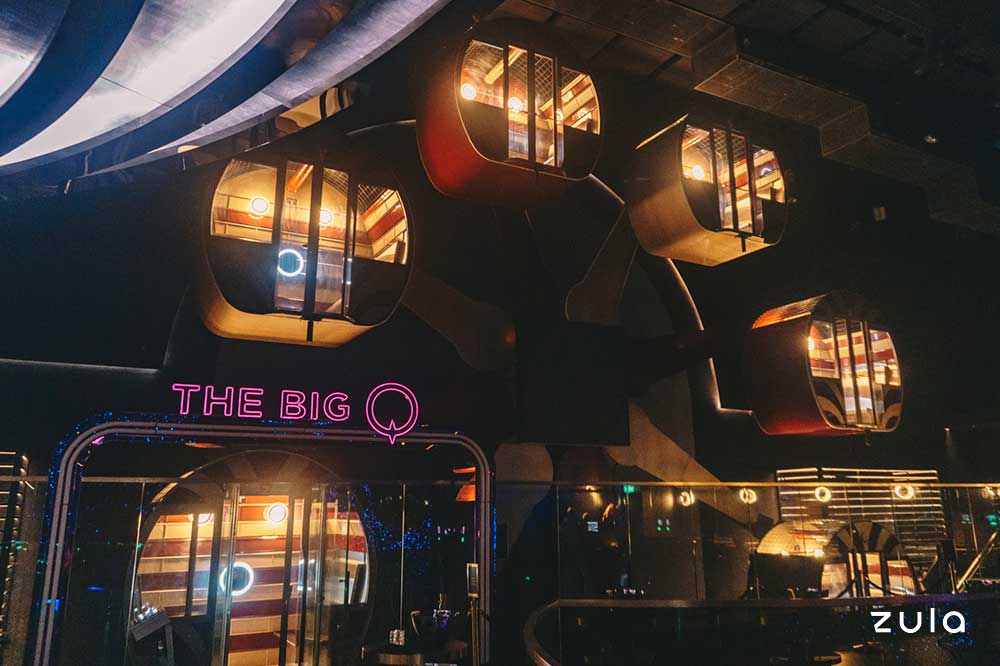 The Ferris Wheel, as I learnt from its engineer, was shipped in parts from Italy on Singapore Airlines, and assembled right in the club. Each carriage has an inbuilt selfie booth to remember your night in case alcohol robs you of your memories (not a bad thing on some nights).
Can Marquee Singapore Outlast Singapore's Homegrown Establishments?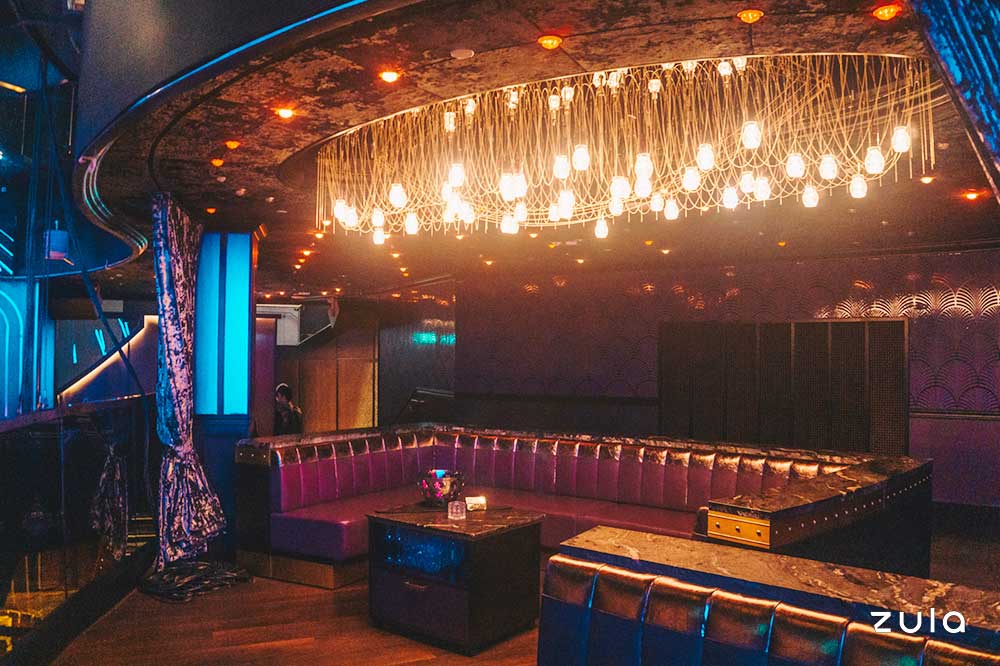 The clubbing scene in Singapore is hard to predict. The past 5 years, I saw popular establishments like Butter Factory and Zirca close down even though they were hotspots.
Of course, the legendary Zouk has lasted through the years.
On a side note, I'm glad Marquee does not have the terrible design of the old Zouk—its narrow, spiralling white stairs were no place for a drunk girl with 4-inch heels to be.
Thank you Marquee for your wide stairs with railings so I don't have to worry about rolling down the steps, intoxicated. As for your slides and Ferris Wheel, they might lose their novelty after a year or two.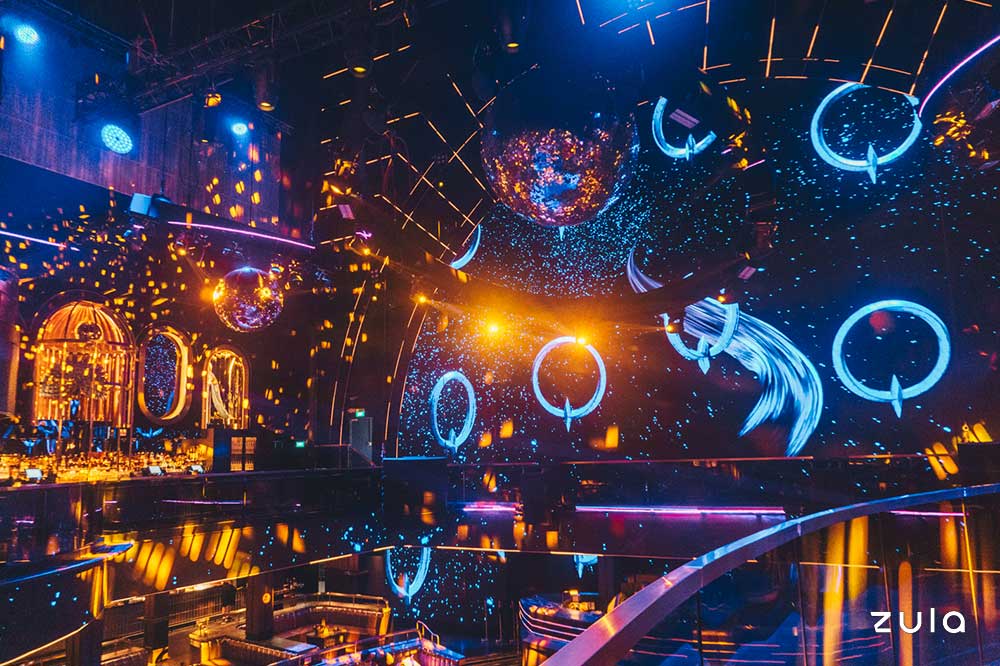 Frequent clubbers expressed to me that this club might be too big to sustain and too high-SES for hardcore clubbers, many of whom are university students.
According to them, Singaporeans rather frequent a joint with regular free entry, a formula that has worked well for Bang Bang.
But just based on its impressive design and ability to attract renowned DJs, Marquee will be the talk of the town for now. As a school which consistently grooms Singapore's next generation of clubbers likes to say, "The best is yet to be."
Also read:
6 Ratchet NYE Party Stories By Millennials Who Started 2019 With A Bang
Photography by Pichan De La Cruz