Pasta Hairbands
From realistic-looking food bags to bread-inspired sofa, there's no denying that people go bananas for merchandise inspired by edibles. Adding to what's already available, there are now pasta hairbands in designs of classic flavours, bolognese and carbonara. 
Available on Japanese online shop ii-Fake, these hairbands are excellent for pranks, like for occasions such as the upcoming April's Fool. Continue reading to find out more about these ridiculous hair accessories.   
The hairband 
Whether you're a huge pasta fan, or simply because you love dressing up, wearing this bolognese pasta hairband will definitely have heads turning.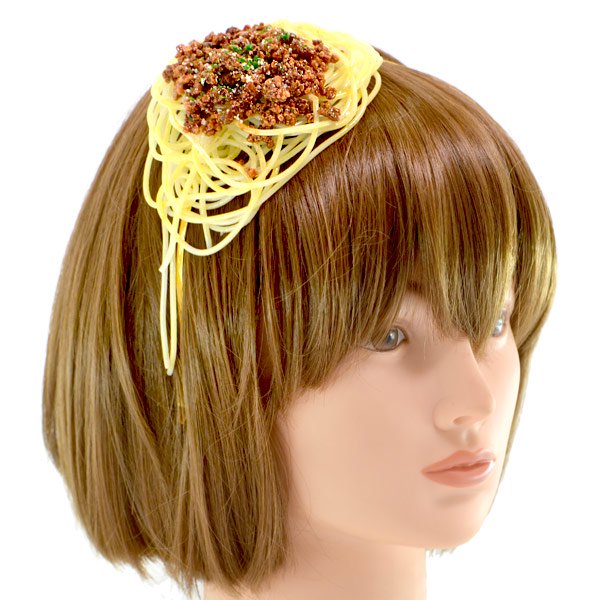 The hairband features a realistic design with spaghetti, along with bolognese sauce and minced meat. Put it on, and you'll find the quirky accessory lying fittingly on the side of your hair.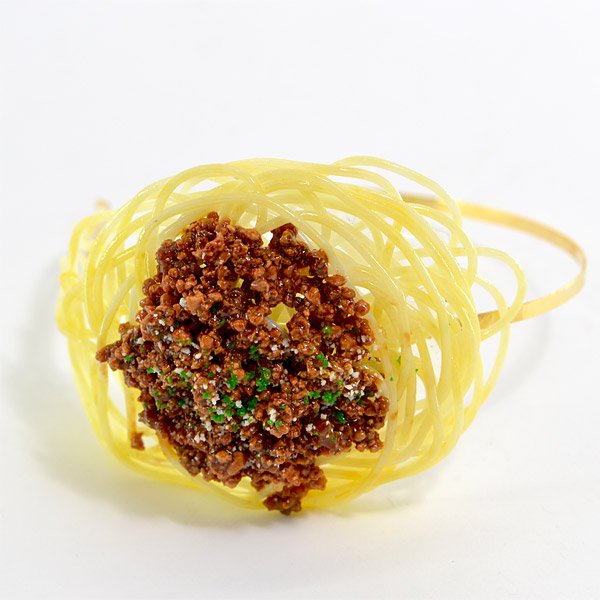 Closing in on the details, the pasta is "garnished" with cheese powder and some greens for extra "flavour" and colours. Furthermore, the band comes in a gold shade, similar to the hues of the noodles.  
If you prefer cream-based pasta, there is also one hairband that features carbonara instead.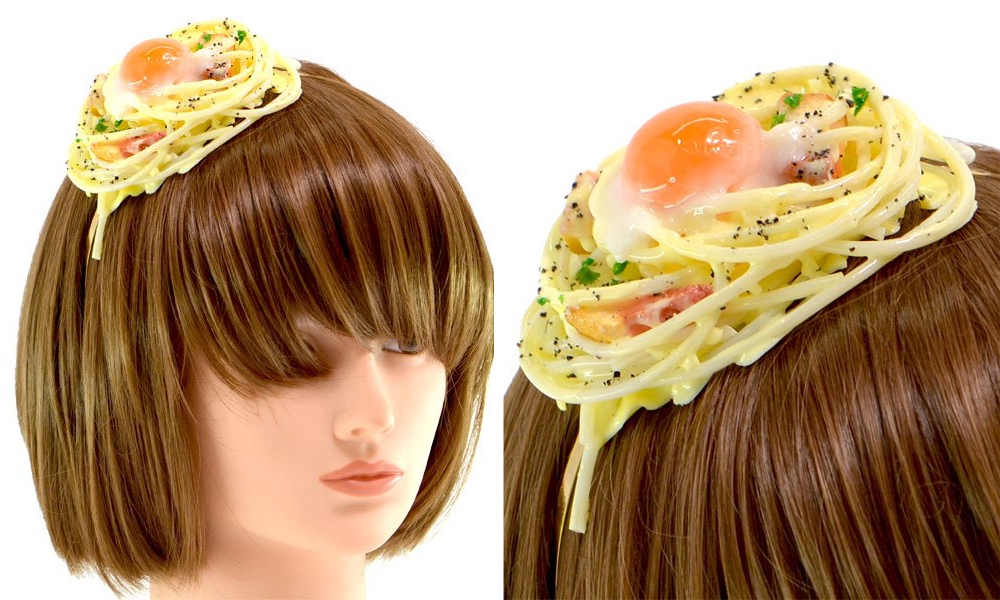 Unlike the previous pasta hairband, this design features other ingredients, like a runny half boiled egg and bell peppers.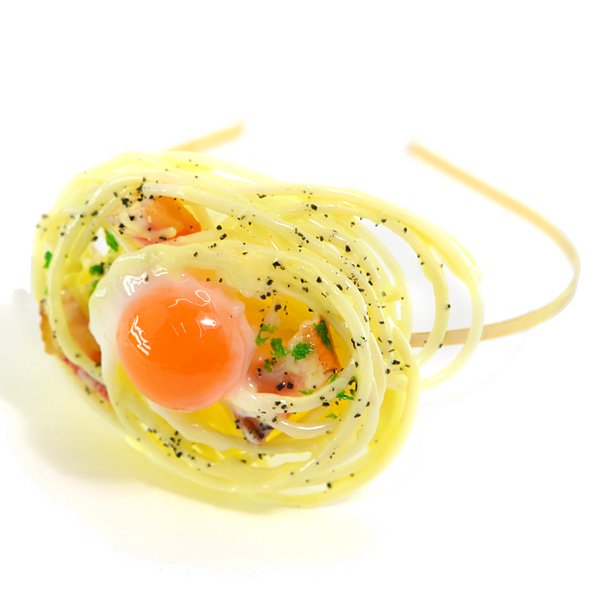 Plus, it is also completed with black pepper and parsley for a realistic look. 
Both hairbands have dimensions of 12cm x 9cm x 3.5cm, and retail at ¥6,000 (~S$68.20) each.
Others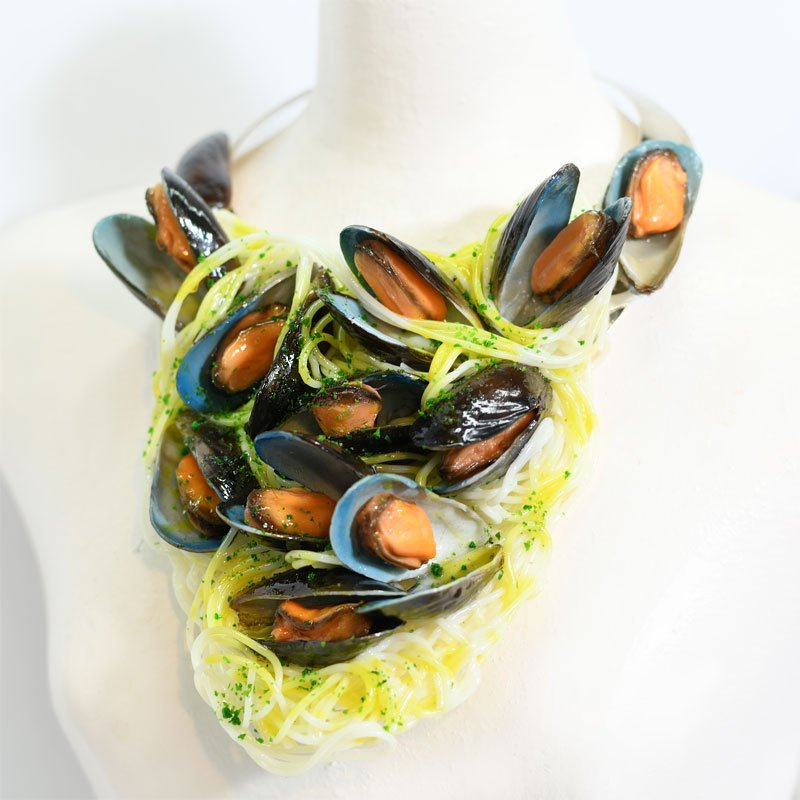 Apart from hairbands, ii-Fake also has other realistic-looking accessories like this pasta necklace with mussels. The details of the accessory are no joke, as you can tell how much effort is put into perfecting the colour palette of the dish. 
Instead of plain, skin-coloured tights, check out these with the motifs of Japanese fishcake aka kamaboko.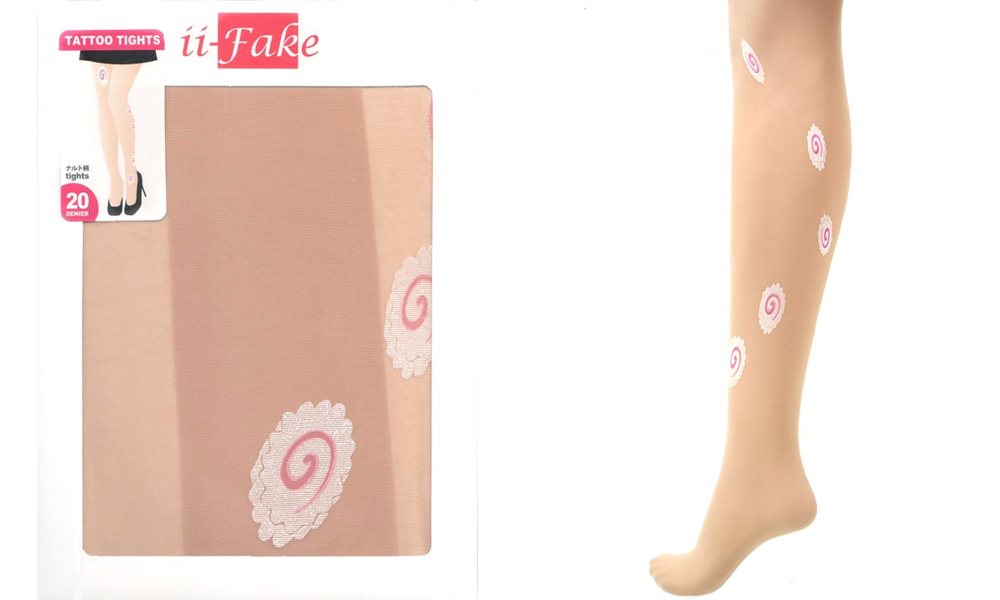 The white fishcake motifs with pink swirls in the middle add a dose of cuteness to your outfit, perhaps at the same time, also triggering any kamaboko cravings you might have.  
These Pasta Hairbands Are Perfect For Those Who Love Making A Fashion Statement
Up your OOTD game when you have one of these pasta hairbands on your head. They are no doubt eye-catching accessories, and novelty items you would want to have in your collection. 
Unfortunately, these accessories are only available in Japan, on ii-Fake's official website. For those who plan on getting them, you might want to look for freight forwarders that ship them to Singapore. 
All images courtesy of ii-Fake. 
Also read: 
These Realistic-Looking Food Bags Come In Designs Like IKEA Meatballs So You Can Look Like A Snacc