Winnie The Pooh Bags
Growing up with cartoons, Winnie The Pooh and Piglet have always been icons of friendship and loyalty for as long as we can remember. It's almost hard to believe that these nostalgic cartoon characters have been around for 95 years now. To celebrate the 95th anniversary of this adorable honey-loving bear and his friends, Disney Taiwan has launched a series of bags and lifestyle accessories for fans.
Bags and pouches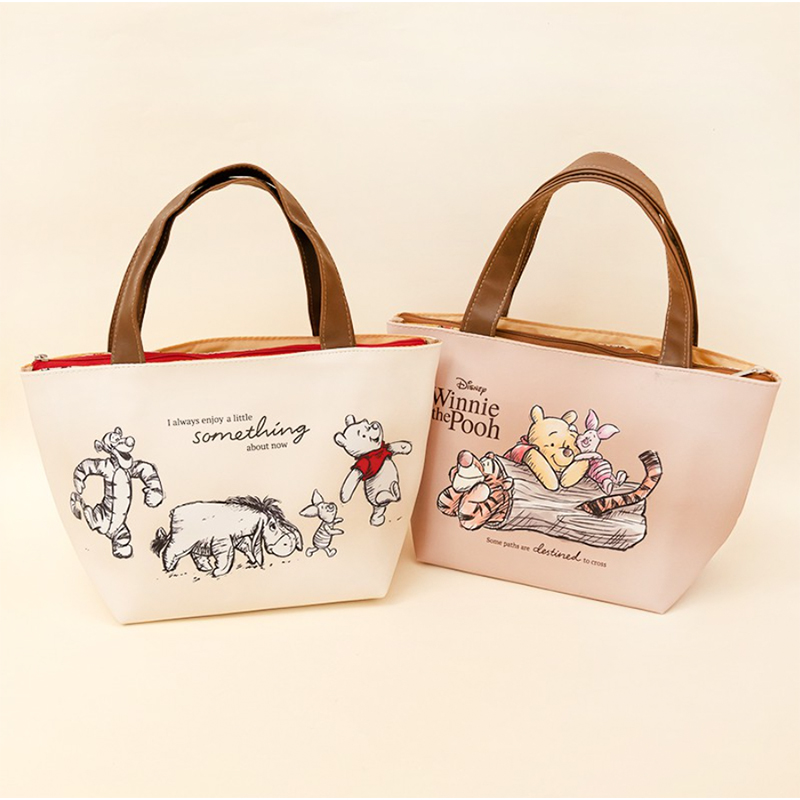 The first 2 tote bags in this collection feature Pooh and his best friends Piglet, Tigger and Eeyore having fun together in the woods. Zhng up your picnic date OOTD with these pastel yellow and pink bags for a chill afternoon with bae.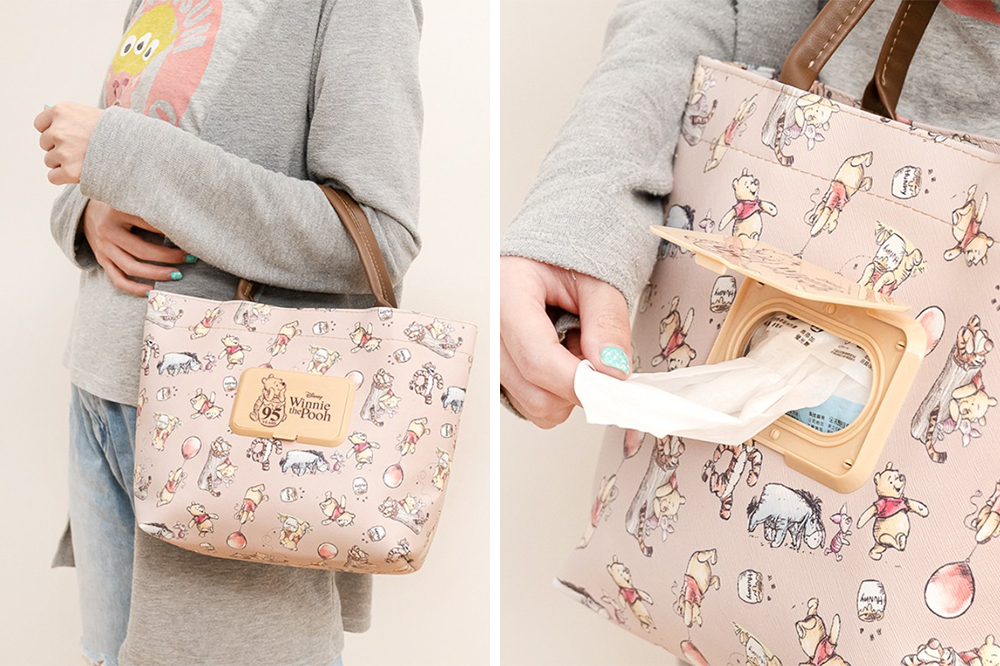 Tote bags with compartments are a convenient addition to our lives — no need to rummage through your bag just to fish out a packet of tissues. However, the next tote bag in this collection takes auntie-type convenience to the next level. 
While it looks like just an ordinary tote bag at first glance, the flap on the front of the bag can be opened to reveal a compartment just for wet tissues. This bag is also available in a minimalistic honey-yellow colour.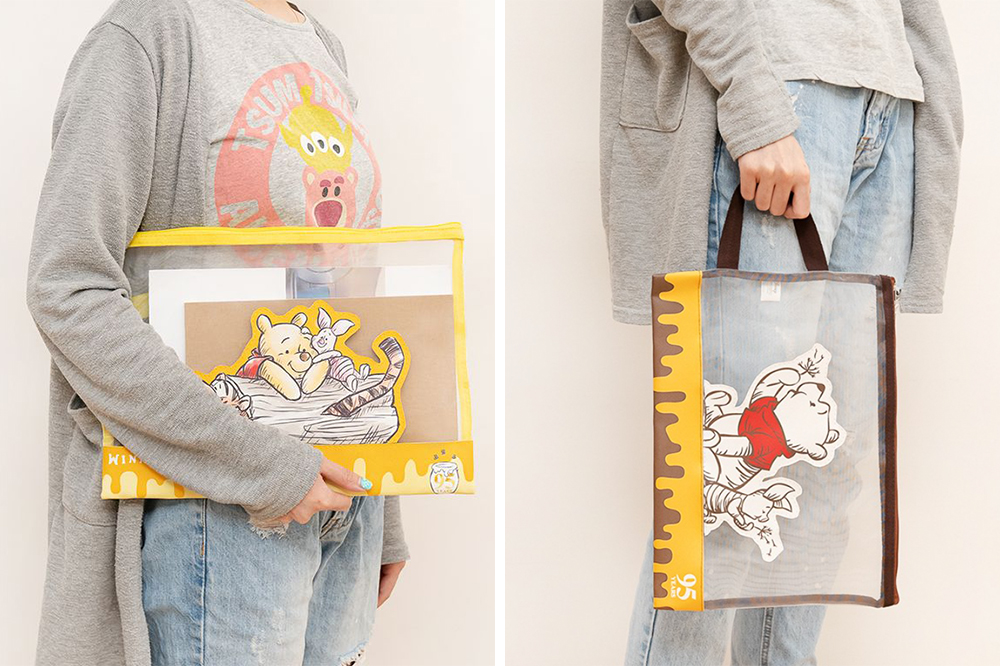 To keep all your notebooks, papers and stationery in place, there are 2 types of clear files that come with a handle top. The yellow and brown files come with motifs of sweet honey dripping along the bottom to pay tribute to Pooh's favourite food.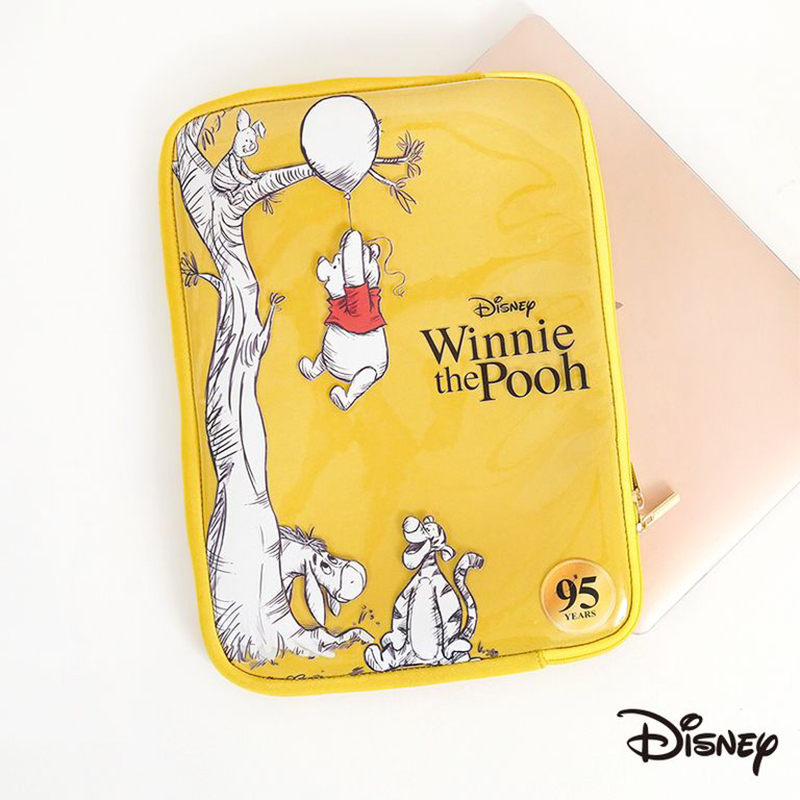 Whether it's rushing for a lecture or going to a work meeting, laptop cases are essential to protect your laptops while on the go. The Winnie the Pooh laptop case in this collection comes in bright yellow, with prints of Pooh and friends to cheer you on.
Accessories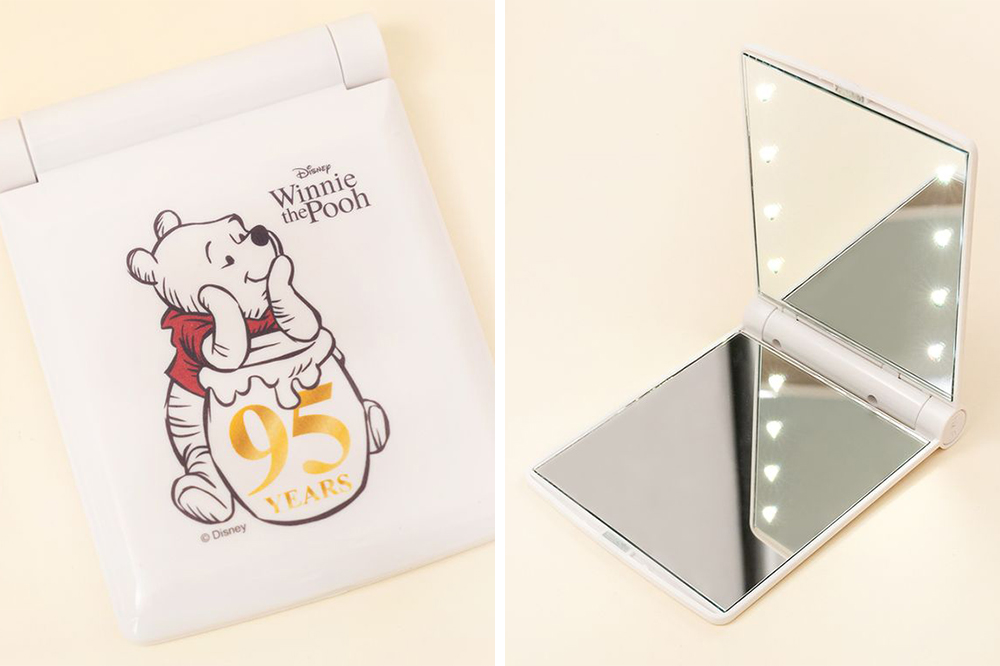 To ensure that your makeup is always on fleek wherever you go, the Pooh handheld mirror is a light and convenient accessory to take with you. The mirror also includes LED lights for you to touch-up your makeup in poorly-lit locations.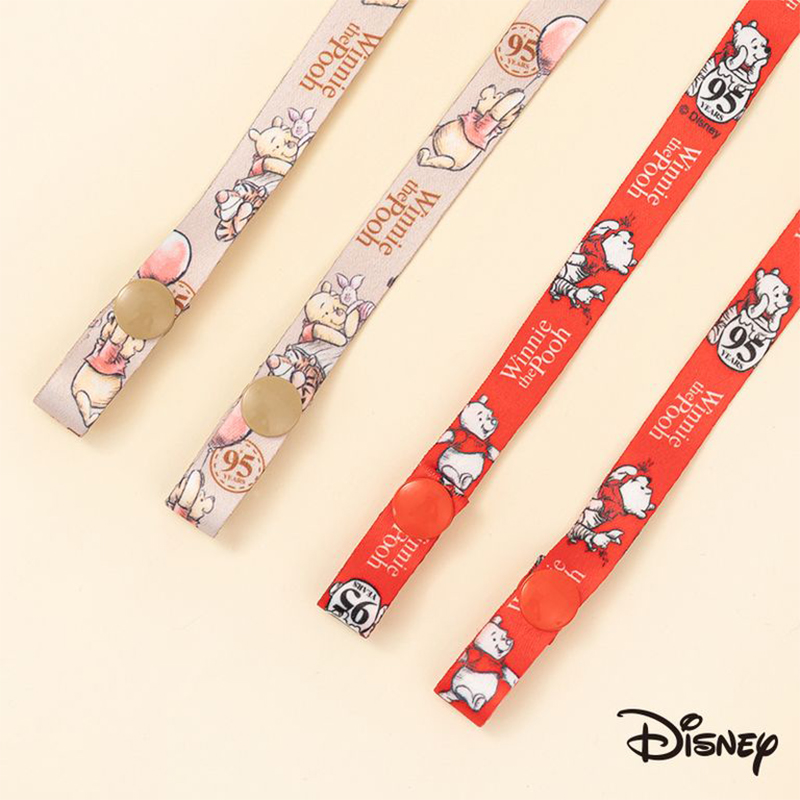 Whether you're team mask strap or mask pouch, you can't deny how kawaii these Pooh mask straps look. As we're back to dining in, these mask straps are a convenient way to sling our masks around our neck so we can dig into food with ease.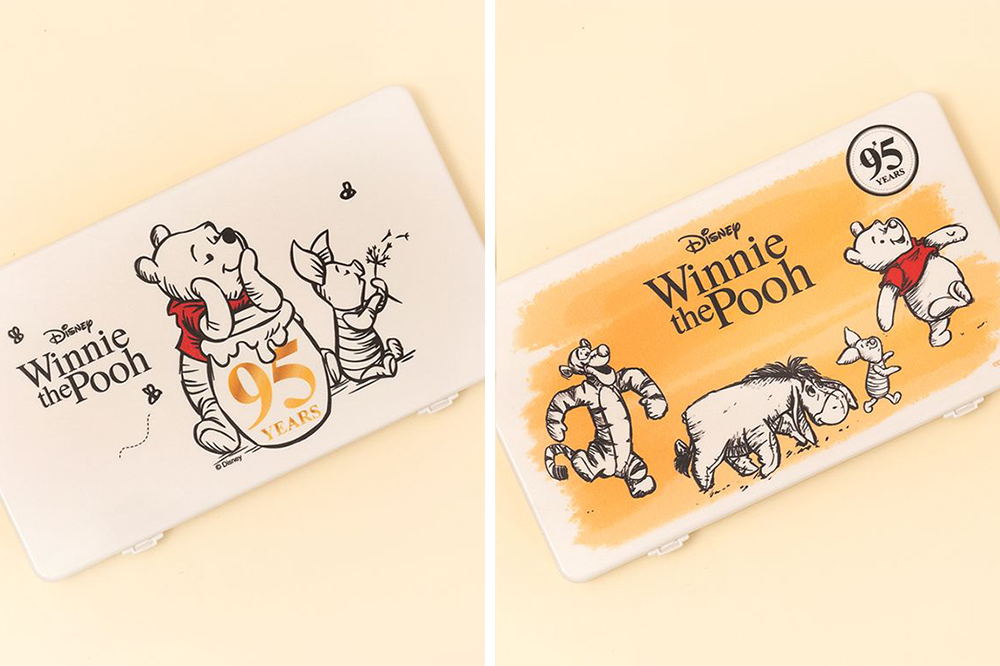 If you prefer a more hygienic way to store your masks at the side of the dining table, these Pooh mask cases will do the trick.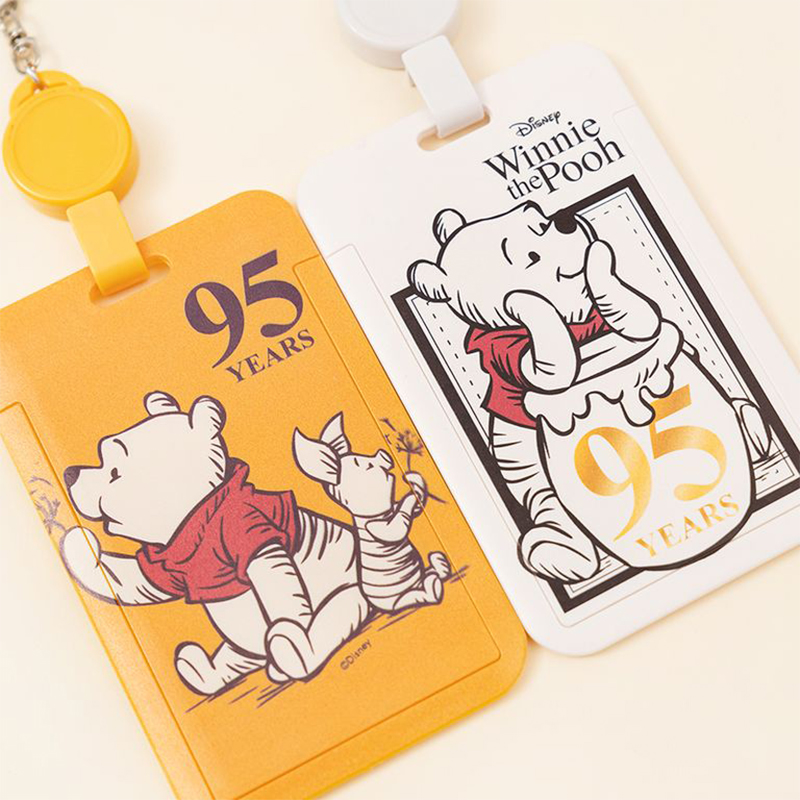 Get matching Pooh EZ-link card holders with your BFF to show off a friendship as strong as Pooh and Piglet. The card holders come in 2 different designs and colours, each with a retractor for an easy tap in and out on the MRT.
Also read:
This Winnie The Pooh Kitchenware Collection Is So Cute You Won't Skip Breakfast Again
Stationery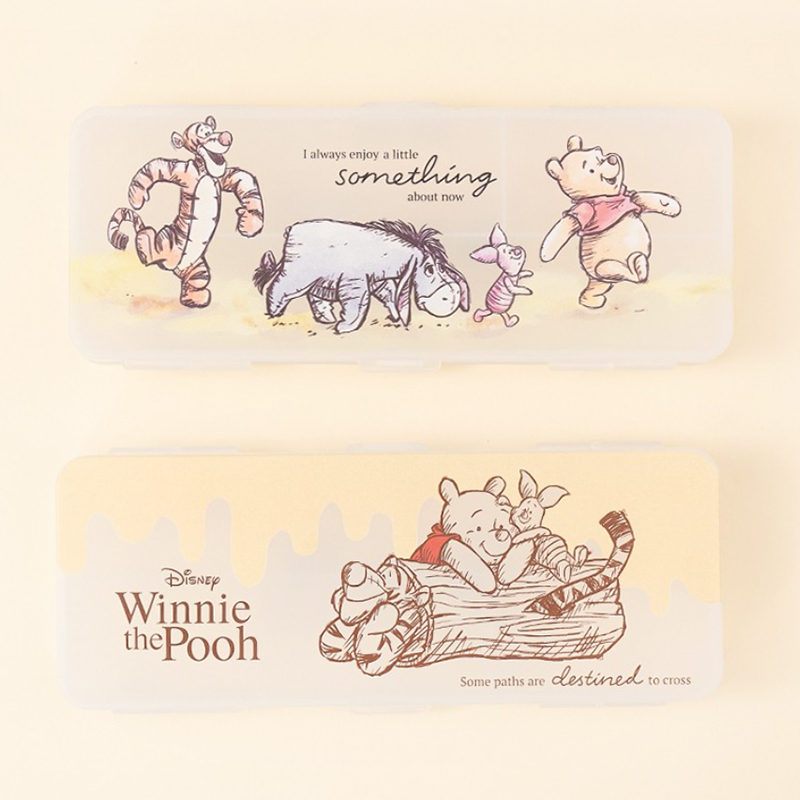 One of Pooh's most famous quotes, "I always enjoy a little something about now", reminds us all to live in the present and appreciate the small moments. To get you motivated through the tough days, these Pooh pencil cases come with iconic quotes to take with you wherever you go.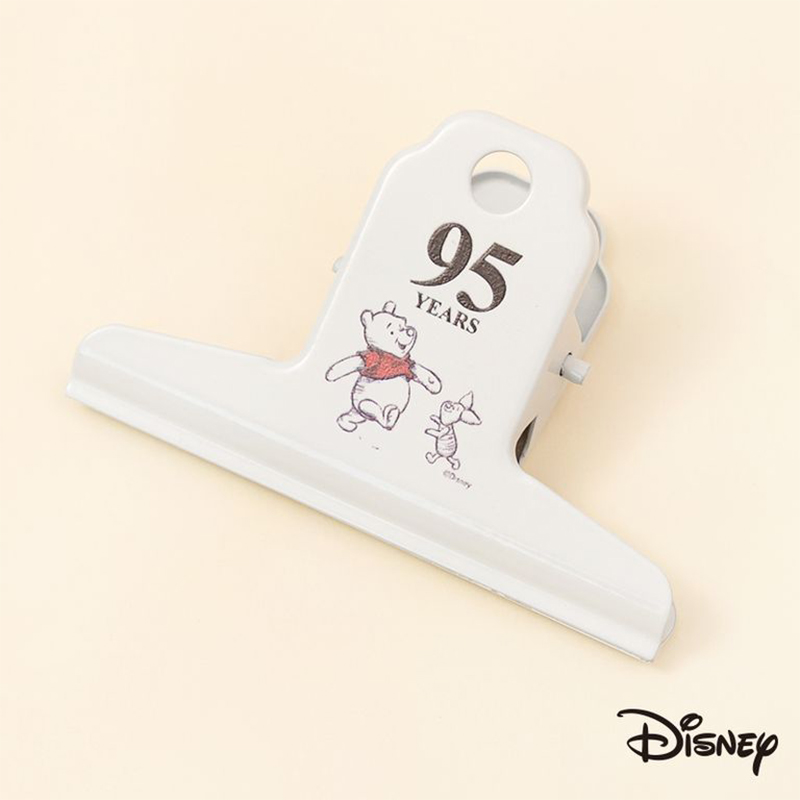 Lastly, ensure all your important documents are neatly clipped together with this chio Pooh and Piglet paper clip.
These Winnie The Pooh Bags & Accessories Are Adorable Tributes To The Loveable Bear
Unfortunately, these cute Winnie the Pooh bags and accessories are only available on Shopee Taiwan's website for now. As it's Pooh's 95th anniversary this year, hopefully Disney will bring more Pooh merch to Singapore so we can celebrate with our beloved childhood character.
All images courtesy of Disney Taiwan.
Also read:
Pandora Has Disney Princess Charms & Pendants To Make Your Childhood Fairy Tale Dreams Come True