Plush Toy Scrunchies
Looking for new ways to spice up your hairstyle can get pretty repetitive if your hair tying skills are not as advanced, and learning how to tie different braids can often leave you with aching arms. 
Thankfully, there are hair accessories that take it to the next level so that we no longer have to depend on just hairstyles. These cute plush toy scrunchies are perfect for all occasions — from lazy bad hair days to casual picnic dates with your bae. 
Bunny scrunchie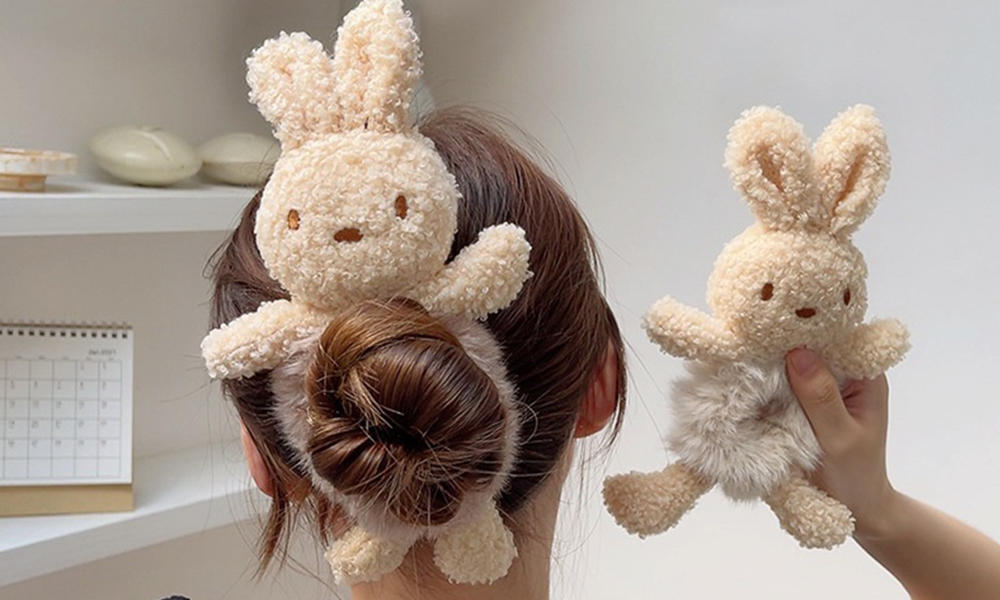 Carry around this beige bunny scrunchie wherever you go and add a dose of innocence to your look.
Available in pink, grey, khaki, brown and off-white, the furry body, which acts as the hair tie, will make your messy ponytails or bun look even cuter.
Bear scrunchie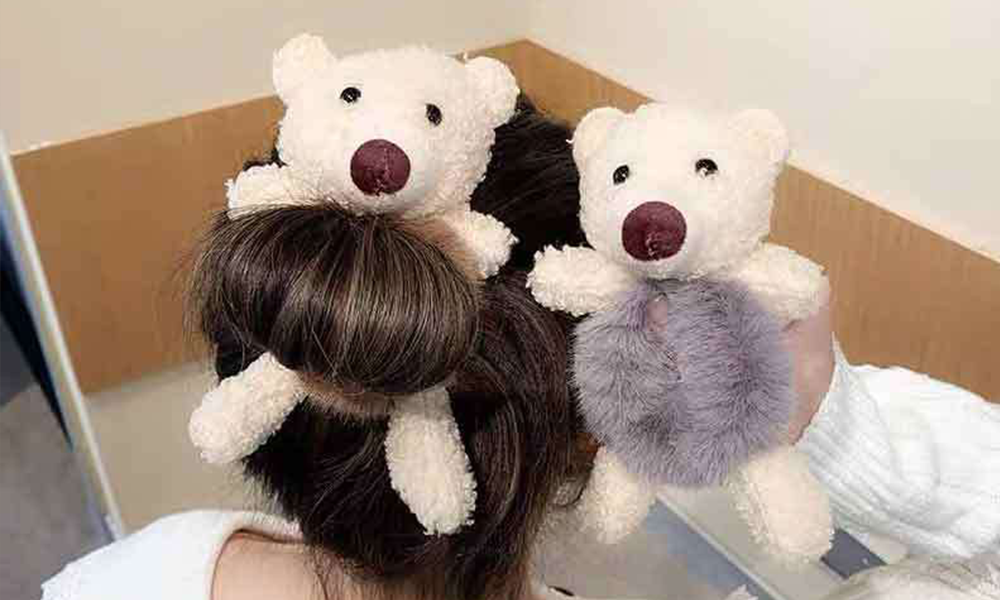 You can now bring a super adorable companion out during your solo self-care dates and feel like the main character of every K-Drama with this bear scrunchie. 
Similar to the bunny scrunchie, this bear version also comes in pink, grey, khaki, brown and beige so you can match it with any outfit.
The neutral shade of beige for both the bunny and bear scrunchies can also complement any makeup look, so you can doll up just the way you like.
These Adorable Scrunchies Not Only Serve As Hair Accessories But Also A Conversation Starter
There is no need to worry about awkward conversations with these scrunchies as you'll be turning heads whenever you wear them. If you're feeling extra bold, you can also wear it around your wrist.
These scrunchies are 18cm in height and 12.5cm in width so it will definitely act as the statement piece for all your casual outfits.
Say goodbye to your basic VSCO girl scrunchies and get your hands on these kawaii plush toy scrunchies for only $1.85 on Shopee.
All images courtesy of Shopee.
Also read:
These Pasta Hairbands Will Keep Your Hair Neat While Doubling As A Realistic Fashionable Snack