Minimalist Skincare Routine
As a beauty writer, products land on my desk almost daily. At the end of every month, a pile of accumulated makeup goes to a hungry pack of colleagues, while I cherry-pick precious bottles of skincare to take home.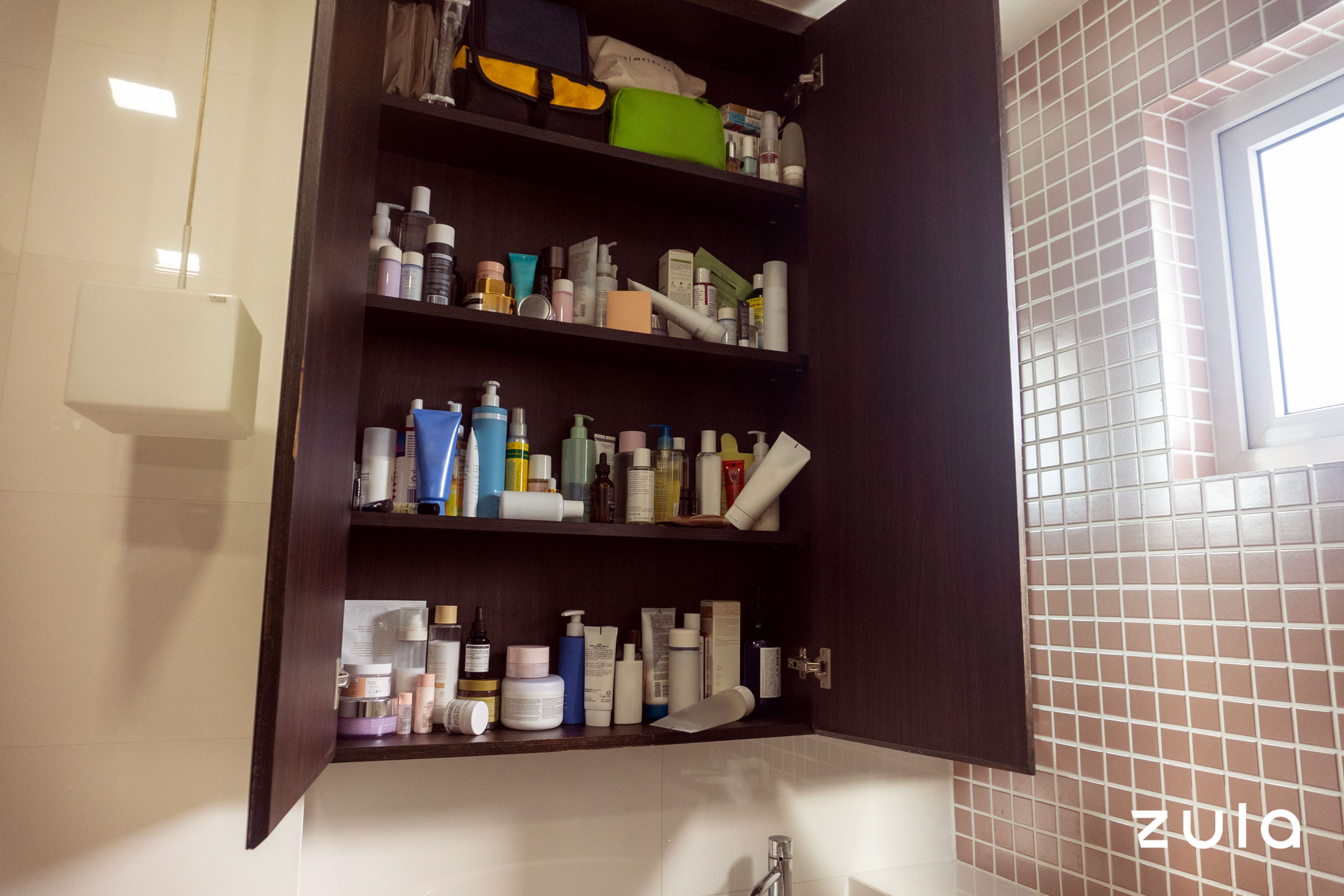 My skincare shrine
Gradually, countless cleansers, toners, lotions and potions crowded my bathroom shelves. Sticking to a consistent routine became a real challenge, and when I couldn't locate my favourite moisturiser one morning, my inner Virgo screamed.
Decluttering my skincare stash
My bathroom has always been a space for self-care, where I begin and end each day in solitude. The stockpile of skincare products had created chaos in my sanctuary, and it was stressing me out more than I had realised.
In her book Spark Joy, Marie Kondo wrote, "Tidying your physical space allows you to tend to your psychological space." To make way for some zen in my life, I decided to declutter my bathroom shelves and give the products out to friends, family and colleagues.
Sticking to a 3-product skincare routine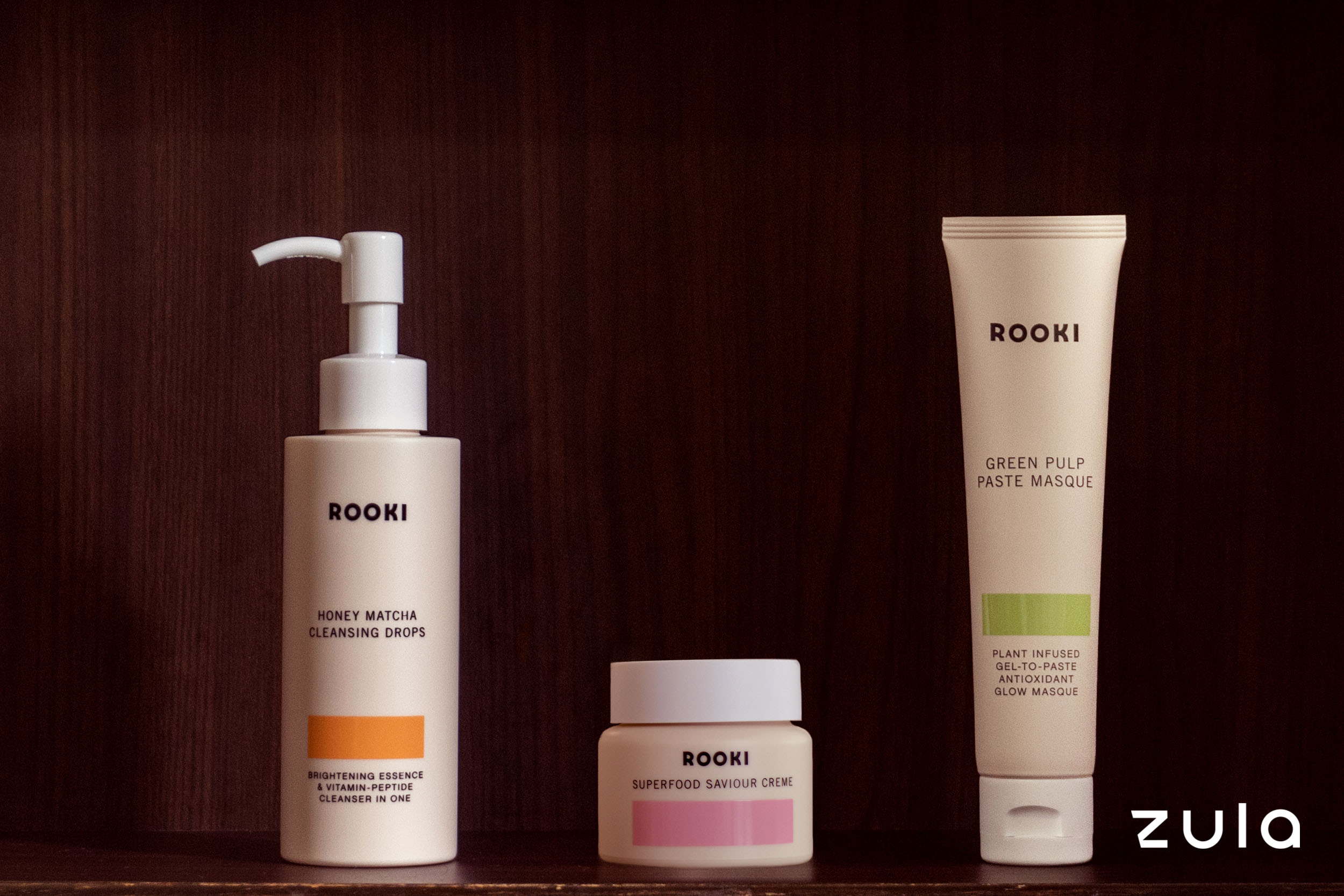 Of course, I didn't get rid of every item in my stash. Inspired by Japanese minimalism, I created a simple 3-step routine consisting of a cleanser, moisturiser and face mask.
Aesthetic packaging always gets me weak in the knees, so I chose to keep 3 of Rooki Beauty's skincare essentials. With pops of pastel on the bottles, these products don't just sit pretty on my shelf, they serve up a ton of looks for the 'gram too.
With matcha powder, kale extract and chia seed oil on each product's ingredient list, these superfoods sound like they belong in Gwyneth Paltrow's diet. But hey, if those ingredients are responsible for her glow, my skin will gladly have what she's having.
1. A hydrating cleanser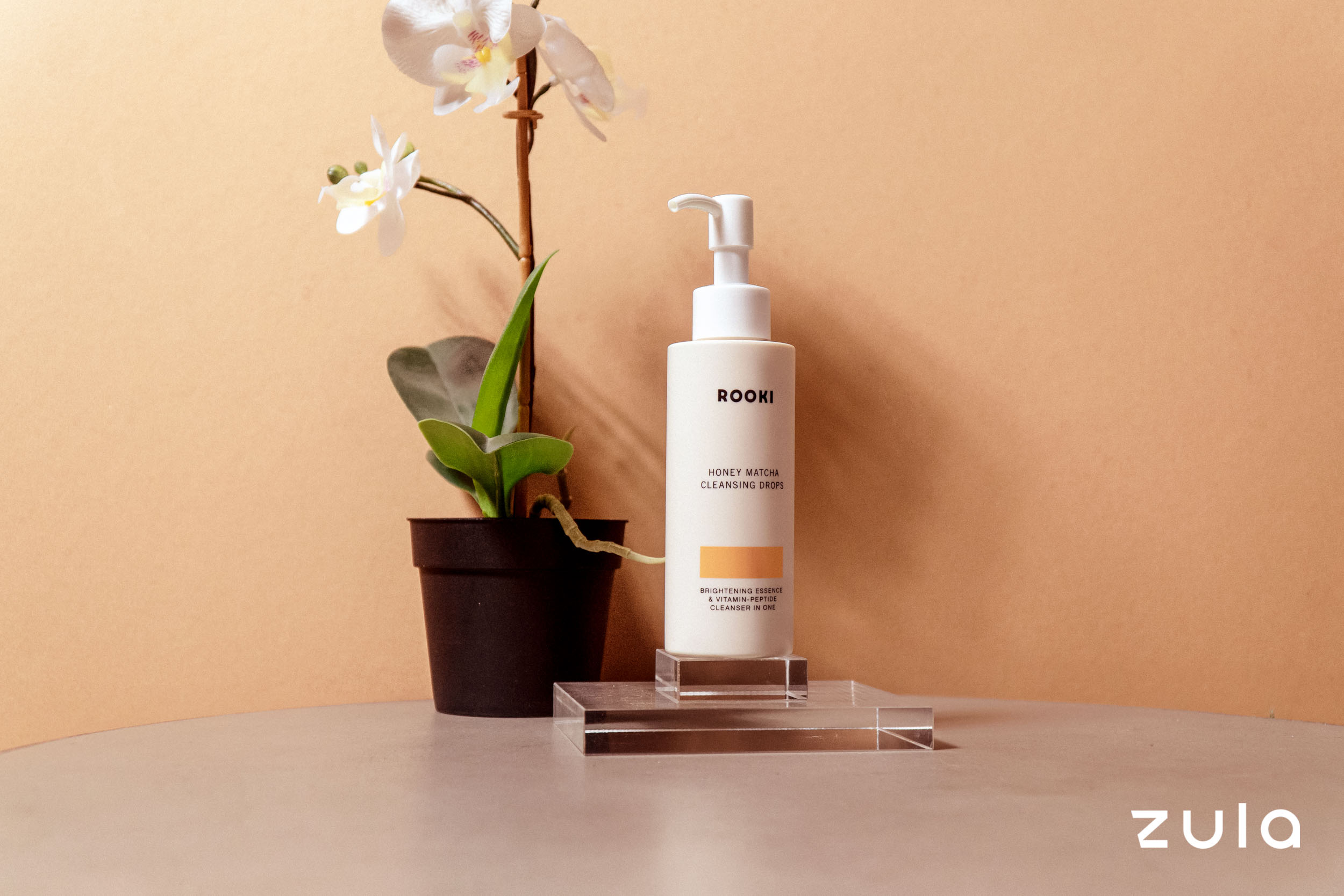 Cleansers that contain sulphates tend to strip my skin of moisture, so a sulphate-free one like the Honey Matcha Cleansing Drops is ideal. There are no artificial fragrances or essential oils in the formula too, which bodes well for my sensitive skin.
The green-tinted gel turns white when lathered. My skin feels soft and smooth after cleansing, not tight and dry. Matcha leaf powder and honey are anti-inflammatory ingredients, and they've helped to soothe the red patches on my cheeks.
2. An antioxidant-rich moisturiser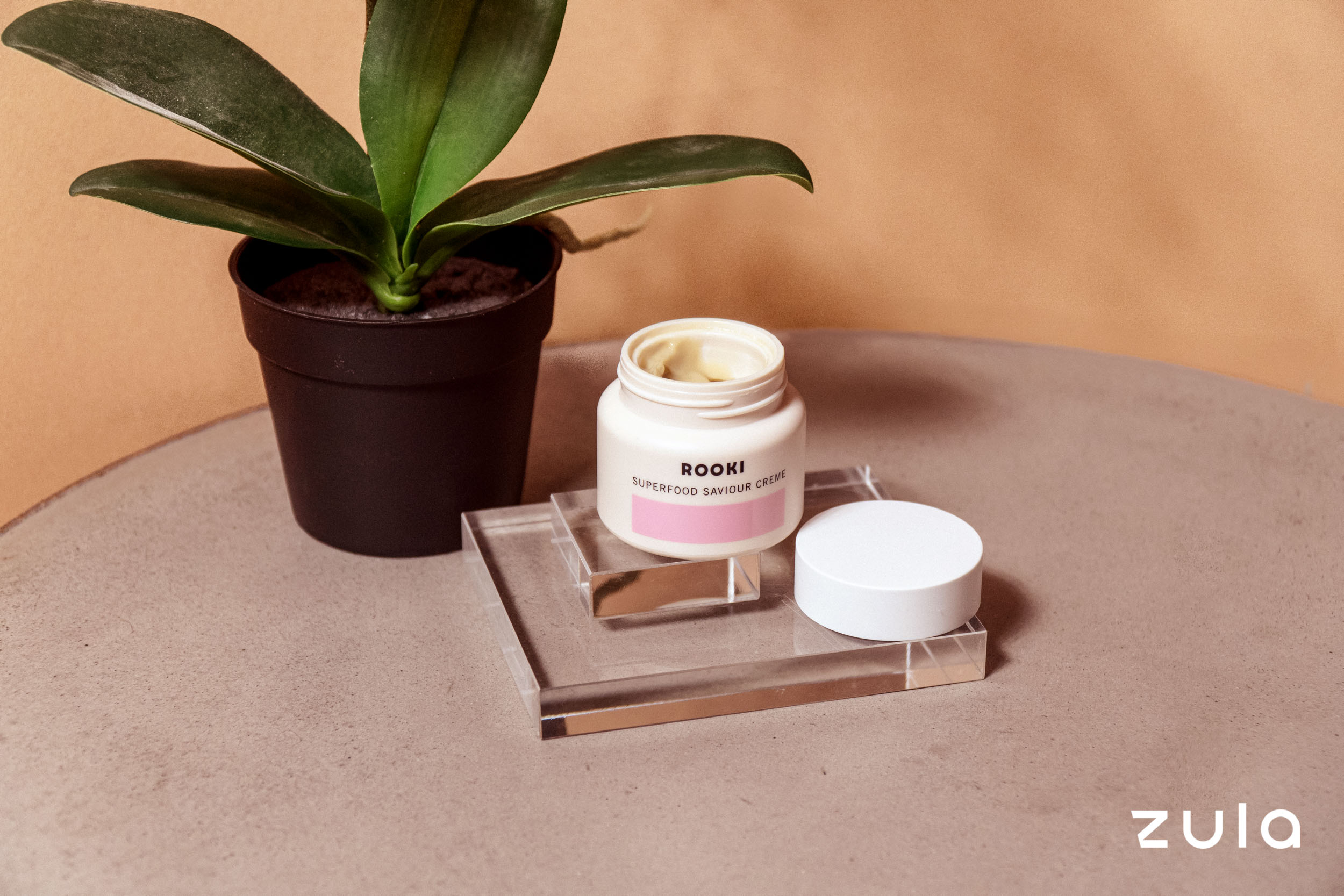 Since pollutants in the air can speed up skin ageing, I wanted a moisturiser that has vitamins and antioxidants to ward off free radicals. Loaded with kale extract, lingonberry extract and chia seed oil, Rooki's Superfood Saviour Cremè fits the bill.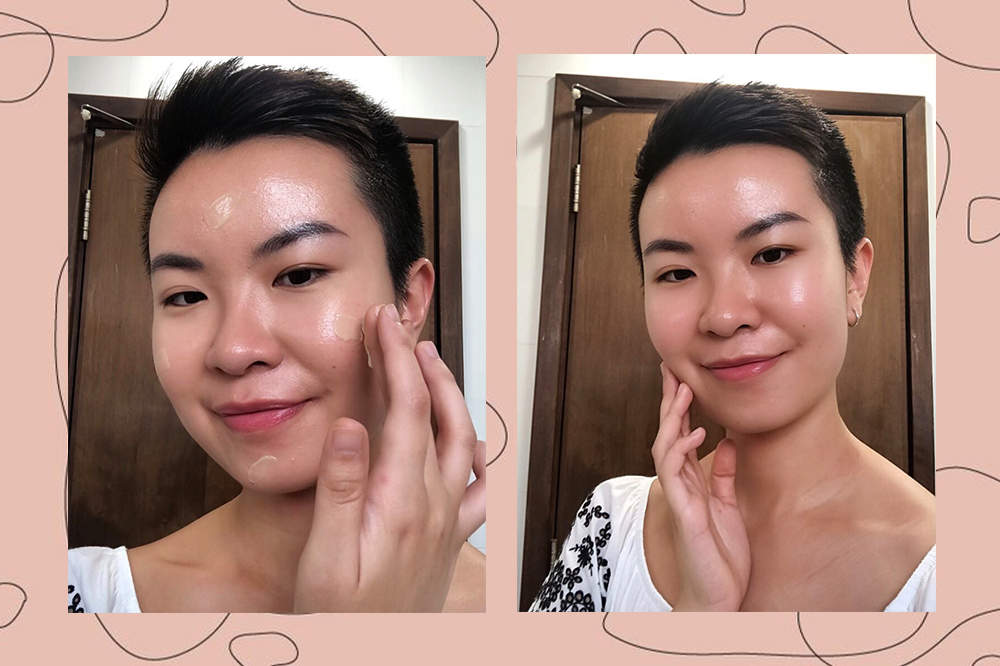 The moisturiser leaves my skin dewy and not greasy
The refreshing citrus scent has become something I look forward to every morning. Plus, it doesn't irritate my skin. The moisturiser spreads easily and soaks in quickly without leaving a greasy residue behind. In fact, it gives my face a nice glow and doubles up as a hydrating makeup primer too.
3. A brightening mask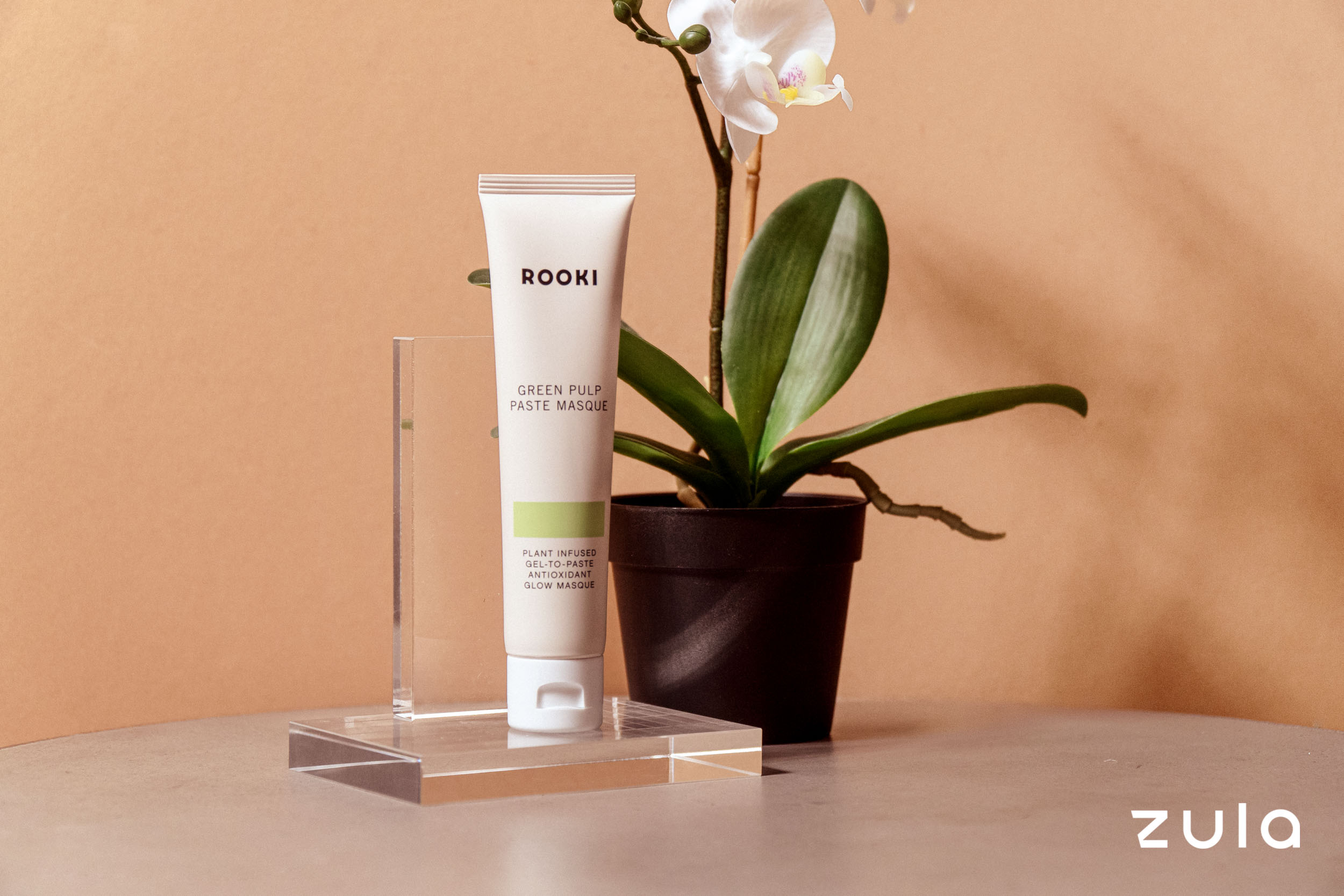 The sun's harsh UV rays can cause a dull complexion, so apart from a good cleanser and moisturiser, a gentle brightening treatment is a must in my routine. Twice a week, I reach for the Green Pulp Paste Masque, which contains skin-brightening tomato and carrot extracts.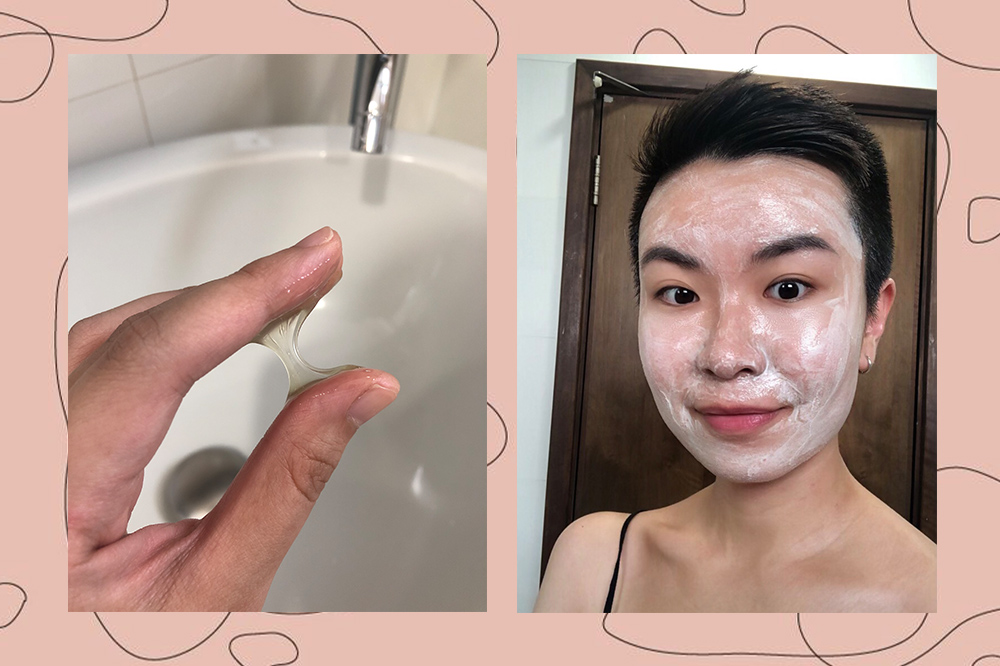 Like the Honey Matcha Cleansing Drops, the gel mask is tinted green, except it has a thicker, more gooey texture that's fun to play with. When I massage it on my skin, the mask turns into a white paste. The slight warming sensation also puts me in a state of calm.
Adopting A Japanese Minimalist Skincare Routine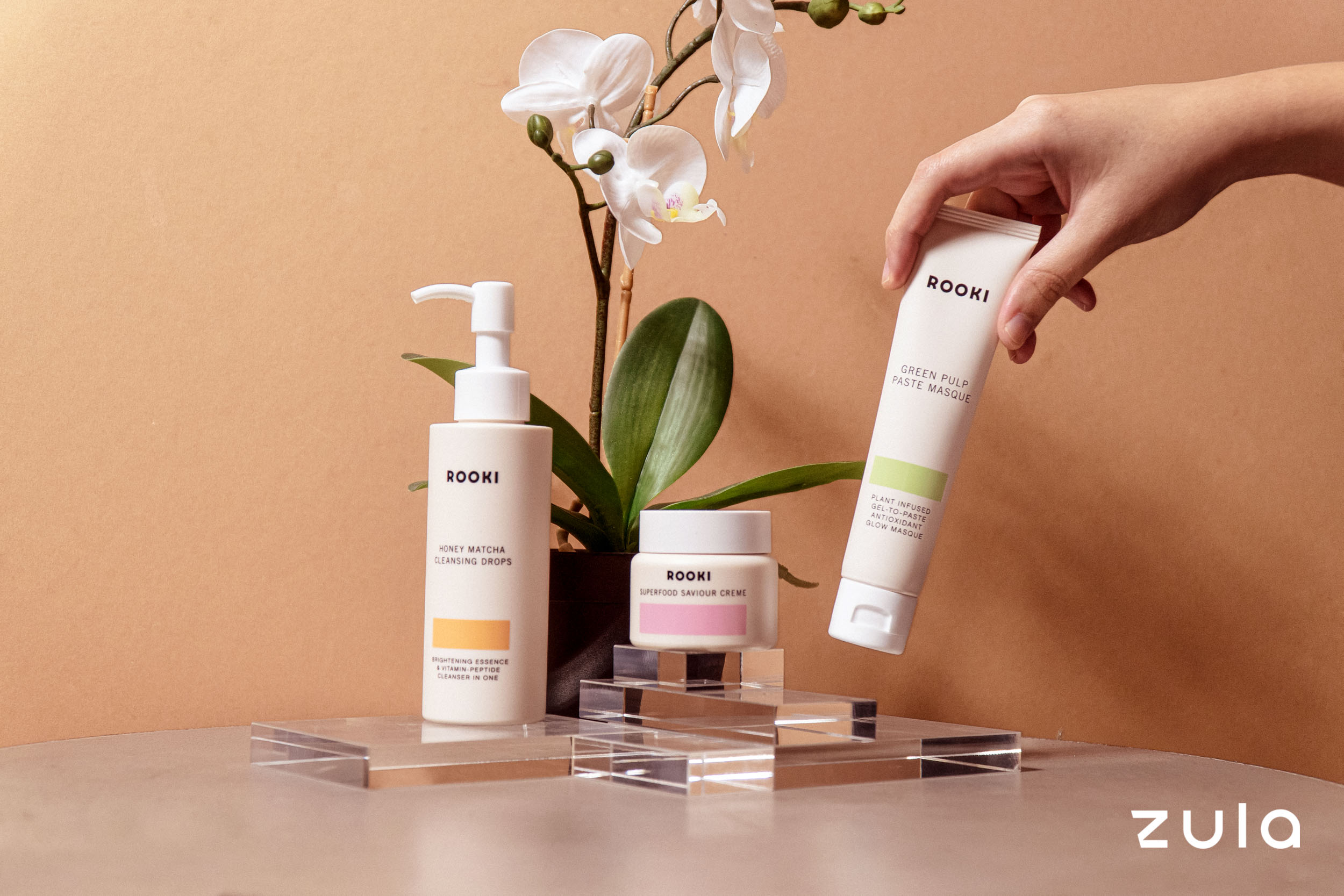 Since I've adopted my new minimalist skincare routine, it's paved the way for peaceful, slower-paced mornings. No longer overwhelmed with a towering cabinet of options, I don't have to stress out about which products I should be using daily.
Testing out many products at a time triggered breakouts in the past. With a consistent skincare routine, however, my complexion is much less irritated. My skin definitely appreciates the simpler routine too.
If your skincare clutter has been giving you a headache, try cleaning out your bathroom shelves and stick to effective products like the ones from Rooki Beauty.
From now till 15 December 2019, you can enjoy 15% off Rooki Beauty's products. Simply head to the brand's website and enter the code 'ZULAXROOKI' at the checkout page.
This post is brought to you by Rooki Beauty.
Photography by Sebastian Tan.