My Melody Omamori EZ-Charms
EZ-Link just released new My Melody EZ-Charms inspired by traditional Japanese omamori, an amulet commonly sold at Shinto shrines and Buddhist temples in Japan and is believed to bring luck and protection. They are available at selected Cheers outlets at $24.90 each with no load value.
My Melody design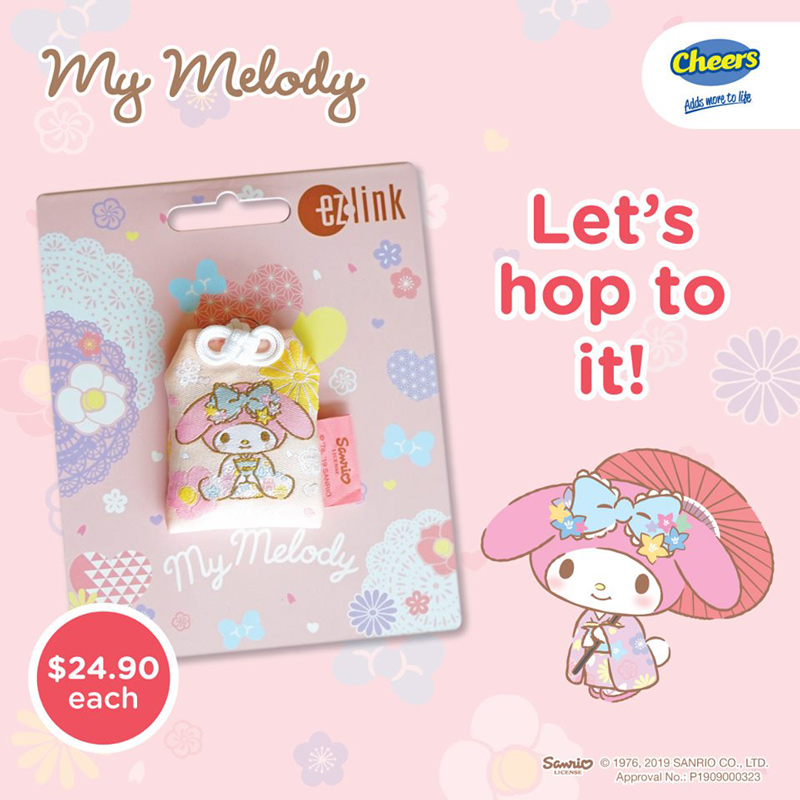 The NFC chip of this EZ-Charm is enveloped in a pretty pastel pink cloth sachet. The top corners are folded inwards, characteristic of an omamori. It also boasts a traditional Japanese square knot that is commonly found on amulets, and this one allows you to attach it to your phones or bags with the loose ends of the knot.
The star of the show, My Melody, is proudly featured on the sachet itself, clad in a gorgeous pink kimono with chrysanthemum flower motifs. She exudes grace and modesty, with her hands on her knees, in a kneeling position. A big blue bow is also seen attached to her head. The background is an explosion of sakura, chrysanthemum and jasmine flowers. 
Gudetama design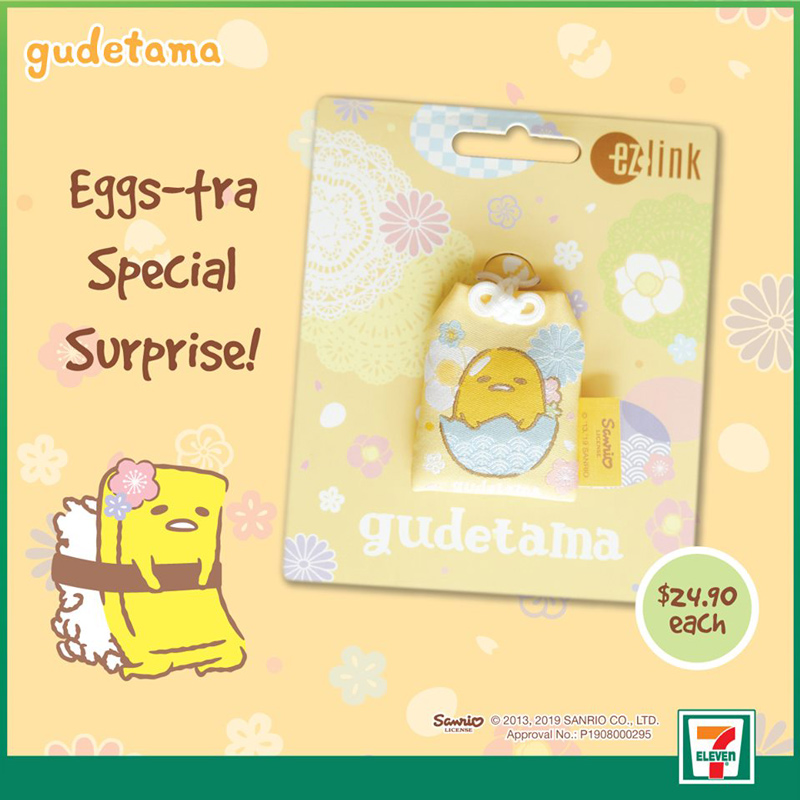 A Gudetama design was also released last week, featuring the famous lazy egg character peeking out of its eggshell, plastered with the Japanese fish scale design. The sachet of this EZ-Charm is in pastel yellow, incorporating all the distinctive features of the omamori as well. 
These charms are also available at $24.90 each for no load value, but at selected 7-Eleven outlets instead.
My Melody Omamori EZ-Charms
Bring some extra luck into your lives with these omamori-inspired My Melody EZ-Charms. Check out their Facebook page for the full list of outlets carrying the charms.
All images: Source