Nandita Banna – Miss Universe Singapore 2021
Many of us are familiar with beauty pageants and runways — and no, we're not talking about the Honey Boo Boo or RuPaul kind. Within our own Little Red Dot, annual Miss Universe Singapore competitions are held to select the country's representative for the international Miss Universe pageant.
This year, 21-year-old Nandita Banna was crowned the title of Miss Universe Singapore 2021. From her favourite food to dealing with xenophobic comments after earning this title, we've compiled 18 facts about Nandita Banna for Singaporeans who are kaypoh to learn more about our new queen.
1. She's a 2000s kid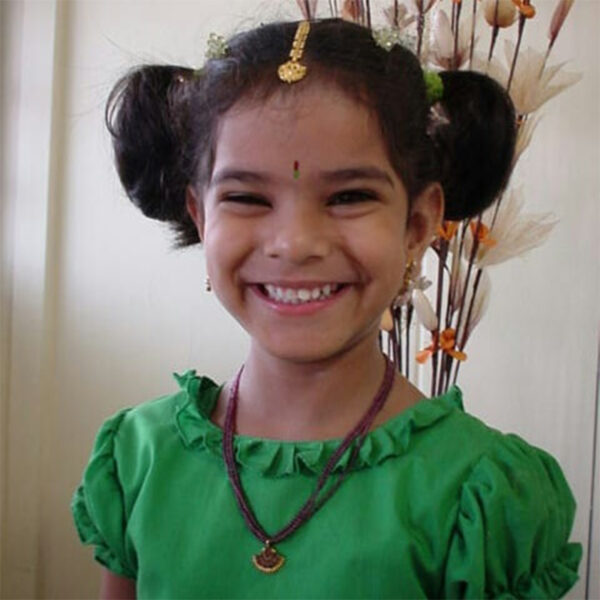 Source
Nandita Banna was born on 8 November 2000 — marking her as a Gen Z kid. She won the title of Miss Universe Singapore at the mere age of 21.
2. Studying Business Management and Informations System at SMU
On top of modelling, Nandita is also currently pursuing a double degree in Business Management and Informations System at SMU. In an interview with Yahoo News, she says that she is "passionate about leveraging technology to create a more sustainable future". 
Currently in her 3rd year, she's also actively involved in school clubs such as SMU's Verts Environmental Club and Tamizha, an organisation that aims to appreciate the Tamil Community in Singapore.
3. Graduated from Raffles Institution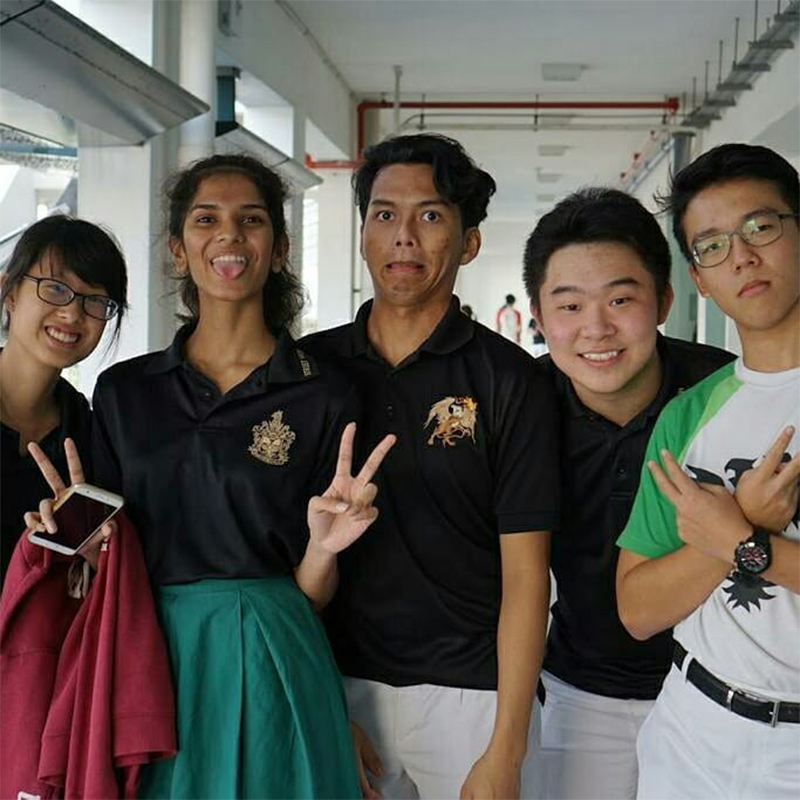 Nandita (second from left) and her school friends in Raffles Institution
Source
Prior to university, Nandita studied in Raffles Girls School and then went on to Raffles Institution from 2017 to 2018. 
4. Speaks 3 languages
While many of us Singaporeans are bilingual, Nandita is fluent in 3 languages: English, Hindi and Telugu. According to her LinkedIn page, she's fluent enough in these languages to speak at professional proficiency. 
Fun fact for those who aren't familiar with Telugu: it's a language that is primarily spoken in Southeastern India!
5. Once appeared in a HDB commercial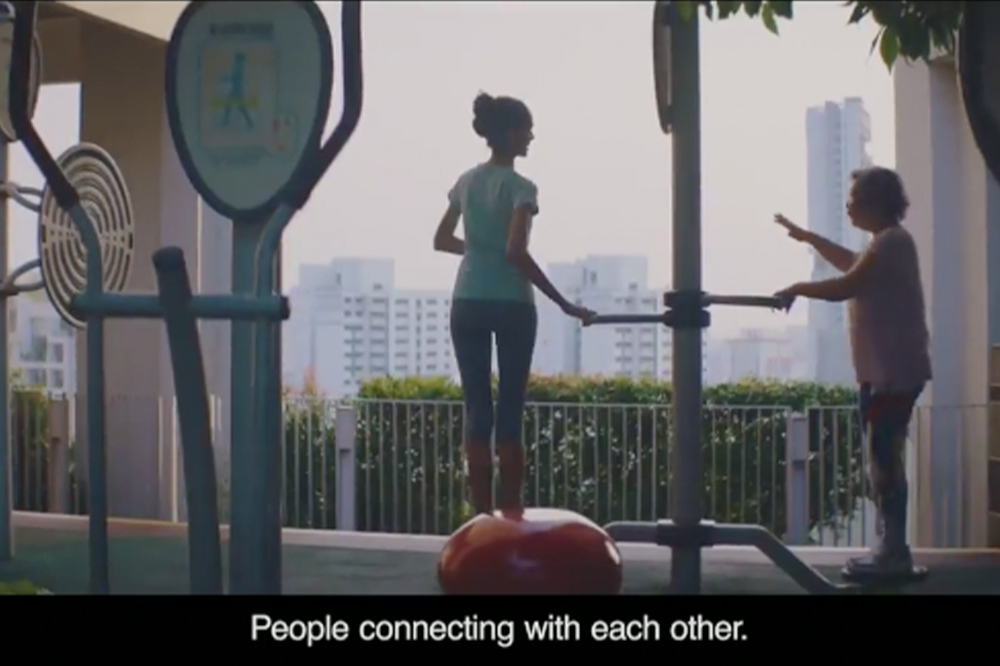 Source
In 2020, Nandita appeared in a HDB commercial to promote fitness corners in HDBs. In the commercial, Nandita was seen working out with an eldery auntie to showcase the theme of connecting with our neighbours. 
Though she only appeared for 2 seconds, she was ecstatic to share this feature to her followers in an Instagram post. It's a justified reaction after all – it's not every day that one can appear in a TV commercial for our friends and families to witness. 
6. Her favourite food is pasta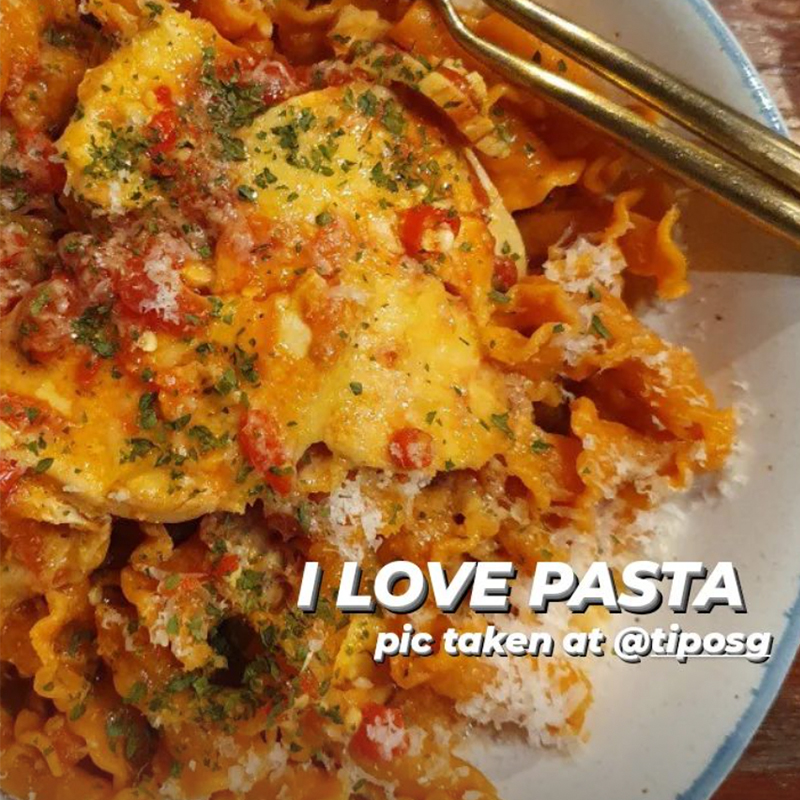 Source
When asked what her favourite food is, Nandita took to her Instagram highlights to reveal that it's none other than pasta. She shared a picture of a bowl of pasta she had at Tipo, an Italian restaurant in Singapore, which we can safely assume is one of her top picks to dine at.
7. Volunteers at Care Corner Singapore
Besides being involved in many school activities, Nandita is also an active volunteer at Care Corner Singapore, a non-profit organisation which aims to provide education for those in lower income family groups. Since 2019, she has been mentoring primary school children to help them learn life skills and interpersonal communication.
In the same interview with Yahoo News, she says that she "would like to make positive change by being part of the conversations and doing the groundwork to foster a safe and inclusive environment for all". Both beauty and heart? We have no choice but to stan.
8. Featured on Vogue magazine twice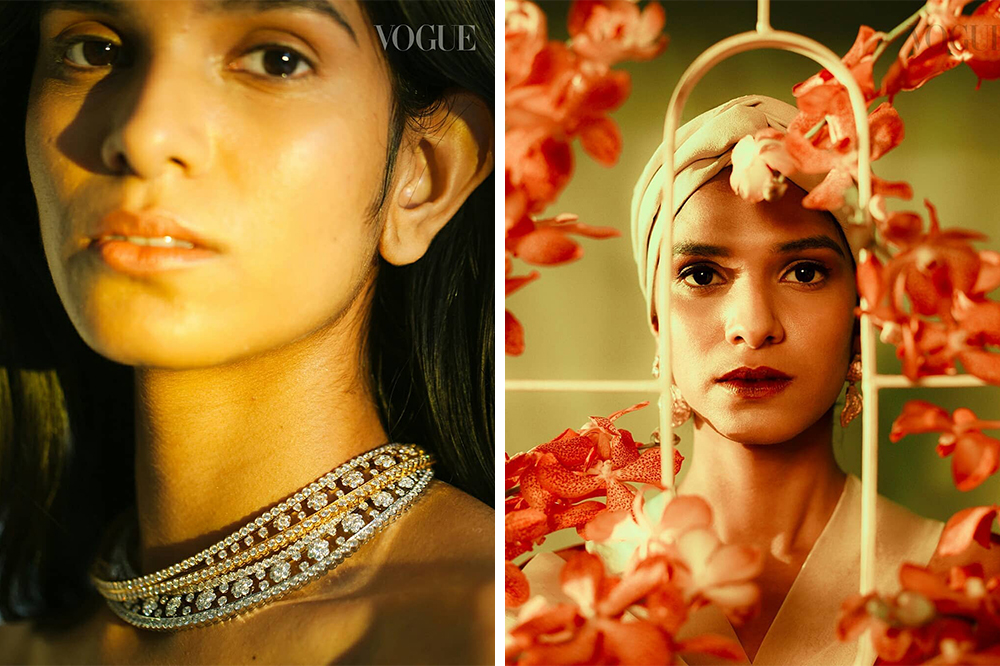 From left: Nandita for Vogue Dec/Jan 2021 issue, March 2021 issue
Source, source
While many of us are familiar with the Vogue trend on TikTok, Nandita took it to the next level by making it a reality. She was featured on Vogue Singapore twice on their Dec/Jan 2021 and March 2021 issues, wearing fancy jewellery and flowers to give off an elegant look. 
9. Debuted in her first runway show for Louis Vuitton in 2021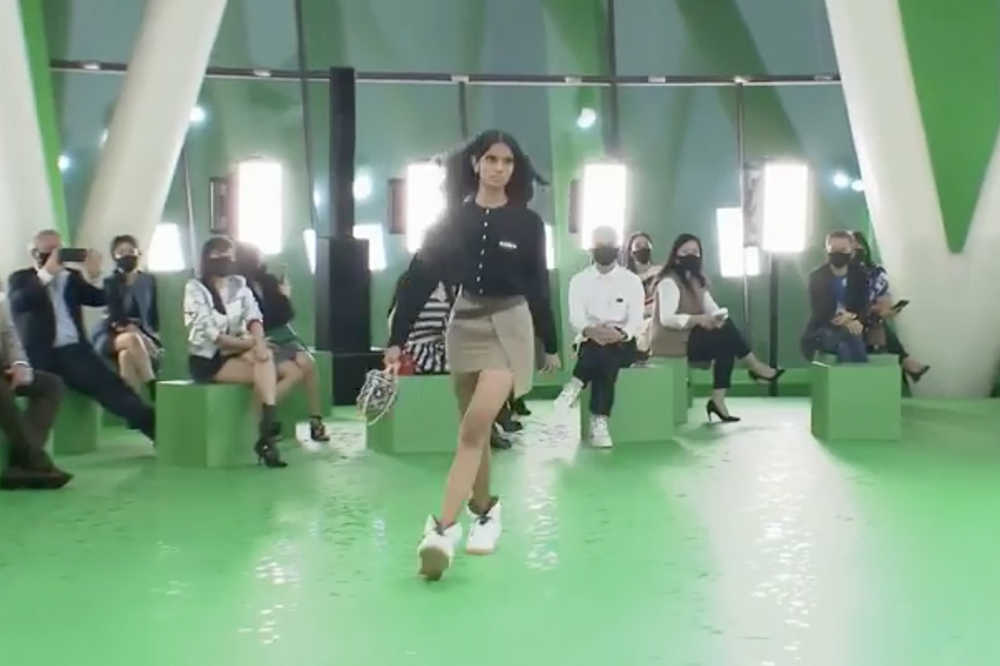 Nandita on the runway for Louis Vuitton Spring-Summer 2021
Source
On 23 March 2021, Nandita walked her first runway for the Louis Vuitton Spring-Summer 2021 show held at the ArtScience Museum. During the runway, she disclosed that on top of Covid measures, she and her team had to deal with tight schedules and even unexpected rain. 
The rain certainly didn't dampen her spirit, as she was seen confidently strutting down the runway with some of Louis Vuitton's new bags.
Honoured to have been part of this show, Nandita shared, "I never thought I would get an opportunity like this, it's been an honour working with you (Louis Vuitton)."
Also read:
Miss Universe Singapore Winners Across 20 Years And Where They Are Now
10. Chose modelling because she likes being on stage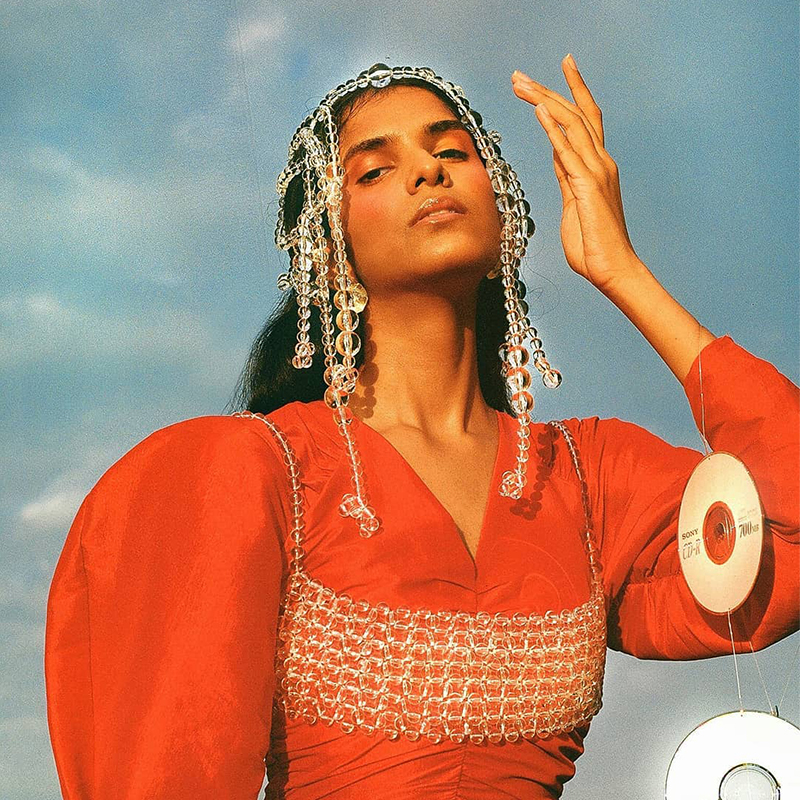 Source
Modelling requires a lot of training and mental strength — definitely not an easy feat for a 21-year-old youth. When asked why she chose to do modelling, Nandita explained on her Instagram page that "I've always liked being on stage and performing, which is why I dance."
"Modelling seemed like a good next step for me to keep growing my passion for performing, to build my confidence, and I like that it challenges me."
She even shared some learning points to take away from modelling, such as "channelling different energies and emotions without using words, being able to sell a product or a feeling and learning how to brand myself."
11. She's a versatile dancer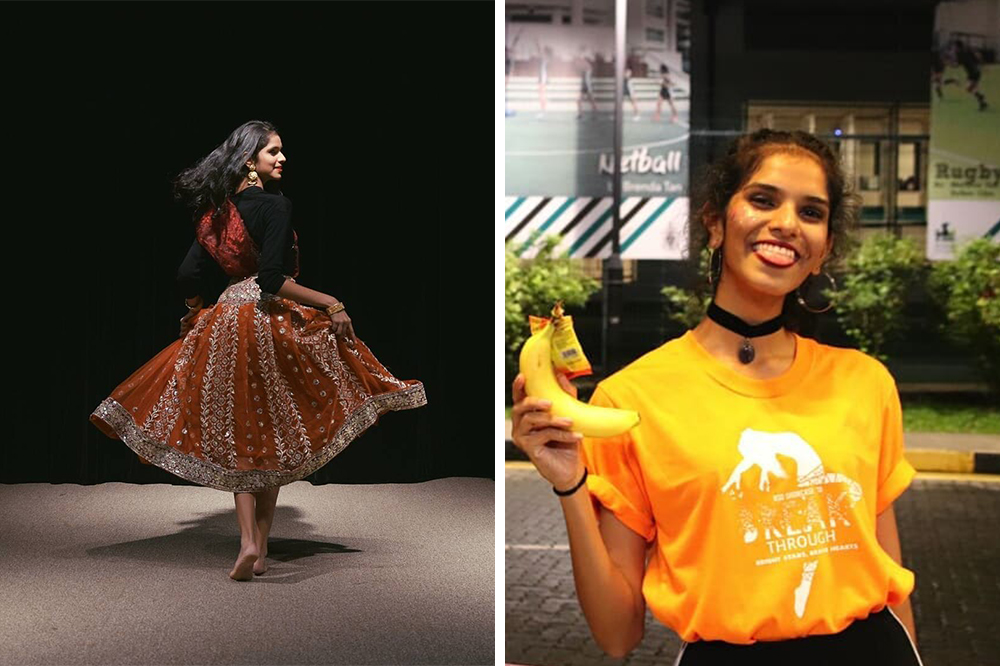 Nandita in her Indian dance costume (left) vs street dance outfit (right)
Source, source
From Indian dance to street dance, Nandita is a versatile dancer who was involved in many dance clubs and competitions throughout her years of school. She achieved distinction in the 2015 Singapore Youth Festival for Indian dance and loves sharing about her amazing experiences from dancing on social media.
12. Nature makes her happy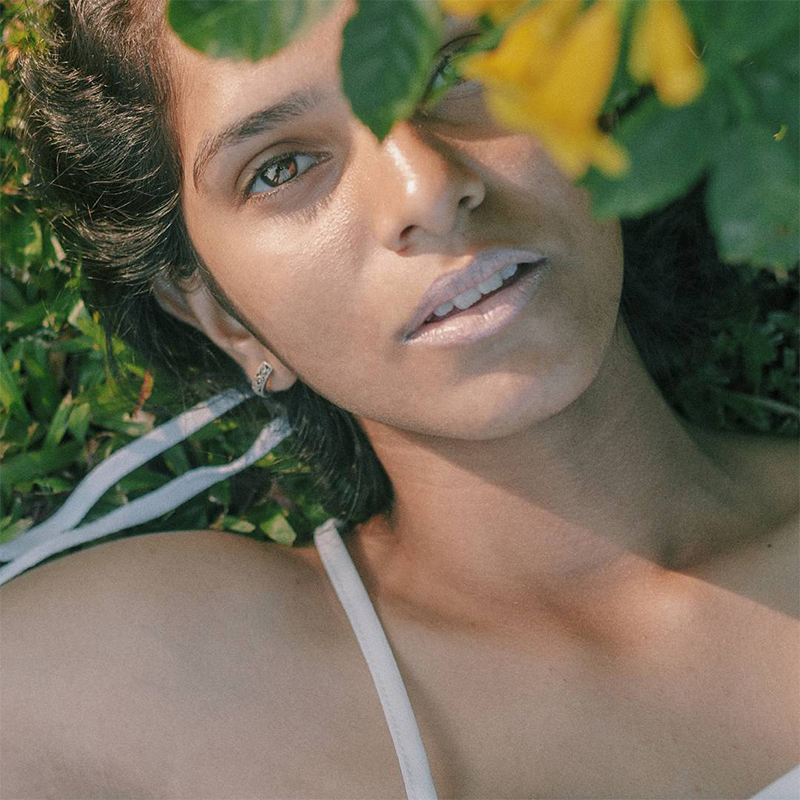 Source
Beyond the glitz and glamour of makeup and costumes, Nandita declares that the simple existence of nature makes her happy. She enjoys doing activities like "chilling by the water" and taking "long walks in the parks." 
Nandita even finds small joys in the natural occurrence of watching "it rain while the sun is still out."
13. Was reluctant to join Miss Universe Singapore at first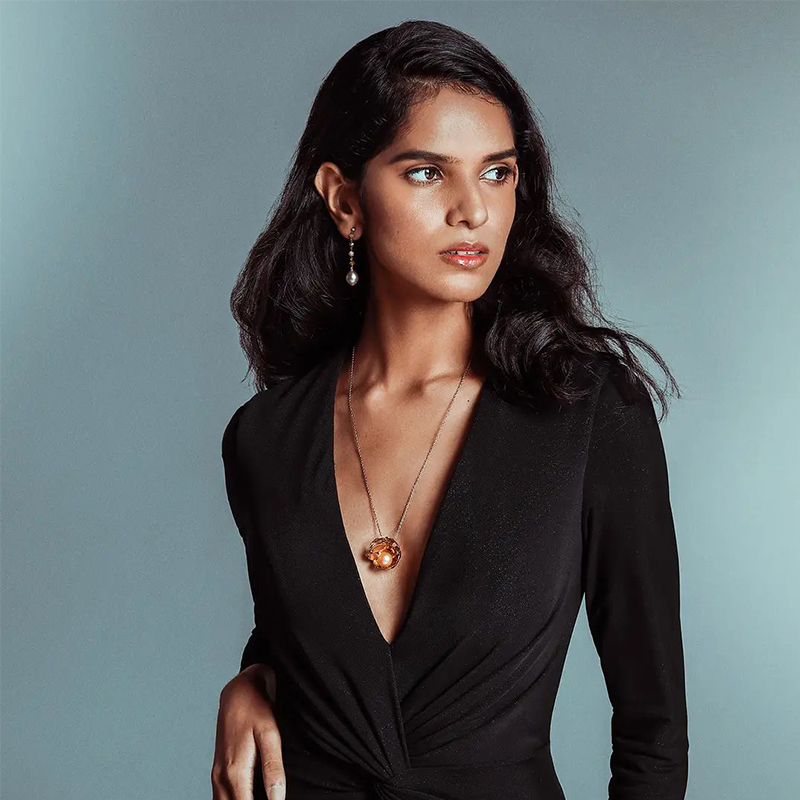 Nandita in one of her first shoots for Miss Universe Singapore
Source
In an interview with AsiaOne, Nandita confessed that she was initially reluctant to join Miss Universe Singapore. According to her, it was because "I had this image that all pageant contestants are very beautiful, with silky smooth hair and a beautiful smile, and I didn't see myself as that kind of woman."
She originally signed up for the competition just to push herself out of her comfort zone. But due to her lack of confidence to be shortlisted, Nandita only started practicing for the competition after she got through the first round. 
Her hard work and practice definitely paid off in the end, since she ended up emerging as the winner of Miss Universe Singapore.
14. Had to deal with xenophobic comments after winning Miss Universe Singapore
Despite being crowned Miss Universe Singapore, Nandita revealed the harsh reality of dealing with xenophobic comments online in the aftermath of the competition. In the same interview with AsiaOne, she said that these keyboard warriors questioned her nationality, as her parents were originally from India. However, Nandita herself was born and raised in Singapore.
"And because of that, there are some people in Singapore who think that I'm not Singaporean enough to represent Singapore, and that I'm still Indian in the sense."
Taking these comments as a pinch of salt, Nandita chooses not to focus on the negativity knowing full well that she's lived in Singapore her whole life and is Singaporean at heart.
15. Won Miss Universe Singapore through her personality, elegance in walk and eloquence in answers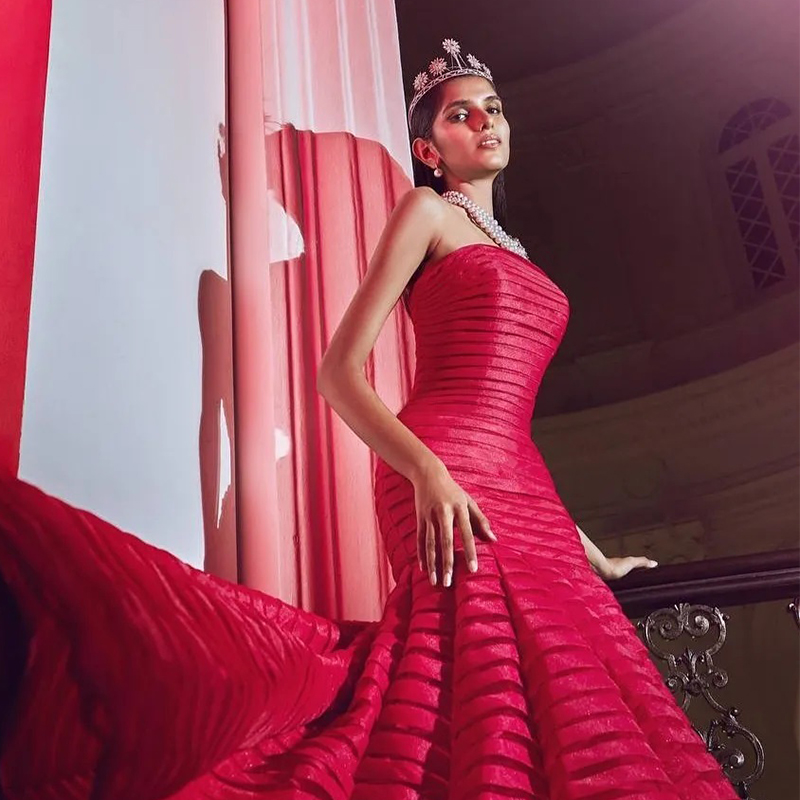 Source
The title for Miss Universe Singapore resulted in a tough competition, where Nandita beat 7 other finalists to earn it. Crowned in a live-stream virtual event, Nandita was shocked yet grateful for the finalists who were supportive of her win.
The judges of the competition felt that Nandita's "confidence in her personality, elegance in her walk and eloquence in her answers during the competition" made her a great choice.
Additionally, the national director of Miss Universe Singapore also praised her by saying she showcased "what it means to be an empowered Singaporean woman in this modern day and age." Yas, slay queen. 
16. Her parents initially didn't let her become a signed model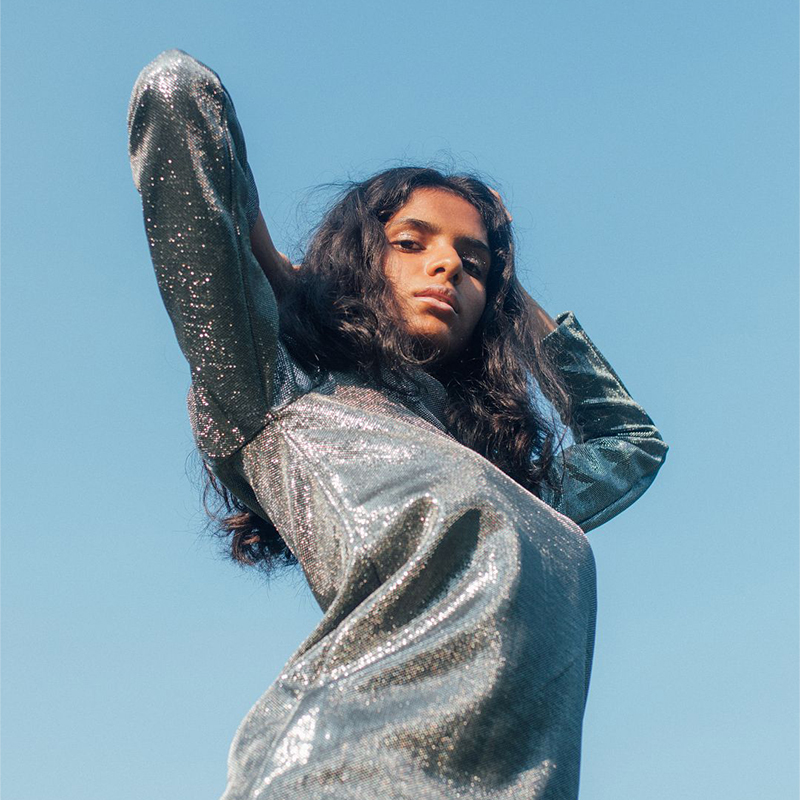 18-year-old Nandita for NAPIZUM magazine
Source
When Nandita was 18, she modelled for NAPIZUM magazine's 4th issue. In this whimsical nature-themed shoot, the magazine's photographer shared on their Instagram page that Nandita really wanted "to be a signed model but her parents won't let her. I wanted this shoot to be a realisation of her dreams to become a model."
It seems like Nandita managed to make her aspirations come true, and eventually got her parents' approval in the end. As of 2021, she is signed under a modelling agency known as Misc Management Agency.
17. Was part of a school modelling club for 2 years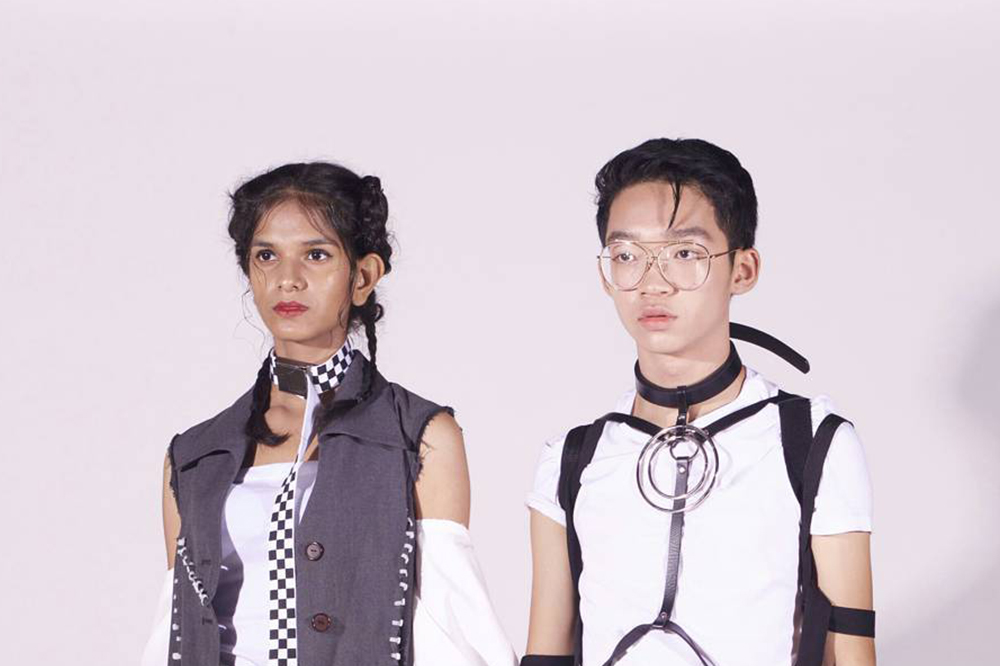 Source
Taking part in Miss Universe Singapore isn't Nandita's first rodeo in modelling, as the teen previously had experience in a school modelling club for 2 years. The club was known as Raffles Runway, which Nandita took part in as a fashion model for their 2017 and 2018 shows. 
18. Once wore a newspaper skirt for a school event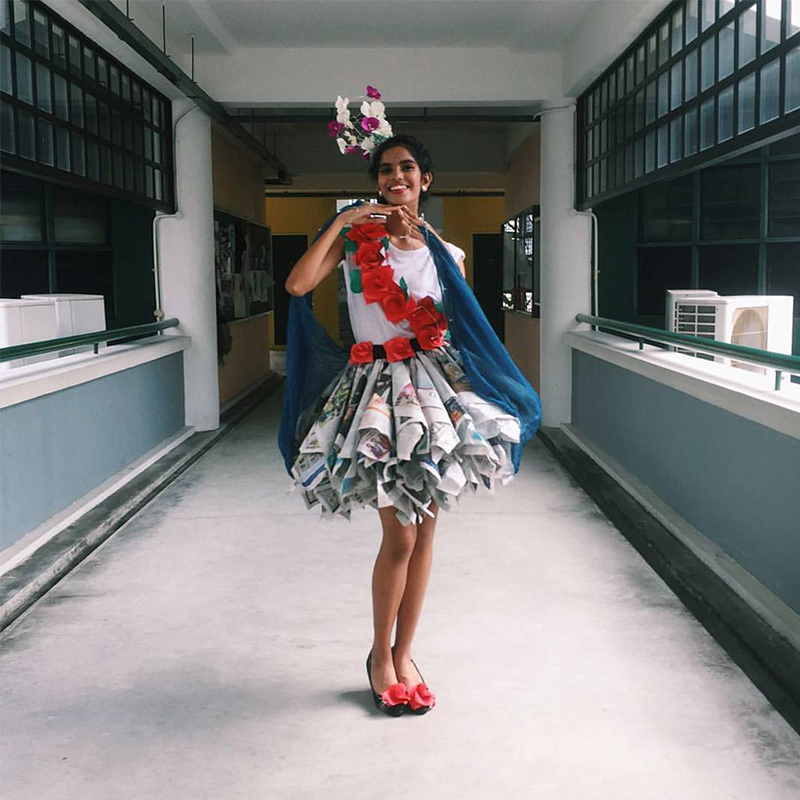 Source
In a 2018 Instagram post, Nandita Banna questioned, "who knew newspaper skirts could look good?" Rocking a fluffy newspaper skirt with flowers wrapped around her hair and body, Nandita looked stunning as she walked on stage for a school event. 
These Nandita Banna Facts Show Us Her Passion In Modelling While Having Fun
These Nandita Banna facts have shown us her deep passion for modelling while staying genuine and kind to the people around her. What's next for the new Miss Universe Singapore winner? Come December 2021, she will be representing Singapore at the 70th annual Miss Universe competition in Eilat, Israel and the world will be watching.
Keep up with Nandita's regular updates on her Instagram page or stay tuned to Miss Universe Singapore's page for more information on Nandita's activities. 
Also read:
17 Facts About Jamie Chua Like Having A Secret Farm & Owning A Fingerprint-Protected Closet