Nike & Adidas Valentine's Day Sneakers
Sneaker giants Adidas and Nike will be releasing Valentine's Day sneakers on 1 and 8 February respectively, all adorned with heart emblems. 
Nike will be dropping an SB Dunk Low in collaboration with StrangeLove Skateboards, while Adidas will be releasing two pairs of Stan Smiths and a pair of Nizza Trefoils. 
StrangeLove Skateboards x Nike SB Dunk Low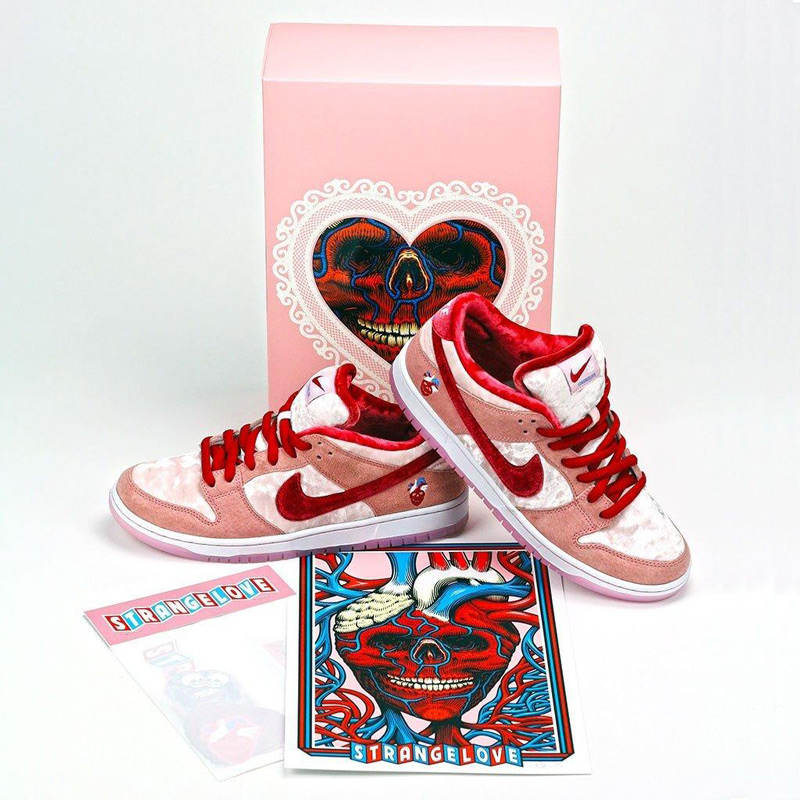 Source
The StrangeLove Skateboards x Nike SB Dunk Low sneakers come in a pink colour palette with rich red accents. The bulk of the shoe is a mix of crushed velvet and suede, while the bottom of the sole is in a translucent pink with blue and red hearts—StrangeLove's signature colours. The packaging is as epic as the shoe itself, with cards, stickers and an exclusive screenprint produced for this very collaboration.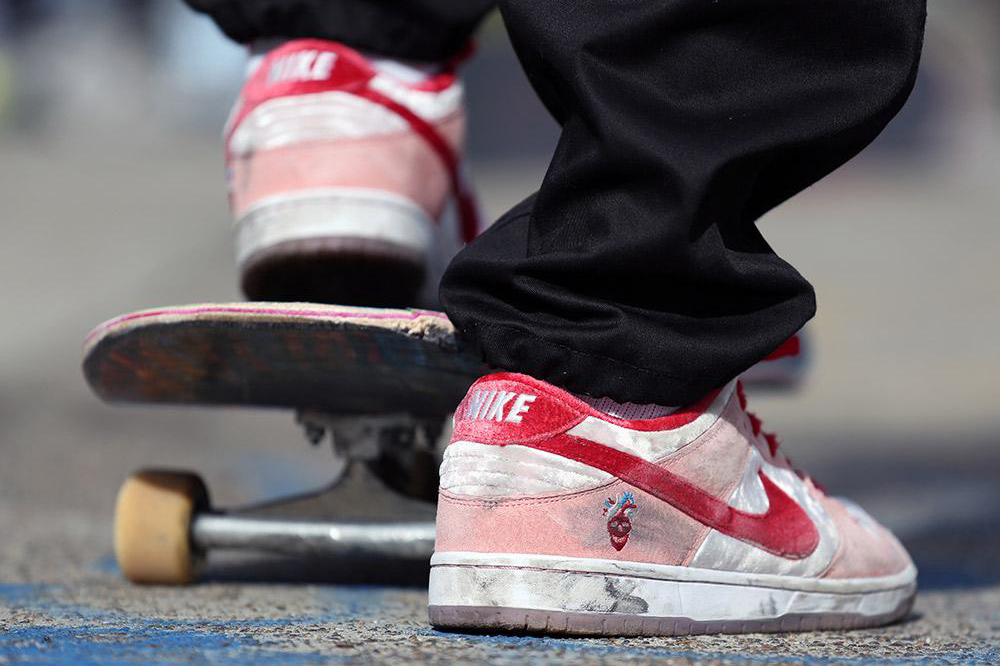 Source
StrangeLove's iconic "Heart Skull" emblem keeps the shoes looking sweet with an edge. They go for $159 a pair.
Also read:
New Starbucks Valentine's Day Tumblers And Mugs Can Help You Impress Your Super Practical Bae
Adidas Valentine's Day Stan Smiths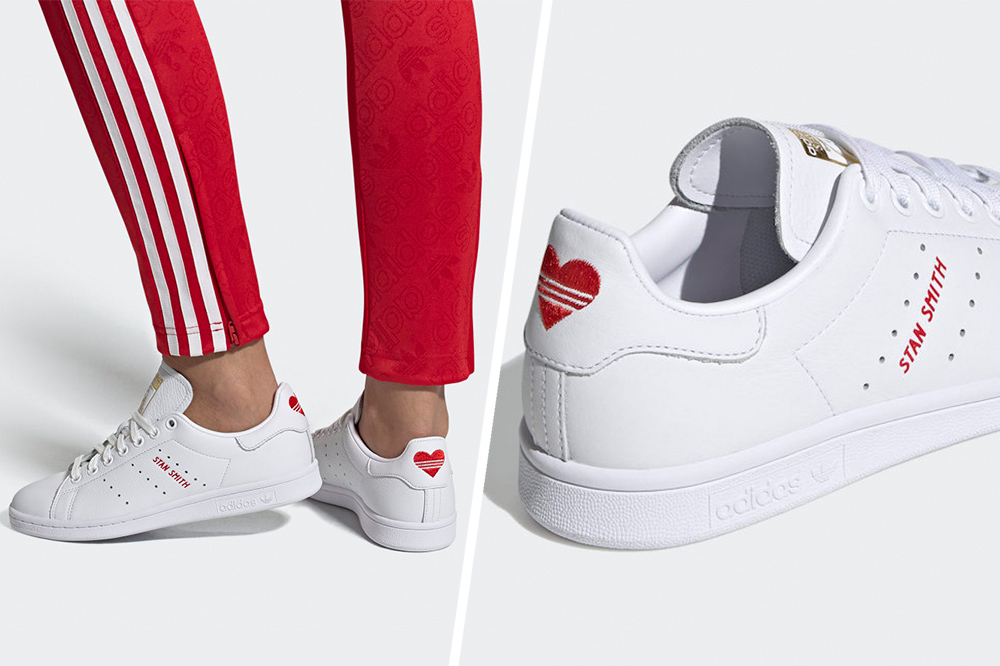 Source
Adidas is releasing two new his-and-her iterations of its classic Stan Smith sneakers. The same heart design from last year's Valentine's Day collection makes an appearance once again, with the ladies' design featuring the heart embroidered on the heel tab and the words "Stan Smith" in red on the side.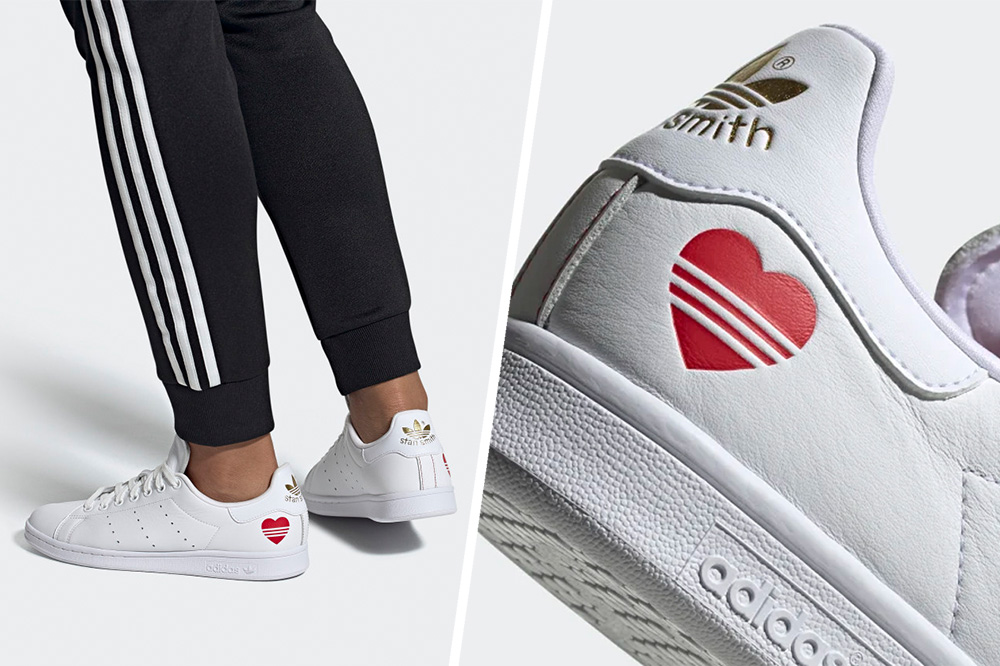 Source
The men's design features a printed version of the heart on the side of the sneaker, with a gold trefoil logo and the words "Stan Smith" on the heel tab—a perfect way to play matchy-matchy with each other.
Adidas Valentine's Day Nizza Trefoil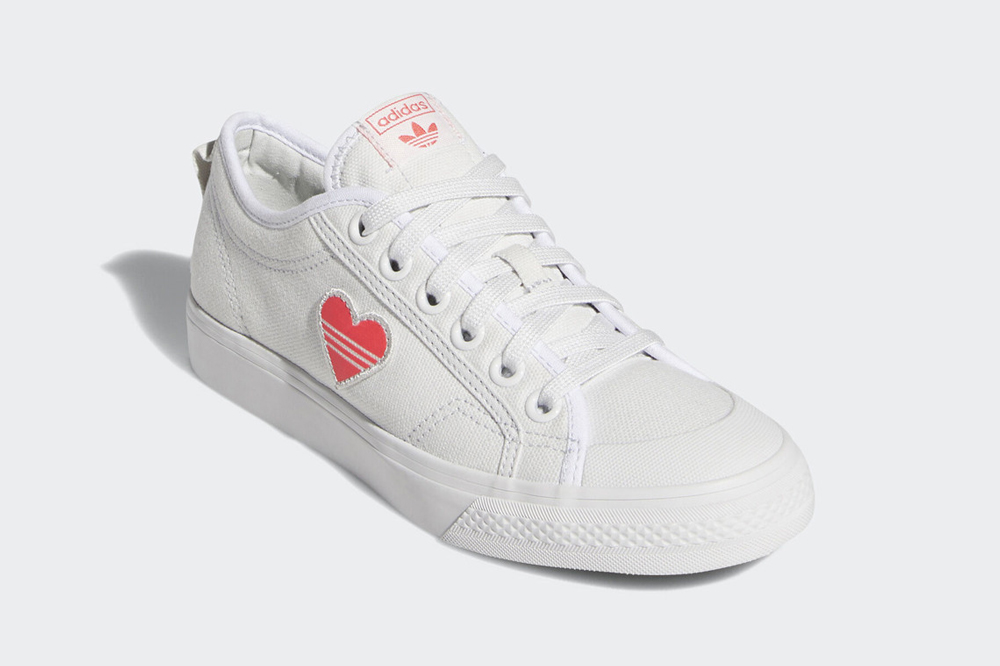 Source
If you prefer a more schoolgirl look, consider getting the V-Day Nizza Trefoil instead. A heart patch accents the plain white canvas sneaker, making this a casual and versatile piece. However, this particular design does not seem to be available in Singapore for now. 
Celebrate Valentine's Day With New Sneakers From Nike & Adidas
You can get the StrangeLove Skateboards x Nike SB Dunk Low shoes on Nike Singapore's website come 8 February. The Adidas Stan Smiths and the rest of the Adidas Valentine's Day collection are now available on Adidas Singapore's website.
Also read:
Etude House x Hershey's Eyeshadow Palettes Look Like Actual Bars Of Chocolate For A Sweet Valentine's Day Treat