Nike CNY 2021 Sneakers  
It's only October but for those of you who are already over 2020, here's something for you to look forward to. Instagram user @zsneakerheadz just leaked images of what appear to be CNY 2021 sneakers from Nike to welcome the Year of the Ox.
The design
The Nike CNY 2021 sneakers come in the Nike SB Dunk Low silhouette, aka one of the most hyped sneaker models this year. As for the design on the sneakers, similar to the rest of the "What The" series, Nike has creatively mixed a variety of colours, prints and textures into 1 wild pair of kicks.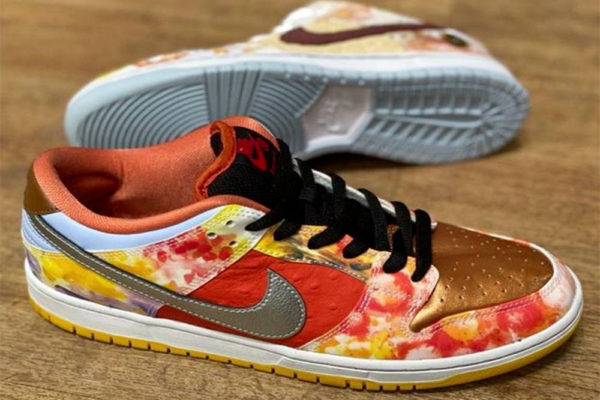 The right side is outfitted with multicolour paint splotches, red ostrich leather and a metallic silver Swoosh. The toe box is in a metallic copper, which further accentuates the huat aesthetic. 
The colour scheme of the left side may not be as auspicious as the right but it definitely has a striking design as well. Watercolour florals and a cobblestone beige panel are accompanied by a suede toe box and woodgrain Swoosh. If you look closely, there is also what appears to be a Chinese coin token embroidered on the lateral ankle for that all-important huat factor. 
The heels of the sneakers sport the Chinese character '食', which translates to "food". We're just as curious what food has to do with a pair of sneakers commemorating the Year of the Ox, but rest assured we will update you the minute Nike releases more information. 
Also read:
Louis Vuitton Has A Monogram Mahjong Set With Jade Tiles To Flex At Your Next Family Gathering
Previous Nike CNY sneakers
Source
While Nike has yet to confirm this sneaker design, it won't be the first time that Nike has released a CNY collection. To celebrate the Year of the Pig in 2019, Nike released a limited-edition Chinese New Year collection that combined patterns reflecting each of the 12 Chinese Zodiac signs onto classic Nike, Jordan Brand and Converse silhouettes.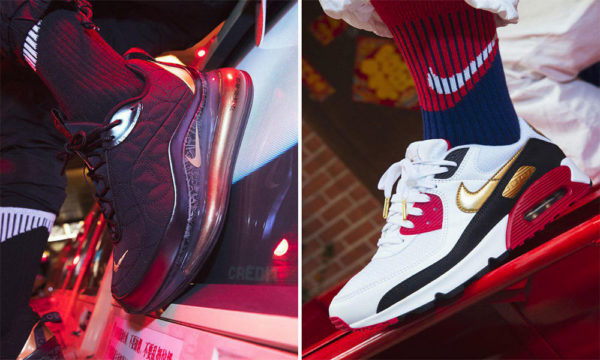 Source
Earlier this year, Nike also launched the Year of the Rat collection. The 2020 collection incorporated designs from the brand's previous Year of the Rat collections and transferred them onto footwear and apparel from Nike and Jordan Brand, including a pair of Nike Air Max sneakers. 
Wear These Nike CNY 2021 Sneakers To Welcome The Year Of The Ox
The eye-catching pattern of these Nike CNY 2021 sneakers will definitely be a conversation starter amongst your friends and relatives. If you are feeling sian about 2020, these CNY sneakers will also serve as a reminder that the new year is almost upon us, so hang in there. In the meantime, watch this space, as well as Nike Singapore's SNKRS website, for updates. 
Cover: Source
Also read:
Nike's New Black & Pink Air Force 1 Sneakers Are Perfect For Blackpink Fans To Celebrate Their Netflix Docu