A Non-Basic Gift Guide
Christmas music and lights are everywhere in Singapore now, which means the time of exchanging gifts and showing appreciation for one another is upon us. This year, gift-giving is about to get a whole lot easier, with the help of this non-basic Christmas gift guide. We've curated a list of gifts sorted according to friendship level, so you can get the perfect presents for your colleagues, new or close friends and BFFs.
Colleagues
1. Customised stationery bundle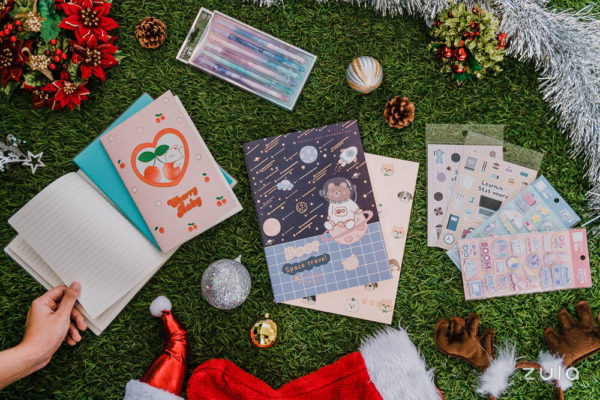 A planner or notebook is a necessity in the workplace to keep you organised. But who says they have to be plain and boring? Create a customised stationery kit for each of your colleagues by assembling cute notebooks, stickers and pens, based on their style and personality.
Price: From $1.90 for a pack of stickers and $3.90 for notebooks
Where to get: The Green Party at #02-21 Century Square
2. Cute and quirky desk accessories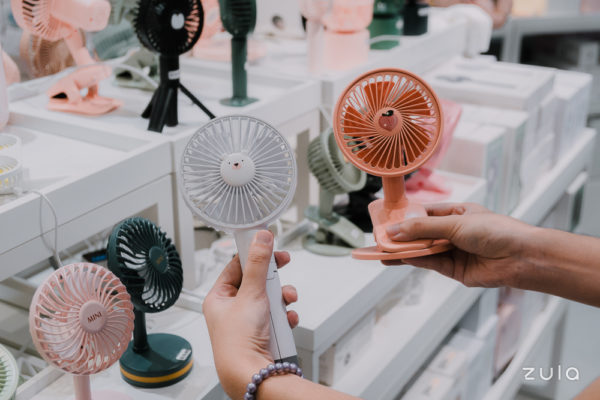 Whether you and your co-workers are going back to the office or working from home, a cute desk accessory is sure to brighten up their work day. Bonus points if it's practical too. For those at home, a mini fan for their WFH station will come in handy, especially in Singapore's climate. If they are working in an air-conditioned office all day, a mini humidifier will help with dry skin. 
Price: From $13.90 for a mini desk fan and $19.90 for a humidifier
Where to get: Turtle at #03-14/15 Tampines 1
3. Scented candles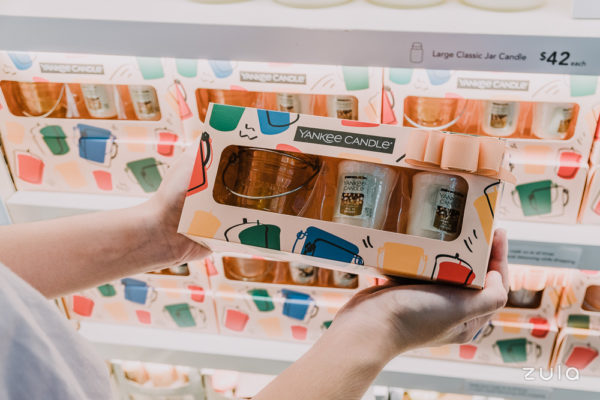 Some people like to wind down after a stressful work day with a scented candle. Others burn scented candles to energise them and help them to be more productive. Whichever camp your colleague falls in, a sampler scented candle gift set will make sure they take time out to treat themselves in their own way and, hopefully, find their new favourite scent while they're at it.
Price: $17 for Sampler Votive Candle Gift Set
Where to get: Yankee Candle at #01-K1 Tampines 1
4. Frangrances for him and her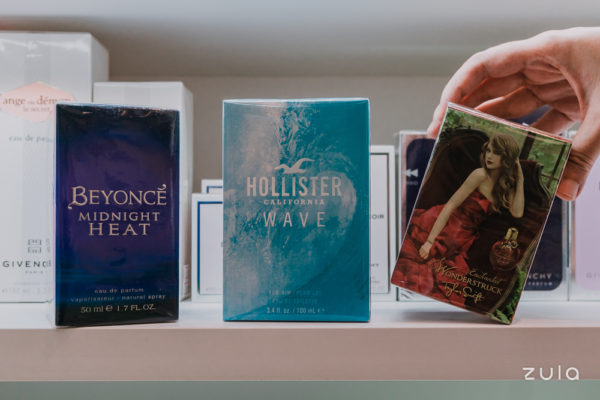 Finding a gift for a colleague can be tough, but knowing their favourite celebrity or fragrance will make the shopping process a breeze. Many celebrities have their own perfumes, which double as a collectible for fans. You can also pick out a perfume or cologne your co-worker swears by, so they won't have to worry about it running out any time soon.
Price: From $39 for Hollister Co. Wave for Men
Where to get: Tins and Bottles at #03-22 Century Square
New friends
5. Funko Pops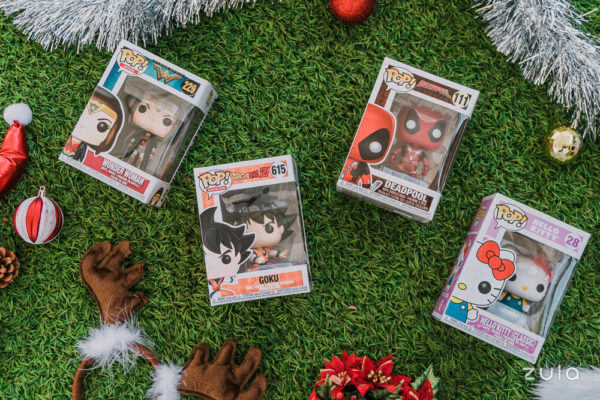 Maybe you've become a fan of a recent show or movie, and have bonded with someone over your common love for it. A gift relating to said show or film would be a nice gesture for your new friend, such as a vinyl figurine of their favourite character. 
From Hello Kitty to superheroes and even anime characters, there are Funko Pops for almost every pop culture icon out there. It could serve as a neat decoration on their shelf and a display of your newfound friendship.
Price: From $19.90 for a Funko Pop figurine
Where to get: Gifts Greetings at #02-23 Tampines 1
6. Scented shower gels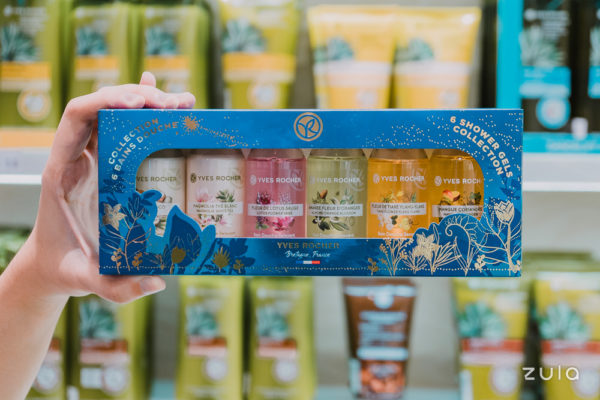 With all of us spending more time at home these days, one of the easiest ways to practise self-care is to transform your showers from a wash-and-go affair to a pampering session. 
Scented shower gels are soothing and do the trick of making you feel like you're at a spa even when you're home. If you can't decide what your new friend will like, opt for a set with 6 different scents, for (almost) every day of the week.
Price: From $15 for a scented Shower Gel Collection
Where to get: Yves Rocher at #01-03 Century Square
7. Japanese Style Wristlet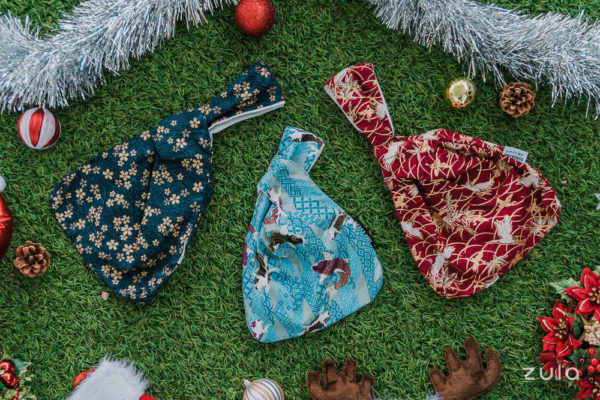 For your new friends to bring along on your next 5-pax-max cafe-hopping sessions together, get them a small and convenient bag to store their Phase 2 essentials. Pick one for each member of your new crew, opting for prints inspired by their favourite animals or even holiday destination.
Price: $12.90 for a Japanese Style Wristlet
Where to get: Osaka Owl at #02-18 Tampines 1
Good friends
8. Aesthetic home decor items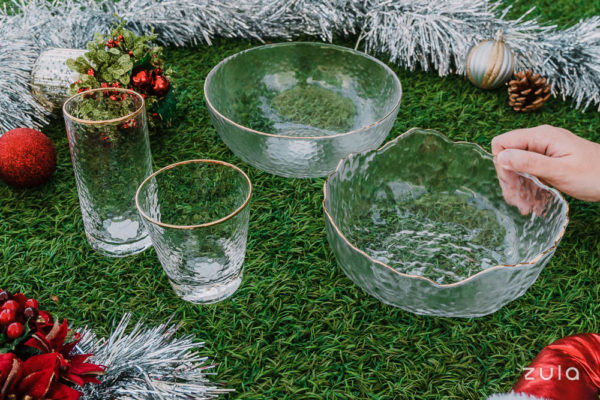 Whether your friend recently moved into her new BTO or is just looking to spruce up her living space, you can help turn her Pinterest dreams into a reality by gifting her some aesthetic home decor items. Complement the minimalist interior design she's got going on with a gold-rimmed glassware set with plates, bowls and glasses. It's pleasing to the eyes and practical too.
Price: From $4.90 for the Crystal Glacier Drinking Cup
Where to get: IUIGA at #03-12 Tampines 1
9. Essential oils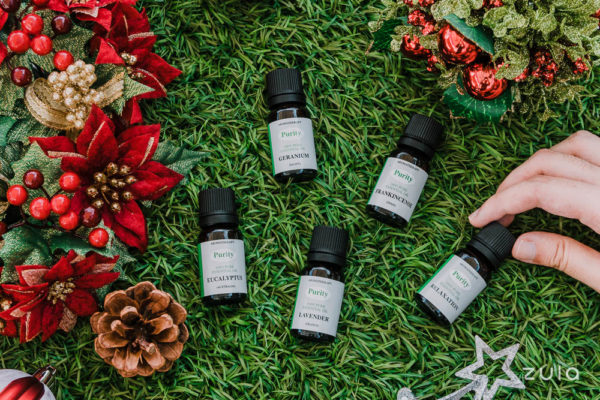 2020 has been a stressful year for all of us. Get your friends started on their aromatherapy journey by picking them an essential oil to address issues they might have experienced over the past year. From lavender to combat insomnia to eucalyptus to enhance the immune system and more, it's a thoughtful way to show them that you care.
Price: From $18 for a 10ml bottle of essential oil
Where to get: Purity Haven at #03-25 Century Square
10. Pyjama sets and loungewear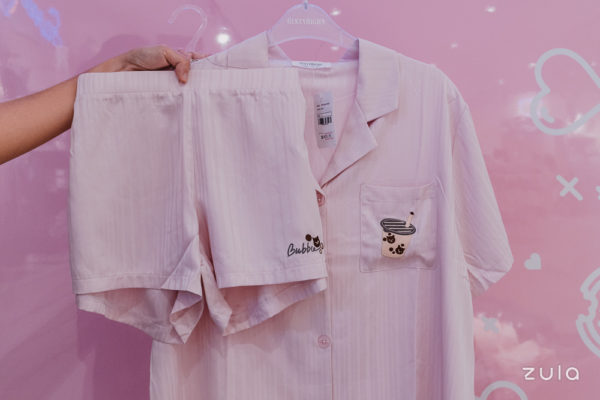 Now that travelling is not an option, staycations have become the de facto way to go on a holiday without leaving our shores. For the slumber party you and your squad have planned this holiday season, a set of matching pyjamas would be super cute and totally Instagram-worthy.
Price: From $14.90 for the Bubble Tea & Cat Pajama Top
Where to get: 6ixty8ight at #01-01/02 Tampines 1
BFFs
11. Earphones and headphones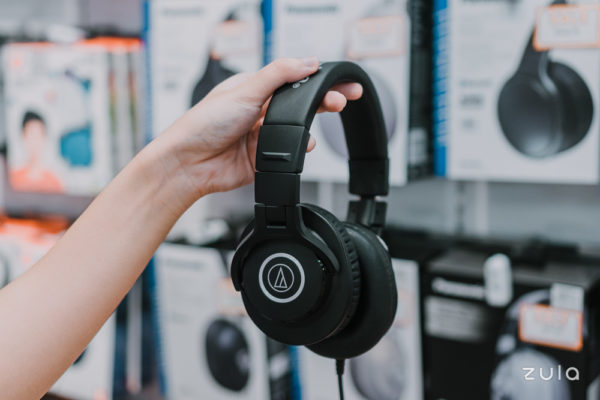 The new PS5 has already launched, which means many of your friends might already be glued to their screens playing the new Spiderman or Call of Duty games. To help your BFF better enjoy her gaming experience, consider getting her a good pair of headphones so she can hear every effect or background track clearly.
If she is more into exercising than gaming, a pair of stylish wireless earbuds will amp up her workout experience when she's out on her daily run or gym sesh.
Price: From $128 for Audio Technica ATH-M40X headphones
Where to get: Connect IT at #04-14 Tampines 1
12. Projector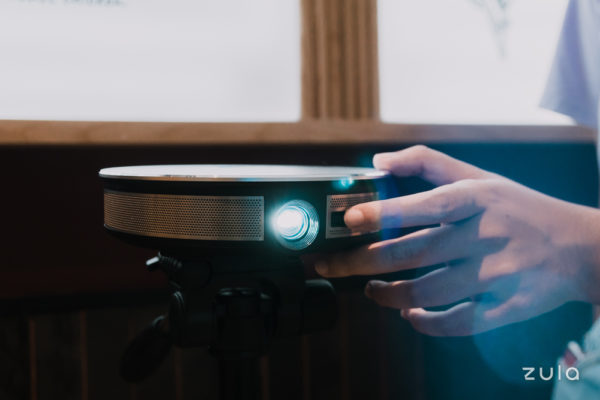 Everyone enjoys a good movie night in the comfort of their own homes with snacks, blankets and a good film of their favourite genre. Bring the cinema to your bestie's bedroom with a projector. After that, all she needs is a white wall (it could even be her ceiling), and she's all set. 
Price: From $399 for the Redbean C2 Projector
Where to get: Remax at #02-19 Century Square
13. Kitchenware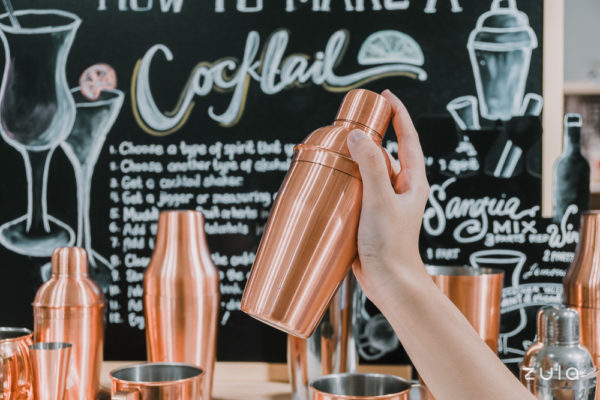 Staying indoors for the past few months has prompted many of us to start new hobbies like baking, cooking or even mixology. Show your support for your best friend's new-found passion with a set of matching bar drinkware, including a copper-plated cocktail shaker. They will come in handy when she's serving up her own concoctions at her yearly Christmas gathering.
Price: From $18.50 for a Copper Plated 2-Piece Cocktail Shaker
Where to get: ToTT at #02-14 Century Square
Find The Perfect Present For All Your Friends This Season With This Non-Basic Gift Guide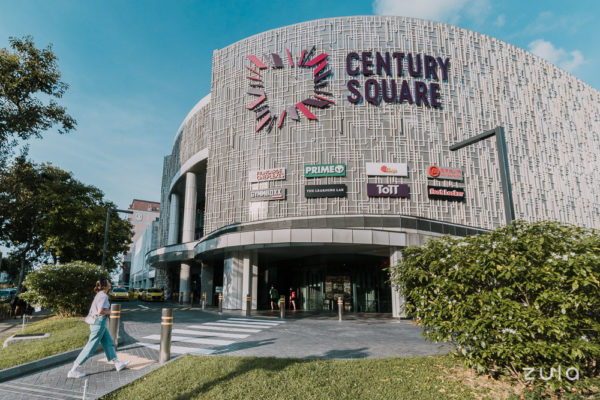 Christmas shopping can be a daunting task, especially if you have to travel around the island trying to hunt down the perfect gifts for your friends. Thankfully for Easties, Tampines 1 and Century Square have you covered.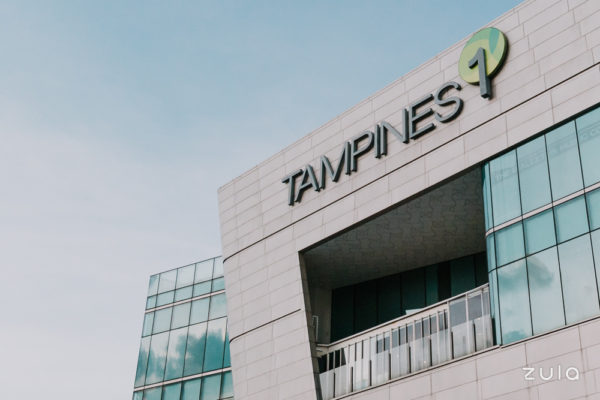 Not only are the 2 malls located close to Tampines MRT station, they're also situated within a few minutes' walk of each other, so you can get your Christmas shopping sorted, pronto. 
With so much extra time left over, you can treat yourself to a nice meal while you're at it too. After all, you deserve some self-love after working hard all year round.
Find out more about Christmas shopping and dining options at
Century Square and Tampines 1 here!
This post is brought to you by Century Square and Tampines 1.
Photography by Pichan Cruz.
Also read:
10 Affordable Hotel Suites & Big Rooms In Singapore From $230/Night For Your Next Girls' Night In