Office Romance In Singapore
No one knows when Cupid will strike ‒ some people might find their other half in the most unexpected way. Just ask Bentley and Shermine, a recently engaged couple who became lovers after meeting each other as colleagues in the same company. 
While office romance tends to be a hush-hush topic in Singapore's working culture, the couple shared with us their take on how they developed a romantic relationship and tips on keeping things professional.  
How they met and fell in love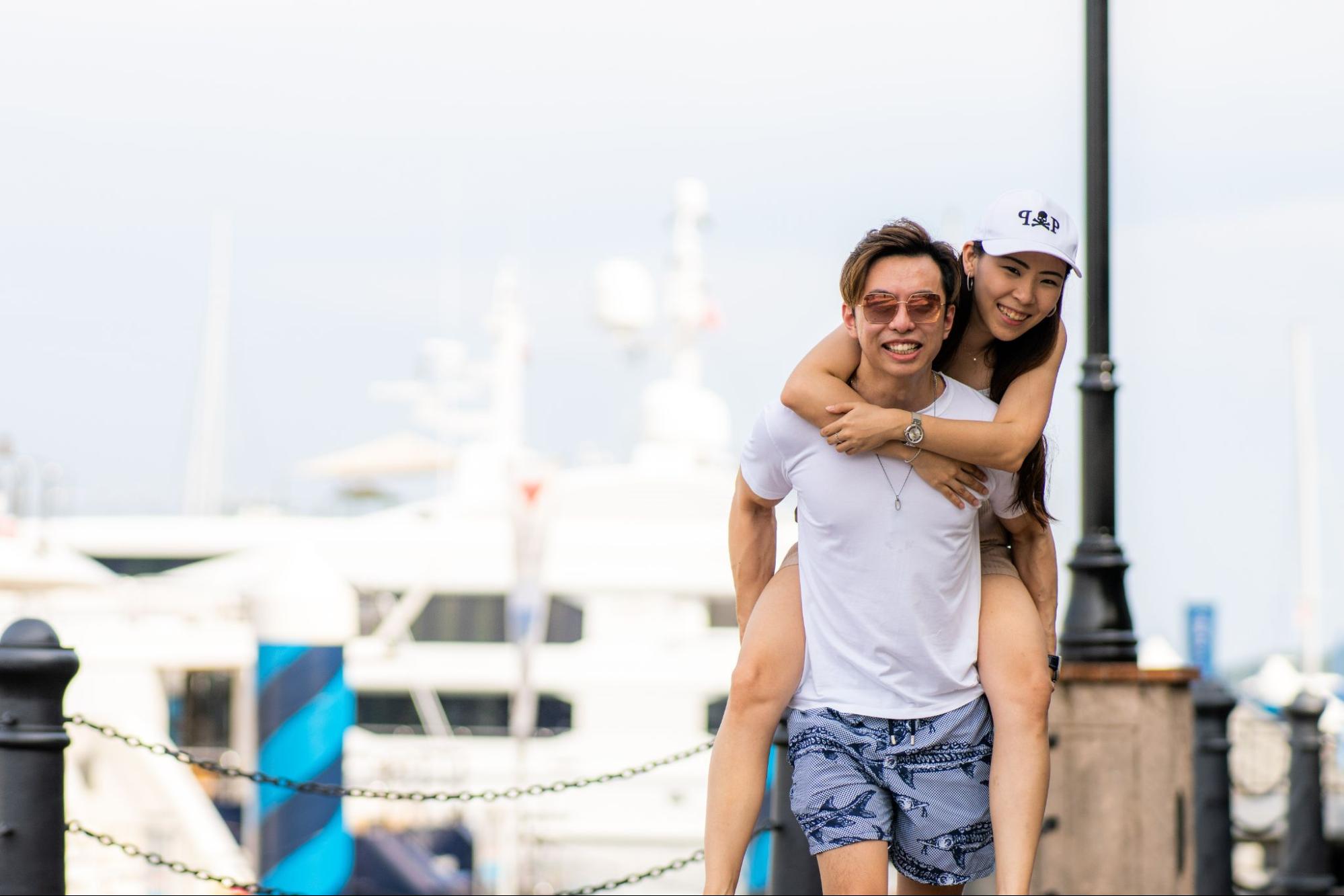 Before diving into their love story, throwback to when they first met each other in May 2020. Many Singaporeans would recall that 2020 was a rough year, especially since we saw businesses closing down and people getting retrenched due to the economic disruption of Covid-19. 
Shermine also felt the effects of the pandemic when she resigned from her previous workforce as a preschool teacher ‒ her notice period was shortened from 3 to just 1 month. This meant that she had less time to find a new job before she was cut off from receiving a monthly income. Since she needed the money to support her retired parents, she couldn't afford to take a break.  
Desperate to make ends meet even if it meant getting a pay cut, Shermine accepted a job offer as a recruiter from the finance company where Bentley worked. The two then got to know each other since Bentley was assigned to guide and train Shermine in her daily tasks. 
Bentley noticed how Shermine was very eager in learning and expanding her knowledge about the finance market, and was impressed by how she was always the last to leave, but the first to arrive in the office.
Then unbeknownst to him as well, Shermine was smitten by Bentley's maturity despite being 4 years younger than her. She admired his professionalism and liked the way that he handled challenges during work. Not to mention, his leadership skills were also another reason why she found herself attracted to Bentley. You could say the rest was history.
Eventually, they became closer and fell in love, making it official when Bentley rented a yacht to ask Shermine to be his girlfriend.
Staying professional at work and overcoming challenges together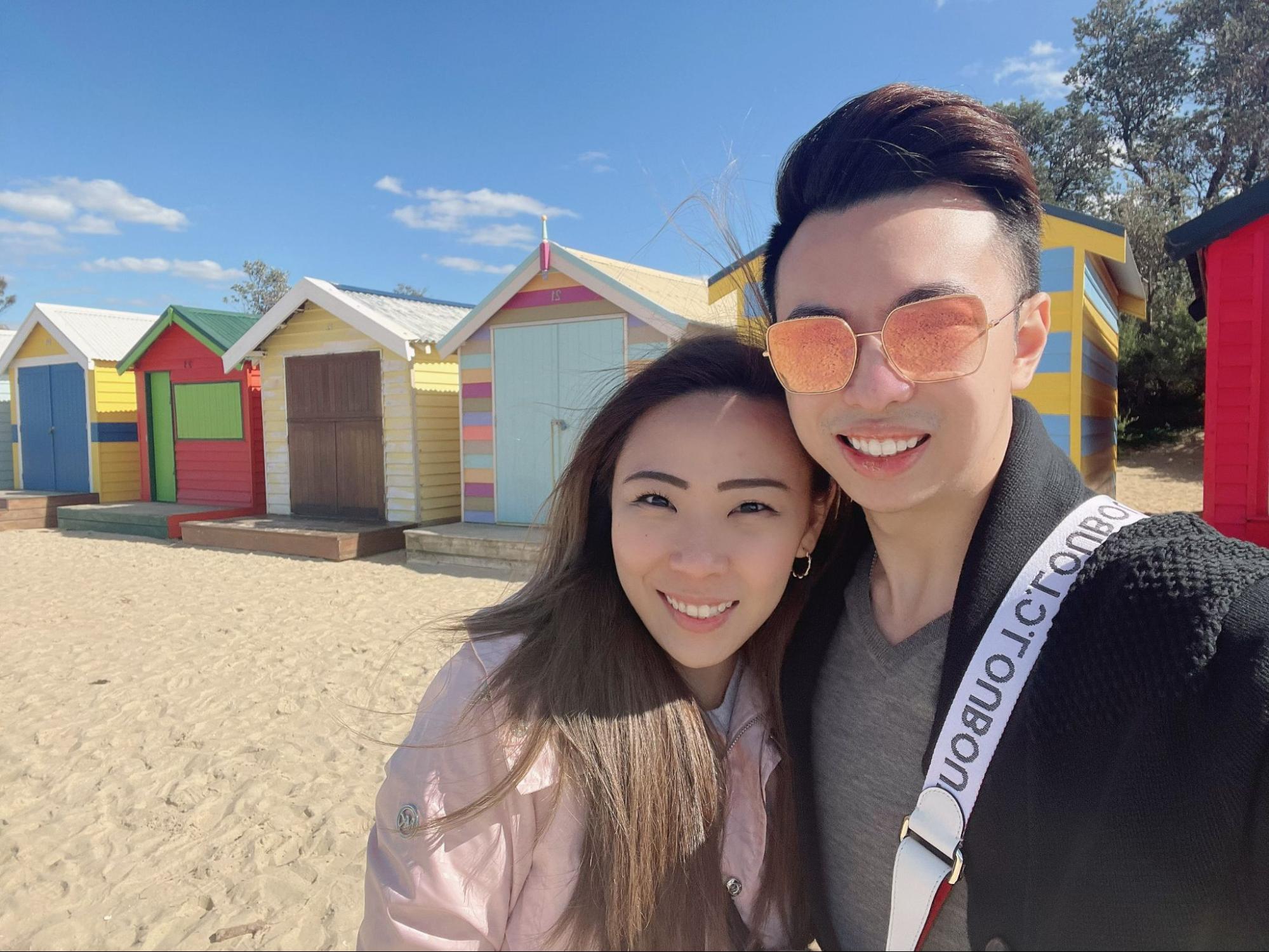 Bentley and Shermine might have gone from friends to lovers, but strictly speaking, they were still colleagues from 9am to 6pm daily. 
While they didn't purposely try to conceal their relationship, their colleagues also didn't seem to mind their new couple status. Unlike those who enjoy gossiping, their colleagues didn't make them feel uncomfortable in any way ‒ this allowed Bentley and Shermine to maintain and practice professionalism. 
Things between Bentley and Shermine got off to a positive start, but the former soon struggled with work after being promoted to AVP Financial Consultant in 2021. 
As a result of his reserved nature, Bentley found it challenging to manage his team of more than 10 consultants. Thankfully, Bentley had Shermine by his side ‒ her people-oriented nature helped him to better understand his subordinates, and work on ways to improve the management.  
By talking and listening to fellow colleagues, Shermine was able to add a dose of "human touch" to the working environment. Unlike Bentley who admitted to having an impatient personality, Shermine was the one who kept him calm and grounded. In a way, they complement each other really well, and make up for the soft skills that each other lacks. 
As for couple fights? Although it is quite rare for Bentley and Shermine to have a disagreement, both of them revealed that they would never make a scene in public. Instead, they would calmly talk to each other and understand where the opposite party was coming from in a private setting.
After all, Bentley believes that "there is no point in putting down others in public, especially if the person is your other half".
In addition, Shermine mentioned that "the best thing about [them] as a couple is that [they] understand each other's frustrations." Since they could easily learn what happened to each other during work hours, they wouldn't need to spend extra time during dinner dates explaining what drained and exhausted them. 
While some couples who are also colleagues find it hard to draw the boundary at work and at home, Bentley and Shermine shared they didn't have those issues. 
Even if they talked about work after working hours, their conversations didn't just focus on work. The topics would branch out and transit into something else, which wouldn't be anything too heavy to discuss in the comfort of their home.  
How their age difference of 4 years doesn't affect their relationship
As previously mentioned, Bentley and Shermine have an age difference of 4 years ‒ the former is turning 26 and the latter is turning 30 this year. Since the start of their relationship, they were never bothered by the difference in their age, and even now, age is just a number. 
Although some would feel that their age gap is not particularly significant, Shermine believes that age doesn't matter in a relationship as long as a couple has the same maturity level. 
"I used to find younger boys really immature, but Bentley changed my impression thanks to his mature thinking," Shermine commented. "I respect his business mindset and was truly impressed by how he actually has a life plan that he follows through."
The decision to settle down after 2 years of dating 
While there's no rule on how long you have to date a person before marrying them, most couples in Singapore tend to take things more seriously around the 2nd year of dating ‒ the same goes for Bentley and Shermine. 
During the initial stages of dating, Shermine mentioned to Bentley her desire to settle down ASAP. Her reason was simple ‒ to start a family.
"My parents gave birth to me pretty late, and I always wished that the age gap between me and them weren't so big," Shermine explained. "When I entered university, they had already retired and I struggled to support them and balance my studies."
Having heard Shermine's concerns and goals, Bentley asked her to give him 3 years because he needed to make adjustments to his life plan. He wanted to have achieved a certain level of financial freedom before proceeding to make Shermine's dream of starting a family come true. 
"I see the shift in my life plan as a blessing in disguise because if not for Shermine, I wouldn't be standing where I am now," Bentley said. 
Set to make Shermine's plan to settle a reality, Bentley worked harder than before and was later promoted to the youngest SVP of financial advisers in the company. In the end, Bentley took only 2 years before he went on one knee and asked for Shermine's hand in marriage in August 2022. 
Also read: 
3 Females In SG Share Why They Counter-Proposed To Their BFs & How Who Initiates Doesn't Matter
Having their wedding proposal in the office

 
Since Bentley already used up his chance of making a grand gesture on a yacht, he thought of other places to have a wedding proposal. 
Ideas like proposing to Shermine on a plane, and in front of the MBS with the laser show did cross his mind, but he soon realised that they were not feasible due to the then-Covid restrictions. 
"I wanted the proposal to be unique only to the two of us," Bentley explained. "So I decided to reenact our first date and planned the proposal in the office."
However, since both of them were always with each other, it was difficult for Bentley to hide the wedding proposal from Shermine ‒ she spoiled herself accidentally by looking at Bentley's phone. 
"I saw that he texted my ex-colleague to ask if she was free to join the wedding proposal," Shermine explained. "It hit me that the wedding proposal was really happening."
Luckily, Shermine only knew about the wedding proposal and nothing more.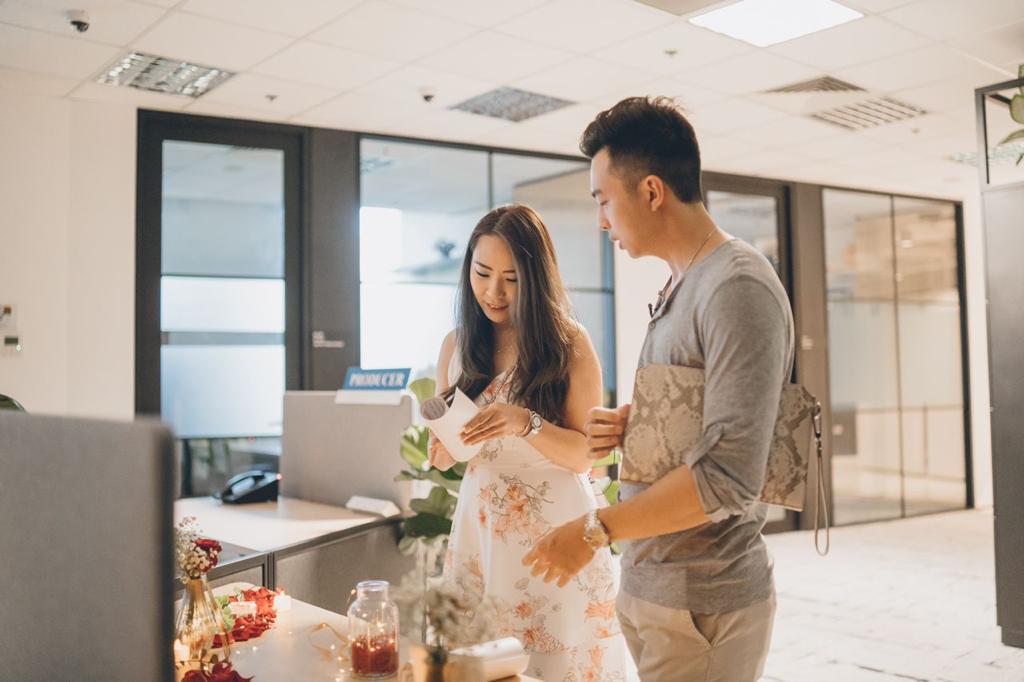 Bentley put in a lot of effort in setting up the decorations by himself 
On the actual day itself, Bentley blindfolded Shermine when she was still in the car. After alighting, she was surprised to hear the shutters of the cameras of the photographer and videographer that Bentley hired. Since Bentley also wanted to share the joyous occasion with their loved ones, he invited their friends and colleagues, and stationed them at different parts of the office building. 
Thanks to Bentley's tear-jerking message and meticulous planning, Shermine was touched by his efforts and agreed to be his plus-one for the rest of their lives. 
Future plans and advice for other couples working together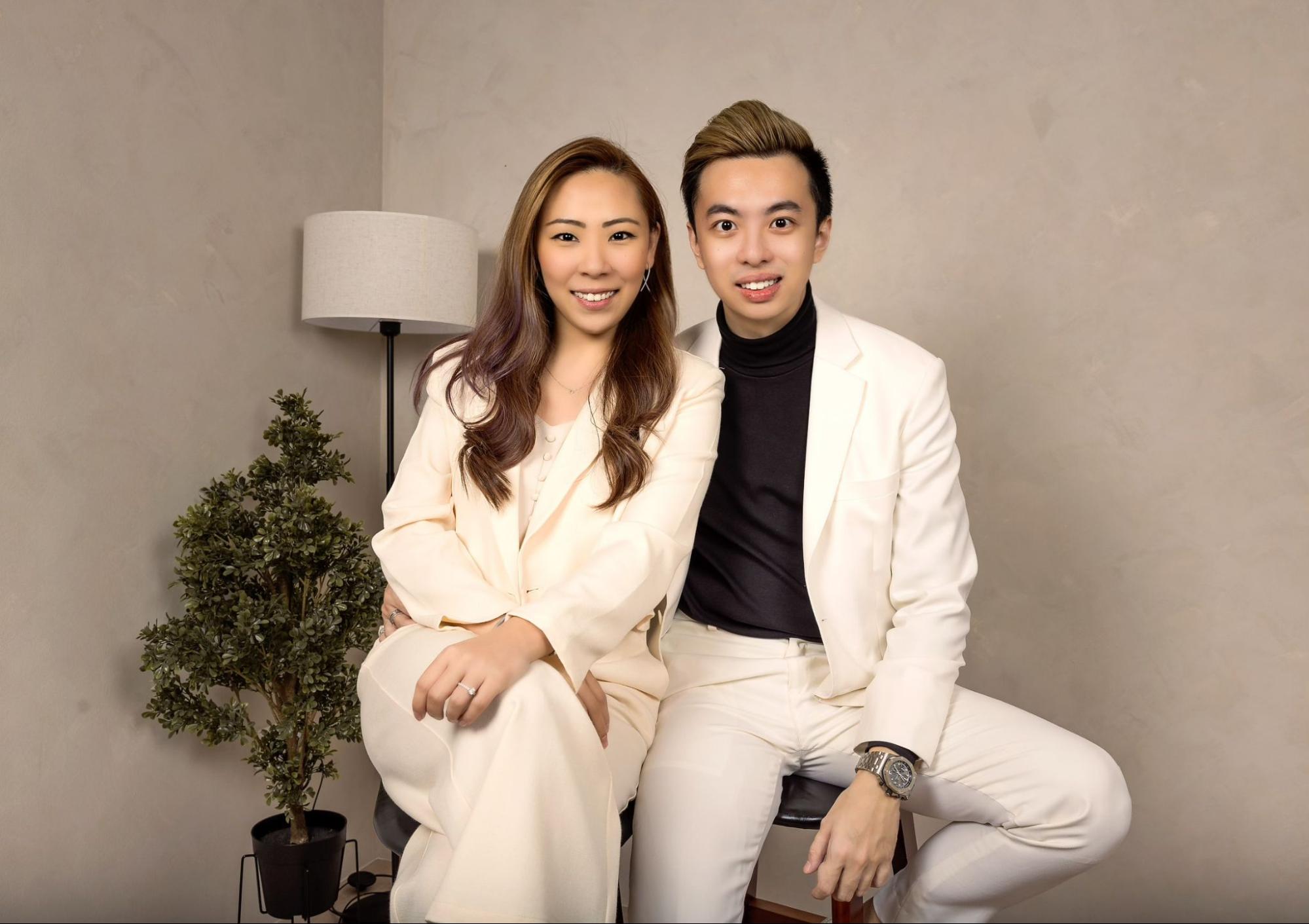 It is not every day that you hear a love story as romantic as Bentley and Shermine's, and they inspire couples that things can be kept professional while also working in the same company. 
As a word of advice, Bentley encourages couples to always listen and learn where their other half is coming from. "There shouldn't be a dynamic difference between a couple, and understand that not everyone thinks the same way," he elaborated. 
Similarly, Shermine agrees and advises to be open and upfront about taking feedback. 
While the two plan to continue to work in the finance industry, they also hope to establish a foundation one day to help less fortunate kids with their education. Since Bentley and Shermine believe that the younger generation will be the ones who eventually lead the nation in the future, they feel that it is only right to invest in them. 
In the meantime, the lovebirds are busy juggling between work and preparing for their upcoming wedding photoshoot in May and wedding ceremony later in November. 
Bentley And Shermine's Story Shows That Love Can Happen To Anyone And At Any Time
The story of Bentley and Shermine has shown us that things happen for a reason, and we may not learn about the reason only until much later. Their relationship also proves that factors like age do not matter as long as the couple love each other for who they really are. 
All images courtesy of Bentley and Shermine. 
Also read:
This Couple Overcame A Scam & Unemployment To Become Successful Business Partners And Parents Together