Dealing With Dry Skin From The 9-6 OL Life
With a gazillion assignments to complete and an erratic sleep schedule, life as a student was stressful. But one of the things I didn't expect upon graduating was that my skin would end up suffering once I started working in an office. After a few months, my complexion had added "dryness", "rashes" and "sun spots" to its resume.
Playing detective, I assessed my 9-6 OL life to find out what's causing my skin to scream for dear life. Turns out, blue light exposure, a dirty keyboard and an air-conditioned environment have a part to play. Here's how I tackle the 5 main causes of my skin issues daily.
1. The afternoon sun
Our office is located at Kallang Bahru, and the closest food options are at least a 10-minute walk away. To get to my beloved dumplings at Geylang Bahru market, I brave the blistering heat almost every day.
Walking along the unsheltered path at noon began to take its toll as I started getting little red spots under my eyes. Random patches of rashes would appear on my arms and neck too, each resembling a continent on the world map.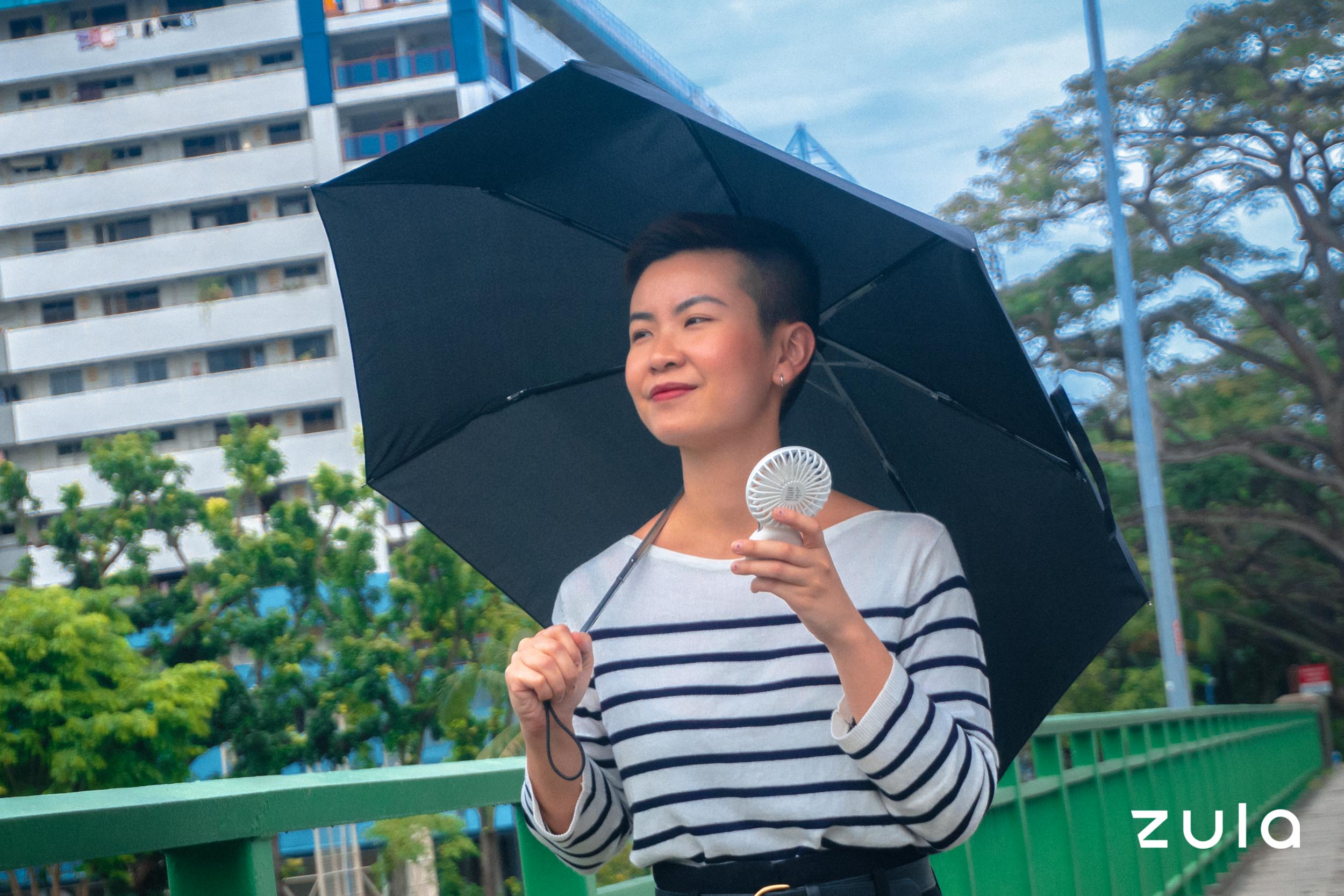 How I overcome it: Heat and humidity send my skin into a state of chaos, so I shield myself with a UV-blocking umbrella when I head out for lunch. As auntie as it may seem, a portable fan keeps me cool and prevents excessive sweating.
2. Blue light exposure
Blue light emitted from screens doesn't just harm your vision and disrupt your sleep cycle, it speeds up skin ageing and hyperpigmentation too. Though I didn't notice any extra wrinkles creeping up on my face, the acne scars on my cheeks were much darker than they used to be.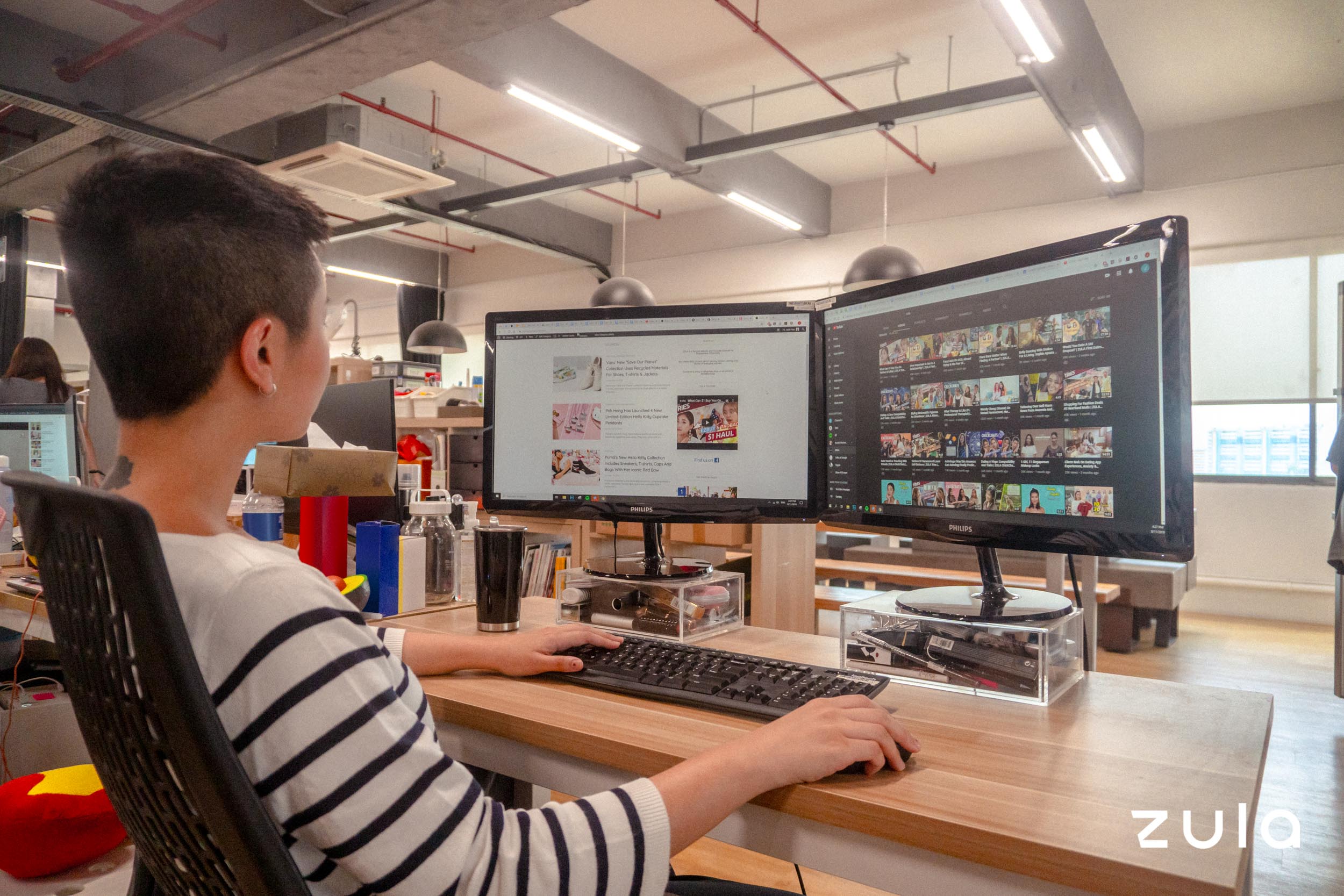 How I overcome it: My tech-savvy boyfriend suggested installing F.lux, a computer programme that decreases blue light brightness and intensity. It uses geolocation to adjust your screen's colour temperature to the time of the day.
As an iPhone user, I also activate my phone's Night Shift mode to counteract the effects of blue light. The filters offer much respite for my eyes and it's easier on my skin too.
3. Dirty desk and equipment
Whether it's your desk, keyboard or phone, the film of filth on routinely used equipment is a petri dish for bacterial growth. I'd be churning out an article one minute, unpacking couriered press kits on my desk the next, replying a text message, and then giving myself a shoulder massage.
I'm sure you can see where this is headed. Rashes started popping up on my neck, shoulders and hands, which finally prompted me to keep my desk clean.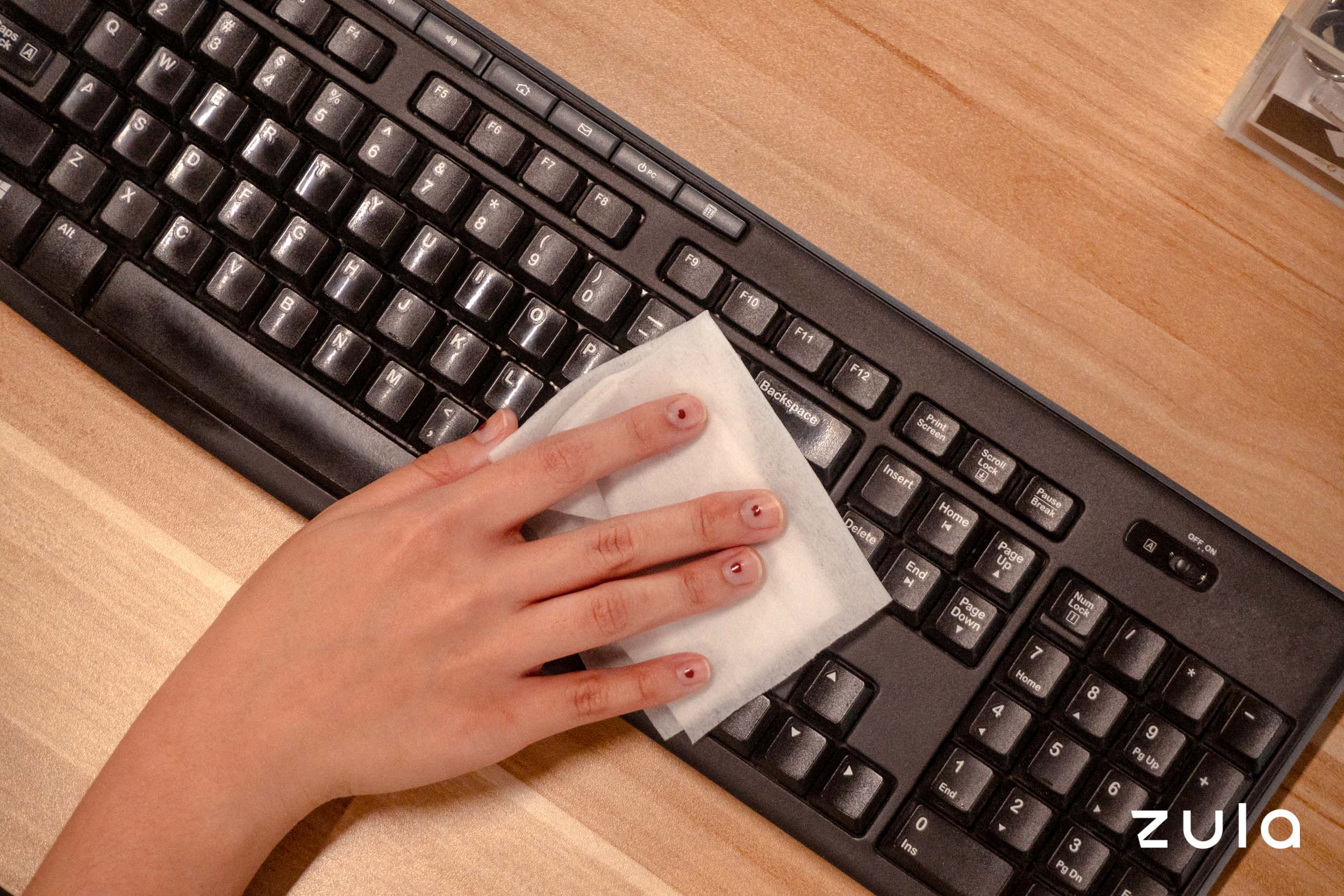 How I overcome it: Now, I keep a pack of antiseptic wipes on my desk and in my bag to wipe down grimy gadgets. After lunch, I wash my hands with soap before getting back to the grind. Of course, I've also stopped the mid-day shoulder rubs to prevent dust and bacteria from throwing a party on my skin.
Also read:
10 Express Manicures Around Singapore's CBD From $12 For A Quick Buff And Polish During Lunch
4. Snacking in the pantry
An office pantry that's always stocked with snacks is a blessing. But when dairy gives you back acne and your favourite mid-afternoon vice is a pack of cheddar Twisties, it's a recipe for disaster. Dairy triggers zits on my back, but for others, sugary foods might wreak havoc on their skin.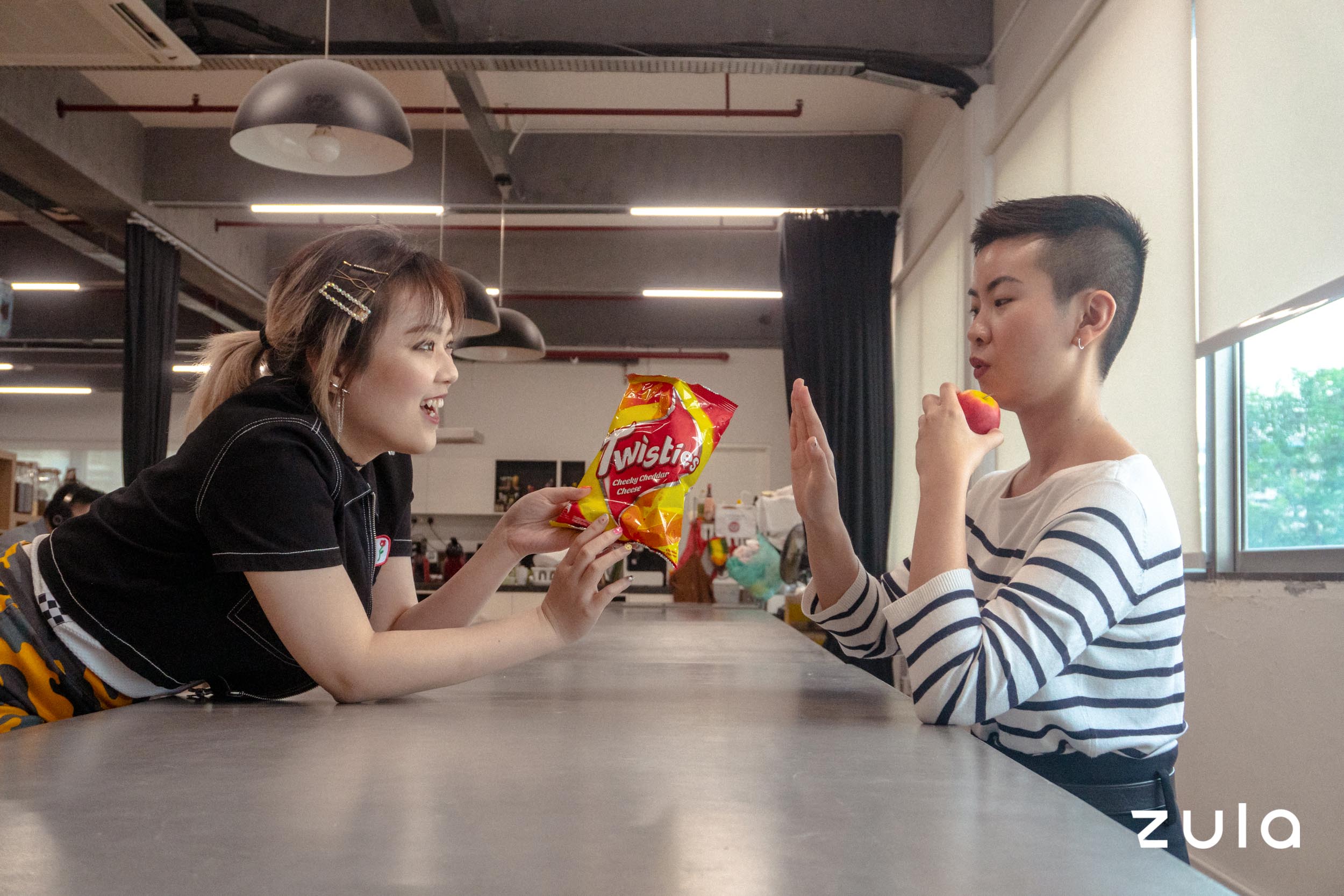 How I overcome it: In a bid to heal the constellation of spots on my back, I decided to cut out unhealthy snacks from my diet gradually. I even turned down a colleague when she shoved an open packet of Twisties in my face.
Sure, I still gaze at the row of cheddar Twisties forlornly when I walk past the pantry area, but I've since switched the cheesy snack for an apple or a banana—healthier options that keep me fuller for longer.
5. The air-conditioned environment
Air conditioning is a godsend in Singapore's perpetual summer, but it doesn't do your skin a whole lot of good. It reduces humidity and dries the air, practically robbing the skin of moisture. Being cooped up in an air-conditioned office made my skin much drier as the months went by.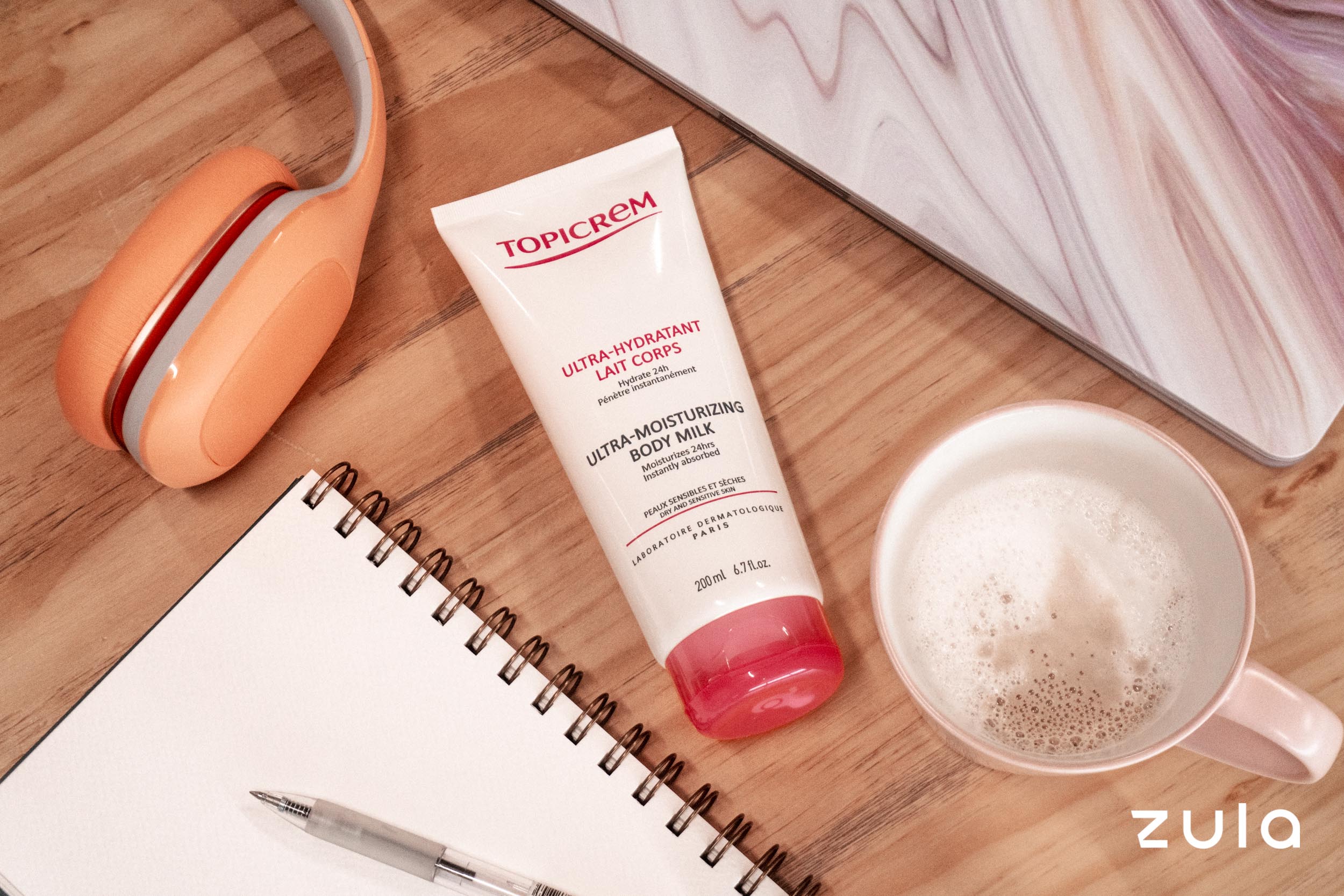 How I overcome it: To protect my skin, I sought out a lightweight lotion that wouldn't feel greasy. Finally, I landed on Topicrem's Ultra-Moisturizing Body Milk. It absorbs instantly into the skin to soothe and hydrate dry, itchy areas. The lotion also bears a light, pleasant fragrance that doesn't irritate my sensitive skin.
Topicrem's Ultra-Moisturizing Body Milk comes in 3 sizes: 75ml ($13.90), 200ml ($27.60) and 500ml ($39.90).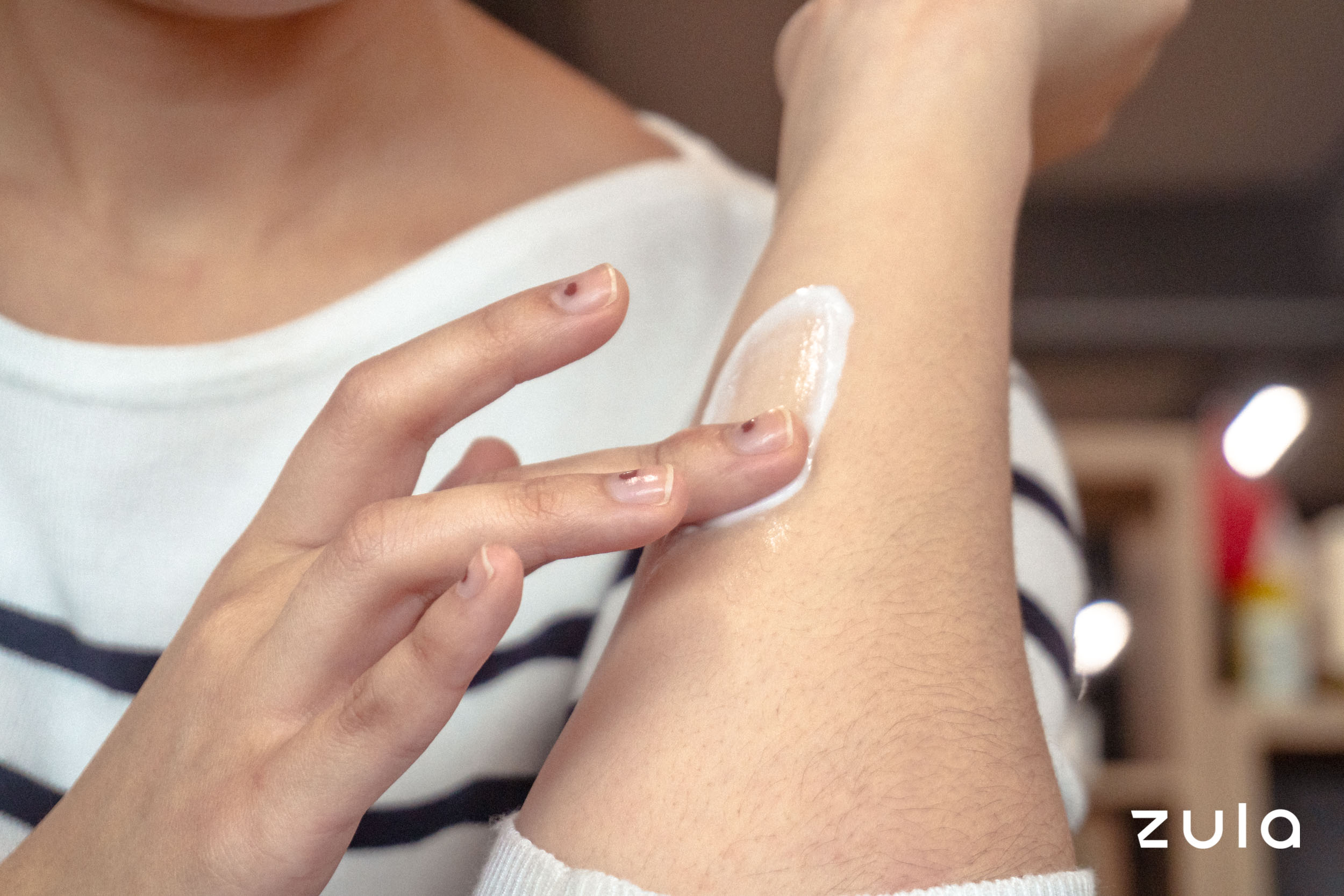 Like my antibacterial wipes, I keep a tube at work so I can quench parched areas on my neck, arms and legs during the day. In a week, my skin felt more smooth and supple despite working in an arid environment.
How I Deal With Dry Skin That Comes With The 9-6 OL Life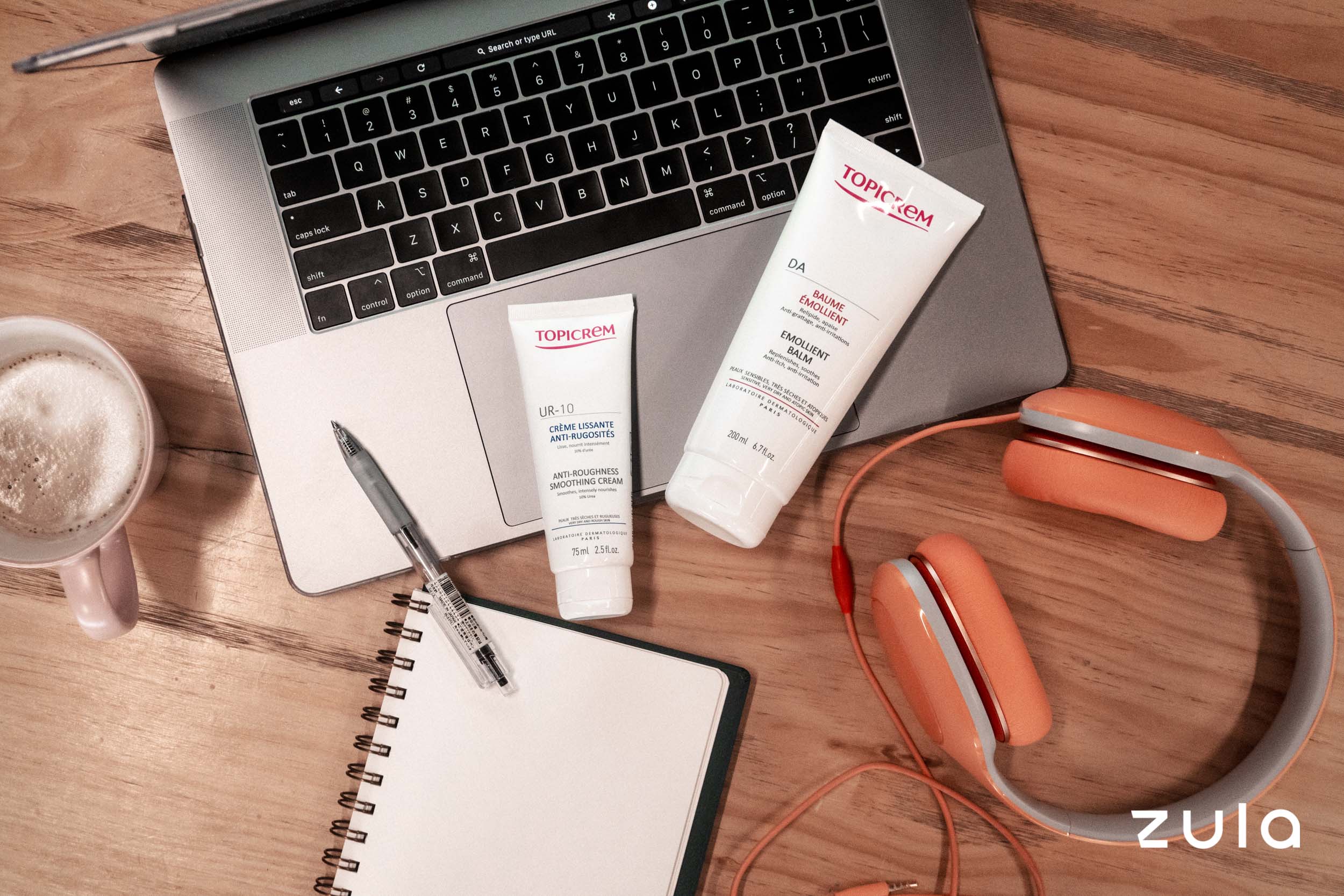 Apart from Topicrem's Ultra-Moisturising Body Milk, the brand has 2 more body care products in its range to heal dry skin. I apply the UR10 Anti-Roughness Smoothing Cream (left) on dry, scaly areas that need a little more TLC, such as my rough elbows and cracked heels. A 200ml tube retails for $33.90.
For those with skin that's too sensitive to tolerate fragrances, there's the AD Emollient Balm (right). Despite its rich texture, this unscented cream doesn't feel heavy or greasy. When rashes make a surprise appearance on my skin, I reach for it to relieve itchiness and irritation.
I'll apply the emollient balm on my face if there's any irritation too. To protect my skin from winter dryness, I'll be bringing a tube along on my trip to Japan later this year. The Emollient Balm comes in 2 sizes: 75ml ($20.90) and 200ml ($32.90).
With these products and new habits, my skin is much calmer, healthier and more hydrated. If your skin has been going through a rough patch since starting the OL life, you can give these office skincare tips a shot.
You can find Topicrem's products at selected Guardian, Watsons, Unity and Robinsons stores and polyclinics, as well as Ng Teng Fong Hospital (view the full list of stores here). They're available online at Betime, Redmart, Lazada, Shopee and Qoo10.
From now till 31 December 2019, you can enjoy 25% off Topicrem's body care products on Betime with the code 'TOPIZULA'.
This post was brought to you by Topicrem.
Photography by Sebastian Tan.
Also read:
7 Express Facial Treatments Around Singapore's CBD For A Quick Complexion Pick-Me-Up From $68