So you're done with A levels and you've spent an afternoon grappling with that fact. Finally it sinks in and you heave a sigh of relief, binge watch dramas and arrive at this big question mark. "What do I do now?"
Don't worry, you're not alone. 6 months is a long time before you enter university, so rather than morphing into a part of your furniture, why not spend your new-found freedom meaningfully? Here's a guide to part-time jobs in Singapore that don't involve waitressing:
For Pure Pleasure
#1: Florist
I once interned at a law firm and a trainee associate told me that her best post-grad job was one at a florist. Never mind the meagre salary, flowers are way more attractive than office copier machines. Put your artistic talent to the test by arranging your own bouquet and watch as it leaves the shop in the arms of a hopeful boyfriend or loving daughter. Either way, don't try to deny it—flowers make everyone happy.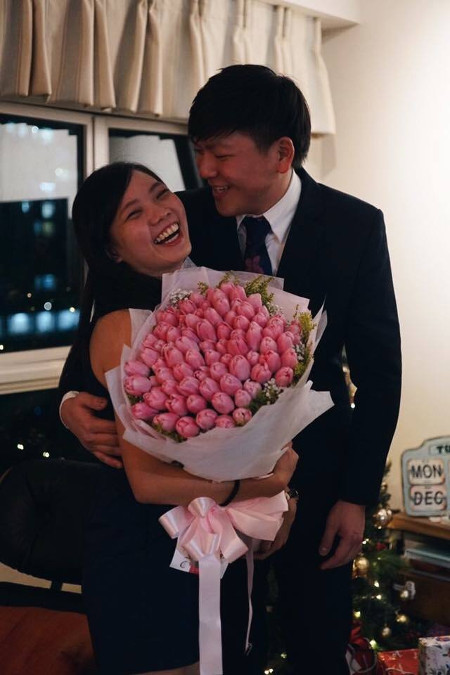 Try You And No Other Flowers (Yanoflowers), The Love Florist and Far East Flora. We checked with Yanoflowers, and they're currently hiring! They prefer to take in girls or guys with no prior experience in floristry.
#2: Doggy Caretaker
If you aren't a fan of flowers or interacting with humans, then I'm sure dogs are your go-to comfort companions. Sure, these furry friends bark more than they talk, but you don't call them man's best friends for nothing. Forget your mum's unreasonable objections to a fluffy family member, as it's going to be all play and no work here (or so I'd like to believe). Heads up though, just be ready to clean up after your little playmates and watch out for their crazy smelly farts.
Try The Snuggery, Up for Paws and Paw Shake. My friend worked at Snuggery as a pet sitter before and she said they offer part time jobs too.
#3: Indie Bookstore Assistant
There's something satisfying about running your fingers along dusty bookshelves until something within you and the book magically connects. Reading's a hobby many of us outgrow with time, but if it feeds your soul and fantasies, then go ahead and indulge yourself in these bookstores with work authored by renowned international authors and budding local writers.
Try Books Actually, Woods in the Books and Littered with Books.
#4: Camp Coordinator
Remember those pricey annual camps that sucked your edusave account dry? Now's your chance to turn the tables and actually get paid for attending a camp. Be prepared though, if teachers call their students monkeys in a classroom, then they're King Kongs' reincarnation at camps. Nonetheless, brave the never-ending battery life of these kids and you may become inspiring role models for them.
Try Sands Leadership Development Centre, Camp Challenge and TrexX Outdoors.
#5: Swimming Instructor
If you're one of those bikini-bod girls who spend more time pretending to be a mermaid than facing reality, then this job's for you. But you need to be proficient in the four basic strokes and life-saving. Approach Sport Singapore, AUSTSWIM, or Swimming Teacher's Association for certification courses, then sign up with Happy Fish Swim School to begin your underwater journey. You might even groom the next Joseph Schooling!
For The Perks
#6: Barista
If getting free coffee isn't a perk, I don't know what is. This job requires a few months' commitment for them to train you, but it's all worth it if you get to tinker with atas coffee machines and learn some insta-worthy foam latte art. Who needs Nescafé 3-in-1 when you've got freshly-roasted coffee beans every morning?
Try Carpenter & Cook, The Assembly Ground and Common Man Coffee Roasters.
#7: Retail Assistant
This is probably one of the most popular part-time jobs in Singapore, and with good reason. Working in your favourite boutiques will let you live and breathe fashion. If that isn't enough, the jaw-dropping staff discounts are also a big plus. The agency that handles these brands is RecruitFirst so that's a good place to start looking.
For The Experience
#8: Internships
"Job" isn't the right word here because you may even have to fund yourself through the internship. Nonetheless, look beyond the modest allowance and you'll open doors to an industry through the experience gained and connections made. If you're up for the grind, be ready to hustle through your holidays with hard work. But hey, sometimes these jobs pay off in the form of a sponsored scholarship, a full-time position in the company after your internship ends, or being able to see your work conceptualise into reality.
Choose the company you want to intern for according to the field you're interested in. These are a few reputable ones you can approach: The Smart Local, mm2 Entertainment and Singapore Press Holdings (SPH).
#9: Financial Planner
Being money savvy at 18 is definitely something to humble-brag about. You'll have to pass at least 3 exams by law and undergo 18 days of training by the company. But pass these and your prospects should be pretty good as an undergrad financial planner. School may not teach you how to manage your money, but this job will. Learn how to invest, familiarise yourself with saving schemes and insurance plans, and make your parents proud by becoming Warren Buffett 2.0.
Try AXA Insurance and Advisors Alliance now.
#10: School Teacher
If you don't already know, MOE offers internships to aspiring teachers every year. This means 3 months of teaching and dealing with hyperactive tiny humans 5 days a week. We also heard that teachers at Pathlight teach both normal education and vocational training. If you missed the application deadline (October-November), relief teaching's another option. The Relief Allied Educators (READ) scheme by MOE is open all-year-round. Simply sign up to get assigned to a school with vacancies.
For The Money
#11: Tuition Teacher
Take it from me that tuition is one of the most lucrative jobs around, with flexible work schedules and relatively short working hours. The market rate ranges between $18-$25/hour for primary school kids, $35-$45 for secondary school students, and $45-$55 for junior college students. Each session lasts for about 1.5-2 hours and it's usually held on weekday evenings so you'll have time to juggle a day job. Just remember to be a responsible and patient teacher—you don't want a kiasu parent screaming at you for their kid's F grade.
Try ManyTutors's forum, Ace Tutors and Elite Tutor now.
#12: Buyer
In today's world, websites and apps like Airfrov and Tompangtheworld allows you to buy stuff from halfway across the globe and sell them for an incentive. If you're flying to Korea, you can get ready for a bunch of requests for beauty masks and facial products. If you're heading to USA, then branded handbags could be top on the list. Be sure to advertise your trip in advance so you can return to Singapore with, at the very least, a patched hole in your wallet.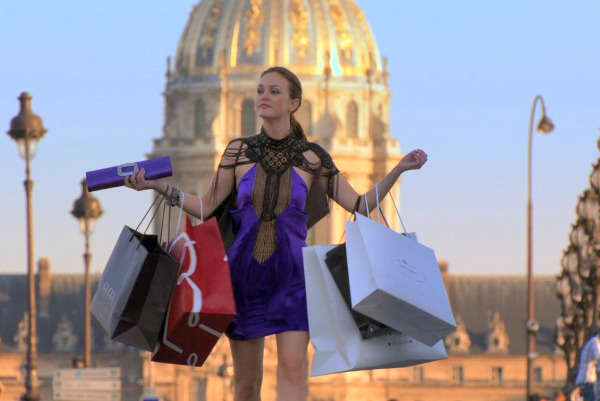 #13 Freelance Writer
The best part about freelancing is working from the comfort of your home. You could be chilling in bed as you're listing down things to know before studying in Australia, or writing about beauty freebies to score in SG as you're taking a poop in the loo. No one has to know. As long as the article's well-written and submitted on time, earning your keep can be done without leaving your doorstep. You can write for us at ZULA and get paid $50 per article with increments over time. If female topics ain't ya thang, you can cover other topics like food, travel or current affairs for our sister sites at The Smart Local.
For Fast Cash
#14 Music Festival Staff
If you're too broke to get yourself a ticket, you could actually get paid to attend music festivals! How do you think large-scale events like Neon Lights and ZoukOut are executed? Having a lobang in the industry helps, but an easy way in is to check the festivals' Facebook pages or websites for job opportunities. Festivals like Ultra Music Festival usually advertise when they need extra hands on deck. Once you're in, you can easily make connections to stay in the loop about future gigs whenever these events are nearing.
#15 Club Door Bitch
If you're nocturnal by nature and your parents are cool with you working by the entrance of a club, the door bitch life may be for you. Given you're of legal age, of course. The pay's pretty solid, but for good reason—you're in heels for about 7-8 hours till the place closes, stuck in a club environment without being able to party, and expected to be on your best behaviour. But if you're afraid of dudes who'll try to hit on you, don't fret, as the bouncers will be there to protect you.
#16 Supermarket Shopper
Ever ordered your groceries online and wondered how every single item gets magically customised and delivered to you? Well it's done by the trusty supermarket shoppers. All you have to do is unleash your inner Auntie and Kanchiong spider insticts! After you receive the order list, it's a mad rush to scour through aisles to find the right items. It's almost like a game and you earn more with every item picked up. I also heard that the pay is exceptionally good.
Treasure Your Time
Now put that tub of Häagen-Dazs down, stay away from the bak kwa, find a job you love and make your holiday count.
Cover image: source