Penis-Shaped Lipsticks
Doing your makeup in the morning can be a bore, but with the recent trend of themed makeup collections from Harry Potter lipsticks to Hello Kitty eyeshadows, your daily routine doesn't have to be a chore. Now, you can also get a cheeky start to your morning with Isamaya Ffrench's new, eye-popping penis-shaped lipsticks in two shades.
The collection
Not to be confused with a dildo, this lipstick comes in a silver metallic case, with a pair of balls at the base of the tube, one of which is engraved with the Isamaya logo. Then there's the lipstick cover, designed to look like the head of a penis.
Hidden in the "head" is a thin stick of lipstick, in the shade Cardinal Red Satin. Unleash your inner vixen with this fierce red hue.
Otherwise, opt for an edgy vibe and complete your look with the Vanity Black Shimmer lippie, housed in a glossy, gunmetal-black lipstick case.
Its compact size means you can pop this into your bag for a quick makeup fix anytime — but be prepared to get raised eyebrows from onlookers. 
Each "LIPS" lipstick retails at $98 USD (~S$129.67).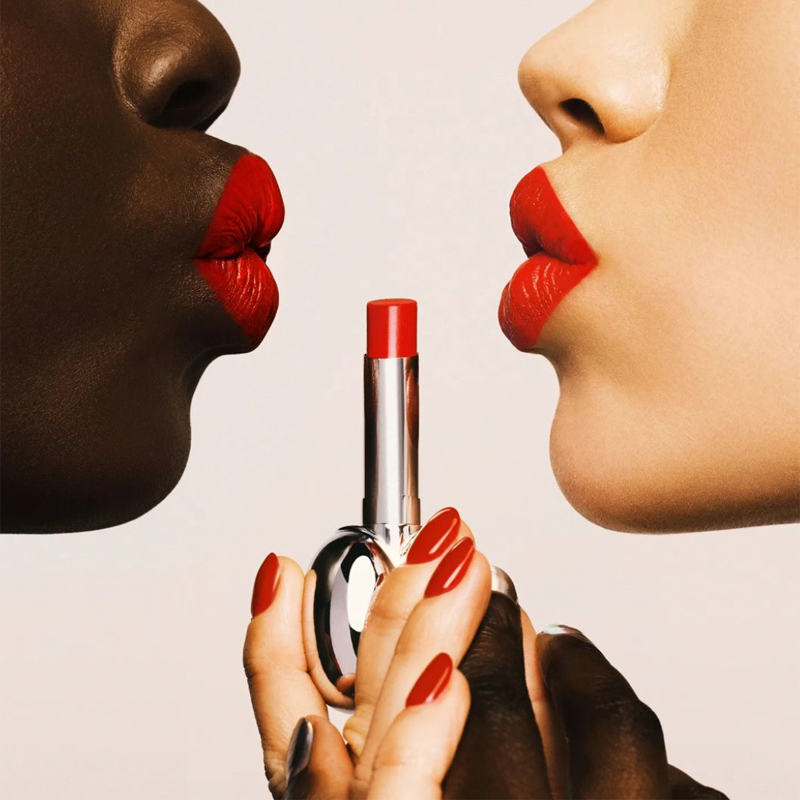 Source
If you love the scandalised looks these lipsticks get you, but have run out of your favourite shade, they are refillable, so you'll be able to keep whipping them out in the loo. 
Simply pop the refills into their penis-shaped holders, and you're good to go.
Embrace Your Sensual Side With Isamaya Ffrench's Penis-Shaped Lipsticks
Not only do these lipsticks give you bold and striking lips, they also show the world that you're a daring rebel who will test the limits. Embrace your sensuality with no shame, and rock your most daring and natural self with Isamaya Ffrench's bold creations. 
You can head over to Isamaya Ffrench's website to purchase the products. Keep a lookout for news of more upcoming shades on their Instagram page too. 
Also read:
10 Unique Sex Toys & Products At Don Don Donki, Like Reusable "Eggs" & Lube Disguised As Green Tea