Coach Mother's Day Collection 2021
As we grow up and watch our mothers getting older, there comes a stronger desire to protect and pamper her more. With Mother's Day right around the corner on 9th May 2021, show your appreciation to the most wonderful woman in your life by showering her with thoughtful gifts. 
If you're still searching for the perfect Mother's Day gift, look no further. Coach has released a collection of bags and accessories featuring lively garden motifs in celebration of Mother's Day this year.
Bags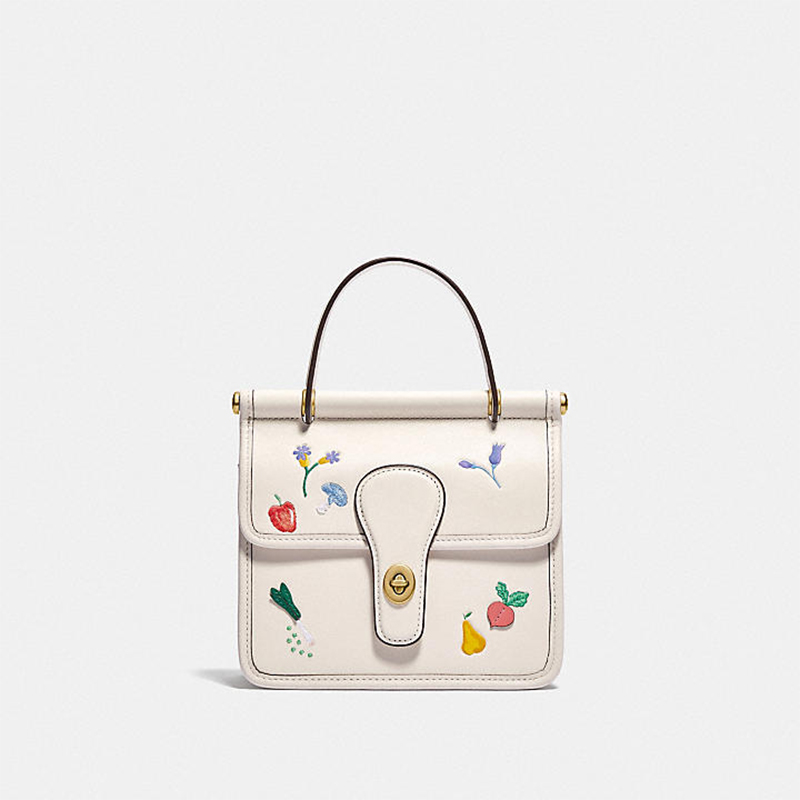 Grow a figurative garden with the sweet details of radish, mushrooms, peas and various flowers on this Willis bag. As part of the Coach originals collection, the cute and compact handbag is crafted from Coach's soft glovetanned leather.
You can carry it by the top handle or attach the strap and wear it as a cross-body. With this, it's time to upgrade mum's grocery store run #OOTD. The Willis bag with garden embroidery is retailing at $895.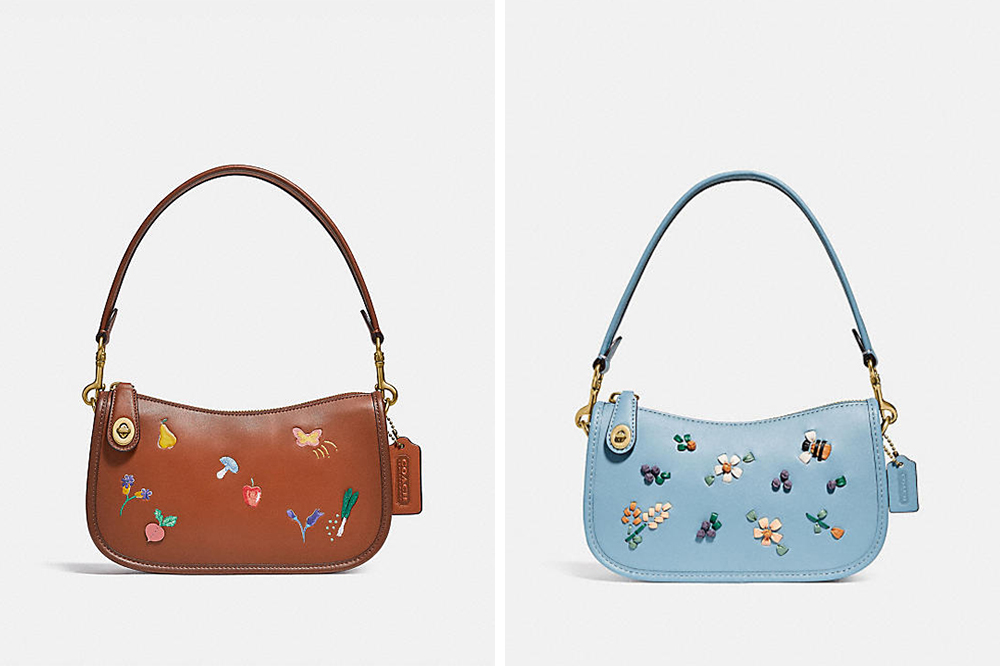 The swinger bags in this collection come in colours of brown and baby blue. The brown Swinger Bag with Garden Embroidery (left) features more playful prints of vegetables. Meanwhile, the blue Swinger 20 with Flower Embroidery (right) takes on a different garden party theme with bees buzzing around blooming flowers.
Both of these petite handbags can be carried over the shoulder or as a clutch. The brown swinger is retailing at $595 and the blue swinger is retailing at $525.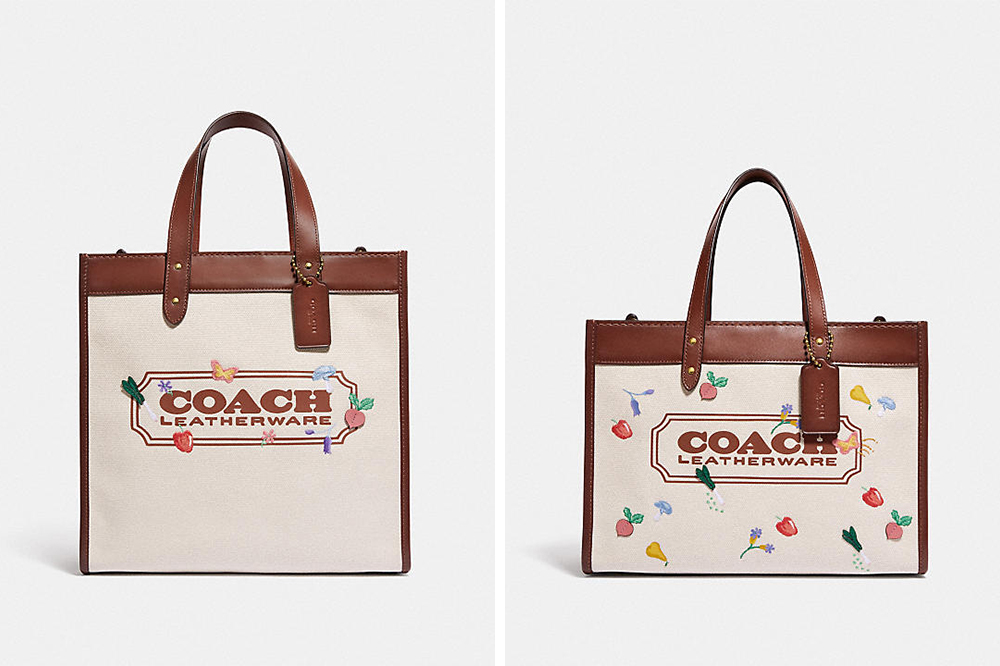 If you're looking for bigger bags to store more than just your wallet and keys, perhaps the Coach Tote bags will be more suitable. The neutral brown shades on both tote bags are finished with Coach's label at the front, surrounded by the embroidery of fresh garden crops once again. 
The Field Tote with Garden Embroidery (left) takes on a more minimalist design. Switch up your preferred style with the sporty webbing strap to wear on the shoulder or cross-body. It is retailing at $895. 
The Field Tote 30 (right), retailing at $750, is slightly shorter in height and comes with more intricate embroidery for a pop of colour.
Also read:
6 SG Girls Share The Moment They Realised Their Mothers Are Getting Old & How It Made Them Cherish Mum More
Accessories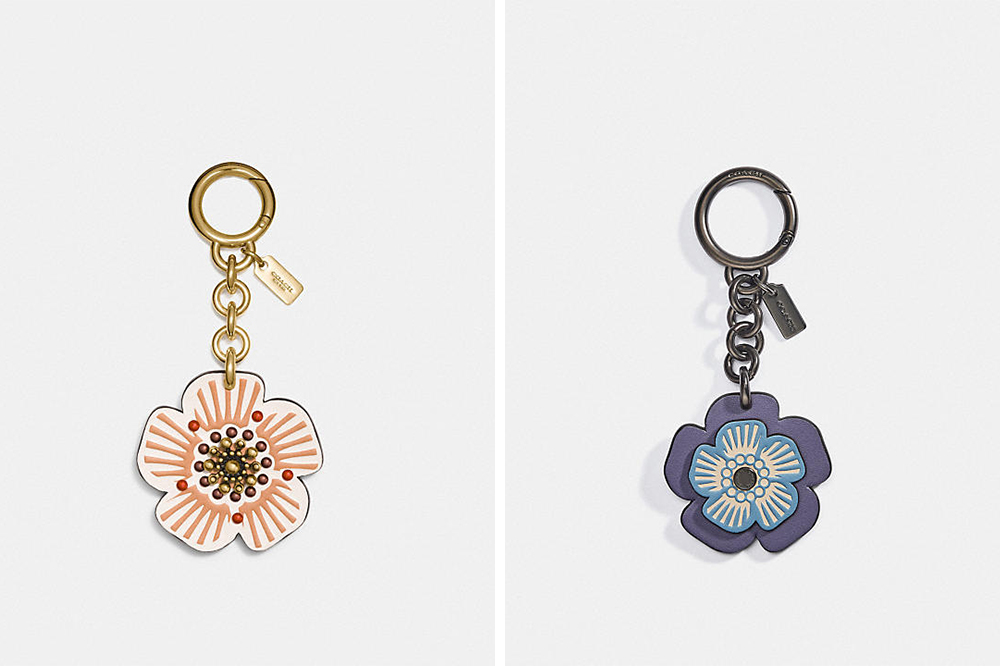 Accessorise your handbags with these matching tea rose bag charms. Retailing at $95 each, the keychains come in 2 colours: light pink for a sweet and soft vibe, and dark blue for a bolder chic look.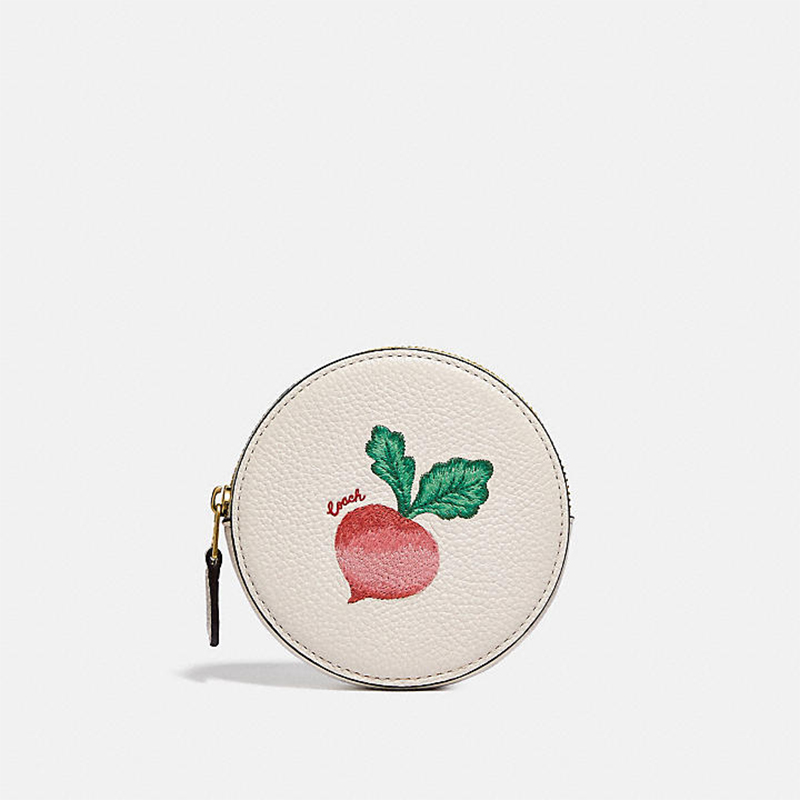 The leather coin case in this collection has a mini radish embroidered on top. Its small and round size is perfect for storing enough change for quick BBT runs, all while staying fashionably rad. It is retailing at $220.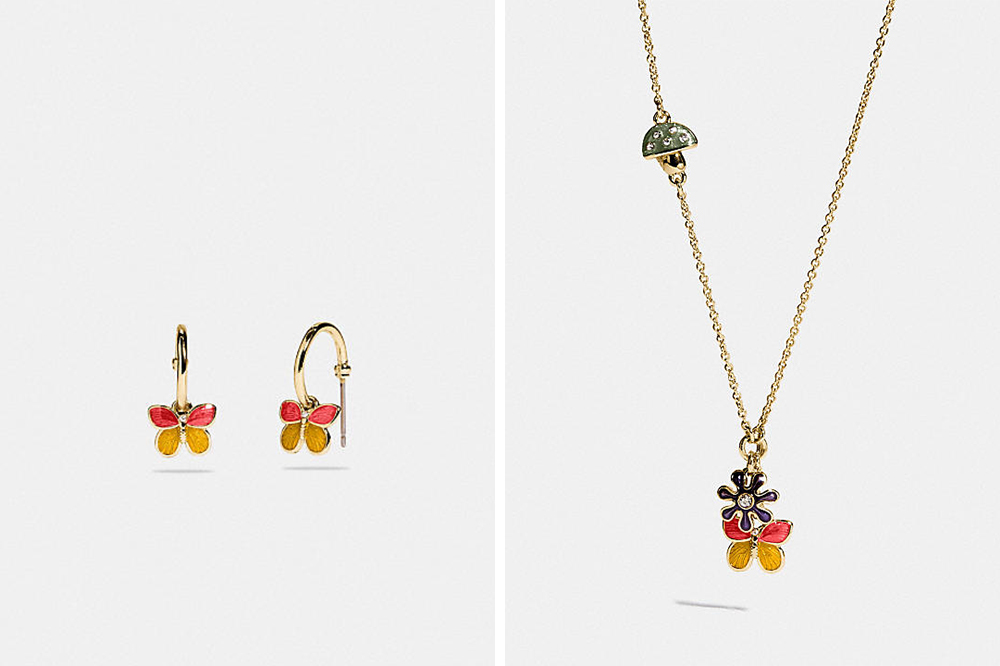 Getting jewellery for a mother's day gift is always one of the best and safest options. To match the garden of flowers on the bags, these delicate butterfly accessories further emphasise the theme of nature. The necklace also comes with additional mushroom and flower charms to complete the whimsical vibe.
The Boxed Garden Earrings (left) are retailing at $145, while the Boxed Garden Necklace (right) is retailing at $220.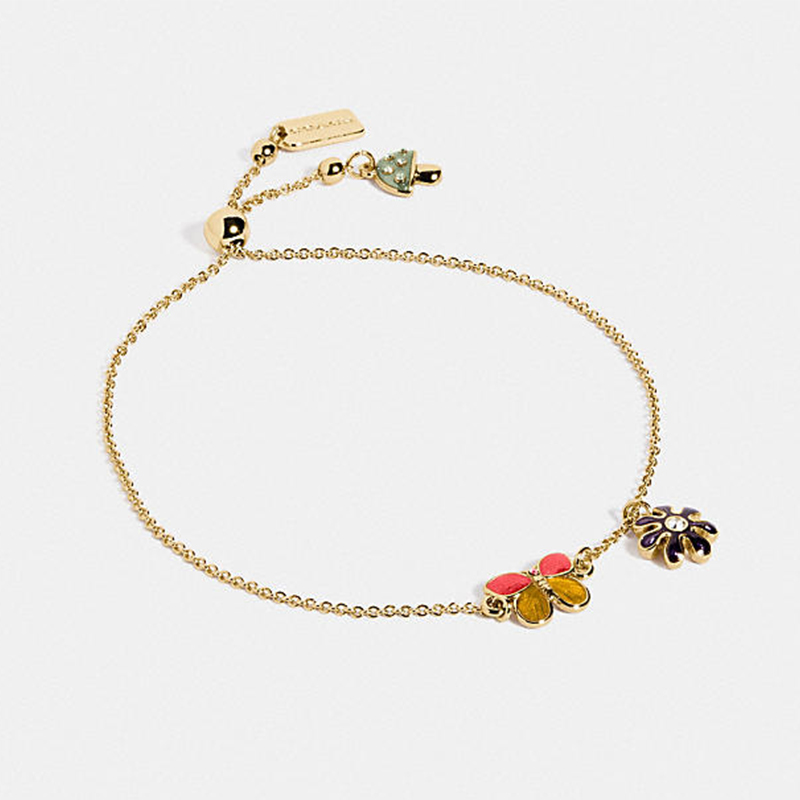 Matching accessories are a fun way to tie your whole outfit together. A bracelet version of the same design is also available at $175.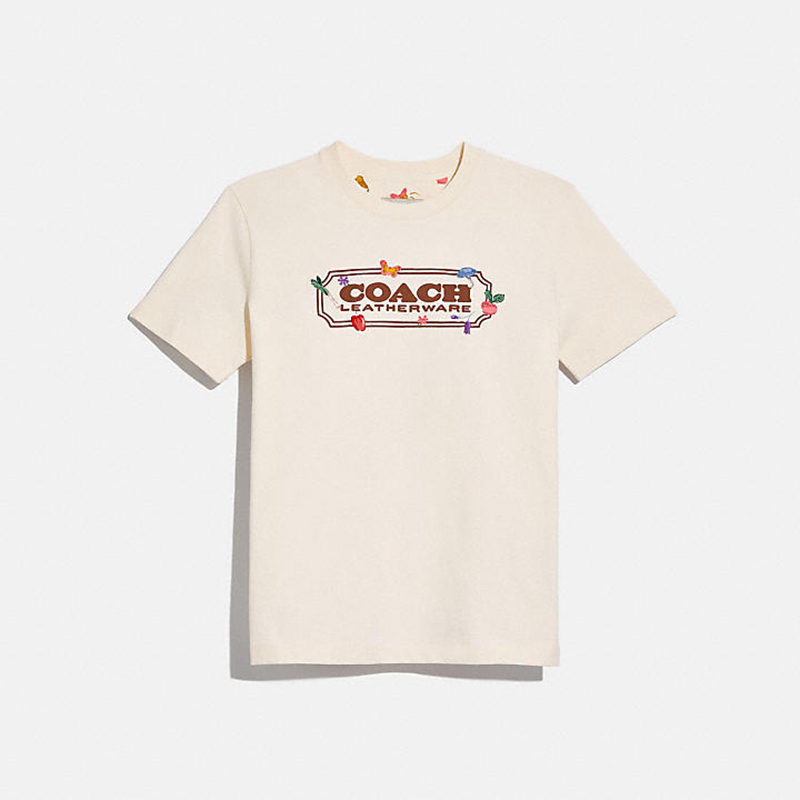 Add life to an outfit with this soft cotton shirt, inclusive of flora and fauna prints in a similar design to the Tote bags. Retailing at $165, this white comfortable tee is easy to pair with any get-up.
Celebrate A Memorable Mother's Day With Coach's Garden Collection
With the weekend drawing closer, hopefully this collection inspires you to get a meaningful and chic gift for your mother. The full Mother's Day garden collection is available on Coach's online website and in its physical stores.
All images courtesy of Coach.
Also read:
Coach x Sephora Collection Has Adorable Dinosaur, Unicorn & Shark Palettes That Double Up As Bag Charms