Pokemon Bean Bags
From Snorlax swimming floats to Pikachu pillows, the Pokemon Center store has always been blessing us with adorable merch of our favourite characters. This time round, Pokemon Center has teamed up with US retail company Yogibo to bring us extra large Pokemon bean bags shaped like Snorlax and Ditto.
The design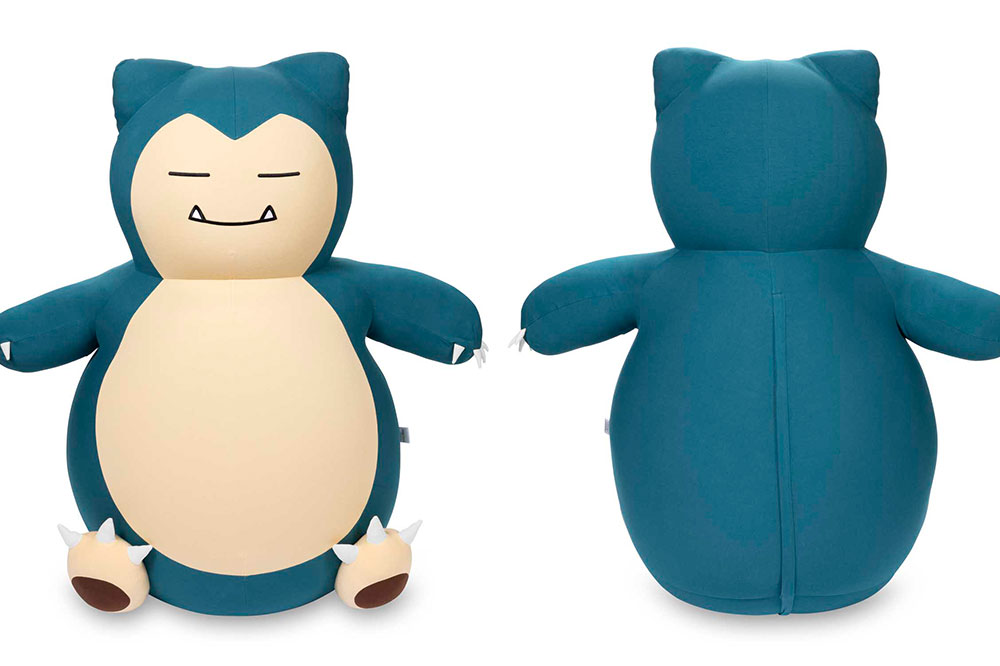 Source
Standing at 114cm high and 76cm wide, the Snorlax bean bag has its arms spread wide to invite you for a lay on its belly. Snorlax has always been a Pokemon known and loved for its nua personality. Hopefully, this means that its sleepy smile on this bean bag can serve as your reminder to rest after a long day at work.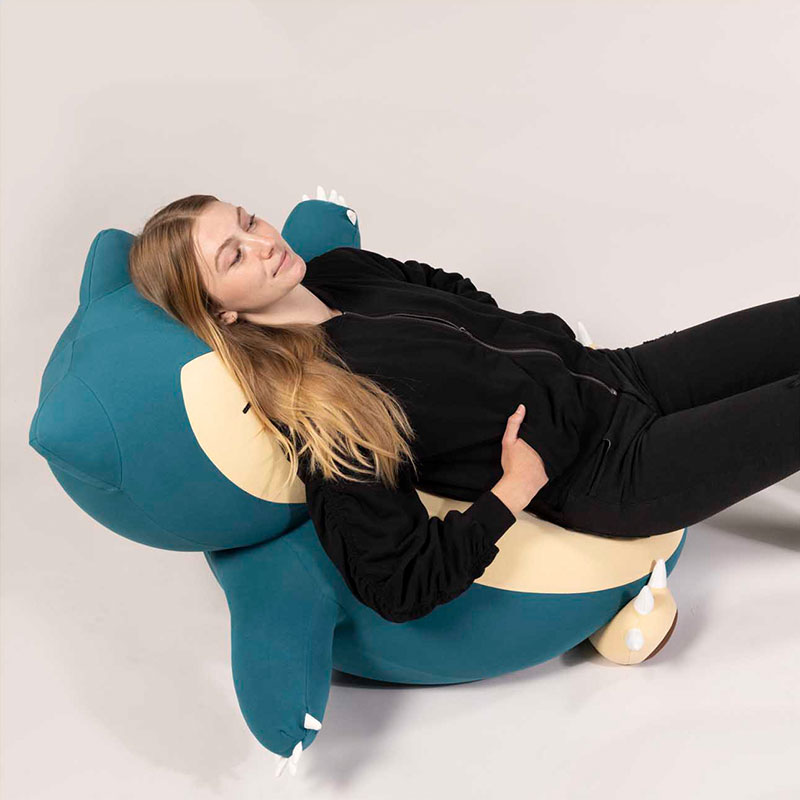 The Snorlax bean bag is suitable for both kids and adults. Its inner and outer linings are made of cotton, proving to be extra comfy to sink into while you attend a Zoom meeting from home.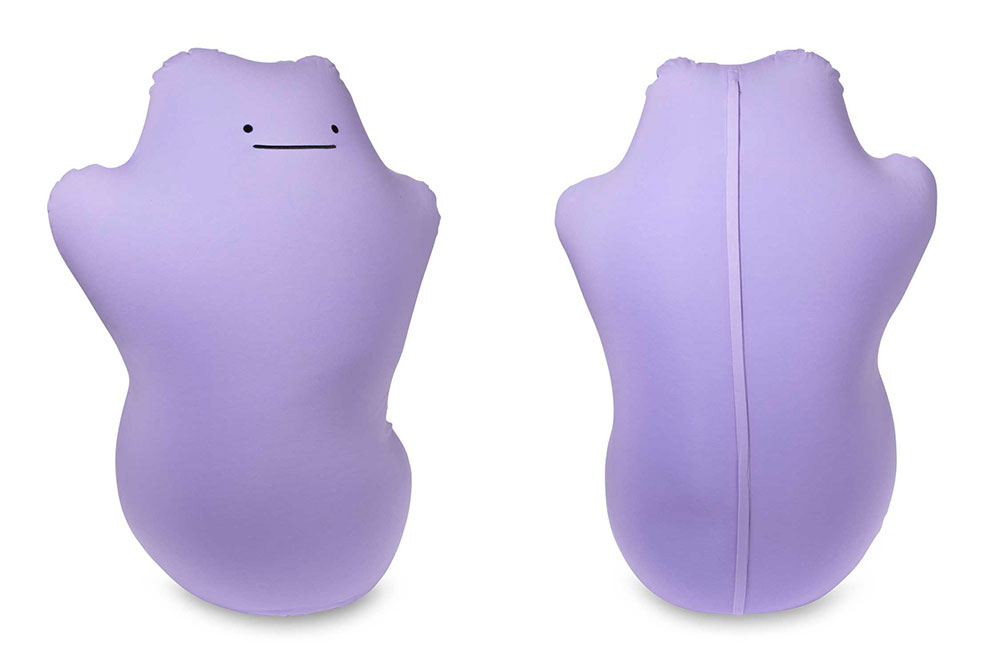 Source
The Ditto bean bag comes with its iconic poker face, yet its body is comically elongated for us to stretch our limbs out comfortably while laying on it. It's filled with lightweight EPS beads to mimic Ditto's squishy and malleable body.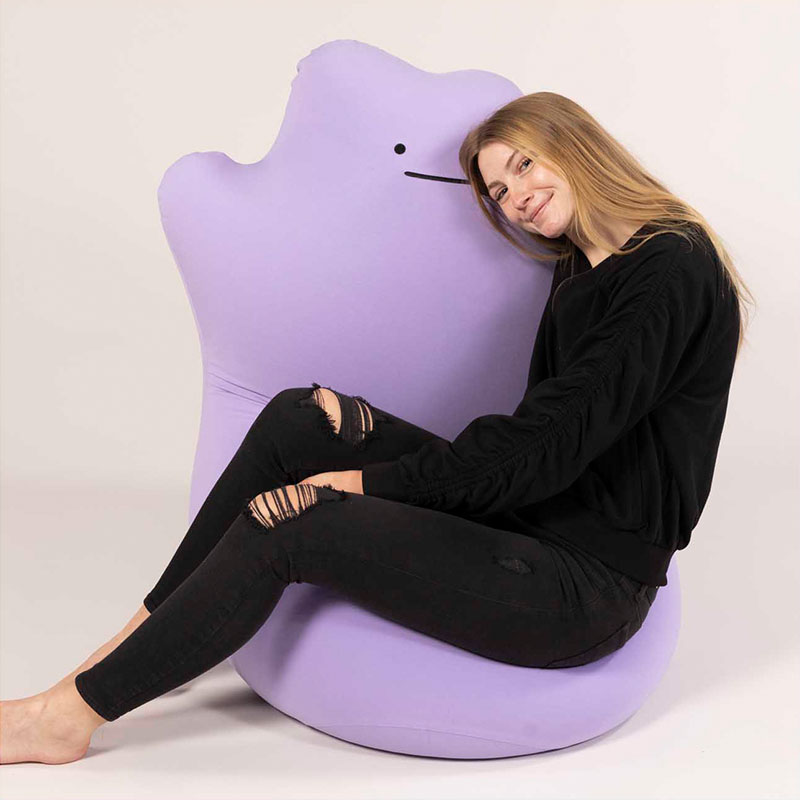 Just like Ditto's signature move "Transform", this bean bag can also be propped up and switched to a mini chair. Now you have the perfect cuddle buddy to binge-watch Pokemon on Netflix in your living room.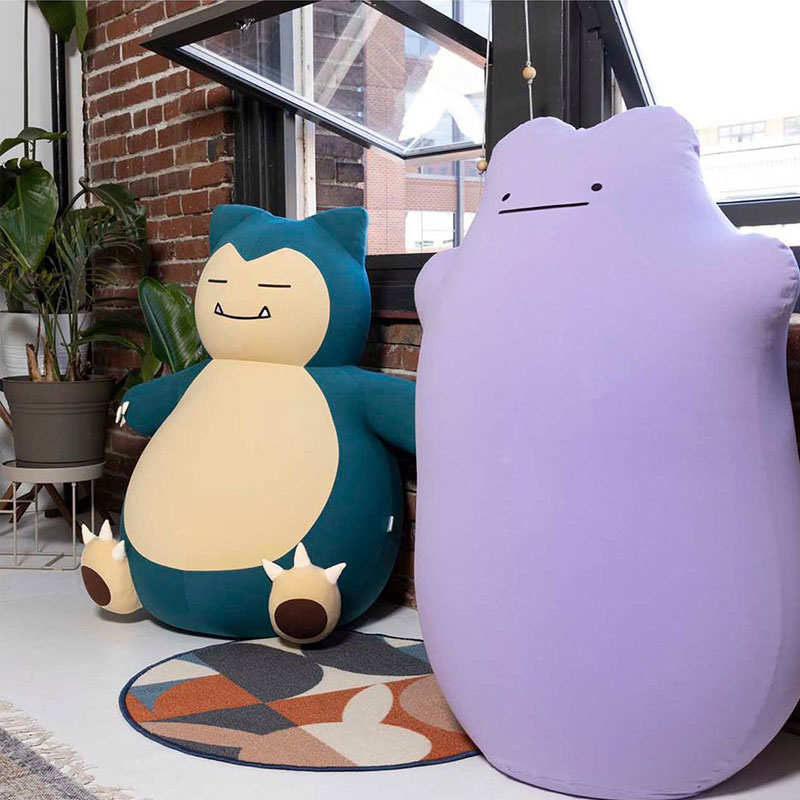 While these Pokemon bean bags may look like cute and fluffy stuffed toys, Pokemon Center revealed that they weigh between a whopping 113 to 136kg each. Fun fact: Snorlax weighs 460kg in the game, so these bean bags are still nowhere close to its actual weight. 
Also read:
ANESSA x Pokemon Has A Sunscreen Collection So You Can Use "Protect" From UV Rays This Summer
Pokemon accents
Besides the Pokemon bean bags, Pokemon Center offers more home accents such as poufs, cushions and rugs in subtle Pikachu prints. Pokemon fans who prefer a more minimalistic vibe can go for these decor to brighten up a living space.
These Pokemon Bean Bags Are Comfy & Adorable For Every Home
The Pokemon bean bags are available on Pokemon Center's website, which unfortunately only ships to the US and Canada for now. As their previous collection of swimming floats were available on eBay which ships to Singapore, stay tuned to eBay's website for any potential updates of these bean bags making their way there. 
Also read:
UNIQLO's Next Pokémon Collection Has More Subtle Designs Featuring Faves Like Ditto & Snorlax