Pokemon x Samantha Vega Bags And Wallets
Japanese bag label Samantha Vega has launched a line of Pokemon bags and wallets. The collection features a spectrum of characters, from Pikachu to Gengar and Team Rocket. Prices range from ¥8,580 (~S$111.37) to ¥17,380 (~S$225.60).
Samantha Vega is the sister brand of Samantha Thavasa, which is a Japanese luxury fashion house. The brand and its items have been endorsed by AKB48, Girls' Generation, Miranda Kerr and Jennifer Lopez.
Pikachu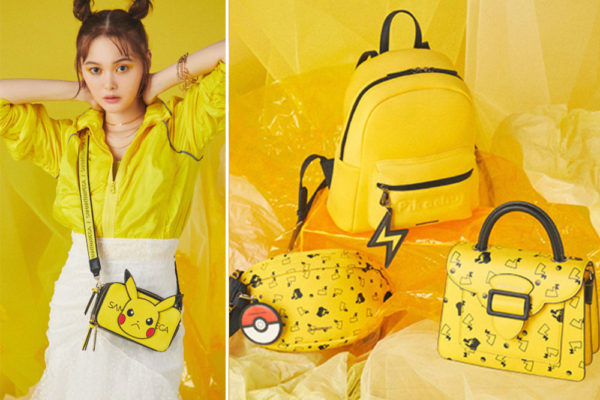 The Pikachu series sticks to an all yellow colour scheme to give you an extra bolt of energy whenever you take a glance at your bag. 
Go for the mini backpack with a thunderbolt zipper or the bum bag with a Pokeball zipper if you prefer a little more hypebeast vibes. Otherwise, the top-handle handbag and crossbody bag will work to highlight your feminine side.
Gengar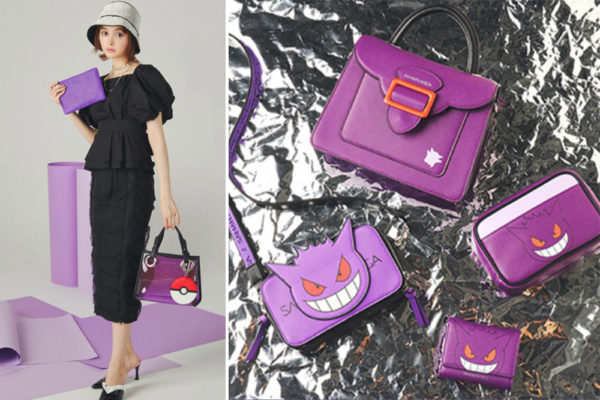 The Gengar series proves that you can rock a grunge look without sporting any black. Gengar's devilish grin appears on purses and pouches to add some edge to your look. The transparent mini handbag in purple lets you pay homage in a more subtle way.
Also read:
The New Pokemon x LeSportsac Collection Is So Adorable, You'll Want To Catch Them All
Team Rocket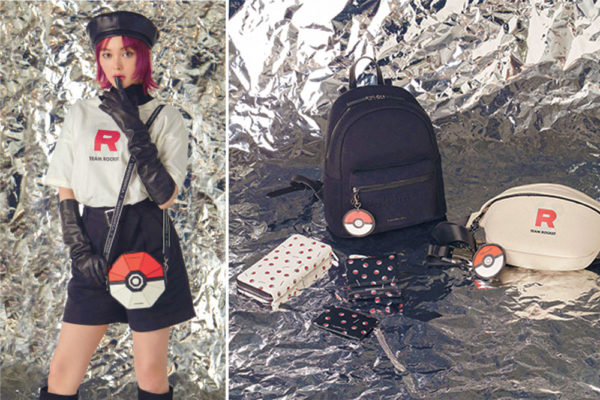 For the grown-ups who no longer hate the villains, Team Rocket, with a passion, this black, white and red series will be right up your alley.
Nab the black backpack, white bum bag or the wallets with little Pokeball motifs if you enjoy an understated look.
Hardcore Pokemon fans who want to flaunt their love for the anime should make a beeline for the Pokeball bag. It will have passers-by doing a double take with its unique and eye-catching design.
Eevee and Snorlax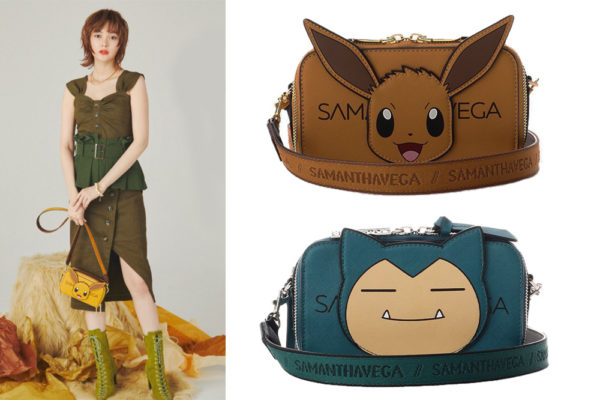 The Eevee and Snorlax crossbody bags will keep your friends gushing over the kawaii Pokemons when you bring them out for your next 5-friends-only meetup.
These Pokemon x Samantha Vega Bags Will Satisfy Your Inner Child
The Pokemon x Samantha Vega bags and purses are sure to keep your inner child happy. More Pokemon-themed designs are available on Samantha Vega's website if you need to further satisfy your love for all things Pokemon. While the website only offers shipping within Japan, stay tuned to Samantha Thavasa Singapore's Facebook page to find out if the collection will be available at the Samantha Vega store at Wheelock Place. 
In the meantime, you can start prepping the rest of your Pokemon #OOTD with Uniqlo's Pokemon UT collections.
Also read:
Uniqlo Will Be Launching 3 New Pokemon UT Collections For The Entire Family Including Baby Clothes
All images: Source