Pokémon Center Accessory Collection
Last year, Pokémon Center Singapore treated fans to stylish jewellery sets, featuring legendary Pokémon Latias and Latios. This time round, they're putting a kawaii twist on their new accessory collection, showcasing shiny Pikachu earrings and a unique Leafeon hair stick.
Earrings and necklaces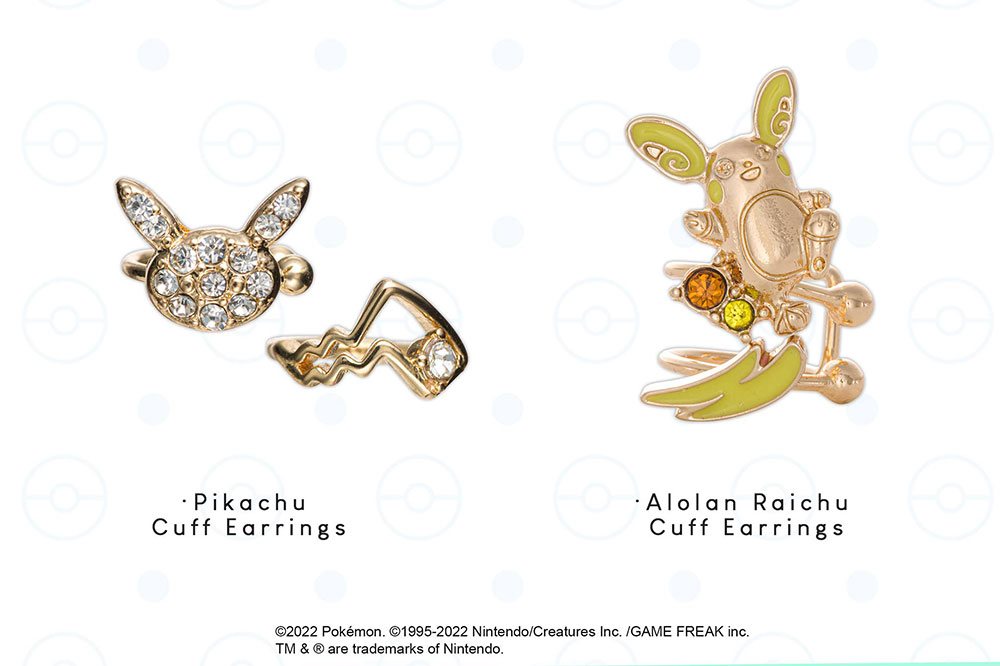 Pokémon trainers will understand the thrill of catching a shiny Pokémon — these are so rare to come by that we'll take whatever we can get. If you're still on the hunt for a shiny Pikachu, get these Pikachu cuff earrings instead to add extra bling to your look. 
While the original Raichu design is nothing short of cute, evolve your accessories with the Alolan Raichu cuff earrings. Both Pikachu and Raichu designs are retailing at $12 each.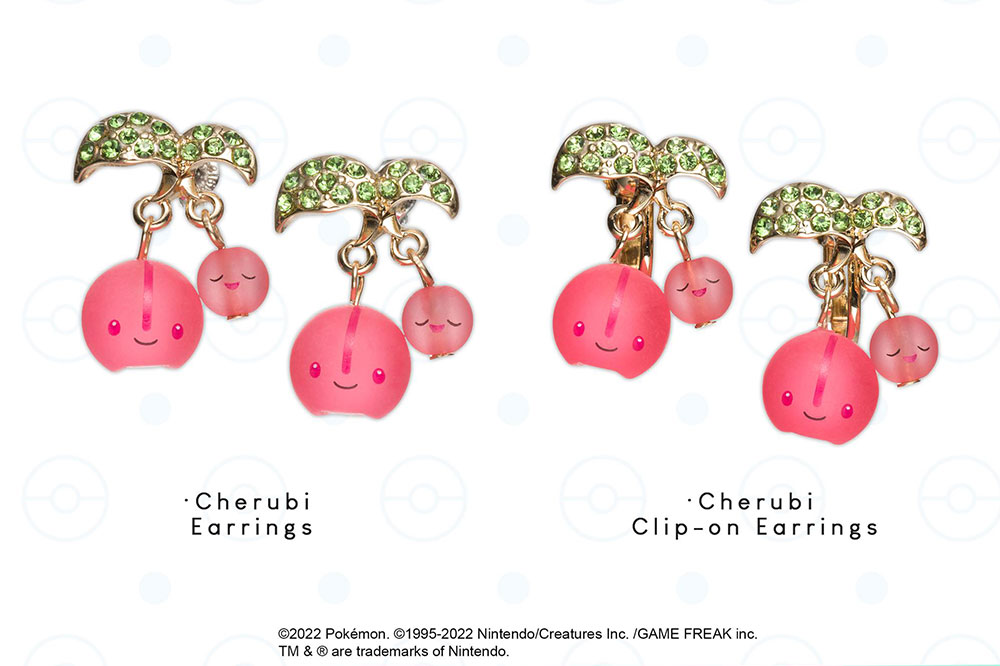 Picking berries to make poffins for your Pokémon is important to keep them happy, but don't mistake Cherubi for a common berry. This adorable cherry-like Pokémon design is available as earrings and clip-ons, complete with shiny leaves. 
The Cherubi earrings are retailing at $20 each.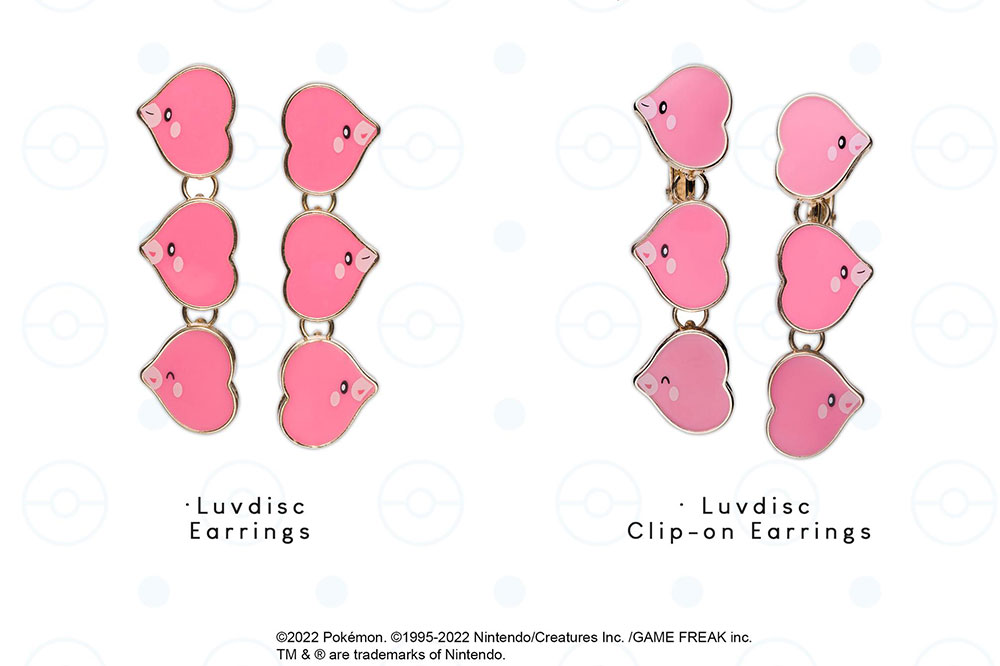 Show off your love for bae on your next date with these Luvdisc dangle earrings, featuring three of the pink heart-shaped, Water-type Pokémon. The Luvdisc earrings are also available as clip-ons, available at $20 each.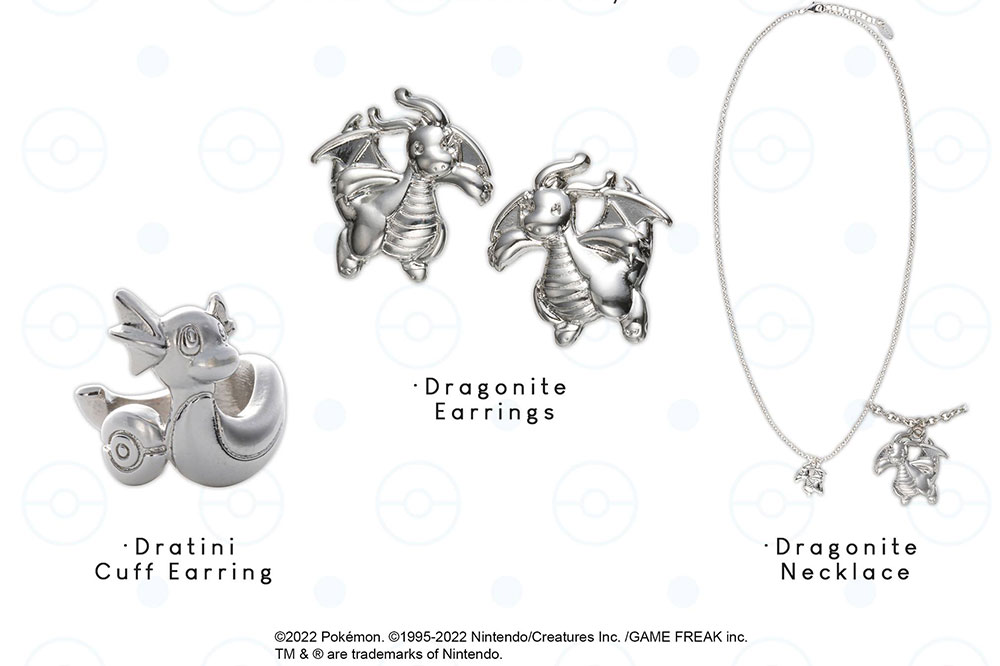 Collect a full Dragon-type team with the silver Dratini cuff earrings and Dragonite earrings that'll make any Dragon-type Gym Leader jealous. The Dratini cuff earrings are retailing at $12, while the Dragonite earrings are $16.
Don't forget to complete your full trainer look with the Dragonite necklace too that's retailing at $20.
Hair accessories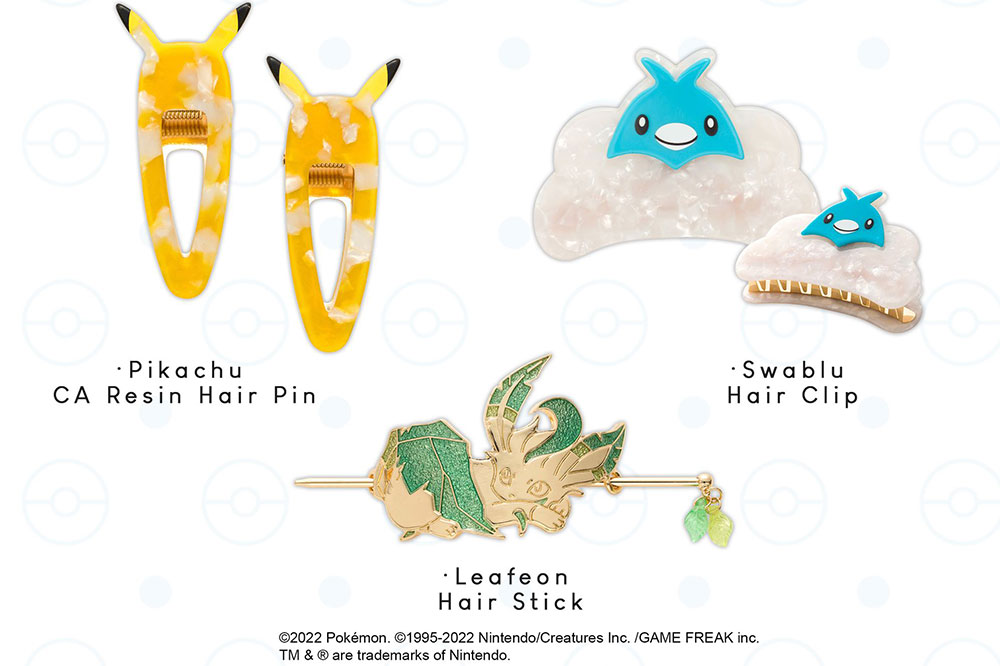 That's not all — style your hair with these colourful Pokémon hair accessories, featuring Pikachu hair pins, Swablu hair clips and a Leafeon hair stick. The hair accessories are available at $16, $25 and $20 respectively.
Pokémon Center Singapore's Accessory Collection Will Add Fun To Every Trainer's Look
While Pokémon continues to release new generations of the animated pocket monsters, eager fans can add these sparkly accessories to their growing collection. The full Pokémon Center accessory collection is available on their official Shopee website and at Pokémon Center Singapore Jewel. 
All images courtesy of Pokémon Center Singapore.
Also read:
This Pokémon Card Merch Collection Has Pichu Tees & Reversible Bucket Hats For A Hype Trainer Look