Pokémon Necklace & Earring Sets
Earlier this year, jewellery retailer Venus Tears launched a Pokémon bridal fair featuring unique engagement rings in Pokémon designs. For trainers who are looking for a cheaper alternative while maintaining the elegant aesthetics, you can now catch 'em all at Pokémon Center Singapore with new necklaces, earrings and accessories.
Necklace & Earring sets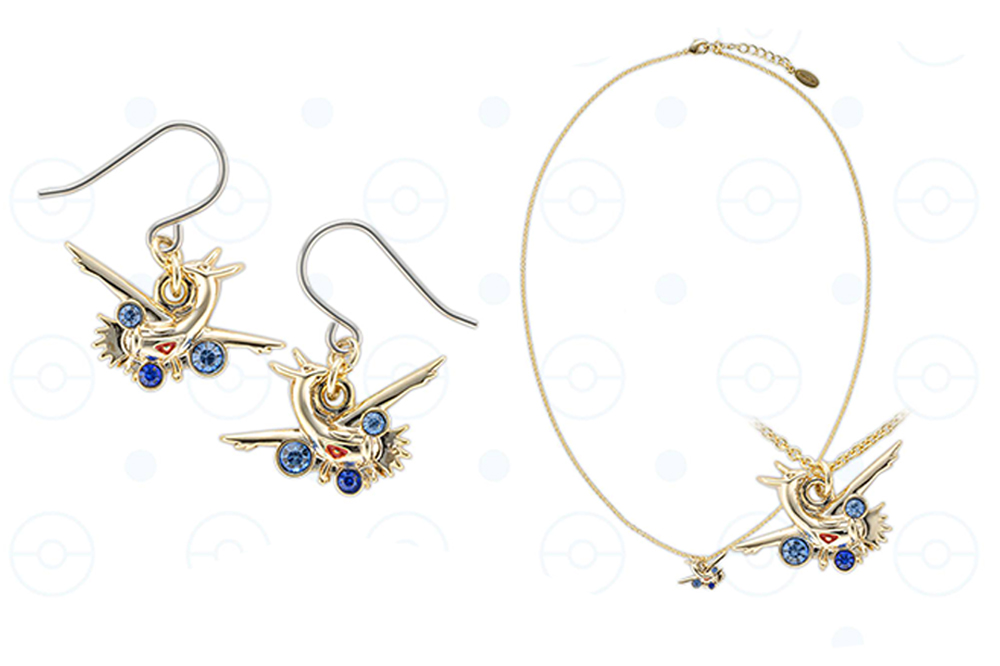 There are 4 necklace and earring sets in this collection, each highlighting a different Dragon-type Pokémon. If Latios is your favourite legendary Pokémon, the dangle earrings and necklace come with bright blue gems to showcase its iconic colours. 
The earrings are retailing at $16 while the necklace at $20.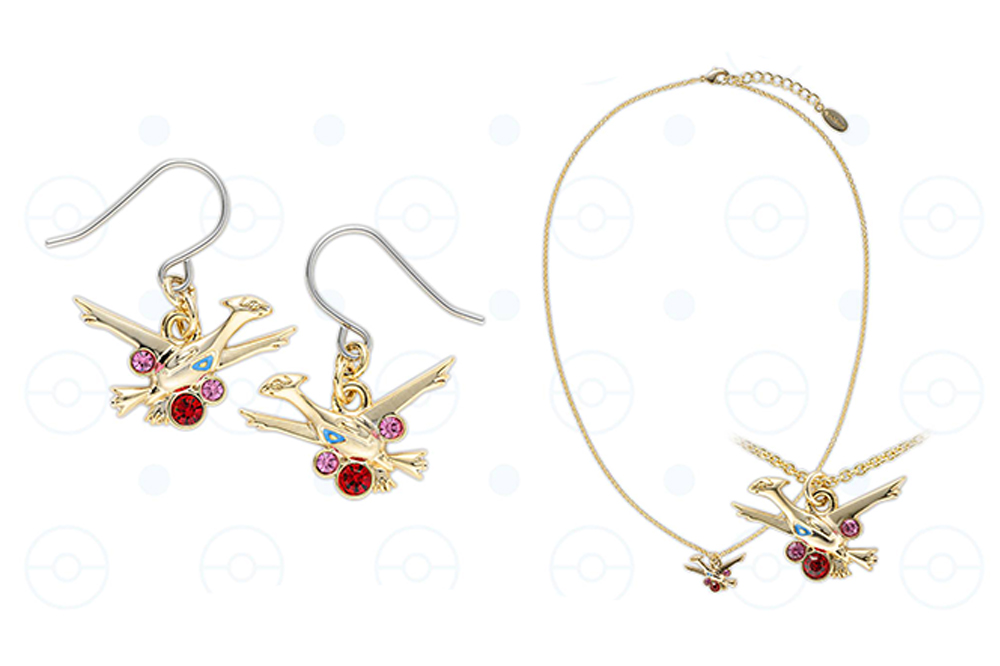 Get matching jewellery with your BFFs in this similar Latias design, except the gems are in red and pink colours instead. Now you can flex your collection of Gen 3 legendary Pokémon IRL. Like the Latios version, the earrings are retailing at $16 and the necklace at $20.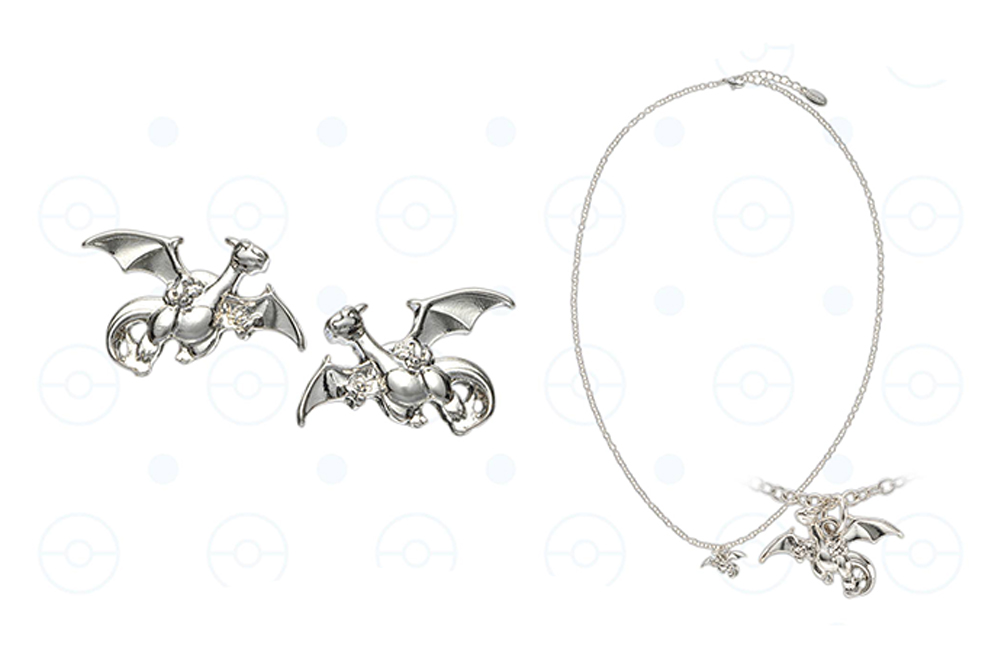 If dangle earrings aren't your vibe, go for these studded Charizard ones instead. It comes with a matching necklace charm, perfect for fans who are loyal to the OG fire-type starter Pokémon.
Say "I choose you" to the silver Charizard earrings and necklace to get the full trainer experience, retailing at $16 each.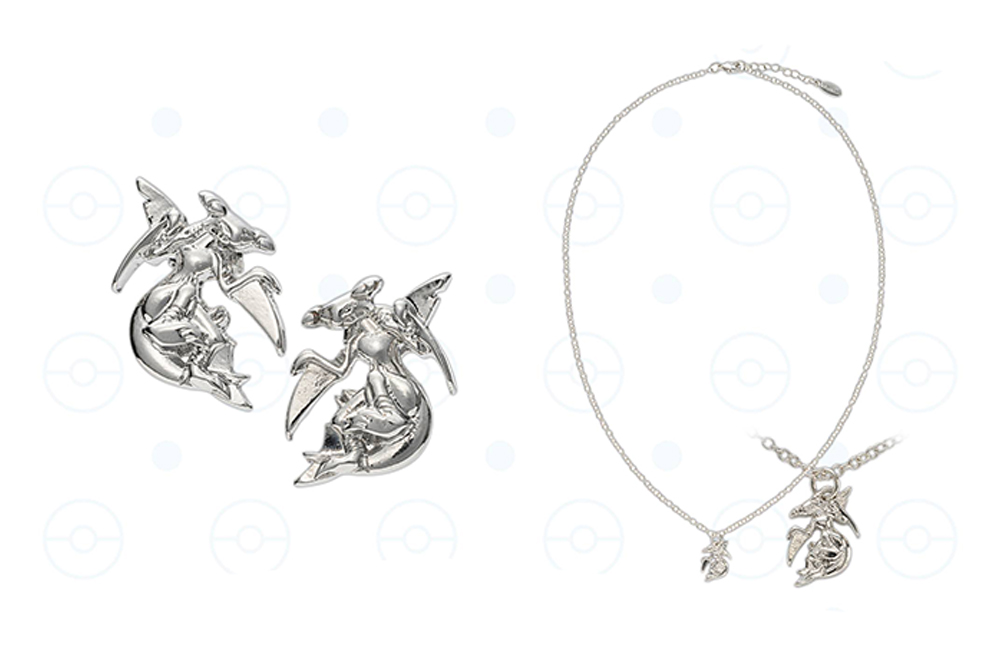 Adding another Dragon-type Pokémon to this list, Garchomp makes an appearance with its striking wings and claws. Raihan who? You can now overtake the Dragon-type gym leader with these powerful Pokémon by your side.
The Garchomp earrings and necklace are retailing at $16 each.
Additional earrings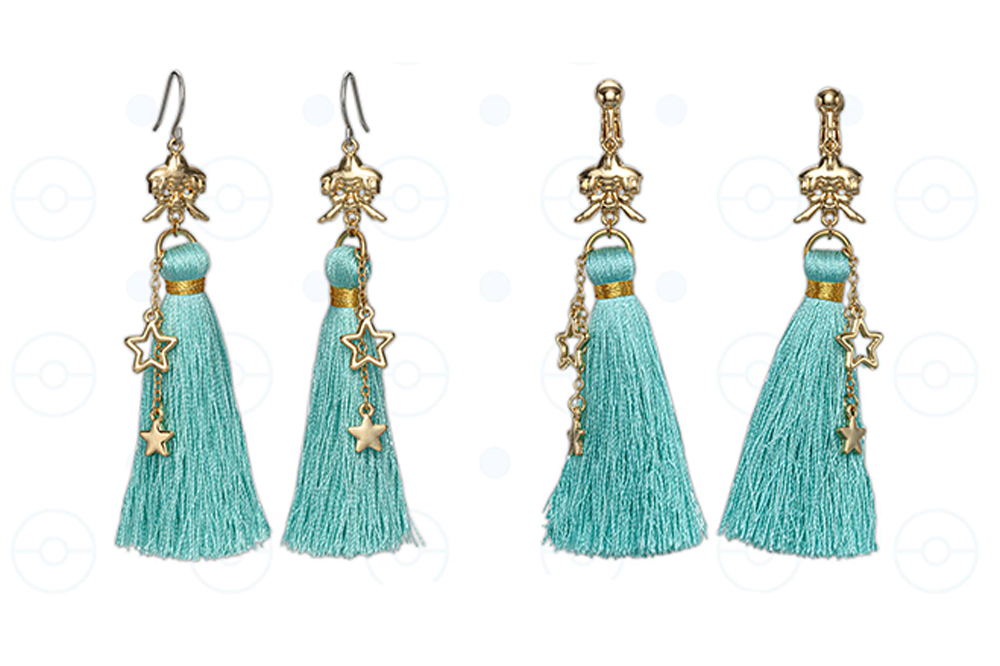 Attach a pop of colour to your OOTD with these teal tinsel Jirachi earrings. Star charms are also included to represent the mythical Pokémon's nature. For those who don't have their ears pierced, its design is available as a clip-on and the set is retailing at $16 each.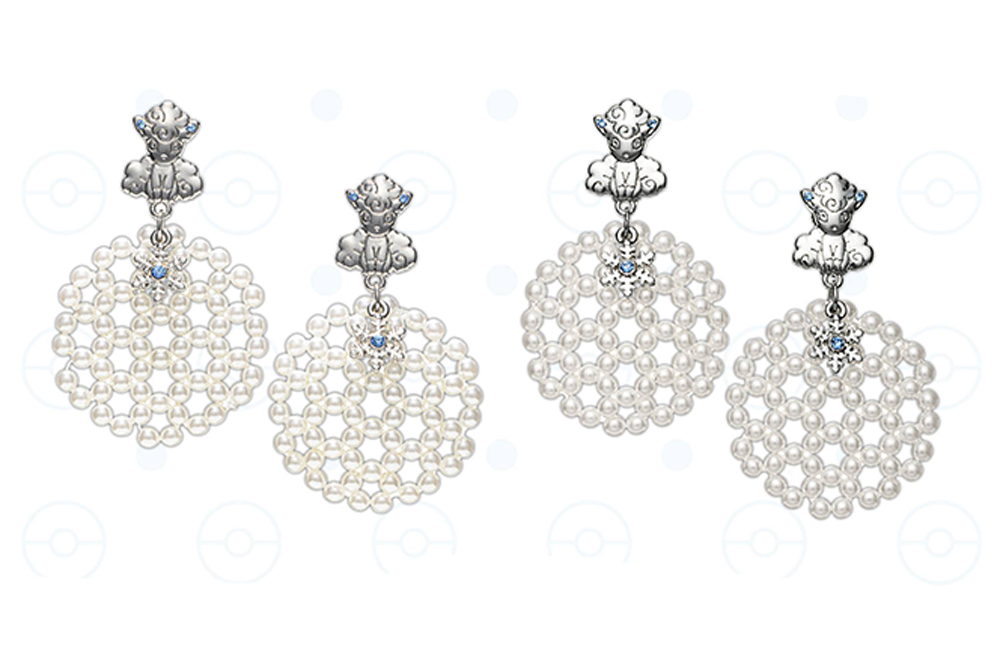 Vulpix has always been adorable, but Alolan Vulpix takes cute to a whole new meaning. Featuring a white snowflake design to represent the Ice-type Pokémon, this earring set is also available as a clip-on at $16 each.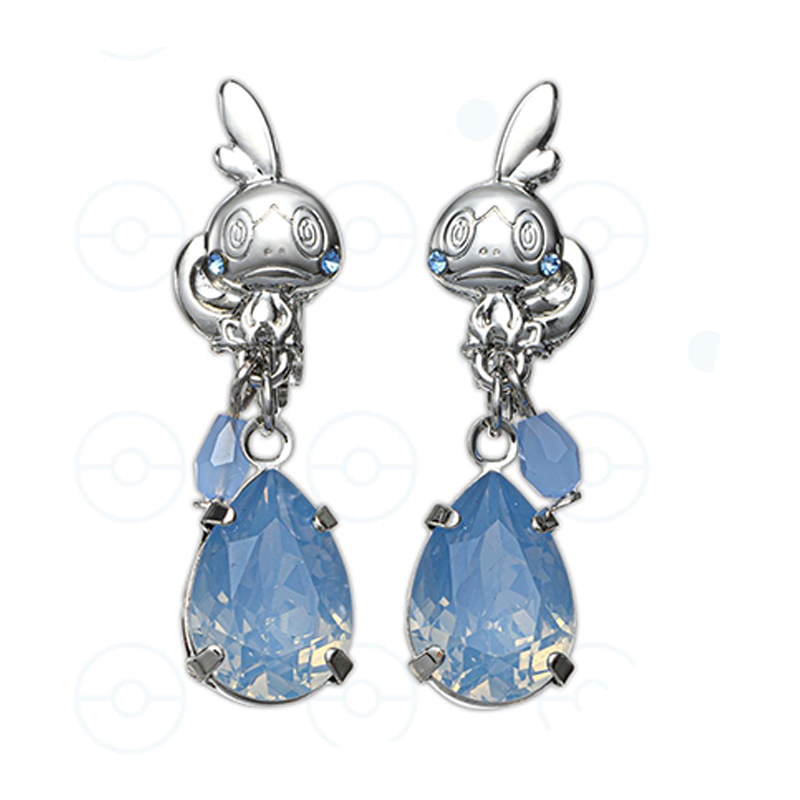 For Pokémon enthusiasts who've finished playing Generation 8, you might be familiar with the newest Water-type starter, Sobble. The Sobble clip-on earrings come with a blue diamond dangling below it, almost as if it's showing off the moveset "water gun". The earrings are retailing at $16.
Additional Accessories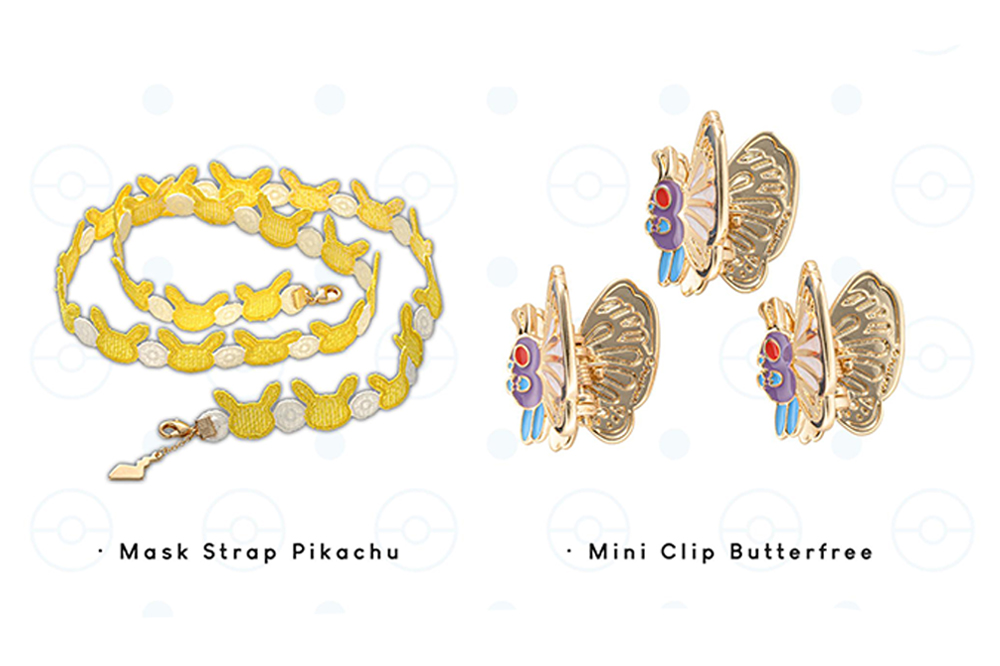 On top of the unique jewellery, Pokémon fans are also treated to a variety of accessories such as the yellow Pikachu mask strap, retailing at $16. 
As claw clips are a popular accessory to keep hair out of your face, the mini Butterfree clips make a practical gift for your girlfriends. Butterfree's wings are tinged in an elegant gold hue — if you want to pretend that you've caught a shiny Butterfree in the wild, be our guest. The clips are retailing at $22.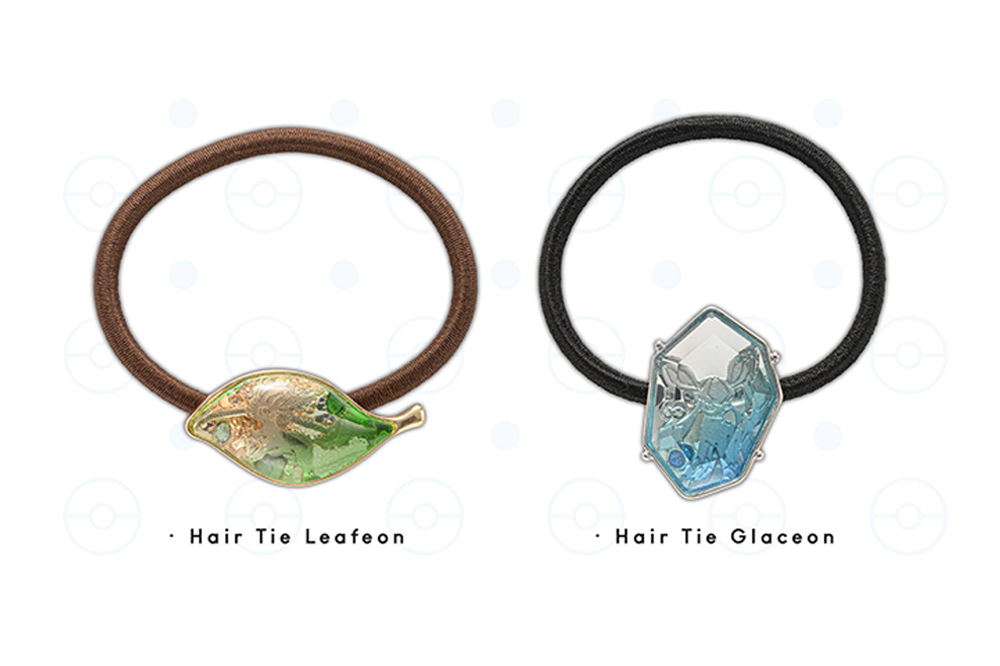 Alternatively, pull your hair up into a bun with the Leafeon and Glaceon hair ties instead. Retailing at $16 each, trainers who have been searching for these 2 new Eevee-lutions can now get them without using up your Leaf or Ice Stone.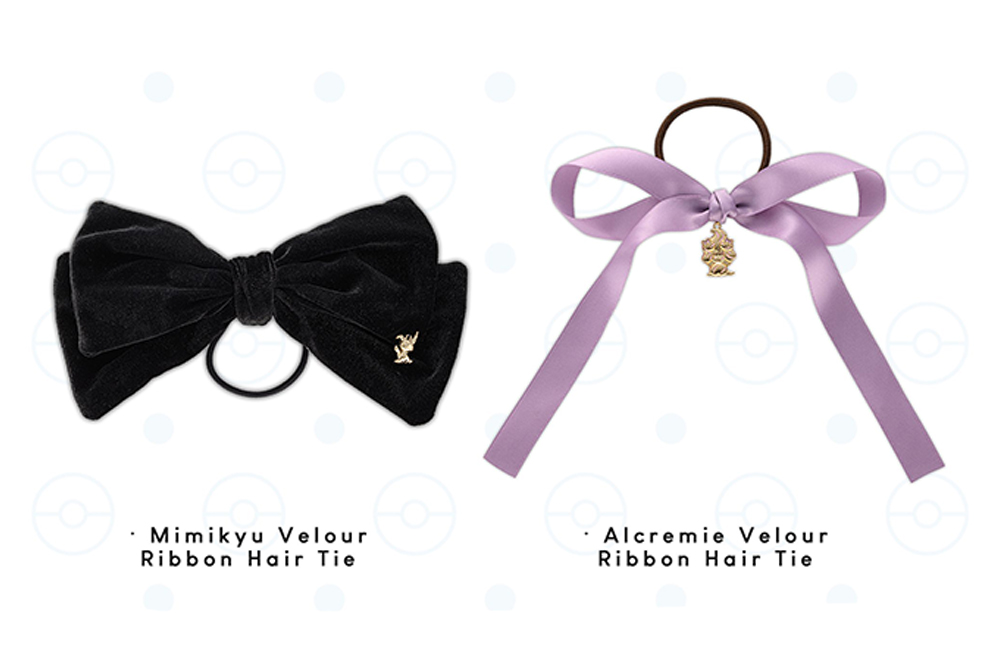 Add a touch of femininity with the plush Mimikyu ribbon hair tie that comes with a small motif of the Pokémon. 
Or, you can level up your soft girl look with the purple Alcremie hair tie, featuring a small charm of the whipped cream-like Fairy-type Pokémon. The hair ties are retailing at $16 and $20 respectively.
Flex Your Unique Blings With These Pokémon Necklace & Earrings Sets
Since we can customise our characters' clothes and accessories in the new generation of Pokémon games, there's no reason why we can't bling ourselves IRL too. The full collection of Pokémon accessories are available at Pokémon Center Singapore's store and on their official Shopee website from 24 December 2021 onwards. 
All images courtesy of Pokémon Center Singapore.
Also read:
7-Eleven Taiwan Has A New Pokémon-Themed Store With IG-Worthy Backdrops For Trainers To Heal Up