Pokémon Lingerie Collection
Earlier this year, Japanese lingerie brand Peach John surprised us with undergarments in pastel designs of Toy Story characters. This time round, in line with the new Pokémon Scarlet and Violet Nintendo Switch games, Peach John has come up with a Pokémon lingerie collection. 
Featuring Pikachu, Eevee and Mimikyu on undergarments and sleepwear, now you can feel the very best beneath your clothes too.
The collection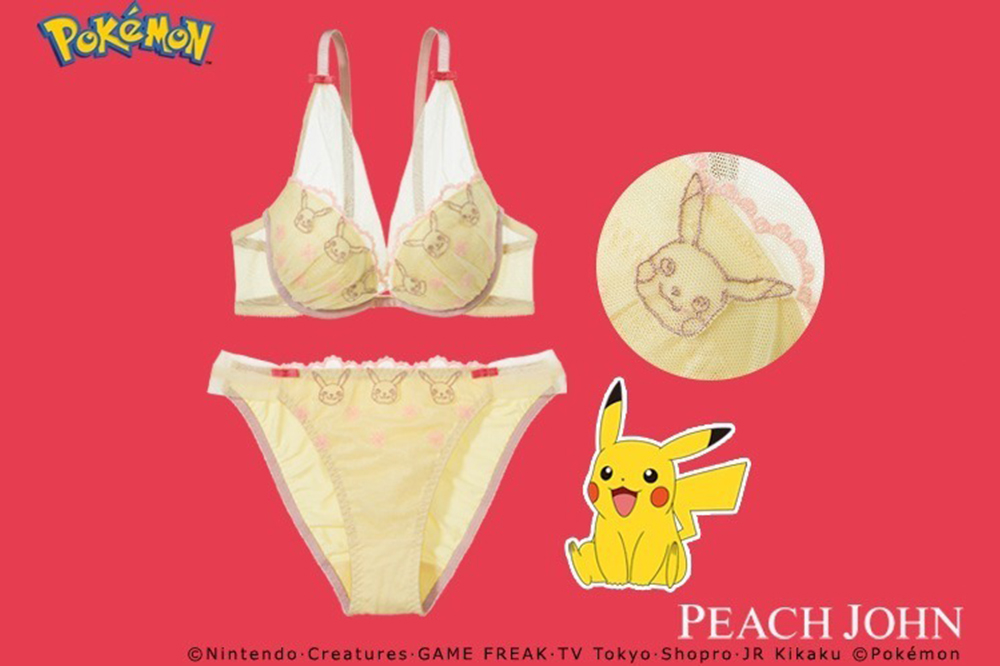 The Pikachu set comes with a sheer bra and underwear with Pikachu's face embroidered along the bra cup and waist line. The undergarments are decked in yellow, inspired by Pikachu's electrifyingly bright colours.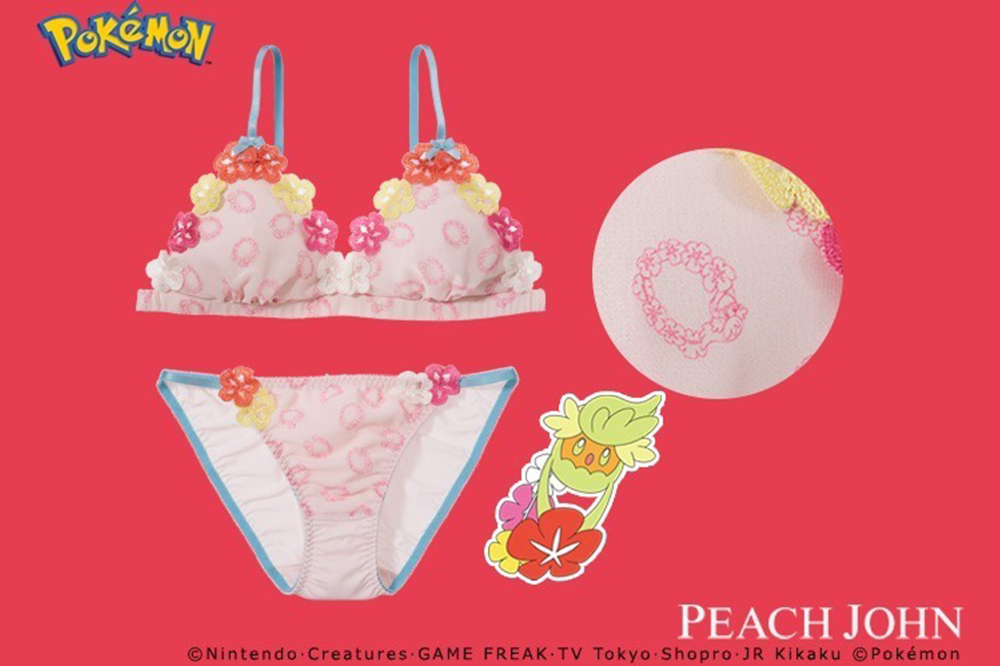 There is also a Comfey lingerie set available in pink. FYI for the older generation Pokémon trainers, Comfey is a Fairy Type Pokémon from Generation 7 that looks just like a flower crown. 
Adorable flowers decorate the front of the bra-line, alongside motifs of Comfey holding onto its flowers on the top and bottom.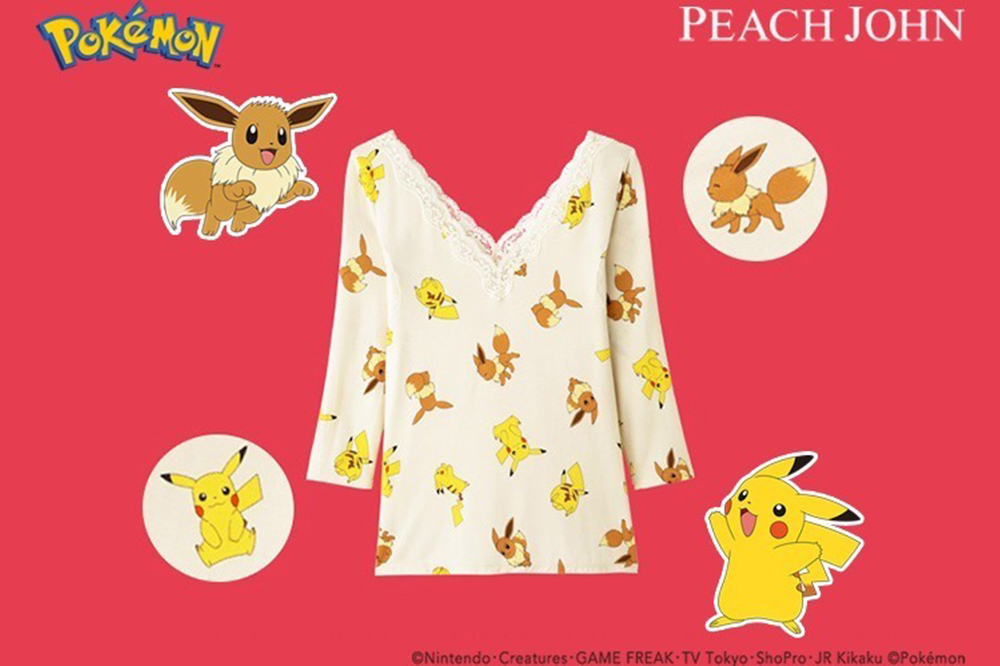 Stay snug while getting ready for bed in this Pikachu and Eevee long-sleeved top. It comes with a laced V-neck line to add a soft and feminine touch to your sleepwear.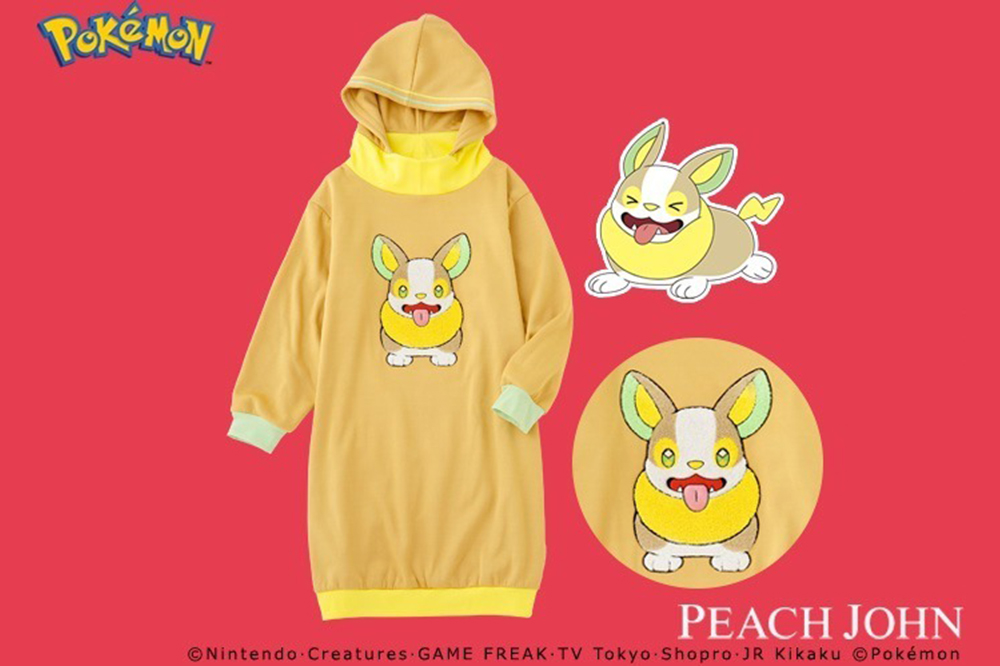 As we're expecting more rainy days throughout December, this Yamper hoodie will keep you cosy. It comes in a kawaii print of the Electric Type corgi Pokémon on the front — if dogs are a man's best friend, then it's safe to say that a Yamper is a trainer's best friend too.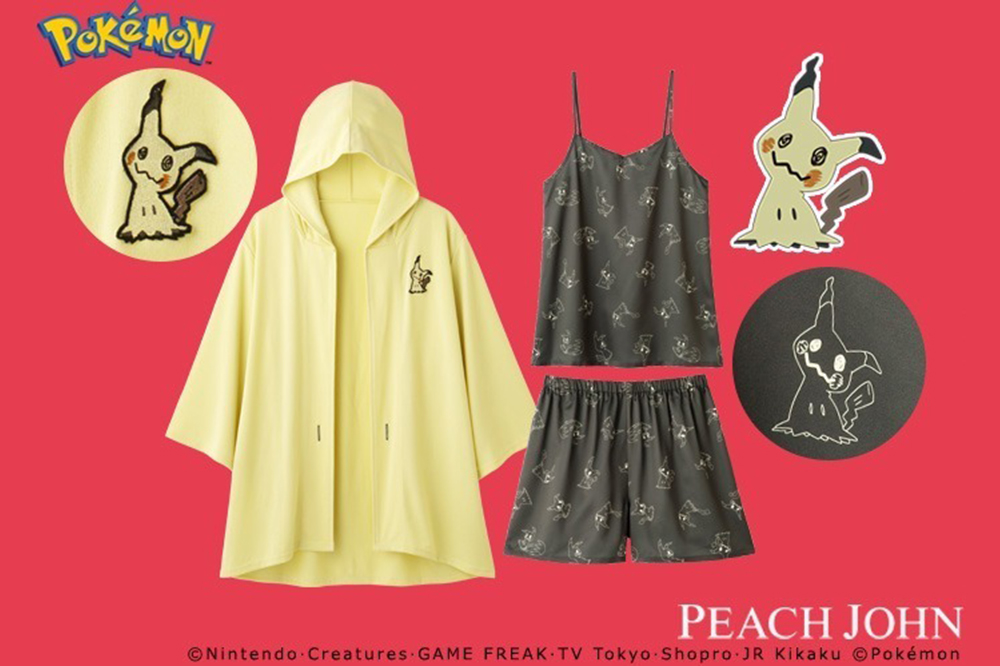 The Mimikyu 3-piece set features a black sleeveless top with matching shorts decked in prints of Mimikyu. If you're feeling cold, put on the yellow outerwear that comes with a hoodie. Now you can experience what it's like to be Mimikyu when it puts on its Pikachu costume.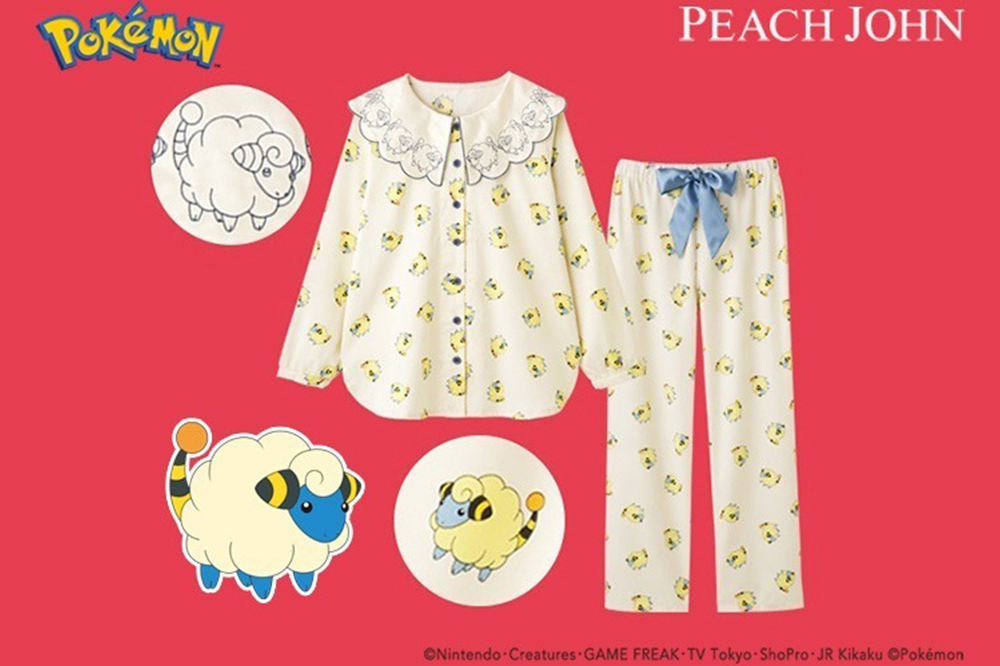 Nua at home with this adorable Mareep pyjamas set, complete with a large lace collar decorated with more Mareep motifs. The pyjama pants feature a satin blue bow inspired by Mareep's skin tone.
This Pokémon Lingerie Collection Is An Adorable Addition To Your Trainer Wardrobe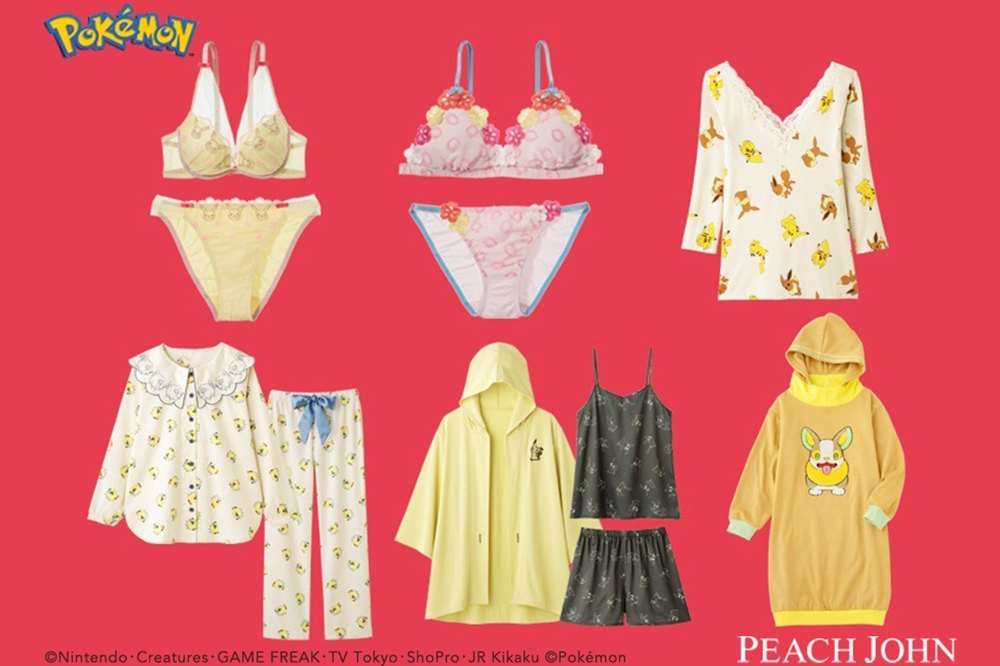 Despite being treated to endless Pokémon merch since the release of the new Generation 9 games, this hilarious Pokémon lingerie collection is the cherry on top. The lingerie set will be released in Japan from 7 December 2022 onwards on Peach John's online website. 
Unfortunately, Peach John does not offer international shipping for now, but you can opt for freight forwarding services to get your hands on them to complete your trainer look. 
All images courtesy of Peach John.
Also read:
This Pokémon Slowpoke Sofa Is A One-Seater For Trainers To Nua Before A New Adventure