Pokemon x Longchamp Collection
French luxury brand Longchamp has unveiled an exciting collaboration with Pokemon. The most famous electric-type Pokemon, Pikachu, will appear on Longchamp's most famous design, the Le Pliage. If that's not electrifying enough for you, one of the designs will also be available as an avatar accessory in Pokemon GO. 
Printed designs
The first collaborative design showcases the letters that make up the word "Longchamp" sprawled across the bags with endearing Pikachu motifs printed all over. Besides a running Pikachu, there's also a joyful and sleepy Pikachu, making the pattern even more kawaii. 
With its bold font and bright yellow Pikachu graphics, the bags make a great statement piece. This design is available as a backpack, top handle bag and a crossbody bag. The nylon backpack will come in handy on a picnic or hike. The top handle bag is roomy enough to store everything you'll need to bring along on your next solo staycation. If you've been looking for an everyday bag, the compact crossbody bag will fit the bill. 
Also read:
Pokemon Wedding & Engagement Rings Let You Tell Your Lover "I Choose You" In The Most Adorable Way
Solid colours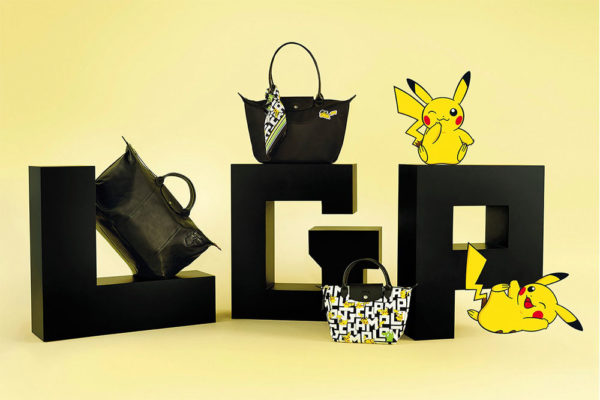 The collection also includes solid-coloured designs with more subtle Pikachu embellishments. The black leather bag on the left, for example, sees the monster embossed onto the front. 
The black shoulder bag in the middle sports a one-of-a-kind Pikachu wearing a jockey's helmet, a nod to the French fashion house's heritage and logo. The bag is further adorned with a black scarf that has the Longchamp motif and Pikachu graphics printed on it. Bring this bag along on your next high tea session to look trendy and elegant at the same time. 
This year has passed by in a flash and soon, Christmas will be upon us. The embossed Pikachu design is also available on red Le Pliage backpacks, top-handle bags and crossbody bags to put you in a festive mood. Then, in a few months, you'll be able to show them off to your relatives during Chinese New Year.
Pokemon GO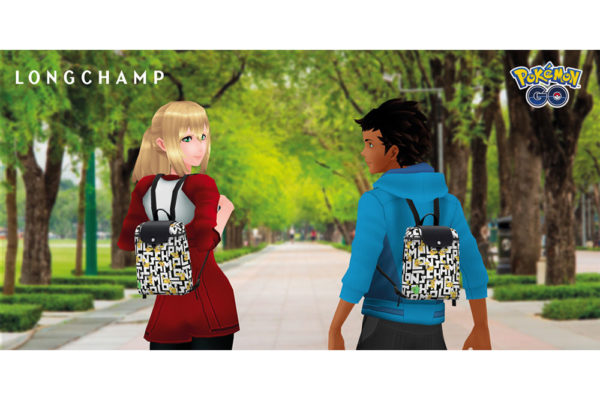 That's not all. This collaboration extends online to Pokemon GO as well. Players can accessorise their trainers with Longchamp backpacks in the striking printed design. Pokemon GO will also be launching Pokemons inspired by Longchamp on the game, with the monsters sporting bow ties, top hats and caps. Imagine a Pokemon wearing a bow tie popping up in the wild and hatching from an egg. Cuteness overload.
You Gotta Catch All These Limited-Edition Pokemon x Longchamp Bags 
The Pokemon x Longchamp collection will be available from 13 October 2020 in Longchamp stores and on Longchamp Singapore's website. For Pokemon GO fans, the trainers' accessories and Longchamp-themed Pokemon will be available in-game between 2 to 8 October 2020.  
All images courtesy of Pokemon.
Cover: Source, source
Also read:
Adidas and Pokemon Are Back With A New Collection For Aspiring Pokemon Trainers