Longchamp x Charvet Le Pliage Torchon
We were shook when we saw our kopitiam favourite Good Morning Towel reincarnated as a $530 knit scarf. This year, the humble tea towel is once again made haute with the Longchamp x Charvet SS2022 Collection that's now available for sale.
While it doesn't 100% resemble the towel that all Singaporeans recognise, the red and blue stripes on a white linen Longchamp Le Pliage come close enough. Take a look as you continue reading, and judge for yourself.
The bag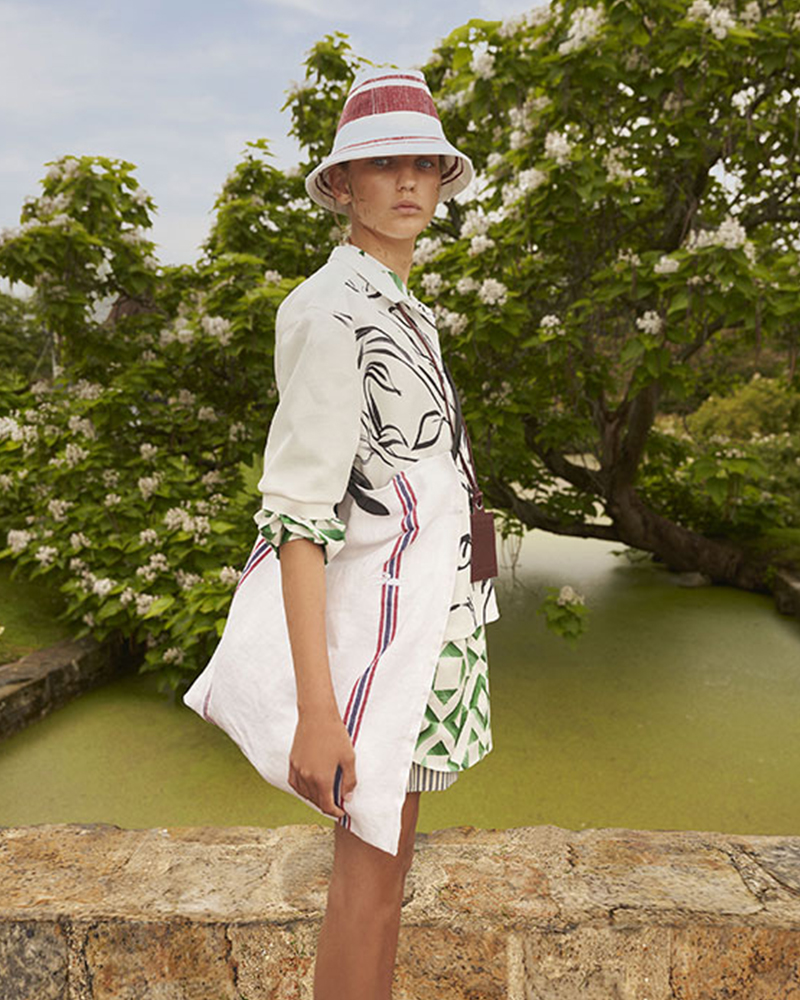 Longchamp's Le Pliage bags have been a cult classic ever since their inception in 1993. Today, they come in all sorts of fabrics, sizes, and colours to suit any need. The Le Pliage Torchon Tote Bag XL is an oversized tote that's 53cm x 52cm, and weighs in at 399g.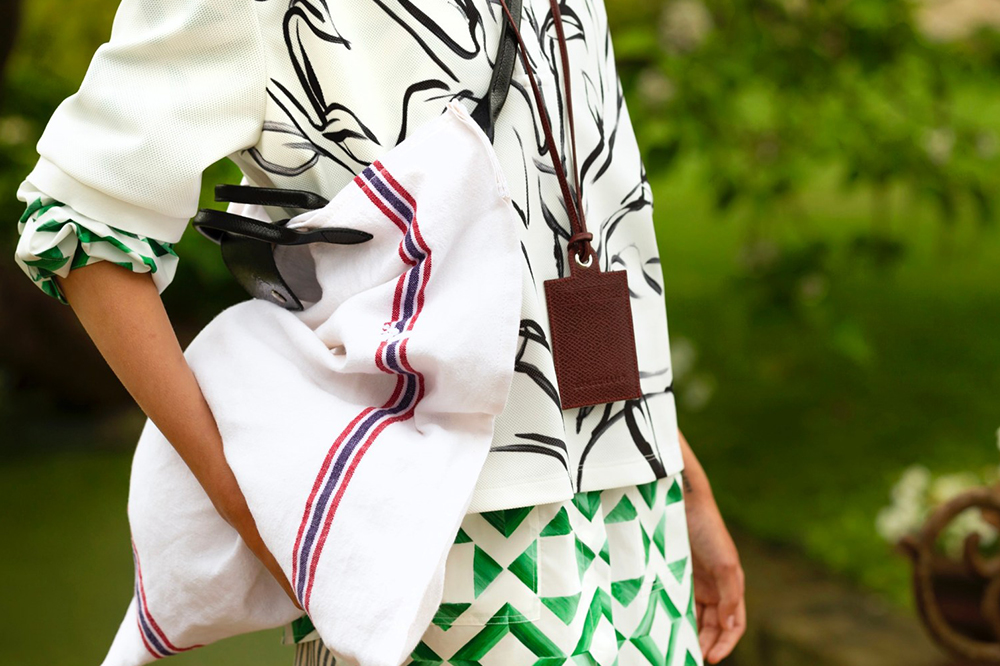 It's made of recycled washed linen, with vertical red and blue stripes that are characteristic of classic French tea towels. The bag is finished with the iconic Le Pliage flap and handles in black Russian cowhide leather, and silver hardware.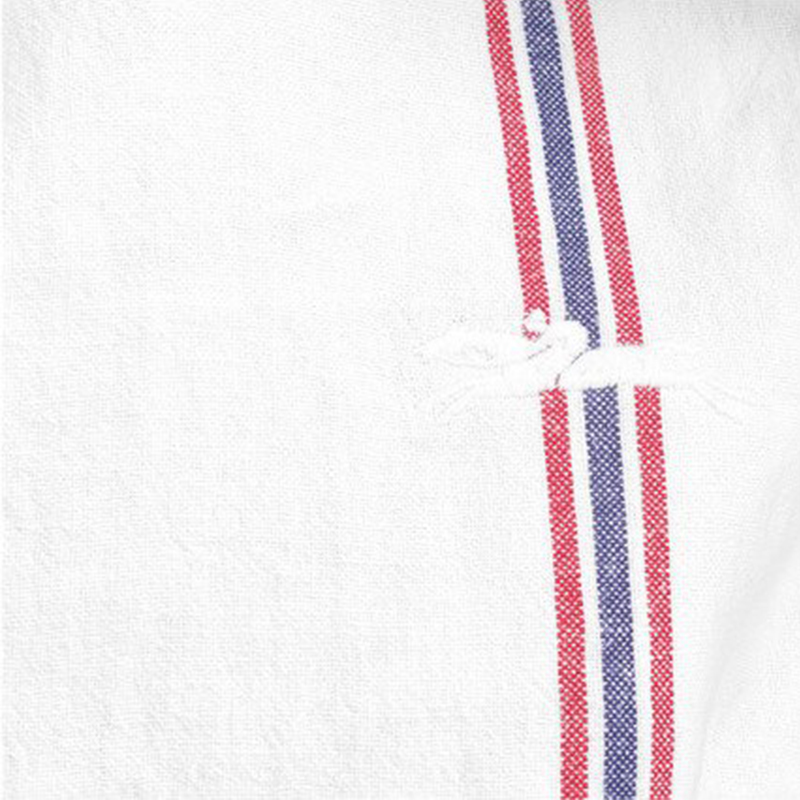 The Longchamp logo is also embroidered subtly in white for that subtle flex. With the duo of handles, there are multiple ways you can carry this bag, including slinging it across your chest.
Longchamp x Charvet Spring/Summer Collection 2022
The brand's latest collaboration sees them working with TRP Charvet — who have been weaving tea towels in Armentières since 1866.
Inspired by Charvet's tea towels, Longchamp's SS2022 Collection is countryside vogue, with bases of bright white or cream, accented with stripes and checks in red and blue. These are paired with rustic motifs inspired by country-style embroidery, pottery, and florals.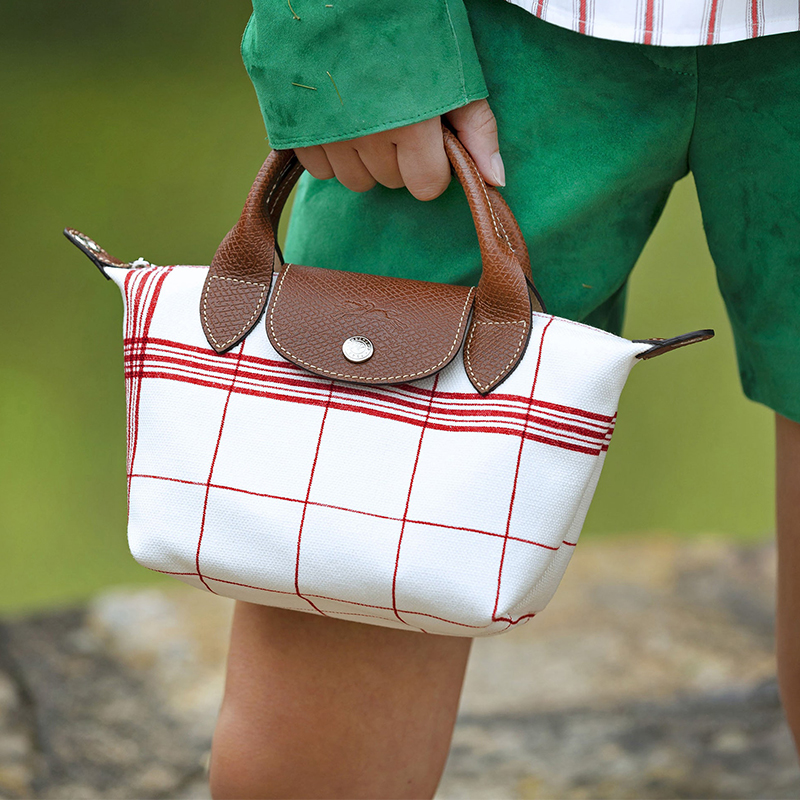 If the Tote Bag XL is too big for you, consider the Top Handle Bag XS, which is made of cotton, and features red checks. This cute bag, which is priced at $310, is matched with light brown leather handles, including a cross-body sling, and is a petite 17cm x 14cm x 10cm.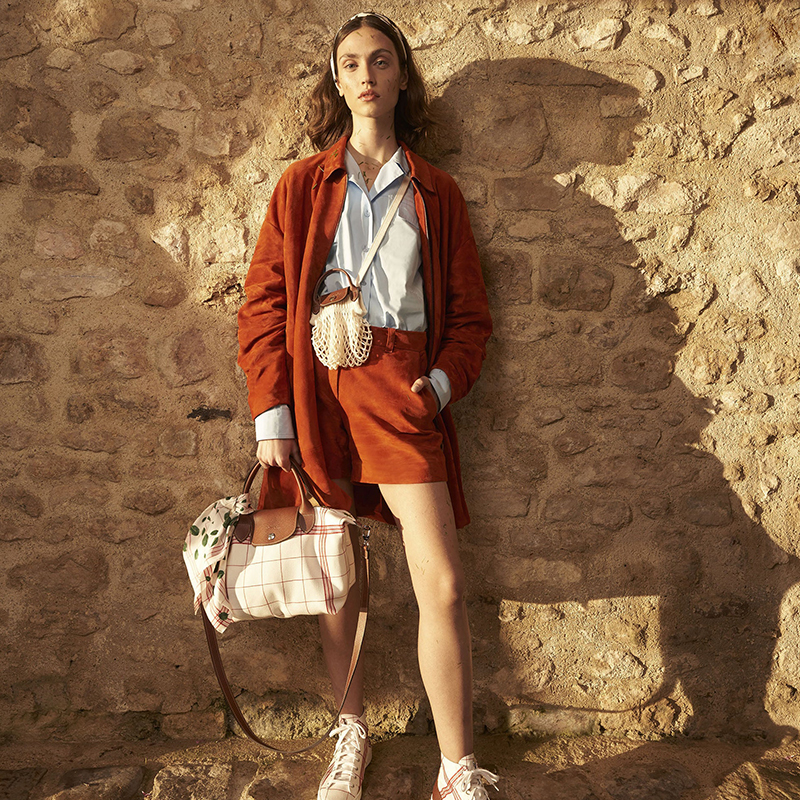 There's also a Sac Porté Main S, which is slightly bigger at 25cm x 23cm x 16cm, and more expensive at $400.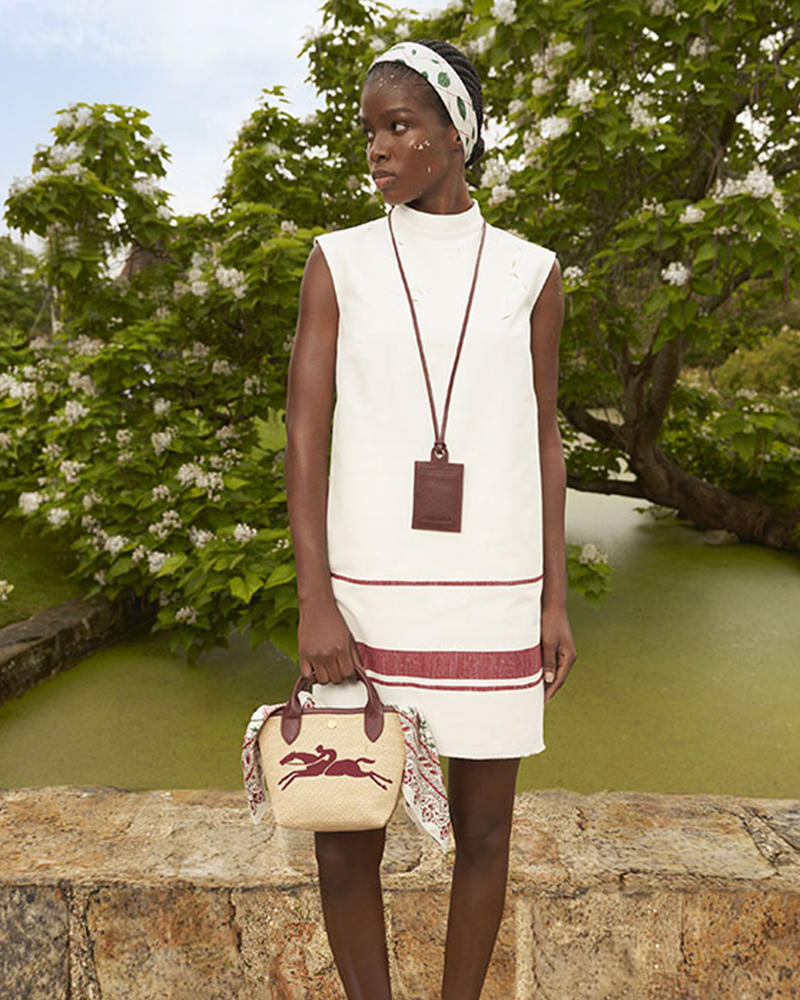 Otherwise, there's ready-to-wear clothes, accessories, shoes, and more so you can complete your countryside chic look. Prices range from $155 for a silk scarf, to $1,265 for a dress.
The Longchamp x Charvet Le Pliage Torchon Reminds Us Of Our Favourite Good Morning Towel
The Le Pliage Torchon bag retails for $270, and is available in-stores and on the Longchamp Singapore website. It may be inspired by the humble French tea towel, but to our Singaporean eyes, it's most definitely a Good Morning Towel-lookalike.
All images courtesy of Longchamp.
Also read:
Xiao Zhan x Gucci's Link To Love Campaign Has Gender-Neutral, Stackable Fine Gold Jewellery